After 23 years at Old Mutare Mission Hospital in Zimbabwe, Dr. Tendai Paul Manyeza, a United Methodist global health missionary, has a new assignment: the Kissy United Methodist Hospital in Freetown, Sierra Leone.
Manyeza joined Old Mutare Hospital as a person in mission in 1995. Zimbabwe Area Bishop Eben K. Nhiwatiwa approved him as a missionary serving in his home country, specifically to address the critical shortage of key personnel. Because of harsh economic conditions, physicians were scarce.
United Methodist Global Ministries now encourages missionaries to serve outside their country of residence, according to the Rev. Joseph Chimberengwa, Old Mutare Station chairman.
United Methodist leaders, community residents and district and provincial medical personnel attended the farewell event.
Medical assistant Sithabile Nyabando worked with Manyeza throughout his tenure at Old Mutare. "He was a good leader," she said, "who respected other people's views, no matter your position at work. His dedication to staff and patients will be greatly missed, and we will also miss a father figure at work and in the community. Dr. Manyeza was the face of the hospital."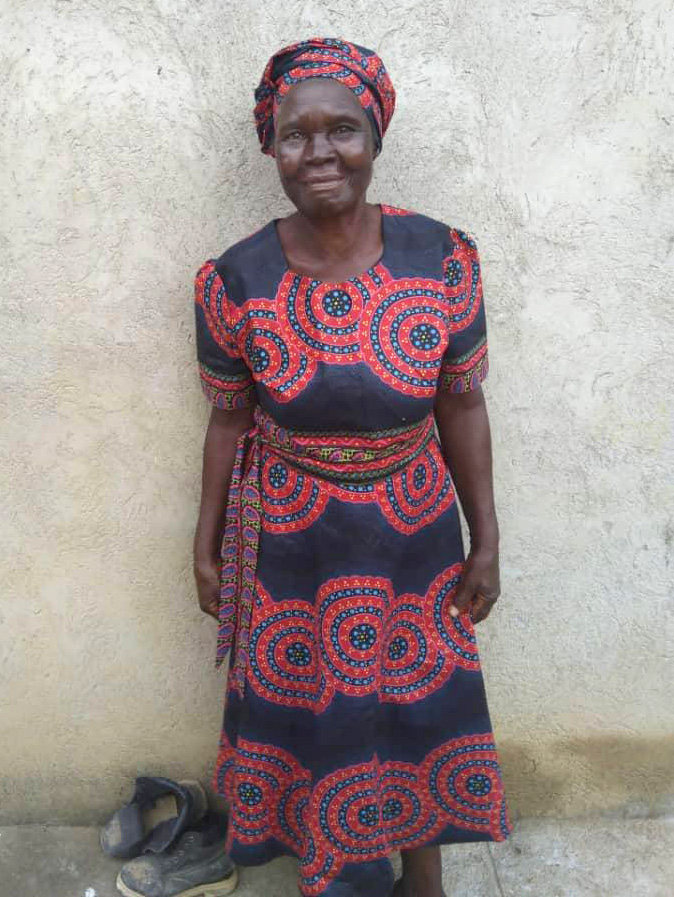 Gladys Muperere, 76, said Manyeza was the only physician who treated her when she visited the hospital. "I will miss him," added Muperere, who traveled 50 miles from Dora Pindo village for monthly checkups.
Calling Manyeza "a man of God," patient Charles Reginald Matenda said, "He would listen to me and take time diagnosing me. He pays attention to me."
Voicing optimism about his new role, Manyeza said, "My thrust was to improve Old Mutare Hospital in partnership with usual church donors through the episcopal health board, in partnership with donors who supported my mission work as a missionary, with local donors — individual and corporate — and with Africa University, especially with the health sciences faculty coming on board."
In preparation for this partnership, Manyeza earned a master's degree in public health from Africa University. He had hoped to mentor Africa University students assigned to Old Mutare Hospital and to lecture at the university, he said. "I was a part-time lecturer in the same faculty from 2005 to 2013," he said.
"Old Mutare Hospital is strategically positioned to be a teaching hospital for Africa University Medical School," Manyeza added. "My goal was the realization of this vision of developing Old Mutare Hospital into a self-contained unit where evidence-based medical care and training would be offered by well-motivated staff in a Christian environment."
Monica Nzarayabani, Old Mutare Hospital administrator, described Manyeza as "a humble and dedicated medical doctor and conference medical superintendent." He sometimes used his personal resources to assist needy patients, she noted.
Manyeza also served Mutambara United Methodist Mission Hospital for two years when the facility did not have a doctor. "Manicaland Province community will really miss him," said Nzarayebani.
"We witnessed a lot of developments during his time," she continued. "There is a functional operating theater, well-equipped laboratory, dental unit with state-of-the-art equipment, X-ray with machines, separation of family child health and maternity departments and functional wards. He was an exemplary leader who leads by example.
"He used to encourage us to be hardworking when faced with challenges. We will miss a humble prayer warrior" with an accommodating, educational leadership style.
The Rev. Duncan Charwadza, Zimbabwe East Conference connectional ministries director, asserted that "the story of Old Mutare Mission Hospital cannot be told in full without mentioning Manyeza, who faithfully and sacrificially served not only Old Mutare, but also the outlying clinics of our church."
He also served as the medical secretary and through the Zimbabwe Ministry of Health and Child Care, and "new clinics like Chitora and Munyarari were opened, which have proved to very good and essential health centers," Charwadza said.
The Rev. Alan Masimba Gurupira, administrative assistant to the bishop, concluded, "Dr. Manyeza left a legacy of hard work, ability to work with meager resources but recording commendable results, an example of humility and steadfast support to church programs."
Kumuterera is a communicator with the Zimbabwe West Annual Conference.
News media contact: Vicki Brown, news editor, [email protected] or 615-742-5469. To read more United Methodist news, subscribe to the free Daily or Weekly Digests.