The parenting classes offered by Methodist Healthcare Ministries of South Texas aren't what they used to be.
The instruction is the same, but attendance by undocumented Hispanic moms and dads is down. The same goes for the nonprofit's behavioral health clinic services.
"Clients are saying they are scared to come into the clinic for fear of getting pulled over by the police while in transit, and some have even reported pulling their children out of school," said Jessica Muñoz, communications director for San Antonio-based Methodist Healthcare Ministries of South Texas, which focuses on the underserved.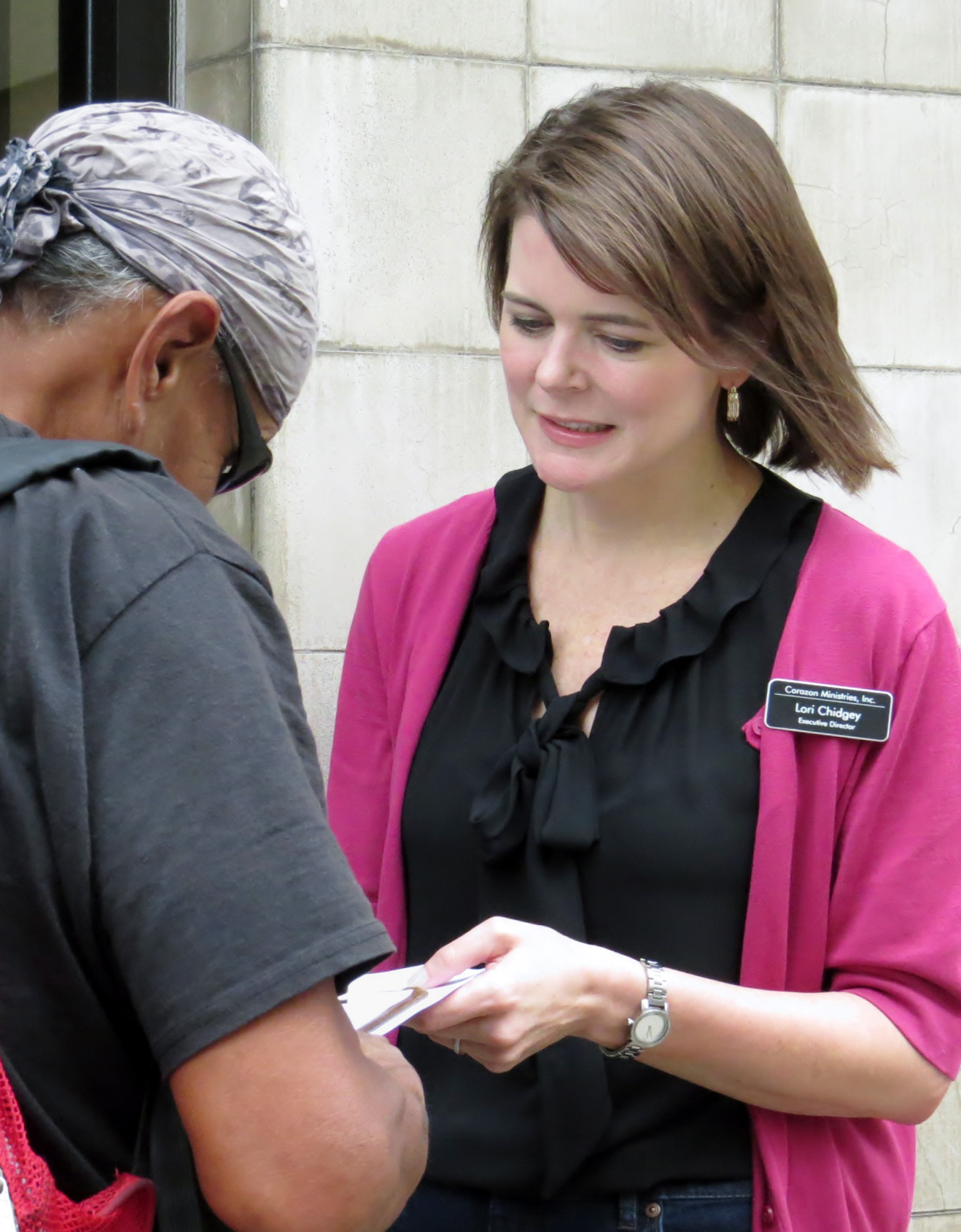 San Antonio is important in the history of Hispanic Methodism, and it's a good place to ask Hispanic United Methodists and others about the early effects of President Trump's stricter approach on immigration.
More fear — that's what many say they're seeing. They often illustrate with a story.
Ellen Riojas Clark, a United Methodist and retired professor at the University of Texas at San Antonio, tells of an undocumented woman she knows.
The woman's children were born in the U.S., but they've been asking for legal papers to carry, to be able to prove their citizenship.
The children are 7 and 8.
"That to me is the underscore of the whole thing, when it affects children of that age, where their own identity is doubted," Clark said. "You better believe it's an issue of fear."
President Trump campaigned on building a wall all along the U.S.-Mexico border and on an overall tougher approach to immigration, including more Border Patrol and stepped-up deportations. 
The Obama administration moved toward a focus on deporting convicted felons, gang members and others regarded as security threats. A Trump executive order allows Immigration and Customs Enforcement wider latitude. 
San Antonio last month had what ICE calls a "targeted enforcement operation," arresting 51 people, 23 with criminal convictions.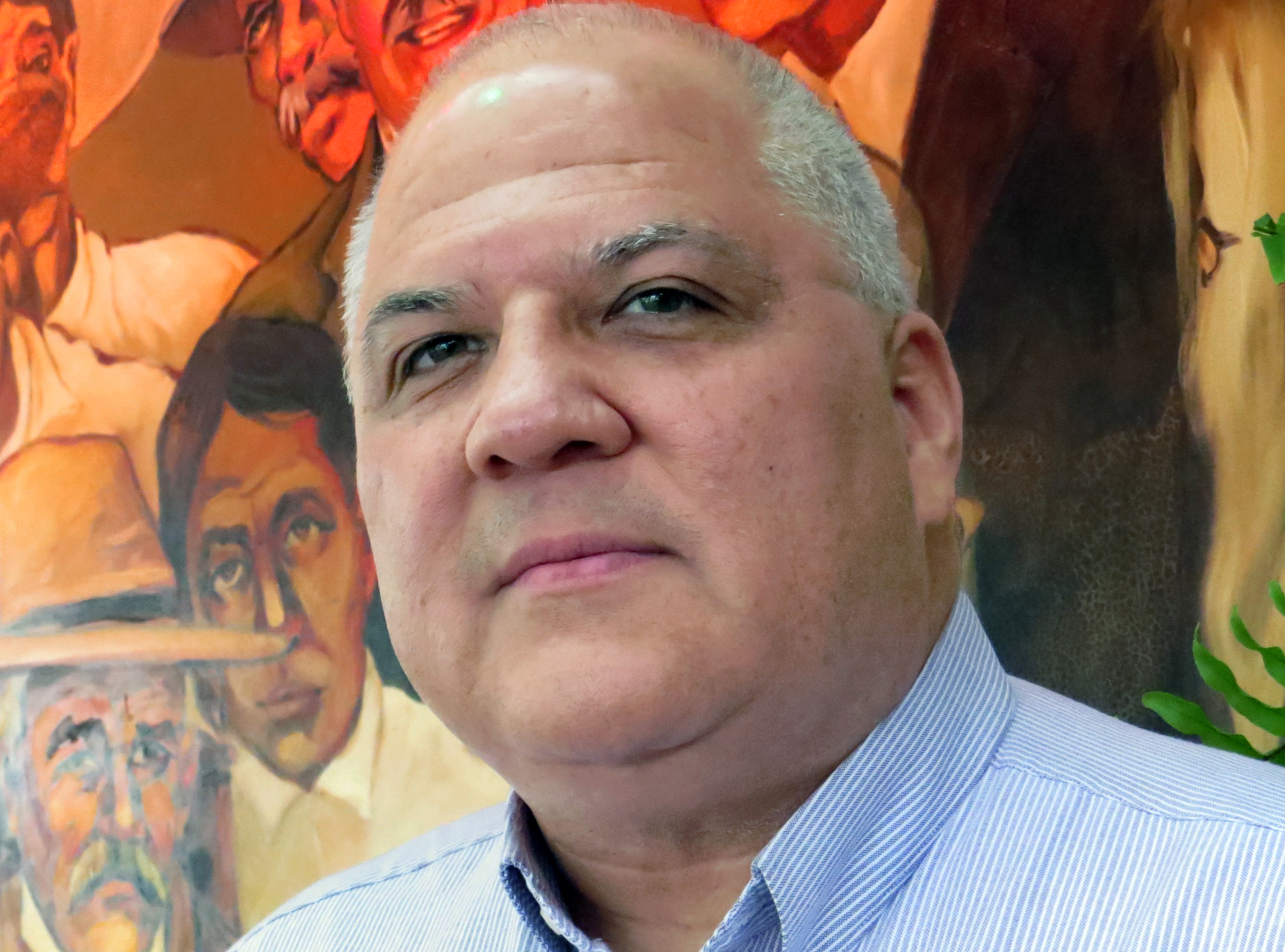 "Things are more pronounced," said Abel Vega, director of outreach vitality for the San Antonio-based Rio Texas Conference of The United Methodist Church. "You have now, basically, the perspective of holding to the letter of the law, irrespective of the contextual realities."
San Antonio, two hours from the U.S.-Mexico border, is 63 percent Hispanic. Many Hispanic residents are not only U.S. citizens but part of families that have been in the area for generations — in some cases before the Anglos came.
San Antonio also has its share of recent arrivals who slipped across the border, Mexicans mainly, but also Central Americans.
For Hispanic Methodism, San Antonio represents home base, having been the headquarters for the old Rio Grande Conference — a grouping of Hispanic United Methodist churches, now mostly part of the Rio Texas Conference. 
At La Trinidad United Methodist, founded in 1876 as the San Antonio Mexican Mission, the Rev. John Feagins proudly shows off the church's remarkable archives, including original handwritten letters from Methodist missionaries who worked on both sides of the border.
These days, La Trinidad has services in English and Spanish, and the congregation overwhelmingly consists of U.S. citizens. But some who attend worship or participate in the church's outreach ministries are undocumented.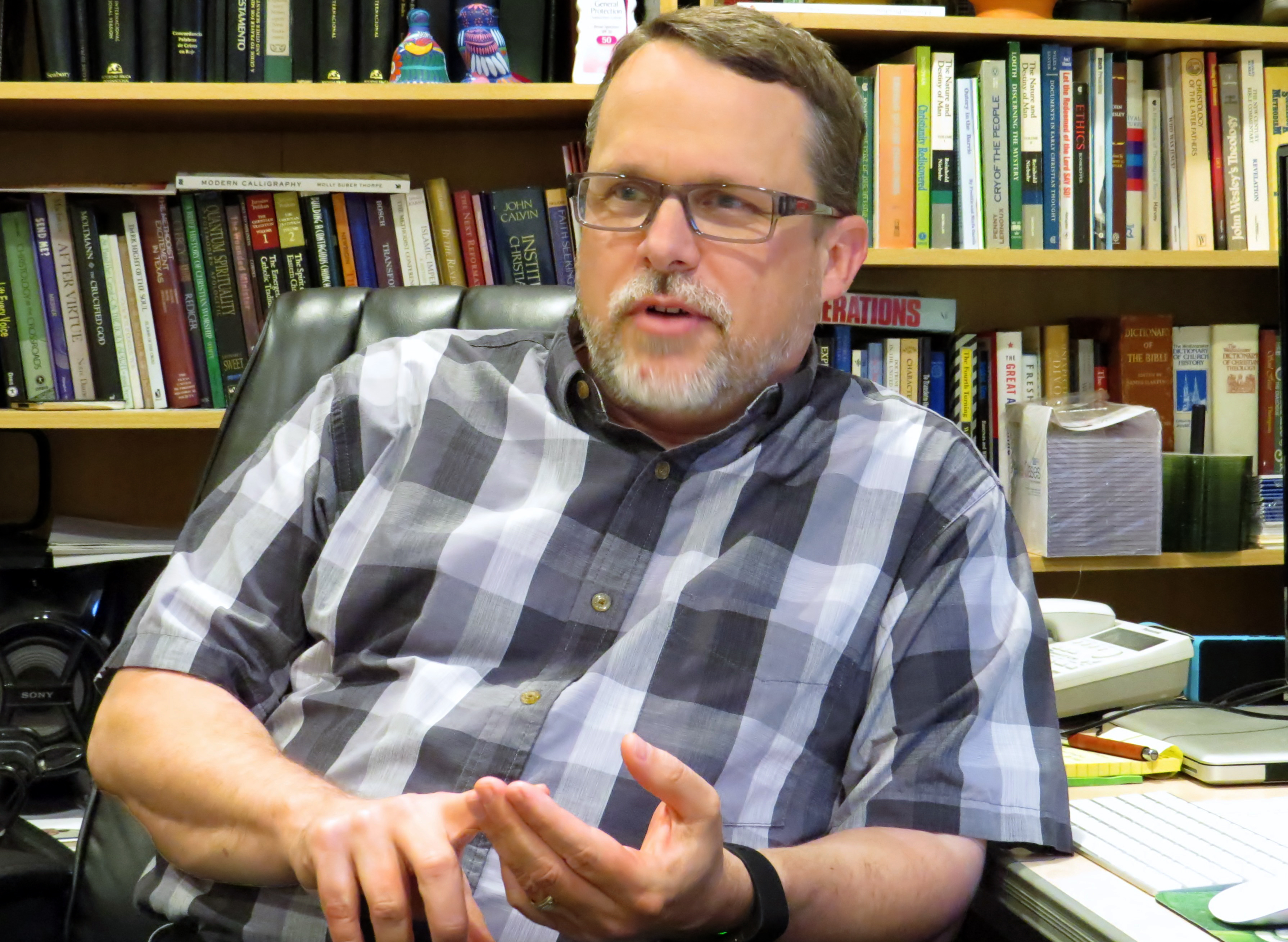 Feagins said the congregation includes a few Trump supporters, but most oppose the new approach to immigration and worry about the fate of undocumented people in their midst.
"I feel for them," said Javier Noriega, the church's lay leader. "They're poor people, and they come here and do jobs our people don't want to do."
La Trinidad employs part time a young woman who was brought to the U.S. illegally as a child and has been protected under the Obama Administration's Deferred Action for Childhood Arrivals program.
La Trinidad is the church home for several "Dreamers," youth and young adults whose undocumented parents brought them to the U.S. as small children.  While the Deferred Action for Childhood Arrivals program has given some of them a reprieve from deportation and granted them a work permit, their future is uncertain under the Trump administration.
"I'm particularly concerned for these Dreamers who have only known the United States, and this church, as their home," said Feagins, a bilingual pastor married to the Rev. Raquel Cajiri Feagins, associate pastor at La Trinidad, a Bolivia native and a naturalized U.S. citizen.  
La Trinidad also is a site for Academia América, a San Antonio nonprofit offering classes to legal residents hoping to attain citizenship. One recent Wednesday evening, a handful of older students took a break from a flash-card workout on U.S. history and government, and chatted about what they're experiencing.
United Methodists and Immigration
The United Methodist Church's Social Principles include the statement: "We recognize, embrace, and affirm all persons, regardless of country of origin, as members of the family of God." The 2008 General Conference called for comprehensive immigration reform.
Texas bishops of The United Methodist Church recently issued a statement calling President Trump, Texas Gov. Greg Abbott and other top leaders to "to seek a more compassionate response to immigrants and refugees."
The denomination's board of Church and Society has called on churches to become "Immigration Welcoming Communities," and the Commission on Religion and Race asked them to consider becoming a sanctuary church. Such churches typically provide protection to immigrants and refugees at risk of deportation.
The Rio Texas Conference has lately, through director of outreach vitality Abe Vega, sought to connect its various churches and ministries responding to immigrants and refugees.
"I'm all about networking," Vega said.
As for offering sanctuary, the Rev. Monte Marshall of Travis Park United Methodist in San Antonio, said: "That would be a decision the leadership of the church would have to make, but I would not be surprised if Travis Park would be open to doing that kind of thing."
The Rev. John Feagins, pastor of La Trinidad United Methodist Church in San Antonio, said he would need a church council vote too. But he made clear his own position:
"As a Christian, I would not refuse hospitality, solidarity, love."
Aida Martinez, a home health care worker, said her nephew had recently been deported. 
"We're worried even though we have papers," class member Juan Martinez said through an interpreter, and others in the room nodded.
While not predominately Hispanic, Travis Park United Methodist Church has been active in San Antonio's Interfaith Welcome Coalition, providing emergency shelter to Central American mothers and children who have been detained and released by ICE, pending hearings.
Travis Park also, through Corazon Ministries, regularly offers a meal and Bible study to homeless people and others. Some who queue up early and come through the doors of the downtown church are undocumented.
"You saw the line out there," said Lori Chidgey, executive director of Corazon Ministries. "We're kind of a target for ICE to show up."
Travis Park currently displays a banner saying "We stand with our Muslim neighbors" and plans to have another soon saying "We stand with our Jewish neighbors," a response to anti-Semitic incidents.
The church staff is struggling with whether to have a "We stand with our immigrant neighbors" banner after that.
"The concern was that if we advertise too publicly about that, it might draw attention to the folks who were standing outside (in the Corazon Ministries line)," said the Rev. Monte Marshall, senior pastor.
Retired United Methodist Bishop Joel Martinez lives in San Antonio and is a longtime social-justice advocate, including for immigrants.
He applauds Travis Park for taking care not to do more harm than good in advocacy. Martinez also said he's been encouraged that some top local law enforcement officials in Texas are resisting working closely with ICE.
"Those are signs of hope," he said.
Other United Methodists are quick to speak of the anxiety they're seeing and feeling.
Abby Gutierrez is a La Trinidad United Methodist member and coordinator for the United Methodist-sponsored Justice for Our Neighbors legal clinic based at Emanuel United Methodist Church in San Antonio.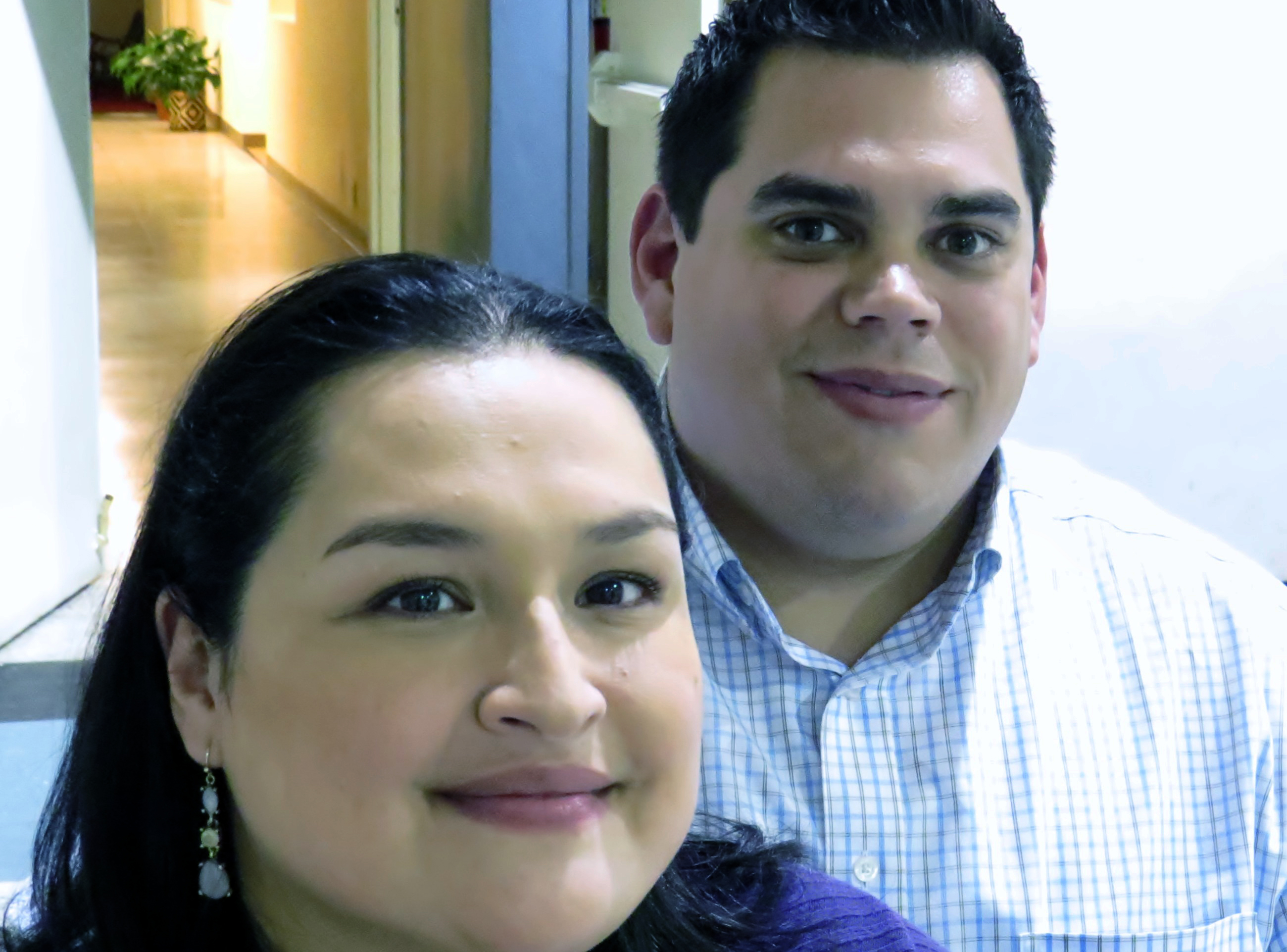 Gutierrez said the local Justice for Our Neighbors is getting requests from undocumented people who want to sign a power of attorney regarding child custody.
"They say, ʽI want to have a plan for my kid. If I get picked up by ICE at work or wherever we are, they'll be cared for,'" Gutierrez said.
Gutierrez was born in Mexico and brought to the U.S. as an infant when her pastor father found work with the Rio Grande Conference. She's long had permanent resident status, but decided to become a citizen, to vote against Trump.
She didn't complete the process in time, but now awaits only her swearing-in ceremony. It can't come fast enough for her 8-year-old daughter, who heard at school about stepped-up deportations.
"She knows I'm not a citizen," Gutierrez said. "She's like, ʽMommy, are you going to get sent back?' I said, ʽI hope not.' Even kids that age are picking up on what's happening. They're afraid."
Hodges, a United Methodist News Service writer, lives in Dallas. Contact him at (615) 742-5470 or [email protected]. To read more United Methodist news, subscribe to the free Daily or Weekly Digests.
---
Like what you're reading? Support the ministry of UM News! Your support ensures the latest denominational news, dynamic stories and informative articles will continue to connect our global community. Make a tax-deductible donation at ResourceUMC.org/GiveUMCom.