Editor's Note: This story was originally published in 2010, the year often referenced as the centennial of the first celebration of Father's Day. Information regarding the centennial has been updated to reflect this.
To all you dads out there: While you're relaxing in your recliner and watching sports on June 21, and your kids are on their best behavior to honor Father's Day, don't forget to thank a United Methodist.
That's right. Not one, but two United Methodist churches with the same name, oddly enough, can lay claim to originating the celebration of all things paternal.
In 1909 in Spokane, Wash., Sonora Smart Dodd listened to a Mother's Day sermon at Central Methodist Episcopal Church. Dodd's own mother had died 11 years earlier, and her father had raised their six children alone. Dodd felt moved to honor her father, and fathers everywhere, with a special day as well.
She proposed her idea to local religious leaders, and gained wide acceptance. June 19, 1910, was designated as the first Father's Day, and sermons honoring fathers were presented throughout the city.
When newspapers across the country carried the story about Spokane's observance, the popularity of Father's Day spread. Several presidents declared it a holiday, and in 1972, Richard Nixon established it as the third Sunday in June.
Dodd's pivotal role in the creation of a national Father's Day celebration was recognized in 1943 with a luncheon in her honor in New York City. Central Methodist Episcopal is now known as Central United Methodist, and holds a Father's Day service every year.
There's more to the story
If you thought you celebrated the centennial of Father's Day in 2010, you were actually two years too late.
You see, the year Spokane was observing its first Father's Day, almost 2,000 miles away in Fairmont, W.Va., another Methodist church was on its third.
On July 5, 1908, a Father's Day sermon was preached at Williams Memorial Methodist Episcopal Church, South, thanks to the efforts of Grace Golden Clayton.
In December 1907, a terrible mine explosion in nearby Monongah claimed the lives of more than 360 men. Most of them had families, and the tragedy left 1,000 children fatherless.
Clayton was distraught by the thought of all those children growing up without a father's guidance, and wanted to do something to honor the importance of fatherhood. She asked her pastor to set aside a special day to commemorate fathers. She chose the Sunday closest to the birthday of her late father, also a Methodist preacher.
However, unlike the Spokane service, the Fairmont event drew little attention outside the area.
Fairmont historians concede that Sonora Dodd deserves credit for bringing the holiday to national prominence, but want it known that they did beat her to the idea.
"We don't claim popularizing the day, but we have proof we were the first to have a church service," said the Rev. D.D. Meighen, retired pastor of the Fairmont church, which is now also known as Central United Methodist. Seriously, what are the odds of that?
Meighen said two news-making events happened on July 4, 1908, that stole the thunder from their Father's Day service.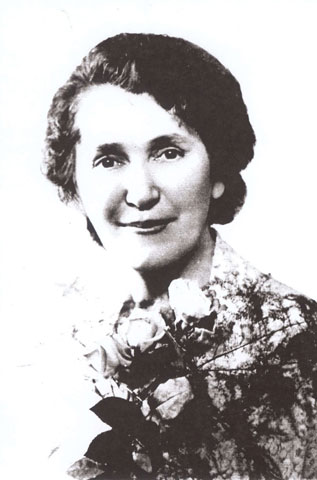 On that Saturday, Fairmont held its largest 4th of July celebration to date. A large crowd watched a "dare-devil" roll atop a ball to the top of the bank building on a spiral stairway. It made all the news. People talked about it for days.
Then, tragically, a beloved young woman in the church died of typhoid fever. Church members were shocked when they arrived at the Sunday service to hear of her death. Her funeral, which included 17 carriages lined up in front of the church, also made the headlines.
Coincidentally, the first Mother's Day was observed on May 10, 1908, at Andrews Methodist Church in Grafton, W.Va.
West Virginia Methodists clearly love their parents more than the rest of us.
So enjoy firing up that grill and napping in the hammock, dads everywhere. You've earned it, and the United Methodists have your back.
And when your kids give you yet another gruesomely ugly tie as a gift... well, we're pretty sure the Lutherans are behind that.
*Butler is a media producer and editor for United Methodist Communications, Nashville, Tenn. He'll celebrate Father's Day this year as he usually does: calling his dad and talking about the U.S Open golf tournament.
News media contact: Joey Butler, Nashville, Tenn., (615) 742-5105 or [email protected]
Originally published June 18, 2010.
Resources
---
Like what you're reading? Support the ministry of UM News! Your support ensures the latest denominational news, dynamic stories and informative articles will continue to connect our global community. Make a tax-deductible donation at ResourceUMC.org/GiveUMCom.