On a warm Sunday morning, the worship team at Vedado Methodist Church in Havana's central business district brings the congregation to its feet.
Many people in the packed pews wave their arms as they sing "derrama tu Gloria" — spill your glory — and the city is visible through the stained glass windows that are opened onto the street, Calle 25.
Their voices on this November morning may even be loud enough to be heard a couple of blocks away outside the Habana Libre Hotel, where Fidel Castro set up temporary headquarters for his new revolutionary government in 1959.
Although it still represents less than one percent of the population, the Methodist Church in Cuba has made its presence known across the island. And what was once a carbon copy of the U.S. order of worship has transformed into music-filled calls to prayer with a Pentecostal vibe.
"Eighteen years ago, when I started ministry as a pastor…there were around 190 Methodist churches (in Cuba)," says the Rev. Lester Fernandez, 43, who leads the Vedado church. "But now, there are over 400 churches."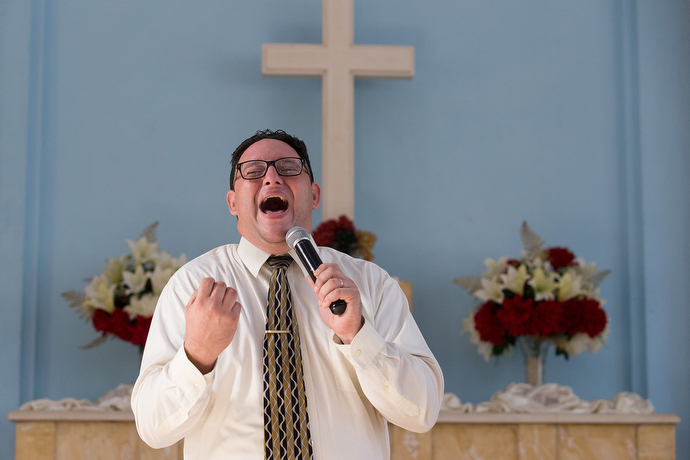 The death of Fidel Castro, on Nov. 25, 2016, has left Cuba's future open to speculation. But Cuban Methodists already have their goal in place — convert more to Christ — and a means to achieve that goal through street evangelism, prayer and fasting.
Singing the spirit in Cuba
Special report on the Methodist Church in Cuba.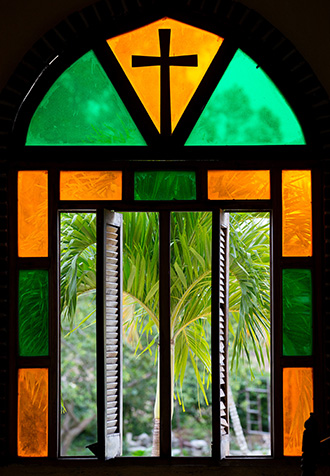 Today, by its own count, the Methodist Church in Cuba has more than 43,000 active members and a community of more than 65,000. Eighty percent of the municipalities in Cuba have a Methodist church and 98 percent have preaching locations. In addition to the more than 400 pastoral charges, there are some 1,000 missions and several thousand cell groups.
"In Cuba, we don't talk about decreases," Fernandez explains. "It is almost a law that the churches have to grow."
While some Cuban Methodists come from a Christian background, many more are converts. Fernandez, who describes his parents as "ex-Communists," decided to walk into a church one day and became a Christian at 15. Four years later, he was a pastor and now he is one of the more experienced pastors in the denomination.
Pre-revolutionary presence
The official Methodist presence on the island dates to 1898, when the Rev. W.A. Candler became bishop of the Florida area of the Methodist Episcopal Church South and sent missionaries to Cuba. A former Methodist high school near the Marianao Methodist Church still bears a plaque with Candler's name and operates as a public school today.
The family of Aldo Gonzalez was among those touched by the missionaries who settled in his home province of Pinar del Rio, west of Havana. He was baptized as an infant and attended a Methodist high school in Matanzas. His mother, a teacher, helped establish a Methodist church.

Early in 1962, when Gonzalez was 17, American Methodists helped his family come to the U.S.
Ninety percent of the Methodist pastors who remained in Cuba after Castro's revolution went to jail for a couple of years for practicing their faith, says Gonzalez. "The stories that these folks tell are really impressive on how they continued to believe that what they were doing was right."
It was the stubborn remnant of that church, which became autonomous in 1968, that attracted young people like Ricardo Pereira Diaz, the fourth and current bishop.
Some of Cuba's most difficult times in recent decades were also times when Christians tried harder to make their voices heard. For example, Cuba's economic crisis in 1991, caused by the collapse of the Soviet Union and the continuing U.S. embargo, became a "special period" of food and oil shortages.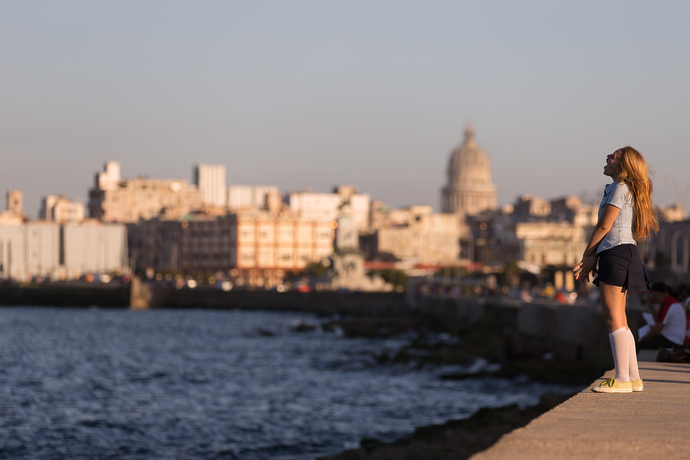 Thawing relations have now brought direct flights and many more U.S. visitors to Cuba, but American volunteer teams, working with their Cuban brothers and sisters in the faith, have arrived monthly for more than 20 years.
"There are a lot of people in the United States who have a different view of the church, a different view of Cuba and the people of Cuba because of that," says Gonzalez, who coordinates United Methodist Volunteer in Mission teams for Cuba on behalf of the denomination's Board of Global Ministries.
PROVIDING A HOME FOR THE ELDERLY
In a former private home across the street from Marianao Methodist Church, 15 older Cubans find assistance and companionship at facility run by the Methodist Church in Cuba.
In a 2015 article in New World Outlook, the Rev. Edgar Avitia, a Global Ministries executive, attributes the church's survival in Cuba to its combination of Wesleyan theology and Cuban culture. "Its leadership and style of worship are unapologetically indigenous," he says. "It sings and dances and serves others to celebrate God's love."
Along the Malecón
There are visible reminders that Christianity and Methodism have endured in Cuba.
Sightseers in Havana can visit the 15-meter-tall statue of Christ — created by Cuban sculptor Jilma Madera and unveiled on Christmas Day in 1958 — on a hill overlooking the harbor and the oldest section of the city, Habana Vieja. It is not far from the house where the revolutionary Che Guevara lived immediately after the fall of Fulgencio Batista, the Cuban dictator overthrown by the revolutionaries in 1959. The house is now open as a museum.
In central Havana, the Methodist Evangelical Seminary, at the corner of Virtudes and Industria, opened its doors in 2006. Pre-revolution, it was the site of the Methodist Central Church and a school before being loaned to the Cuban government, which used the building for office space from 1985 to 2001.
A half dozen blocks north, walk west on the Malecón, the famous seaside boulevard that attracts both tourists and locals, to the landmark Hotel Nacional in Vedado, Havana's commercial district. Turn away from the sea and head down Calle 23, also known as La Rampa, where buses and vintage cars utilized as group taxis drop off workers each morning headed toward a variety of businesses and government offices. Calle is Spanish for street.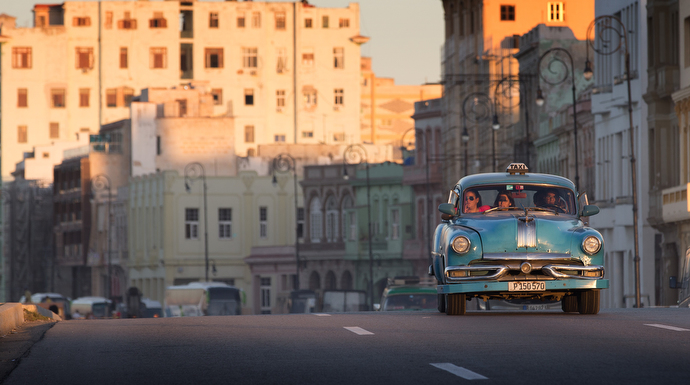 Turn left at the Cabana Libre Hotel, on Calle L, head another block south on Calle 25 and a Methodist compound appears on the corner of Calle K. The impressive stone edifice of the Vedado Church is flanked by the official episcopal headquarters, with offices, dormitory-style rooms for visiting work teams and guests and a large dining/meeting room and kitchen.
The Vedado Church is busy most days of the week, but on Sundays, the throngs leaving worship spill out into the street as they greet each other. Fernandez, who was a pastor and superintendent in a smaller district before this assignment, admits there are differences in ministering to people in the countryside and the city and preaching to 1,500 on a Sunday rather than 300.
"In Havana, I have the experience every day of meeting people on the street that are from the church that I don't know, especially the 350 people who sit downstairs (in the overflow room), " he explains.
That's why the pastor looks for people who seem sad or look concerned when he walks the church's aisles with a microphone during worship, praying aloud for the congregation.
"It doesn't matter what you went through (last week)," Fernandez tells the congregation, "it's a new week now."
Bloom is the assistant news editor for United Methodist News Service and based in New York. She and UMNS Photographer Mike DuBose visited Cuba in November. Follow her at https://twitter.com/umcscribe or contact her at 615-742-5470 or [email protected]
Like what you're reading and want to see more? Sign up for our free daily and weekly digests of important news and events in the life of The United Methodist Church. Subscribe to e-newsletter.
---
Like what you're reading? Support the ministry of UM News! Your support ensures the latest denominational news, dynamic stories and informative articles will continue to connect our global community. Make a tax-deductible donation at ResourceUMC.org/GiveUMCom.