Bishop Minerva Carcaño's long outspokenness on immigration issues has brought her more than a few ugly calls and emails.
At the International Association of Methodist-related Schools, Colleges and Universities conference here this week, she noted that she's even had fellow United Methodists tell her to go back where she came from.
"They assume I'm from Mexico," Carcaño said. "I tell them it's worse than that. I'm from Texas."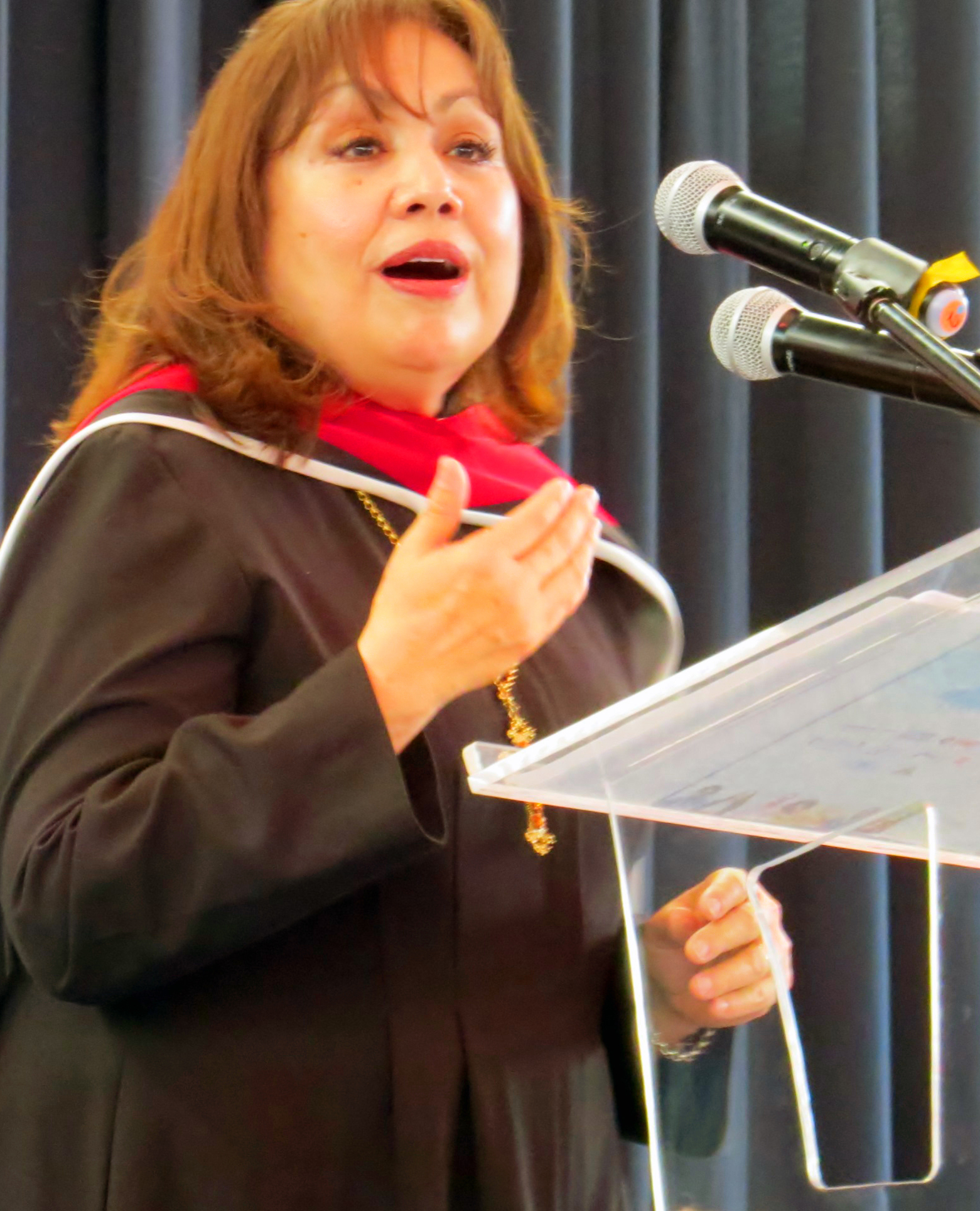 That line by Carcaño, who grew up in Edinburg, Texas, near the Mexico border, drew a big laugh from the IAMSCU crowd — rare levity amid impassioned discussion about issues such as immigration and environmental stewardship.
IAMSCU, founded in 1991, has more than 1,000 Methodist-related education affiliates around the world. The pan-Methodist organization, strongly supported by The United Methodist Church, holds a major conference every three years.
The theme for the Puebla conference, which concluded May 31, was "Tearing Down Walls: A Pathway to Peace, Healing and Humanity."
Though the theme was chosen before the European and Middle Eastern refugee crisis intensified, and before President Trump won election promising to build a U.S.-Mexico border wall, it proved a natural set-up for a keynote address by Carcaño on Christians' responsibility to immigrants and refugees.
Carcaño spoke during the May 28 opening ceremony, sharing the story of her grandfather's immigration from Mexico, as well her own experiences meeting with and advocating for undocumented persons in the U.S.
Her talk touched on the North American Free Trade Agreement, for-profit detention centers, Trump's plan to build a wall across the U.S.-Mexico border and what she considers to be an insufficient response by the church on behalf of immigrants.
"What is it about Holy Scripture that is unclear to us in our relationship with the immigrant among us?" she asked before reading aloud Old and New Testament verses about welcoming the stranger.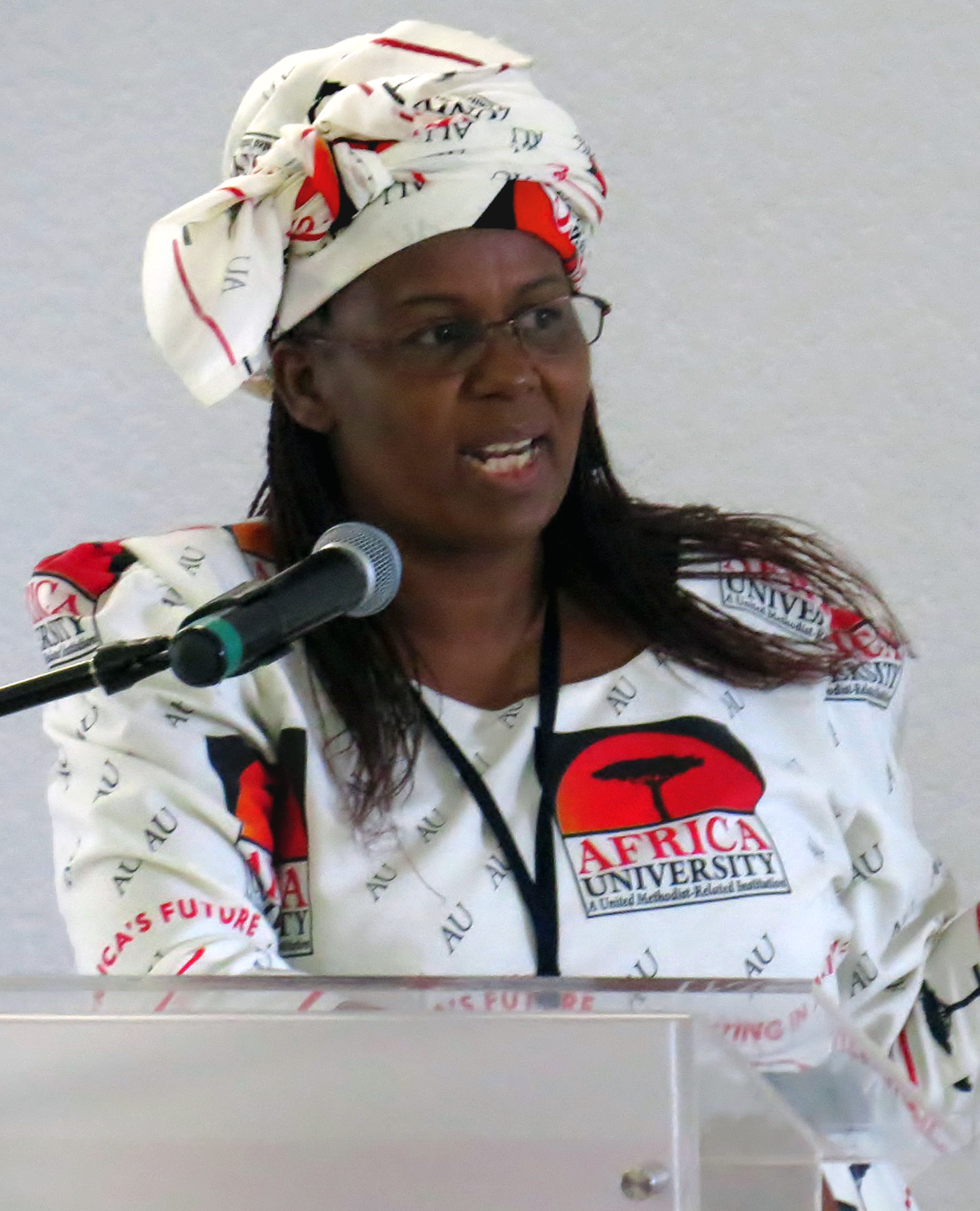 Carcaño's address drew a standing ovation, as well as coverage in the Puebla press. IAMSCU organized a panel discussion in response to her remarks.
Panelist Rosemary Nyarugwe, principal of Nyadire Teachers' College in Mutoko, Zimbabwe, focused on the political, social and economic conditions prompting Africans to migrate.
She grew emotional talking about young Zimbabwean women who were in the news last year. The women left their impoverished country for what they thought was legitimate employment in Kuwait, only to end up as sex slaves.
"That alone shows that humanity is vanishing and we are moving away from the word of God," Nyarugwe said.
The Christian — specifically Methodist — response to climate change and other environmental challenges also was a major topic of discussion in Puebla.
Kirsty Jenkinson, managing director for sustainable strategies at Wespath (formerly the United Methodist Board of Pension and Health Benefits), gave a speech in which she noted relevant trends. Those include rapid population growth worldwide, a continuing demographic shift from rural areas to cities, global warming and swift technological advances in energy production.
Jenkinson said Wespath invests to protect the pension assets of its retirees, but also to promote the public good. She noted that Wespath invested $400 million last year in new companies providing low-carbon energy solutions.
Huang, Brown honored by IAMSCU
At its Puebla Conference, IAMSCU presented the Almir de Souza Maia Award for Excellence in International Scholarship to Mab Huang, a political science professor at Soochow University in Tapei, Taiwan. The board said Huang "is noted for his probing research and courageous, insightful writing in the cause of human rights, social justice and human rights education."
The Ken Yamada Distinguished Leadership Award, awarded jointly by IAMSCU and the National Association of Schools and Colleges of The United Methodist Church, went posthumously to Ted Brown.
Brown, who died unexpectedly May 20, served as president of Martin Methodist College for 19 years and as IAMSCU president for six years. IAMSCU described him as "an outspoken and influential proponent of church-related higher education, especially on an international scale." He had been chosen for the Yamada Award before his death. 
Wespath's decision to "stay at the table" with large oil and gas companies prompted spirited debate at the 2018 General Conference, with the group Fossil Free UMC trying unsuccessfully to force an investment screen against such firms.
In Puebla, Jenkinson faced questions about the engagement strategy. She pointed to a recent success: majority support by Occidental Petroleum stockholders' for a Wespath resolution calling on the company to make a detailed report assessing the impact of climate change.
"For the first time ever, 67 percent of shareholders supported this resolution. This is what made history," Jenkinson said, drawing applause. "We are changing the way in which we have dialogue with these companies."
In panel discussions on the environment, Rebecca Copeland, who this fall joins the faculty at United Methodist Boston University School of Theology,  cited studies showing Christians are actually less likely to be concerned about environmental issues than people of other faiths or no religious faith.
She said The United Methodist Church and other denominations have strong official positions, but the message isn't getting to the people in the pews.
"Most of us Christians who attend services regularly have never heard a sermon on environmental issues," she said.
Copeland and two academic colleagues announced the start of the Methodist Higher Education Social and Ecological Responsibility Initiative.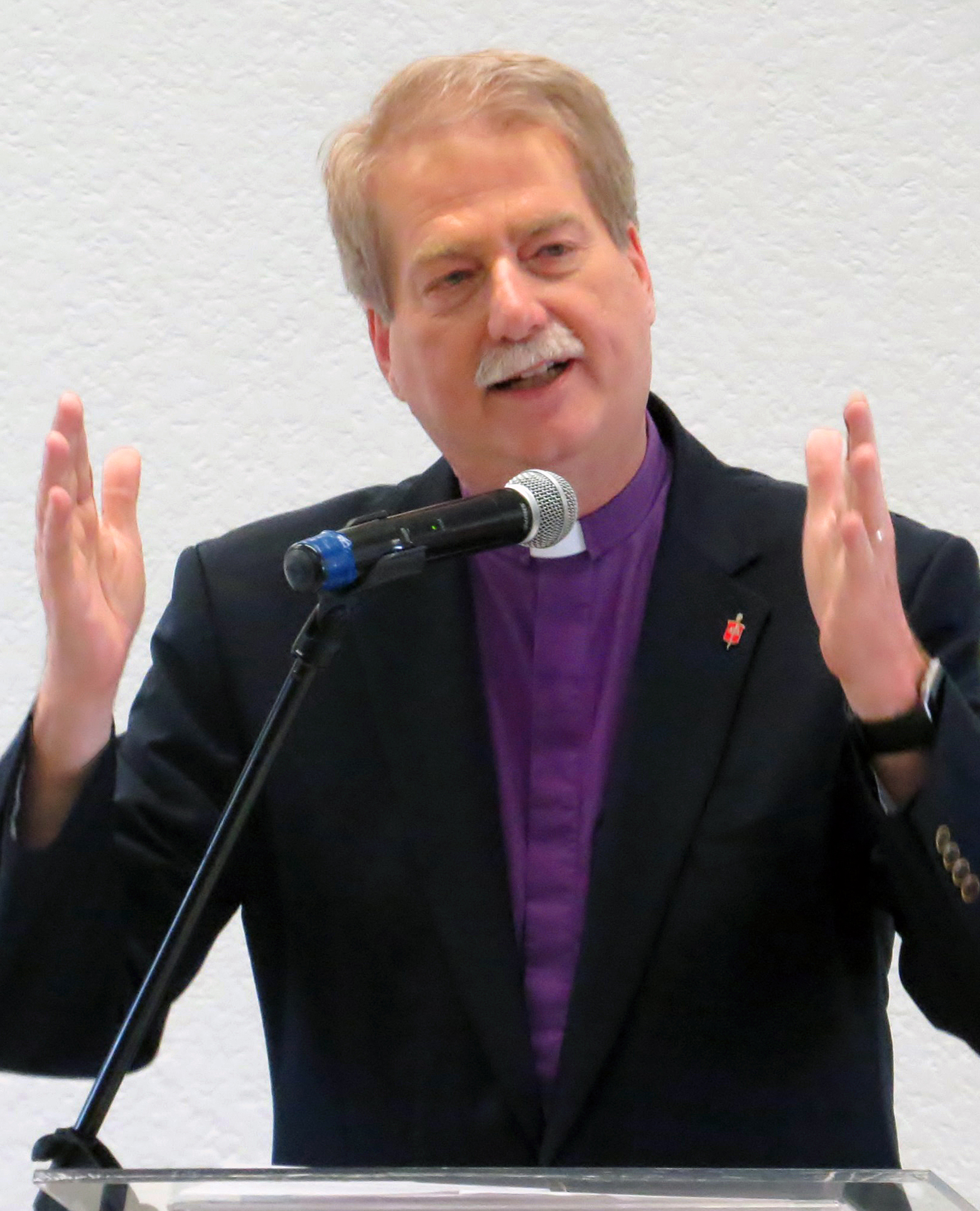 "We're really in a very urgent time when it comes to the environment and sustainability," said Mark Davies, professor of social and ecological ethics at United Methodist-related Oklahoma City University. "And if United Methodists and Methodist institutions are not leading the effort to help our students address those concerns, then that's going to be very problematic."
Discussion on many issues continued outside the plenary hall. Barbara Easton, director of education for The Methodist Church in Britain, asked anyone interested in Methodist primary and high school education to join her during lunch.
Her table quickly filled.
"There was a real hunger for us to form a network and to work more together," Easton said. "We've already started an email group, and we're already beginning to share things we'd like from each other."
Easton's goal is to help such schools draw more effectively on Wesleyan Christianity in shaping students and schools.
United Methodist Bishop Kenneth Carter picked up on the conference theme in the closing sermon. He spoke of the group Doctors Without Borders, which goes where needed to provide medical care. 
"What if there was a movement called Methodists Without Borders?" Carter asked. "What if we believed that the salvation we offer of mind and body and spirit is so important that it transcends all the politics and laws and walls that we spend so much energy building up?"
Hodges, a United Methodist News Service writer, lives in Dallas. Contact him at (615) 742-5470 or [email protected]. To read more United Methodist news, subscribe to the free Daily or Weekly Digests.
---
Like what you're reading? Support the ministry of UM News! Your support ensures the latest denominational news, dynamic stories and informative articles will continue to connect our global community. Make a tax-deductible donation at ResourceUMC.org/GiveUMCom.