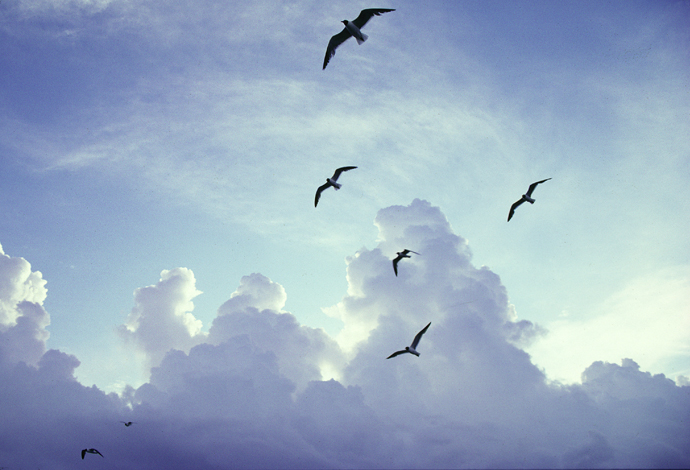 Leaders of 11 general agencies of The United Methodist Church who have signed on to an agreement to reach net-zero greenhouse gas emissions by 2050, released statements about their decisions.
"As Archives and History helps The United Methodist Church understand the past to envision the future, we must also ensure that our promoting and preserving for our past ensures care for our future. Committing to net-zero by 2050 is a great step to ensuring that we are committed to caring for our future."
— Ashley Boggan Dreff, top executive of the United Methodist Commission on Archives and History
"Church and Society's commitment to the net-zero emissions initiative puts our actions in line with our longstanding advocacy to address the climate crisis. Our board of directors affirmed this action as a great example of collaboration across agencies and a means to advance justice for God's people and God's planet."
— The Rev. Susan Henry-Crowe, top executive of the United Methodist Board of Church and Society
"United Methodist Communications looks forward to doing our part to protect the environment, God's gift to us."
— Dan Krause, top executive of United Methodist Communications
"Discipleship Ministries is grateful for the opportunity to join the Climate Commitment affirming The United Methodist Church's long-standing call for individual and collective work to address the climate crisis. Discipleship Ministries has formed a task force to evaluate where we are and where we need to go in order to fulfill this pledge. We also commit to continue creating resources to help disciples understand that our involvement in creation care is an essential part of discipleship."
— Jeff Campbell, acting top executive of United Methodist Discipleship Ministries
"Finance and Administration is honored to join with United Methodist voices to support the efforts to achieve net-zero emissions by 2050. We can all do our part and we will join the efforts to find ways to be engaged in these initiatives."
— A. Moses Rathan Kumar, top executive of the United Methodist Council on Finance and Administration
"The devastating environmental and socioeconomic impacts of the unfolding climate crisis are witnessed every day by Global Ministries missionaries and staff around the world. Whether it is missionaries serving as evangelists, educators, health professionals or agriculturalists, helping families recover from repeated disasters, praying with those forced to migrate or working to give people access to clean water and renewable energy, we see firsthand the need for bold action. While environmental sustainability has been a priority for us for a while, we are excited to join with other United Methodist Church agencies in committing to net-zero emissions by 2050."
— Roland Fernandes, top executive of the United Methodist Board of Global Ministries
"We have worked for many years with various partners and constituents to support climate research at our academic institutions, to educate our communities about climate change and promote new initiatives aimed at reducing our carbon footprint. We remain committed to helping United Methodist lay and clergy leaders to become even more involved in this pioneering initiative that we believe will further engage and motivate our global connection."
— The Rev. Greg Bergquist, top executive the United Methodist Board of Higher Education and Ministry
"At Status and Role of Women, we are keenly aware of the impact of climate change on our world. Honoring our Biblical commitment to care for the earth and advocating for women who are adversely affected by global warming, our board of directors enthusiastically voted to commit to support the Net-Zero campaign with our sisters and brothers across The United Methodist Church. Our next steps are to establish benchmark goals, realizing that we have been making changes over the last year that have given us a head start in a faithful direction."
— Dawn Wiggins Hare, top executive of the United Methodist Commission on the Status and Role of Women
"It is a 'natural' choice for the United Methodist Commission on Men to join Net-Zero 2050. We have already taken steps in this direction, such as installing solar-powered entrance gates and cameras to secure our building. We take recycling seriously and encourage sustainable practices with employees. Today, more than a third of our staff drive hybrid cars. Several of our affiliate organizations also provide instruction to youth on climate change."
— Gil Hanke, top executive of United Methodist Commission on Men
"Caring for creation is a Biblical directive, God's very first charge to humans in Genesis. And when we fail to care for creation, women and children on the margins are most at risk in terms of their health and livelihoods. The net-zero emissions by 2050 is imperative. To reach that goal, we must act now."
— Harriett Jane Olson, top executive of United Methodist Women
"Wespath has long considered climate change as a financial risk to the investments we manage on behalf of those we serve. To fulfill our mission for years to come, we recognize these risks must be addressed. As general agencies of The United Methodist Church aligned in a commitment to net-zero, we know the best path to this crucial goal is one taken together."
— Barbara Boigegrain, top executive of Wespath Benefits and Investments
Back to main story, Agencies set greenhouse gas emissions goal
---
Like what you're reading? Support the ministry of UM News! Your support ensures the latest denominational news, dynamic stories and informative articles will continue to connect our global community. Make a tax-deductible donation at ResourceUMC.org/GiveUMCom.