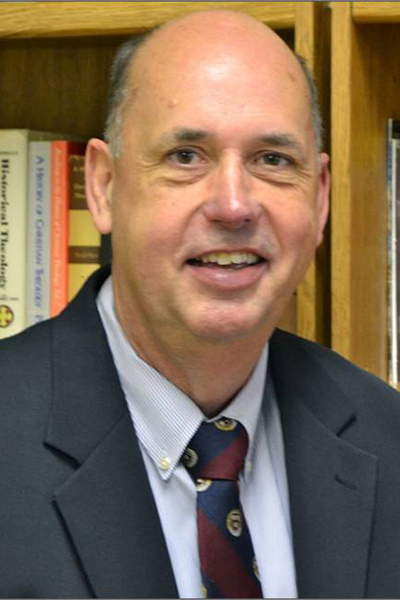 Transparent. trɑːnˈspar(ə)nt/ adjective: (1) allowing light to pass through so that objects behind can be distinctly seen. (2) easy to perceive or detect. From the medieval Latin for "shining through." (Oxford English Dictionary)
It's a pretty easy notion to define and, what's more, it's part and parcel of who we United Methodists are as a church and people of faith trying to reach the world for Christ. We've even enshrined the idea in our polity, prescribing in the Book of Discipline that "all meetings of councils, boards, agencies, commissions, and committees of the church at all levels of the church, including subunit meetings and teleconferences, shall be open."
There are exceptions, to be sure, for our governance allows the doors to be closed whenever a group may be dealing with real estate matters or negotiations, litigation, personnel issues (such as a Staff/Parish Relations Committee might handle), security concerns, or other such sensitive questions. And similarly, we've carved out special niches for the General Conference, the Judicial Council and the Council of Bishops to each make their own rules — though we have corporately expressed our expectations that all will operate in the spirit of openness and accountability.
Unfortunately, however, we sometimes fail to live up to that idea when it comes to how we actually do some of the work of the church. And in that respect, it's truly unfortunate that the important tasks of both the Commission on the Way Forward and the Council on Bishops to produce a recommendation on human sexuality for the upcoming General Conference all took place in closed sessions where not even the denominational news service could observe.
Some will argue, no doubt, that shutting the doors was necessary to allow our leaders to be more open and honest with each other. But true honesty would have compelled folks to speak their convictions publicly where others could have heard them. After all, isn't that exactly what we elected our episcopal leaders to do, namely, "to contend (presumably in front of others) for the faith that was once for all entrusted to the saints?" (Jude 1.3)
If leaders are not willing to openly own their individual convictions, thus — in both a winsome and respectful way — how can they expect others to be convinced of them?
To be sure, it's understandable why closing the doors may be easier, particularly when there may be some in the lobby who simply want to disrupt the debate in order to push their own agenda. But the better way to handle those who want to hijack a meeting — whether it is a committee, a council or a General Conference itself — is not to keep everyone else out, or shut down the business of that meeting as we have done in the past, but simply to provide a hearing for their concerns elsewhere.
We might note, for instance, that the full United States House of Representatives has met in closed session only six times since 1825, generally when their discussions centered on national security or war. In contrast, all of the working sessions of the Commission on the Way Forward, as well as the recent Council of Bishops meeting, were held behind shut doors and even after adjourning, the process still seems to have a shroud of secrecy surrounding it.
Not only should our bishops immediately release the vote totals for each of the proposals, for example, but they should each be encouraged and allowed to stand up and share the solution for which they voted. For now is not the time to hide behind pretensions of neutrality, nor to claim any ecclesiastical (though imaginary) version of executive privilege. (Spoiler alert: Bishops, we already know that you are as divided as most of the church on the presenting issue before us, so don't worry about trying to suggest that you are not.)
Likewise, it more than stretches credulity to believe that it will take almost two months to translate the proposals themselves for the non-English speaking portion of the church, with a release date just happening to coincide with the deadline for other legislation to be submitted to the called session in 2019. At least from an outsider's perspective, this would rather seem to be about controlling the narrative and if so, that kind of conduct does not become our episcopal leaders who are, ultimately, not privileged prelates but simply pastors of the whole church who have been set aside to be servant leaders of all.
Only a fully informed church can make the best decision, and when meetings are closed it subsequently makes it harder for many to trust even whatever information may be later released. For though we may not be able to agree on the issues before us, we should be able to at least agree on being honest and open with one another without fear of being labeled or "managed" by those who are in charge.
In the end — just to be transparently obvious about it — to navigate the challenging days ahead, we're all going to need the light to shine through, especially the Light from above.
The. Rev. Chappell Temple is the lead pastor of Christ Church, a United Methodist congregation in Sugar Land, Texas. An elder in the Texas Conference, he has been a delegate to the last three General Conferences.
Contact United Methodist News Service at 615-742-5470 or [email protected]. To read more United Methodist news, subscribe to the free Daily or Weekly Digests.