From a church pastor in the Western Jurisdiction to my United Methodist siblings in all places: Grace and peace to you.

I find myself in the position to be able to give testimony of my experience of God working through LGBTQIA+ persons. From outside of my context, it may seem as though this open inclusion has created a break in the order of the church. From where I stand, God has been at work in our midst to break open the church so that it can more fully embody the wondrous work of our God.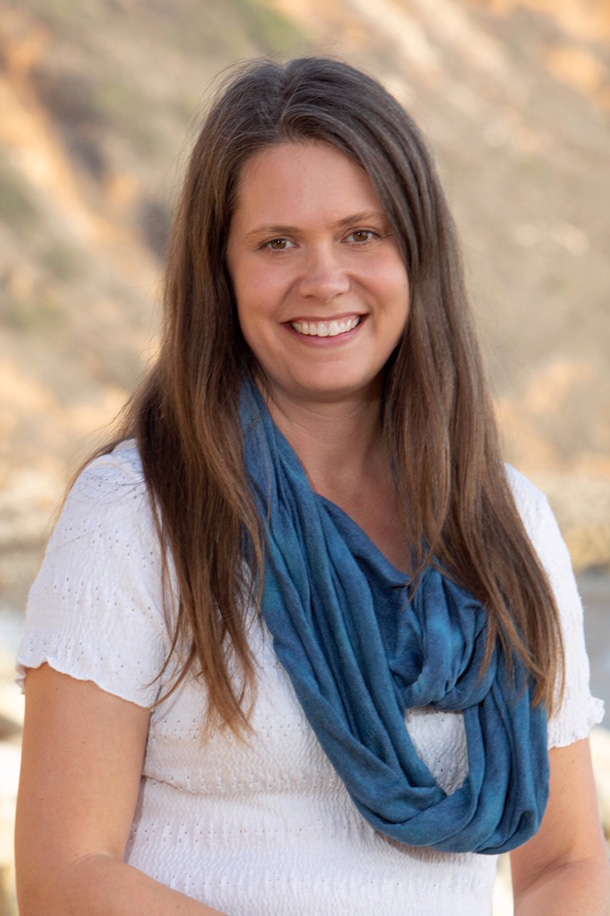 The Rev. Molly Vetter
Photo by Allison Knight

In my context, it feels strange to even write these things down, as they seem to me to be obvious. Yet, I do not believe they have been said often enough in our conversation. Because some small space has been opened up to be able to name them more clearly in my context in the western U.S., I would like to offer as clear a testimony as possible of just a few of the ways I have experienced Christ's power already at work in people our polity excludes.

I suspect you may have similar stories, though it may be more difficult to talk about them openly.

For all my life, I have been blessed to know the gift of mentors and colleagues in ordained ministry who are gay or lesbian. From my youth, one mentor has continued to identify and encourage my call. From long before I went to seminary until today, this still-closeted colleague has shown up for me, helping sustain me through questions and uncertainties.

After my ordination, I had the great gift of being able to help identify and encourage in ministry others, including gay and lesbian people. In them, I have caught view of how powerfully the Holy Spirit is able to work across our diversities for the sake of the good news. In the past year, as more clergy have been willing and able to come out of the closet, I have tasted the presence of the living Christ in Eucharist shared with the United Methodist Queer Clergy Caucus. I've learned from them about joy, forgiveness and grace.

In the congregations I've served, I give thanks to God for the rich contributions of LGBTQ laypersons, contributions that have helped build up the body of Christ in powerful ways. I think of how Dana Hook uses her great skill as an administrator to lead at San Diego First United Methodist Church, and of her wife, Chris Murphy, who sings in the choir and volunteers in the church office. I honor Linda Waterman, whose skill and deep love for worship music invited communities of people into song in the very church in which she had grown up. There are so many more. These gifts have come not in spite of their sexual orientation, but as a part of the whole of who they are.

In my work with the general church and across the United Methodist connection, I give thanks for the persevering faithfulness of LGBTQ advocates for inclusion, for the clear-headed, compassionate vision of fellow delegates, and for the great gifts in music and worship leading that have enabled us, together, to sing of the grace of God.

I am grateful for the ways that Mountain Sky Area Bishop Karen Oliveto has relentlessly demonstrated the power God gives to extend grace to others. Whenever I hear her speak, I'm made more aware of our call to preach not only to those inside the church, but especially to those who are outside of it. Her ministry keeps reminding me of our call to preach good news at all times, especially to those pushed to the edges of our society and uncertain of their belonging in the grace of God.

I understand more about how to be faithfully married to my husband because of the faithful examples of same-sex couples I have been blessed to know. I give thanks to God for Jay Yost and Wade Leak. Growing up in Nebraska, they were the first gay people I was aware that I knew. They showed me how faithful partnerships can be a blessing far beyond the two people most directly involved — that this sort of mutual love strengthens us to love our neighbors as well. With extraordinary patience and uncommon grace, they insisted on making public commitments to each other with the blessing and celebration of their families in Nebraska and Utah. They've let the light of their love shine far beyond themselves, showing the way to others.

I think of Amy Cox and Sylvia Flanagan, whom I had the privilege of pastoring. I think of their joy and patience with one another, and the tremendous strength they shared when Amy was diagnosed with a terminal cancer. Through challenges and losses, they lived life as fully as possible through the final leg of Amy's earthly journey. They showed me what love and fidelity look like.

I think of the parable Jesus told, in which the unlikely hero was a Samaritan. This man, the one who would show himself to be a neighbor to another in need, surely had no choice in his being born a Samaritan. Because he was a part of a people group judged as unrighteous by religious people in Jesus' own context, his mercy demonstrated the surpassing power of the love that comes from God with an even sharper focus.

I lament how the current prohibitions in the Book of Discipline have limited the Holy Spirit's ability to work through the people of our church. I am sad for the losses of gifted and called leaders in our church who find no place to serve. I grieve with parents afraid to share about the struggles and joys of their LGBTQ children with their church family. I am devastated by the spiritual violence done to those who are a part of the body of Christ who receive the message that they are neither worthy nor welcome to use their gifts or affirm their commitments to one another in the context of our churches.

I repent of the ways that I have participated in and continue to support a church that has refused to recognize the gifts of God in others, because of their sexual orientation. I confess my participation in a denomination that continues to do harm to others as we fail to recognize how God is already at work through them.

I give thanks for spaces and openings that the Holy Spirit has found in our church that allow people to use their gifts, openly, for the sake of Christ's church.

As we gather in St. Louis later this month, I hope that we can do more to make space for what God is already doing. I pray that we United Methodists will find a way forward, unafraid, trusting that God is at work in us. May we see and believe what the Holy Spirit is already making possible.

Vetter, pastor at First United Methodist Church of Redondo Beach, California, is a reserve delegate to the special 2019 General Conference. She served as a delegate and chair of the Church and Society B Legislative Committee in 2012, and as head of delegation from the California-Pacific Conference in 2008.

News media contact: Vicki Brown at (615) 742-5470 or

[email protected]

. To read more United Methodist news, subscribe to the free Daily or Weekly Digests.