While United Methodists across Florida began to take stock as Hurricane Irma left the state, church members in Georgia and South Carolina were dealing with flash flooding, downed trees and power outages as the storm headed north.
Reports also began to emerge from Hispanic-Latino churches in the Caribbean, where Irma began its path of destruction on Sept. 5 in the Leeward Islands. The hurricane killed 36 people in the Caribbean before making landfall on the U.S. mainland. On Sept. 12, evacuees were beginning to head home while others began assessing the damage. 
Shelter from the storm
First United Methodist Church in Dothan, Alabama, near the Florida border, volunteered to serve as a shelter as Irma churned its way north. The church in the Alabama-West Florida Conference had plenty of space and could provide love and support.
But it had no cots or bedding. That's where people, including members of nearby Covenant United Methodist Church, came through.
"I learned a lot about the power of social media," said the Rev. Jim Sanders, the church's soon-to-retire senior pastor. "People shared and shared, and all of sudden, cars started showing up with cots and blankets and pillows and food. It was amazing. It was just a beautiful story of the church coming together."
People, mostly local evacuees from mobile homes, spent an anxious night Sept. 10 at the church as the storm passed through. In the end, the brunt of the storm passed Dothan by and left mostly downed trees and power lines in its wake. By the afternoon of Sept. 11, the church no longer needed to serve as a shelter.
Sanders was relieved but gratified to see the "church being the church." — Heather Hahn. 
For Scott Parish, disaster response coordinator for the North Georgia Conference, Irma's appearance meant shifting gears from assisting with the United Methodist response to Hurricane Harvey to preparing for a storm of their own.
"It's a significant event when a tropical storm hits Atlanta and North Georgia," said Parrish, whose home near Augusta was still without power. "While expected on the coast, it is an extraordinary storm for us."
Reports so far indicate downed trees and tree limbs and broad-scale power outages. A tree fell on a church office space in a house in the Royston area, he said, and there was an unconfirmed report of possible tree damage on a church in metro Atlanta.
"It appears we'll be able to tackle this more as local responses, neighbors helping neighbors, and churches helping their communities, including the vulnerable and those with limited resources," Parrish wrote in an email sent by cellphone to United Methodist News Service.
He also has been in touch with the United Methodist Committee on Relief and the Georgia Voluntary Organizations Active in Disasters and "will respond as needed."
Irma's winds also downed trees and power lines in the South Georgia Conference. "Because of the size of Irma, there was not one district that was not impacted," noted Allison Lindsey, the conference's associate director for connectional ministries. 
"The coastal areas (of Georgia) are still our big unknown," she said.
As entry to the coast opens up, the conference will collect information from pastors and church members there regarding any Irma-related damage or needs.
In other areas, "we've seen a lot of the local churches now getting out into their communities and helping others clean up," Lindsey added. Some Florida evacuees who can do so are returning home and church shelters are beginning to pack up.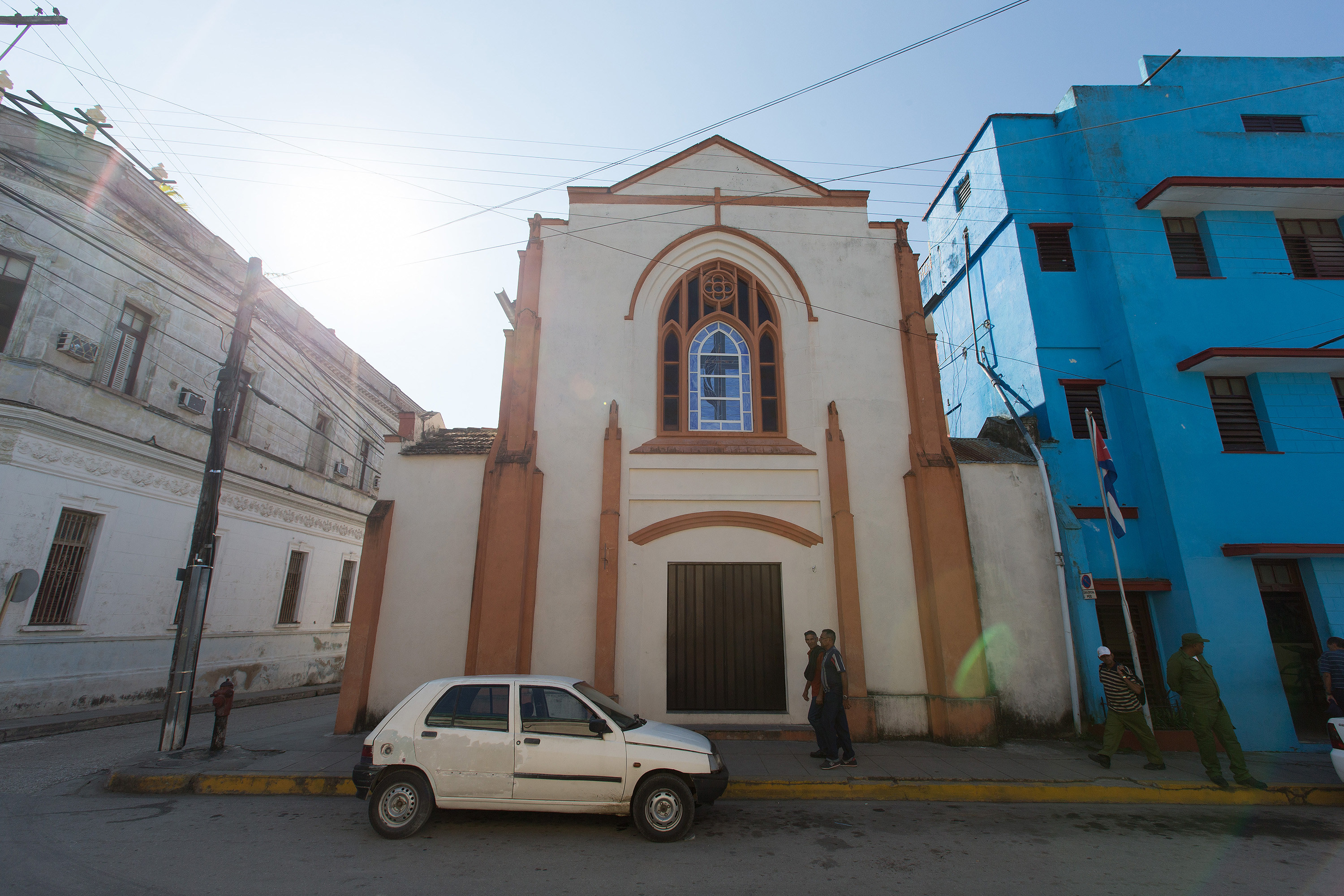 In the South Carolina Conference, which is still in disaster recovery mode from Hurricane Matthew in 2016, Irma's impact was milder than anticipated. "We're in a pretty good place from where we thought we might be," said Matt Brodie, disaster response coordinator.
Compared to Matthew, Irma caused more power outages upstate and a higher storm surge along the coast, he added. Some areas that did not flood during Matthew have apparently flooded with Irma. "The biggest difference is that Matthew brought more rainfall and stayed on top of us longer," Brodie explained.
Damage reports by its Early Response Teams have been consistent across the state, he said. "Lots of trees have come down and a lot of the power outages," he added. While the storm surge had an impact on downtown Charleston, "the areas that flooded are the areas that are used to flooding," Brodie pointed out. 
After finishing assessments in the next day or two, including checking on any potential issues with local churches, the conference will start looking to send teams to other areas affected by Hurricanes Harvey and Irma, he said.
In the Caribbean, Hurricane Irma winds caused massive damage as it passed over Barbuda and then moved on to St. Martin and the Virgin Islands on Sept. 6.
Refugees from those and other islands are arriving in Puerto Rico, where the Methodist Church in Puerto Rico is coordinating relief efforts with UMCOR. The church has missions in the Virgin Islands.
Puerto Rican Bishop Ortiz also is in contact with Bishop Ricardo Pereira of the Methodist Church in Cuba to offer support and help. The Methodist Church has a presence in all provinces in Cuba.
Irma first made landfall Sept. 8 in Cuba as a Category 5 hurricane, causing 10 deaths. The north and central parts of Cuba were hard hit and water surged over the Malecon, Havana's famous seawall, flooding parts of the Cuban capital. The Associated Press also reported that 39 buildings in Santa Clara, a city with a historic Methodist church, collapsed because of Irma.
Irma's impact on the Dominican Republic focused on the island's north area, especially Nagua, where 25 houses were destroyed. The Evangelical Dominican Church, composed of Methodists, Presbyterians and Moravians, opened some of its schools to serve as shelter in Puerto Plata area. The church also is helping victims with food, water and emergency supplies.
Bloom is the assistant news editor for United Methodist News Service and is based in New York. The Rev. Gustavo Vasquez contributed to this report. Follow Bloom at https://twitter.com/umcscribe or contact her at 615-742-5470 or [email protected]. To read more United Methodist news, subscribe to the free Daily or Weekly Digests. 
---
Like what you're reading? Support the ministry of UM News! Your support ensures the latest denominational news, dynamic stories and informative articles will continue to connect our global community. Make a tax-deductible donation at ResourceUMC.org/GiveUMCom.