Courtney Aldrich kept watching the news, anxiously following the mounting restrictions due to coronavirus.
She knew her carefully planned wedding was toast when she learned the guests would likely have to stand 6 feet apart and the photographer would be wearing a protective mask.
Earlier this month, Aldrich and fiance Matt Lawson postponed their April 19 ceremony to Sept. 13.
"I had one good cry," said Aldrich, a United Methodist and executive director of Project Transformation Tennessee, based in Nashville.
For now, she's heartened that nearly all the vendors for the 250-guest wedding are available for the new date. And she's determined to keep her nuptials delay in perspective.
"People are losing jobs and so much else right now," Aldrich said.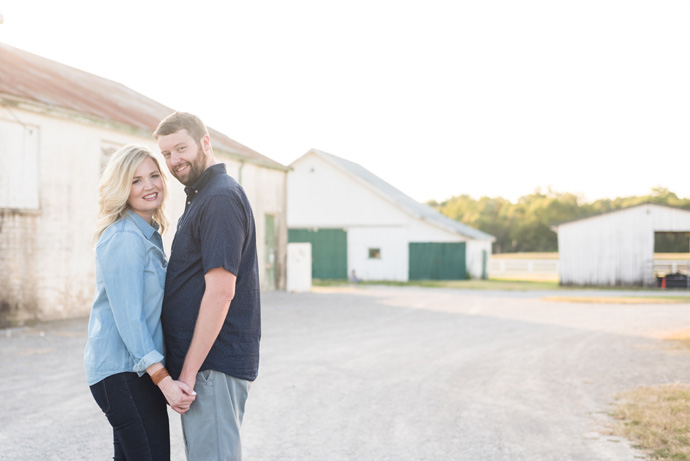 The coronavirus spread has prompted many United Methodist churches to shift to online worship, but other big events — weddings, baptisms, funerals, memorial services — are on hold or getting dramatically downsized.
Governments around the world are restricting gatherings, with many laying down shelter-in-place orders that allow little more than visits to the grocery, pharmacy or take-out restaurants. That has led United Methodist churches, conferences and individuals to make their own major changes.
For example, the Church of the Resurrection in Leawood, Kansas, the denomination's best-attended church, recently stopped having indoor funerals or weddings with more than 10 people present.
The Arkansas Conference
has directed
that no funerals or memorial services be held in United Methodist church buildings during the coronavirus emergency. Churches have been told to limit graveside and interment services to immediate family only.
"We are in an unprecedented health crisis that requires us to adapt our ministries," the conference's directive states.
Across the United Methodist connection, plans are being altered for major local church events.
A memorial service for the Rev. Prescott Grout, a longtime United Methodist pastor who attended Boston University's School of Theology with the Rev. Martin Luther King Jr., was set for March 22 at South Hadley Methodist Church, in South Hadley, Massachusetts.
As the date approached and the coronavirus threat intensified, Stephen Grout and Deborah Grout — son and daughter of the 94-year-old minister — decided it was unwise to ask far-flung family members and friends to travel.
The service has been postponed indefinitely, a decision the son believes his father would affirm.
"He performed hundreds of funerals," Stephen Grout said. "He would have been of the idea that the service is for the people left behind."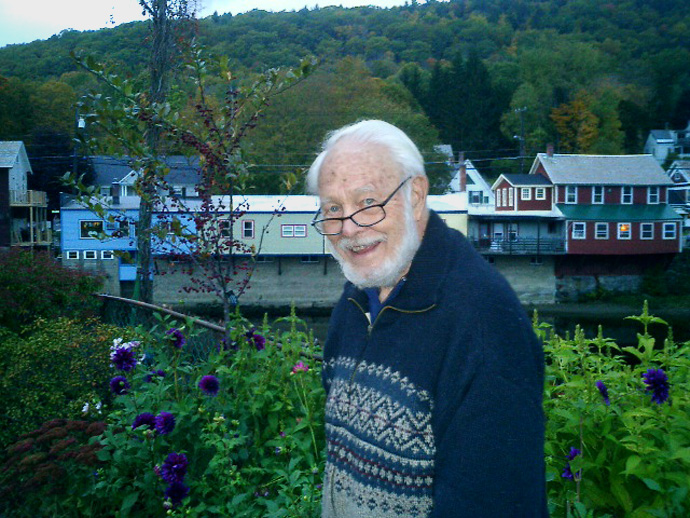 The family of the Rev. Walter Hehman, who died March 19 at age 78, opted for a private family funeral earlier this week, with a celebration of the United Methodist minister's life to be held when it can be done so safely.
The Rev. Eric Park, a superintendent in the Western Pennsylvania Conference, knew Hehman well and was moved to write a Facebook post about the situation.
"If you are someone who prays, please pray for the Hehman family, and all families that are confronted with the heartbreaking challenge of grieving and managing logistics in these difficult and restrictive days," Park wrote.
The Rev. Jeffrey Vanderhoff helped plan the March 25 service for a faithful church member. Only a few could attend, with social distancing observed.
A larger memorial service will be held at the church, Trinity United Methodist in McMurray, Pennsylvania. But there's no telling when.
"(The deceased man's) daughter shared with me that the greatest emotional struggle was the feeling that he deserves more, that he deserves a proper memorial service where he can be remembered and honored by his many friends and family members in his own church," Vanderhoff said. "To have to postpone that is a struggle."
In Zimbabwe, United Methodist churches are subject to severe gathering restrictions prompted by coronavirus.
"I have a couple who were supposed to wed this Saturday (March 28) but the celebrations won't be happening due to the need for isolation," said the Rev. Taurai Emmanuel Maforo, pastor of the Bindura Circuit of The United Methodist Church, near Harare.
The Rev. Melanie Nord, associate pastor of congregational care at First United Methodist Church in Manhattan, Kansas, has had one couple postpone their wedding. Another is considering doing so, in part because of the economic havoc brought by the pandemic.
"The bride lost her service (industry) job," Nord said.
The Rev. Meredith Gudger-Raines, pastor of Ridgefield United Methodist Church in Ridgefield, Washington, was looking forward to Easter for lots of reasons, including the chance to baptize her 15-month-old niece. That's off because the church building is closed.
"Even if we would be able to do it in person, nobody's going to be traveling then," Gudger-Raines said. "It wouldn't be the celebration we'd want it to be. We'll just postpone until normal life has resumed."
The Rev. Ric Shewell, pastor of Christ United Methodist Church in Portland, Oregon, also joined in a family's decision to hold off their baby's baptism, given the virus' spread and meeting restrictions.
Subscribe to our
e-newsletter
Like what you're reading and want to see more? Sign up for our free daily and weekly digests of important news and events in the life of The United Methodist Church.
"This is a time of saying no to the sacraments, of caring for each other, of loving our neighbor," he said. "There will be a time when we gather together and we will baptize a baby and celebrate the Lord's supper."
Some churches and funeral homes are exploring offering services that would be attended in person by a few but livestreamed for others. The Michigan Conference
offered a webinar
earlier this week that offered advice on this option.
The Rev. Carly Kuntz, pastor of Lakeshore United Methodist Church in Manitowac, Wisconsin, officiated at such services before the virus struck. She recommends them for this emergency period, if the equipment and expertise is available.
"I wouldn't hesitate," she said. "Who knows how long this thing is going to go on?"
Churches have found ways to maintain and even enhance community in the coronavirus period, such as creating phone trees to check regularly on one another — especially those living alone or in seniors' facilities.
Aldrich found a silver lining by phoning all those invited to her now-postponed wedding.
"The blessing in all of it was that we got to call 250 people that we love and just say, 'Hey, change of plans — and how are you?'"
Hodges is a Dallas-based writer for United Methodist News. Contact him at 615-742-5470 or

[email protected]

. To read more United Methodist news, subscribe to the free Daily or Weekly Digests.
---
Like what you're reading? Support the ministry of UM News! Your support ensures the latest denominational news, dynamic stories and informative articles will continue to connect our global community. Make a tax-deductible donation at ResourceUMC.org/GiveUMCom.