Being a nurturing, supportive community is important to members of Memorial United Methodist Church in Clovis, California, and they don't let distance limit their outreach.
The congregation's two-year-old missions ministry – Friends of the United Methodist University of Liberia – recently provided $30,000 worth of educational and medical equipment for the institution, 7,000 miles away.
The donations, given just before the start of the fall semester, include 41 desktop computers and one mobile sonogram machine for setting IVs.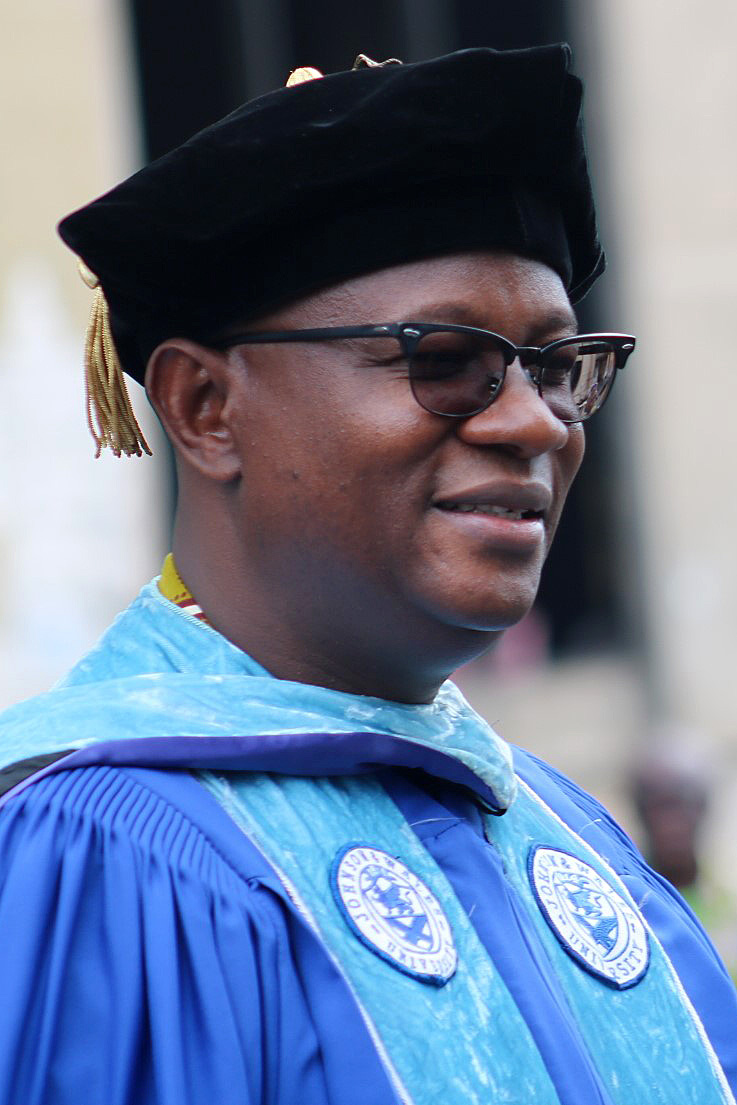 Mator Kpangbai is vice president for Institutional development and advancement at United Methodist University of Liberia. Photo by E Julu Swen, UMNS.
Mator Kpangbai, vice president for institutional development and advancement, was especially grateful to the congregation's pastor, the Rev. Janette Saavedra.
"The 41 desktop computers will be used by the Information Technology Department to support the teaching and learning goals of the university," Kpangbai said. The mobile sonogram machine will be given to the Ganta United Methodist Mission Hospital, where nursing students are undergoing practical training.
"Students of the College of Health Sciences at the university will have the opportunity to be trained to use the equipment during their clinical learning experiences," Kpangbai added.
In a note to the university, Saavedra wrote, "We, as United Methodists in the connectional system, have a commitment to help United Methodists worldwide to keep the Great Commission of Jesus Christ through education and health." She said the congregation, through its missions ministry, encourages the Liberia university to reach more people with educational opportunities.
Albert B. Coleman, interim president of the university, thanked Memorial United Methodist Church and the Friends of the United Methodist University of Liberia for the gifts and promised that the computers and medical equipment would be given to the intended end users.
Liberia Area Bishop Samuel J. Quire Jr. said, "We are grateful to the church, the (Friends) group and the entire California-Nevada Annual Conference … for embracing the work of the Liberia Annual Conference when it comes to providing quality and affordable education."
Next on the Memorial United Methodist Church agenda is another donation of books and other resources and, possibly, a mission trip to Liberia.
Swen is a communicator in Liberia.
News media contact: Vicki Brown, Nashville, Tennessee, (615) 742-5470 or [email protected]. To read more United Methodist news, subscribe to the free Daily or Weekly Digests.