---
Key points:
A local United Methodist church has sparked an interfaith effort to raise money for COVID-19 vaccines in low-income countries.
A new Advance has been created for the effort.
In Congo, home to about 3 million United Methodists, less than 1% of the population has been vaccinated against COVID.
---
The COVID-19 pandemic caused a missions team at First United Methodist Church in Boise, Idaho, to ask what good they might do during a period of social distancing and even lockdowns.
Members had online meetings, kicked around ideas and arrived at a humble answer: Let's take on the pandemic itself.
More specifically, the team decided to raise big money for vaccinations in countries where few have been able to get them.
The Rev. Duane Anders, senior pastor of the Boise church — better known as Cathedral of the Rockies — got a visit one day last March from missions team leader David Boan.
"He just showed up and said, 'Hey, pastor, I think we can really make a difference in the eradication of COVID-19,'" Anders recalled. "He said, 'I think we can raise a million dollars for vaccines worldwide.' I said, 'We who?'"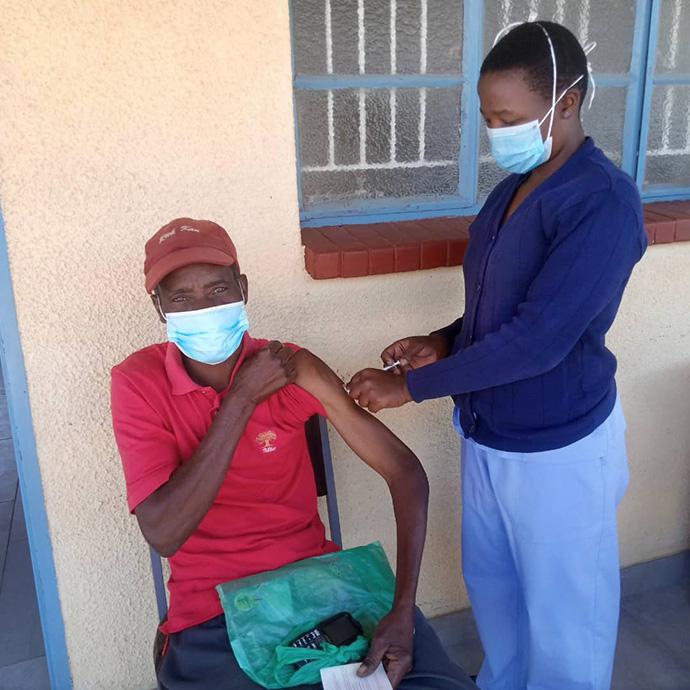 Most of the $1 million is still to be raised, but the church's Love Beyond Borders campaign has sparked the formation of an interfaith coalition, coordinated by UNICEF USA and committed to major fundraising for vaccine equity.
A big step came when the United Methodist Board of Global Ministries announced a new Advance — Methodist-speak for a designated giving opportunity — with 100% of donations going to UNICEF for vaccinations in underserved countries.
"It has been said that no one is safe until everyone is safe," said Roland Fernandes, Global Ministries' top executive. "Helping to fund the equitable distribution of vaccines through this Advance will help United Methodists play a key role in efforts to make that a global reality."
At UNICEF — which has a key distribution role in global vaccinations — there's applause for Cathedral of the Rockies' initiative, and hope for where it might lead.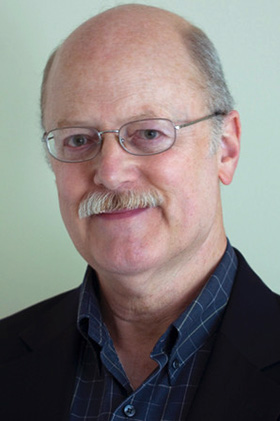 David Boan.
Photo courtesy of David Boan.
"We are currently having discussions with many other organizations who are inspired by Cathedral of the Rockies and are prepared to join the movement to help UNICEF end the pandemic," said Leslie Goldman, vice president of global cause partnerships for UNICEF USA.
The facts about vaccine inequity are stark.
In the U.S., about two-thirds of eligible residents are vaccinated. Booster shots have recently become available at local pharmacies, and many are queuing up.
But in the Democratic Republic of Congo — home to about 3 million United Methodists — less than 1% of the population has had a first COVID prevention shot.
The World Health Organization had a goal of all countries having at least a 10% vaccination rate by the end of September. But 56 countries, most of them in Africa, did not make it.
The United Methodist Church has been among the faith groups advocating for vaccine equity.
For example, the Rev. Susan Henry-Crowe, top executive of the Board of Church and Society, joined other faith leaders in pushing for waiving vaccine patents to increase access globally, and the denomination's Connectional Table has adopted vaccine equity as a "missional priority."
Global Ministries and the United Methodist Committee on Relief have provided grants to partner groups in Africa, Asia, Latin America and other parts of the world for various work in COVID prevention, including vaccine education and promotion.
But the idea of getting United Methodists to reach for their wallets to help correct vaccination inequity arose from Cathedral of the Rockies, and especially from missions team leader Boan.
He's not just any layman, having a doctorate in clinical psychology, as well as extensive experience in counseling, teaching and humanitarian work — most recently as director of relief and development for the World Evangelical Alliance.
Paying for vaccine equity
$37 can provide 10 people with two vaccine doses.
$100 can provide 10 diagnostic test kits to help increase identification of infections.
$210 can provide 10 portable carriers for safe transportation of vaccines.
$1,000 can provide delivery of vaccines to cover 250 people fully.
$1 million can provide safe transport of 25 million vaccine doses within a low-income country.
Before the pandemic, he traveled the world for such work, including multiple trips to Congo.
"He's one of those guys who's unassuming, he's down-to-earth, easy to speak to — and then you find out he's meeting with heads of mission agencies around the country and world," Anders, his pastor, said.
Boan recalls that the 13-person missions team of the Cathedral of the Rockies' Amity campus wanted to stay engaged during the pandemic, preferably by responding to the public health emergency.
He had learned from a World Evangelical Alliance colleague, Christine MacMillan, about Love My Neighbour. That Canadian faith-based campaign, done in coordination with UNICEF Canada, has the goal of providing 38 million vaccinations in countries of great need. (Thirty-eight million is the approximate population of Canada.)
Boan arranged for MacMillan and Sara Hildebrand, a key leader of Love My Neighbour, to do a Zoom call with the Boise church team.
"Their talk made the Amity (campus) group want to do something similar in the U.S.," Boan said.
Boan followed up on two tracks, working with the Oregon-Idaho Conference to apply for an Advance, and approaching UNICEF USA about a broader faith-group effort.
He's fairly new to United Methodism and laughs in recalling that he initially thought "Advance" meant the applicant got money up front. But he found in Emilie Kroen, Abundant Health team chair for the Oregon-Idaho Conference, an eager helper in working up the detailed application for such a fundraising designation.
They got an endorsement for the Advance from Greater Northwest Area Bishop Elaine Stanovsky, and Global Ministries staffers such as Fernandes and Kathleen Griffith proved enthusiastic from the get-go.
"How wonderful that this could come through a local church," said Griffith, of Global Ministries' Global Health Unit.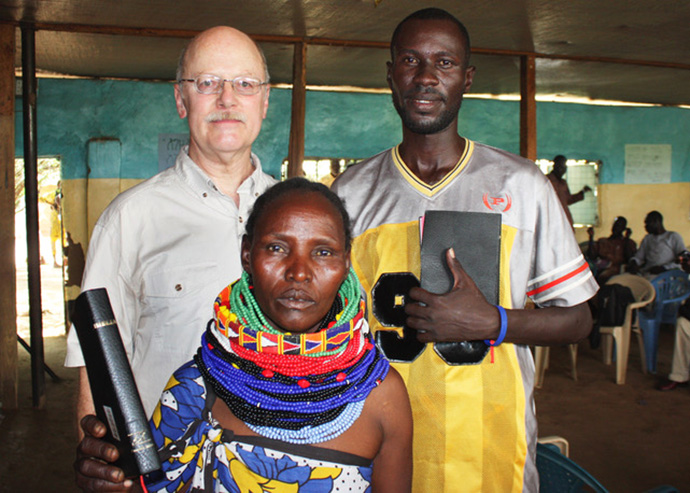 Getting United Methodists connected with UNICEF made sense, since UNICEF is a distribution partner for COVAX, the United Nations-backed effort to share coronavirus vaccines across the world, with a focus on reaching the most vulnerable.
UNICEF USA responded to Boan's inquiry by offering to create the Interfaith Movement to End the Pandemic.
"He approached UNICEF USA with the idea for partnership, knowing that the pandemic won't be over until it's over for everyone," said Goldman.
Giving and learning
United Methodists (and others) wanting to contribute to the Love Beyond Borders effort to fund COVID-19 shots in underserved countries may do so through
Advance 3022671
.
An hour-long webinar about the campaign will be held at noon U.S. Eastern time Nov. 16.
Click here
for registration.
Jewish, Muslim, Buddhist, Mennonite and Greek Orthodox relief groups and foundations have already joined the interfaith effort.
Whatever is raised by Cathedral of Rockies and other United Methodists through Love Beyond Borders and the Advance will count toward the interfaith campaign's $1 million goal.
Cathedral of the Rockies has raised about $17,000 and plans to devote part of its Christmas offering to the effort, Anders said. The Interfaith Movement to End the Pandemic's website puts giving there at about $60,000 so far.
Boan is confident that United Methodists and partners will blow past $1 million.
"I think that's conservative," he said, and Kroen noted that United Methodists have a track record, having raised more than $68 million for the multiyear Imagine No Malaria campaign.
Getting more United Methodist churches involved is an important step, and on Nov.16 at noon U.S. Eastern time, there will be an hourlong webinar for interested pastors and other church leaders.
Boan will make the case for vaccination equity then and any other chance he gets.
"As Christians, we're called to seek justice," he said. "And in the U.S., we live a life of privilege, so we should pay that forward."
Hodges is a Dallas-based writer for United Methodist News. Contact him at 615-742-5470 or [email protected]. To read more United Methodist news, subscribe to the free daily or weekly digests.
---
Like what you're reading? Support the ministry of UM News! Your support ensures the latest denominational news, dynamic stories and informative articles will continue to connect our global community. Make a tax-deductible donation at ResourceUMC.org/GiveUMCom.