Africa University's new vice chancellor has "a rags-to-riches story" as a first-generation college graduate, said the keynote speaker at the inauguration of Munashe Furusa, the United Methodist-related university's new leader.
"It is a rags-to-riches story when no one in your family has done it and you reach the top of the university," said Tawana Kupe, deputy vice chancellor at Witwatersrand University in Johannesburg, South Africa. Kupe was a mentor when Furusa was a student at the University of Zimbabwe.
"He's therefore the right kind of role model for students at Africa University," Kupe said, adding that Furusa demonstrates what perseverance and dedication can accomplish.
Bishops and other dignitaries from The United Methodist Church attended the ceremony March 21, along with Zimbabwean government officials, chiefs, ambassadors and local business leaders, as well as students and faculty.
Furusa called Africa University a "product of the rich legacy of The United Methodist Church" of starting education and health institutions. "Student success is our way of renewing Africa and investing in its future," he said.
The vice chancellor serves as chief executive of the university. Before coming to Africa University about eight months ago, Furusa was dean of the College of Arts and Humanities at California State University, Dominquez Hills, where he was successful in establishing public-private partnerships that provided internships and job opportunities for students.
#UMC @Africa_Univ inaugurates new leader, a first-gen college grad with a rags-to-riches story

TWEET THIS
Furusa, a Zimbabwean, promised that over the next few years, the university would boost its research and technology efforts. Furusa said staff in a new research office would work with professors to get grants for research.
He was ceremonially robed and given a medallion of office by Bishop David Yemba, university chancellor and bishop of the Democratic Republic of Congo, and the Rev. Kim Cape, top executive of the United Methodist Board of Higher Education and Ministry, the church agency that steered the founding of Africa University.
Challenges ahead
Furusa acknowledged during the meeting of the university's board of directors that the institution faces many problems, including aging buildings, overcrowded dorms and the need to hire more professors with doctorates to retain accreditation with the Zimbabwe government.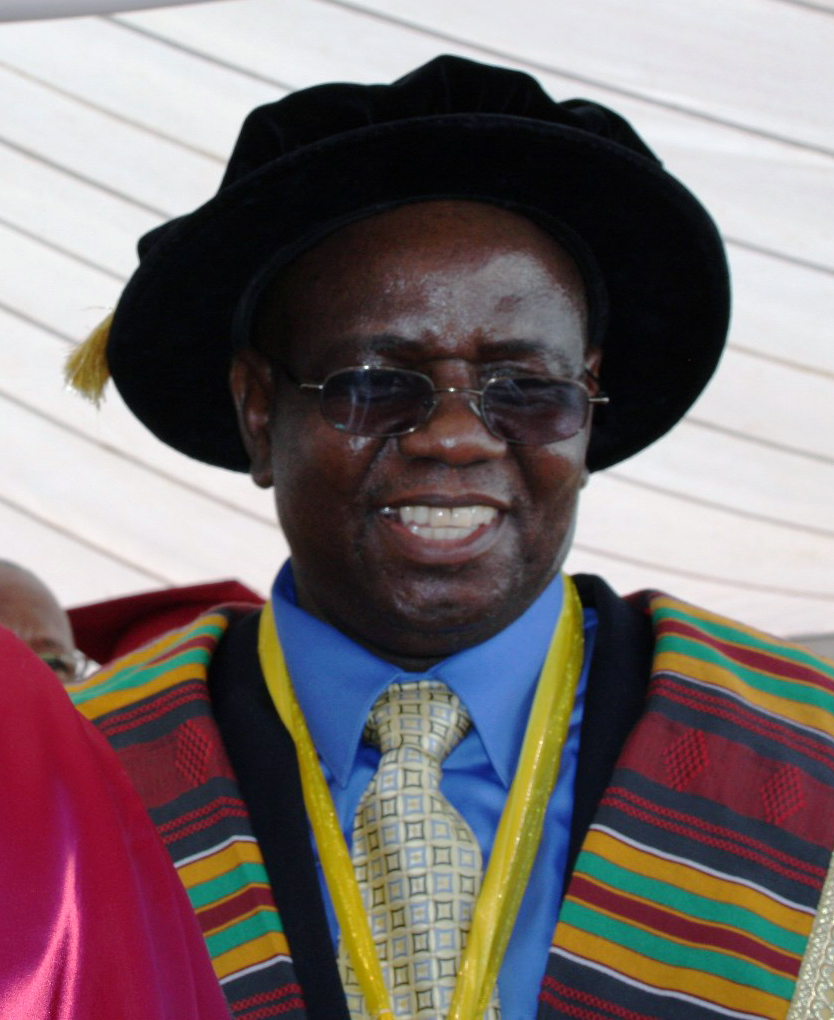 Everything seems urgent, Furusa said, but he added that his strategy is to "prune and grow" at the same time, shifting resources to programs that need to grow.
During his inaugural address, he spoke of accepting the leadership of Africa University with "great joy" because of his commitment to its pan-African mission. The university has about 1,500 students from 26 countries. "Africa happens every day at Africa University," has become his mantra.
More than 5,300 graduates are taking leadership roles in business, politics and health care around the continent, and many speakers talked about Africa University's important role in providing leaders to solve the political and economic problems of the continent.
Students praised Furusa for being open to their concerns and for already making changes, such as setting up a gym room.
Daniel Njorama, a student from Zimbabwe, said Furusa brings "a new perspective on leadership."
"He held a student address where we aired our concerns. I really respected that," Njormana said.
Rangarira Pashapa, the student representative to the board of directors, spoke on behalf of the students during the inauguration. "It means so much that we have a vice chancellor that cares so much about us and our social welfare," he said.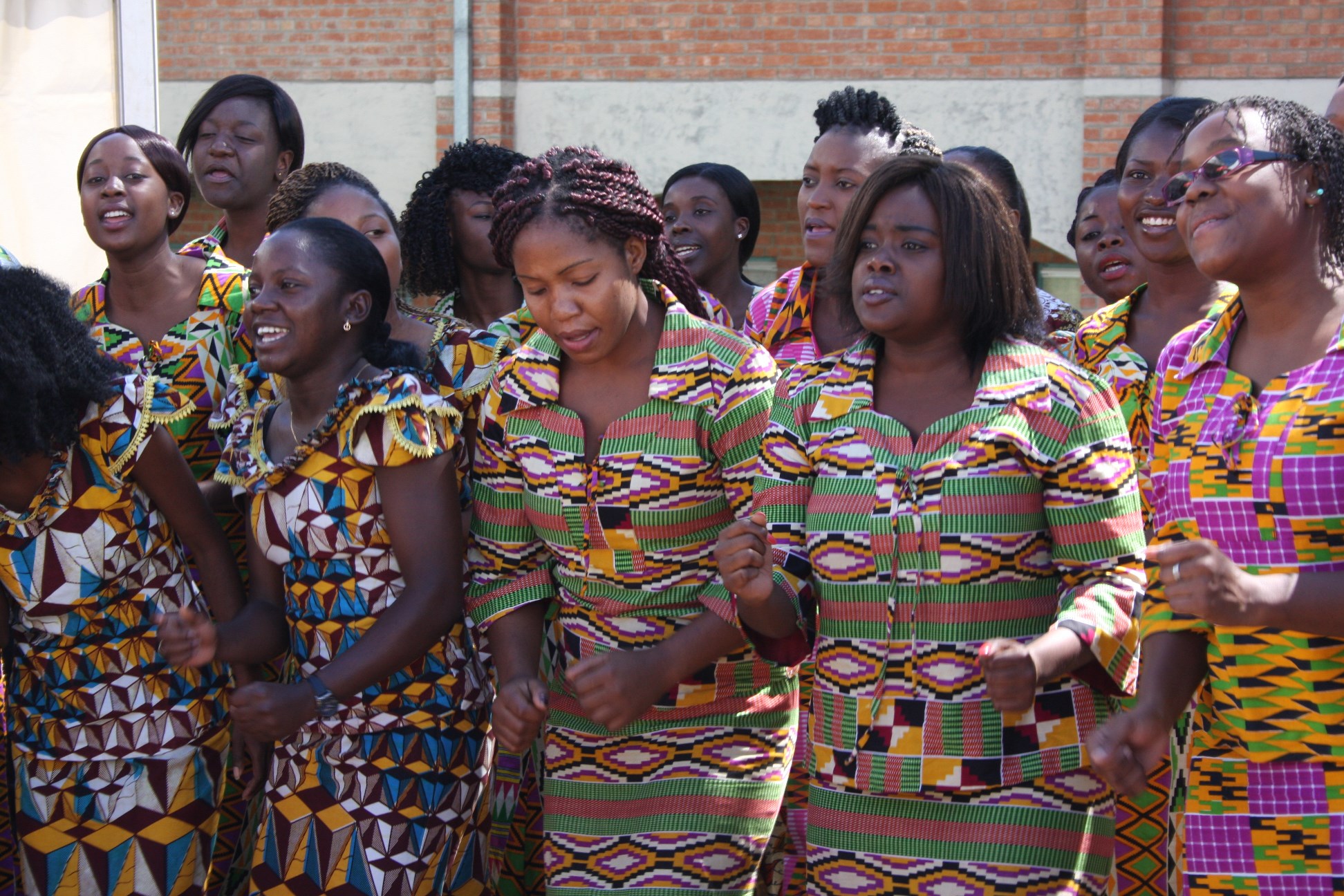 Donations will help meet needs
The need for more dorms got some help in the form of a $110,000 donation toward a new women's dorm from the Lotteries and Gaming Board of the Zimbabwe Ministry of Home Affairs. Students cheered when James Salley, AU's associate vice chancellor for Institutional Development, made the announcement.
Salley said the gift has a double benefit, since along with numerous other donations made in honor of Furusa's inauguration, it puts the university well over the top in raising $500,000 for a grant from ELMA Philanthropies.
ELMA, a group of foundations in New York and South Africa, has partnered with Africa University to increase donations from Africa. ELMA will match donations from Africans by June 30 up to $500,000. Prior to the inauguration, about $385,000 had been raised toward the match.
More than $180,000 was donated to the university in honor of Furusa's inauguration and checks were still coming in.
Salley announced numerous other donations from African businesses and the Zimbabwean government, including $10,000 from TelOne for the women's dorm, and $7,000 worth of bandwidth for the university. The telecommunications company also pledged to provide three student internships.
Other donations were announced from many individuals and both chiefs – local leaders – who attended the event.
Endowed professorships
The largest donation announced during several days of ceremonies for the inauguration was the Indiana Conference's gift of $1 million to an endowed chair in the Faculty of Agriculture and Natural Resources. The conference also pledged to raise $600,000 for scholarships.
The Foundation for Evangelism announced at the chancellor's dinner that it is launching a campaign with Africa University to raise $1 million for an endowed professorship in theology.
The chair would be named for John Wesley Z. Kurewa, the first vice chancellor of the university, who has served as the E. Stanley Jones Professor of Evangelism at Africa University since 2000. The current E. Stanley Jones professorship is supported by the foundation, but not endowed.
Church and university connection
Zimbabwe Bishop Eben Nhiwatiwa praised Furusa for embracing The United Methodist Church as the university's "perpetual friend."
"You have all our support," Nhiwatiwa said, noting local United Methodists were pleased when Furusa attended the Ebenezer Convention, a convention in Harare that was attended by 55,000 United Methodists in August 2014.
Bishop Marcus Matthews, vice chair of the AU board and leader of the Baltimore-Washington Conference, looks forward to Furusa's leadership, saying the new vice chancellor's years in higher education in the U.S. and his experience in development will be good for Africa University.
"He told me that his dream was to end his academic career in Zimbabwe, giving back to Africa. It's kind of a dream fulfilled," Matthews said.
Brown is news editor for United Methodist News Service. Taurai Emmanuel Maforo, communicator of the Zimbabwe Episcopal Area of The United Methodist Church, contributed to this story. Contact Brown at [email protected] or 615-742-7400.
Correction: This story now has the correct last name for John Wesley Z.Kurewa, the first vice chancellor of Africa University.
---
Like what you're reading? Support the ministry of UM News! Your support ensures the latest denominational news, dynamic stories and informative articles will continue to connect our global community. Make a tax-deductible donation at ResourceUMC.org/GiveUMCom.