Anna Shammas was homesick and lonely on a subway in Switzerland in 2002. As a migrant from Aleppo, Syria, she was wary when another passenger began to draw pictures and talk to her 2-year-old daughter.
When the Swiss woman learned that Shammas was a Christian, she invited her to worship, drawing a map to the United Methodist church in Aarau.

"I didn't want to go in a false way," Shammas says, explaining her fear of the local people who might reject her as an immigrant. Yet the invitation to worship intrigued her at a time when she was "without a friend, without language skills, without security, and most of all without God."

Today, the Rev. Anna Shammas, age 38, and her husband, the Rev. Rami Ziadeh, 43, are founders and leaders of the Arabic-Speaking United Methodist Church of Aarau. The congregation of about 70-80 Christian worshippers from Syria, Egypt, Jordan, Palestine and European countries — as well as some from the Muslim faith — have gathered in the United Methodist Church of Aarau since 2007.
Born out of a Bible study in Shammas' living room, the congregation is one of several migrant congregations in the region, according to Urs Schweizer, assistant to Bishop Patrick Streiff. Streiff leads The United Methodist Church of Central and Southern Europe. The Annual Conference of Switzerland-France also includes Portuguese-speaking, Spanish-speaking, Korean-speaking, and Cambodian-speaking congregations.

The Arabic-Speaking United Methodist Church stands out as a congregation that reaches out to lonely people away from home, Schweizer says. "I was impressed about how they emphasize the importance of fellowship around the table, of sharing meals and lives, of living a really radical hospitality," he adds.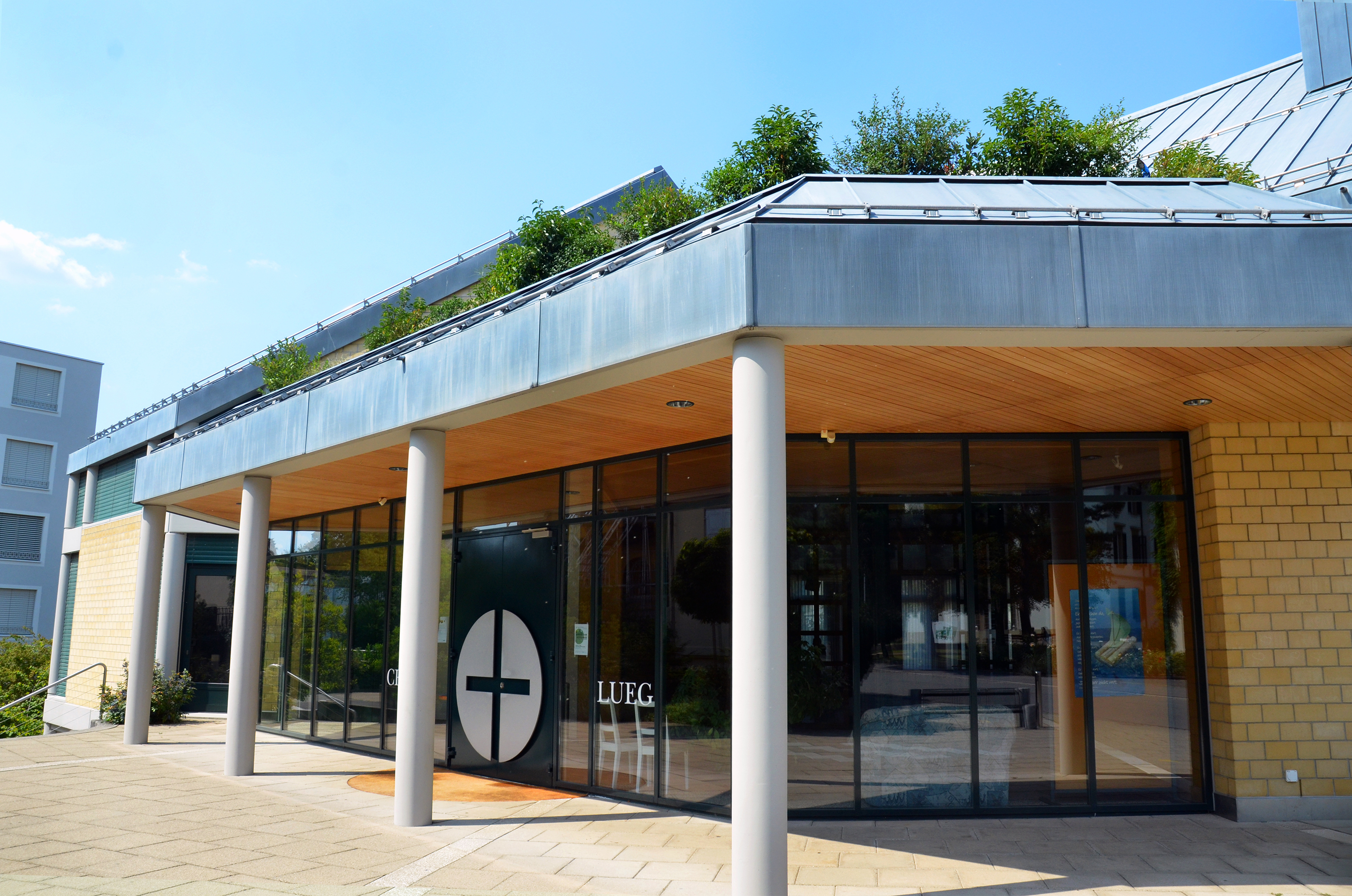 Sitting next to a window of the church — where a breeze can circulate in the warm room on an August day — Shammas speaks enthusiastically in English, occasionally consulting her phone app for the correct word. Her husband couldn't come because he is working his second job as chauffeur.

Shammas says she was initially afraid, but her first visit to the United Methodist church in Aarau was life-changing. "I felt it was my home," Shammas says. Even though she was not yet fluent in Swiss German (one of the nation's four official languages), church members "looked to me with love, with eyes of love. Indescribable was this experience."
Shammas and her husband wanted to be at church every Sunday, but jobs were hard to get for migrants and they could not afford more than one bus ticket at once. So the couple decided to take turns attending church, each without the other.
Her faith flourished through the church, Shammas says. In Syria, Christianity was "my heritage, not a friendship with God." In the Aarau church, she learned that "[God] can talk to me and he can change the situation. He does, every moment in my life. I want to hear his voice, to live together with God."
After four years of worshipping at The United Methodist Church, Shammas began to examine a repressed dream of becoming a pastor. "It was taboo to talk to God [in Syria], but here I learn it's my duty to talk to God. I decided this love in us must go for other people."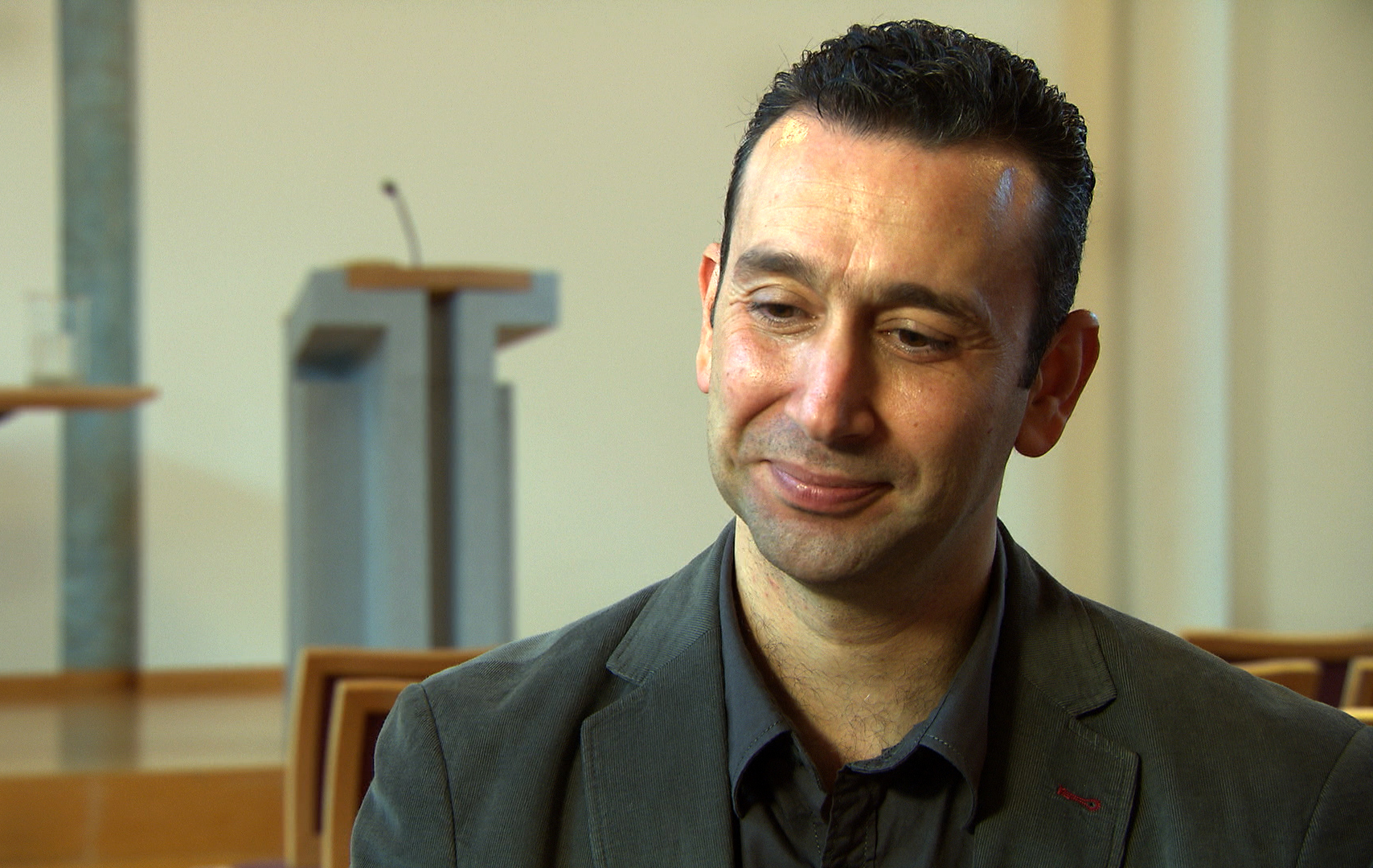 Shammas asked God to give her a clear sign, if she was to pursue this dream: "Give me one Muslim in my living room who wants to learn about Jesus."
Two days later, Shammas received a phone call from a Christian friend who said, "I have an Arabic friend and I want to tell her about Jesus, but I don't speak Arabic." Shammas and Ziadeh immediately started a weekly Bible study in their living room.
Within a year, the Bible-study-and-dinner group had grown too large for the apartment. Shammas asked to move it to the United Methodist Church in Aarau. "You are the roots," she told church leaders. "We want to be part of this tree."
Bishop Heinrich Bolleter served as episcopal leader of The United Methodist Church of Central and Southern Europe from 1989 to 2006. Today he is retired, lives in Aarau, and supports the Arabic-speaking congregation through volunteering, interpretation and sharing the story of the church.
"In my ministry I was always caring for the minorities in the church and in the society," he said. "Being retired, I wanted to look closer into the local churches in Switzerland if and how they are open for asylum-seekers and for the refugees which search their way to Europe."
Bolleter saw an opportunity in the Arabic-speaking fellowship in Aarau. He decided to help build relationships between the migrants and the German-speaking congregation.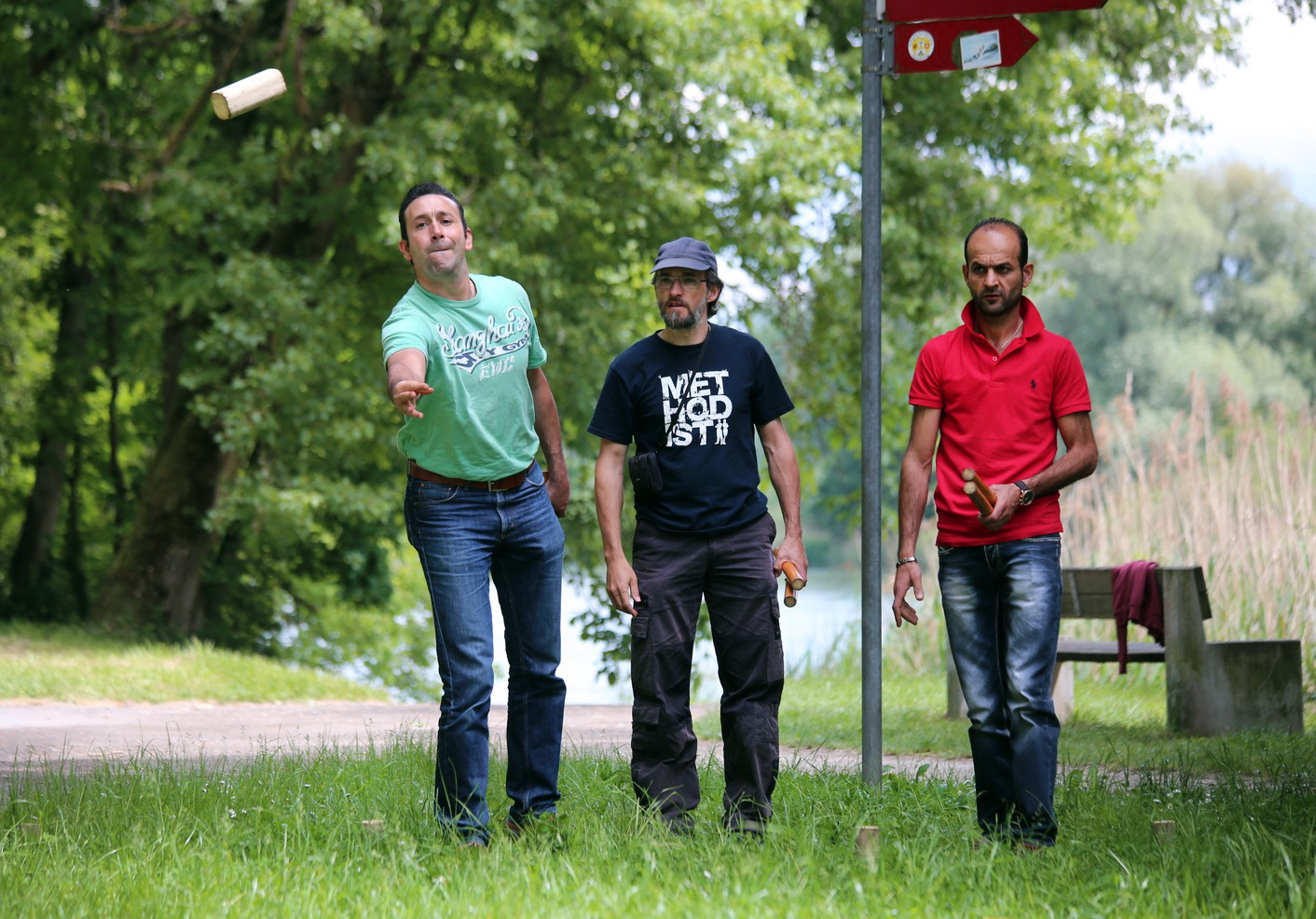 "I realized that the people's hearts were open for the strangers, but the communication was limited by the language gap," he said. "I myself started to learn Arabic and developed a web page in German and Arabic for the exchange of information."
Bolleter also supported Arabic-speaking students in learning the German language. "One of those students was Anna Shammas," he said.
The Arabic-speaking group grew into a congregation that worships and shares a meal on Sunday, following the Swiss worship, which is now about 120 attending weekly. The two congregations occasionally join for bilingual worship, Shammas said.
The two congregations also share in a ministry that welcomes new migrants into the church. Marhaba (which means "hello" in Arabic) was created to "overcome the fear that separates Swiss from migrants," Shammas says. On Wednesday afternoon, about 10 to 40 varying people meet to share coffee, cake, children's activities, German language instruction, and a devotion. Bolleter is one of the church team members who help provide the weekly gathering.
Shammas is also proud of an Arabic-speaking Sunday school class for about 20 children and a Saturday-night gathering for about 12 young people from ages 17 to 26.
"They come from war and are very young and have lost their friends. They cannot find themselves in the Swiss group," she says. "They need each other."
Shammas and her co-pastor understand well the struggles of migrants. The couple applied for asylum when they left Syria, but eight years after they had established a life in Aarau, they were scheduled for deportation.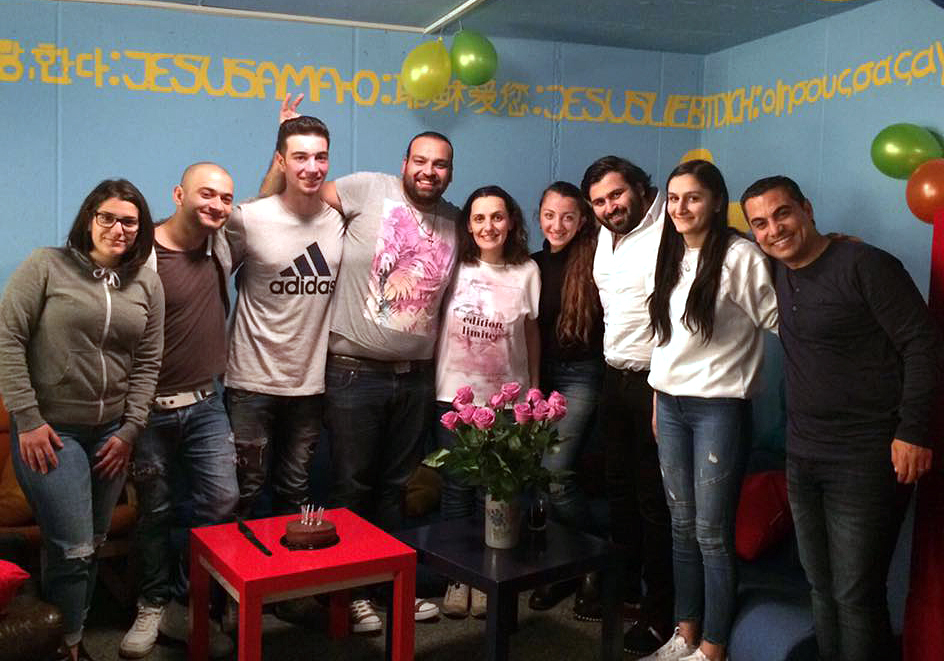 The Aarau congregation stood behind them, organizing an all-night prayer vigil and a letter campaign to the Swiss government to allow the family, which includes three children, to stay. Shammas considers being allowed to stay a miracle. She later learned 150 letters were written on their behalf.
The church also stood behind Shammas and Ziadeh, "financially and practically," by providing education and employment, Bolleter says. A United Methodist Commission on Religion and Race grant enabled the couple to complete seminary training at Aarau Institute of Evangelical Theology in 2017.
Through the Aarau church, the couple now shares a part-time salary for their pastoral roles. Shammas also receives a part-time salary as a coach for the "Abbar Project," a pilot program in evangelism and relationship-building at the Aarau church.
According to Bolleter, the future of the Arabic-speaking congregation in Aarau will depend on their readiness to work among new refugees from Afghanistan and Iran. "These refugees are all very young, and they speak Farsi and not Arabic," he said.
In his view, every ethnicity, language group, and congregation must see beyond their own field of mission, realizing that "new minorities are among us."
"The future is intercultural," Bolleter said. "A Christian fellowship always has to be open for the others."
Spence is the editor of "The Call," the Holston Conference newspaper. News media contact: Vicki Brown at (615) 742-5470 or [email protected]. To read more United Methodist news, subscribe to the free Daily or Weekly Digests.
---
Like what you're reading? Support the ministry of UM News! Your support ensures the latest denominational news, dynamic stories and informative articles will continue to connect our global community. Make a tax-deductible donation at ResourceUMC.org/GiveUMCom.