Some men hit middle age and buy a red sports car. The Rev. Thomas Frank took up historic preservation.
This was the early 2000s, and Frank was an ordained United Methodist elder with a Ph.D. and a faculty position at Emory University's Candler School of Theology in Atlanta.
But nights found him at nearby Georgia State University, getting a master's degree in the field known there as heritage preservation.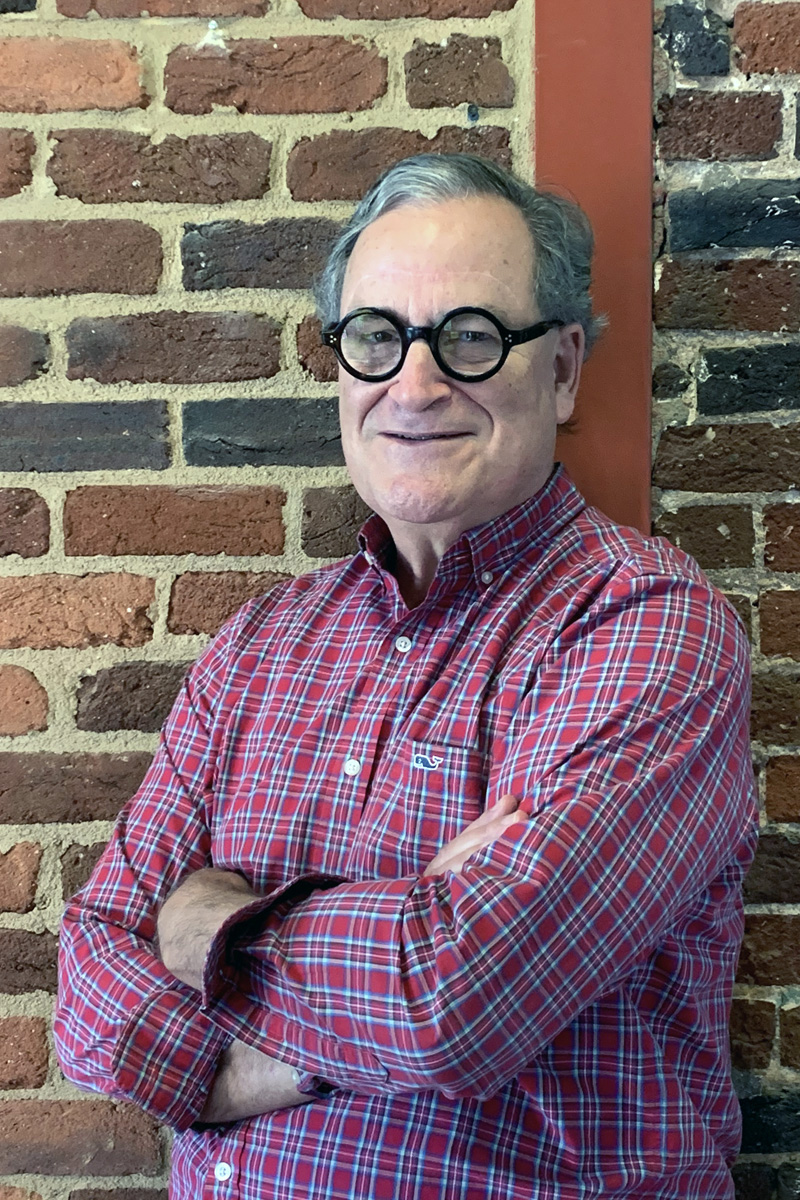 The Rev. Thomas Frank is known to many United Methodist pastors for his book "Polity, Practice, and the Mission of The United Methodist Church." He's also a historic preservationist, and his latest book is "Historic Houses of Worship in Peril." Photo courtesy Thomas Frank.
"My faculty colleagues thought I was crazy, going back to school," he said. "But I loved it."
Frank is familiar to thousands of United Methodist clergy as the author of "Polity, Practice, and the Mission of The United Methodist Church," a standard text for decades in the denomination's seminaries.
But since getting his Georgia State degree in 2006, he has balanced academic work with deep involvement in historic preservation, especially churches and synagogues.
Now, he is out with a book called "Historic Houses of Worship in Peril," a self-described manifesto. It's just 151 pages.
"A good manifesto is short," Frank said, laughing.
Manifestos must also be persuasive. Frank's book is, according to A. Robert Jaeger, president of Philadelphia-based Partners for Sacred Places, a preservation nonprofit.
"Dr. Thomas Frank brings great authority and thoughtfulness to his examination of America's older churches, the transitions they are experiencing today and the great loss our communities suffer when they close or are demolished," Jaeger said by email.
Frank, 72, is the son of Methodist Bishop Eugene Maxwell Frank (1907-2009), a force for racial reconciliation and one of the founders of Saint Paul School of Theology.
Bishop Frank often brought the family along while visiting churches in his Missouri episcopal area. Most any boy would consider it torture to wait on parents while they shook parishioners' hands after a worship service.
Not Tom Frank.
"I would often just go wander the building," he said, noting his fascination with everything from boiler rooms to kitchens to architectural details in sanctuaries.
Frank went on to study at Harvard as an undergraduate and to earn a Ph.D. in American religious history at Emory. He spent almost a decade serving local churches, then taught for 23 years at Candler.
Since 2010, he has worked at Wake Forest University, in Winston-Salem, North Carolina. He's a past chair of the history department and currently serves as associate dean for continuing studies.
Within Methodism, Frank is known for his book "The Soul of the Congregation" and especially for his polity text, which came out in 1997 and remains in print, including in Korean and Spanish language editions.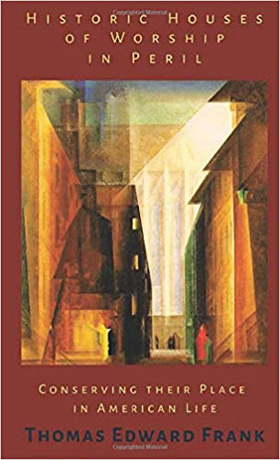 "Historic Houses of Worship in Peril," by the Rev. Thomas Frank, offers case studies of endangered church and synagogue buildings, as well as scenarios for helping such structures avoid demolition. Book cover image courtesy Thomas Frank.
"Tom's book arrived as a breath of fresh air," said the Rev. William Lawrence, former dean of Perkins School of Theology. "He knew the polity of the church as well as anybody. But he put it into the context of Wesleyan theology and Methodist mission better than anybody."
Frank's continuing interest in what he calls the "built landscape" led him to the Georgia State program, and to involvement with Partners for Sacred Places. He served about five years as its board chair.
In 2006, Frank and his wife, the Rev. Gail R. O'Day — a New Testament scholar who served as dean of the Wake Forest School of Divinity — made a trip to North Adams, Massachusetts. It's called the "City of Steeples" for its historic church buildings.
O'Day nudged Frank during that visit to begin the research that would result in "Historic Houses of Worship in Peril." Frank dedicated the book to his wife, who died in 2018.
The book presents two cases studies. One is of North Adams, where the former First United Methodist Church is now the Berkshire Art Museum. The other is of the Holy Corners area of St. Louis, home to buildings that once housed a flourishing synagogue and thriving churches, including St. John's United Methodist, now an auction gallery.
Frank lays out the complex historical and cultural forces that gave rise to the congregations, then documents the changes that brought about their numerical decline and inability to sustain their beautiful sanctuaries.
Across the U.S., as well as in the United Kingdom and other places, many historic places of worship in cities and rural settings are at risk for lack of congregations able to sustain them.
Quite a few are United Methodist buildings.
"When I came into the ministry, I think we were pretty close to 40,000 local churches," Frank said. "That's a lot of church buildings scattered all over the country. Because of the sheer number of buildings, you're going to have more of an issue in a denomination like ours."
Frank is aware of the argument that churches spend too much on buildings, and that old buildings with high maintenance costs can be a particular a drain on resources for mission.
But he counters that preserving buildings is often more environmentally responsible — "greener" — than knocking them down, hauling the wreckage to a landfill and building back. Demolition of a church or synagogue can leave a physical and spiritual hole in a community, robbing it of beauty, history and civic meeting space.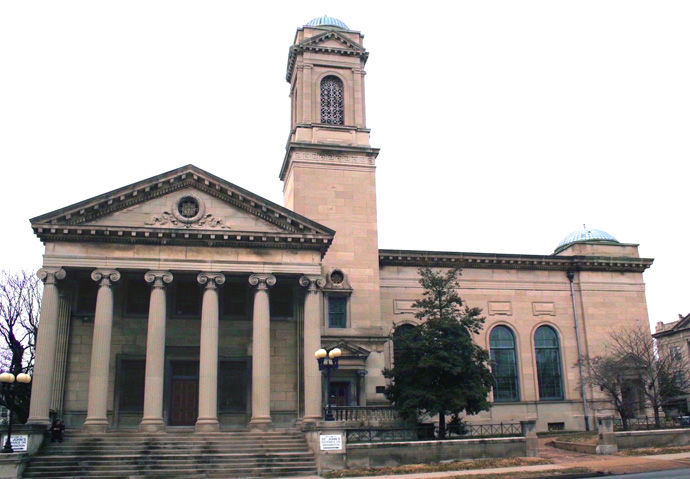 "Above all I write to advocate and open a way toward a new imagination for the public role of these significant places," he says early in the book.
Frank points to congregations that have kept going in their buildings by renting space to nonprofits and other worshipping groups. Where a congregation can't continue, he favors selling the building to another congregation or allowing it to become a museum, performing arts center or some other public venue.
Selling the building for private use is less good. When demolition is inevitable, Frank urges saving the façade and other architectural elements for reuse in other structures.
Subscribe to our
e-newsletter
Like what you're reading and want to see more? Sign up for our free daily and weekly digests of important news and events in the life of The United Methodist Church.
While the wrecking ball continues to swing, Frank is heartened by historic church and synagogue conservation efforts completed or underway. He also points to the Lilly Foundation's multimillion-dollar support through a collaboration with Partners for Sacred Places and the National Trust for Historic Preservation.
"It took a lot to get that together," said Frank, who had a role in uniting the groups. "But we're rocking and rolling now."
At Wake Forest, Frank is glad to have his office in a converted factory, the original wing of which was built by Moravians in 1836.
When on the road, he's always on the lookout for other old buildings.
And when he finds a good one, he looks at it hard.
"It's because of the stories that are written into the building. You really have to pay attention to learn them."
Hodges is a Dallas-based writer for United Methodist News. Contact him at 615-742-5470 or [email protected]. To read more United Methodist news, subscribe to the free Daily or Weekly Digests.
---
Like what you're reading? Support the ministry of UM News! Your support ensures the latest denominational news, dynamic stories and informative articles will continue to connect our global community. Make a tax-deductible donation at ResourceUMC.org/GiveUMCom.