"Chuck Knows Church" began as a six-episode video series to help United Methodists know more about their church, but has since morphed into a 90-plus episode series seen by more than 50,000 people around the world.
Now United Methodist Discipleship Ministries has expanded the program to include "The Committee," which debuted this month. In it, the fictitious Park Grove Community Church has lost its way, lost its pastor and will close its doors ... unless, despite itself, it can find a new way of doing church with the help of Chuck.
Josh Childs, the actor who brings Chuck to life, brings a lot of his own personality to the character. He answered questions about the show and his own Christian walk.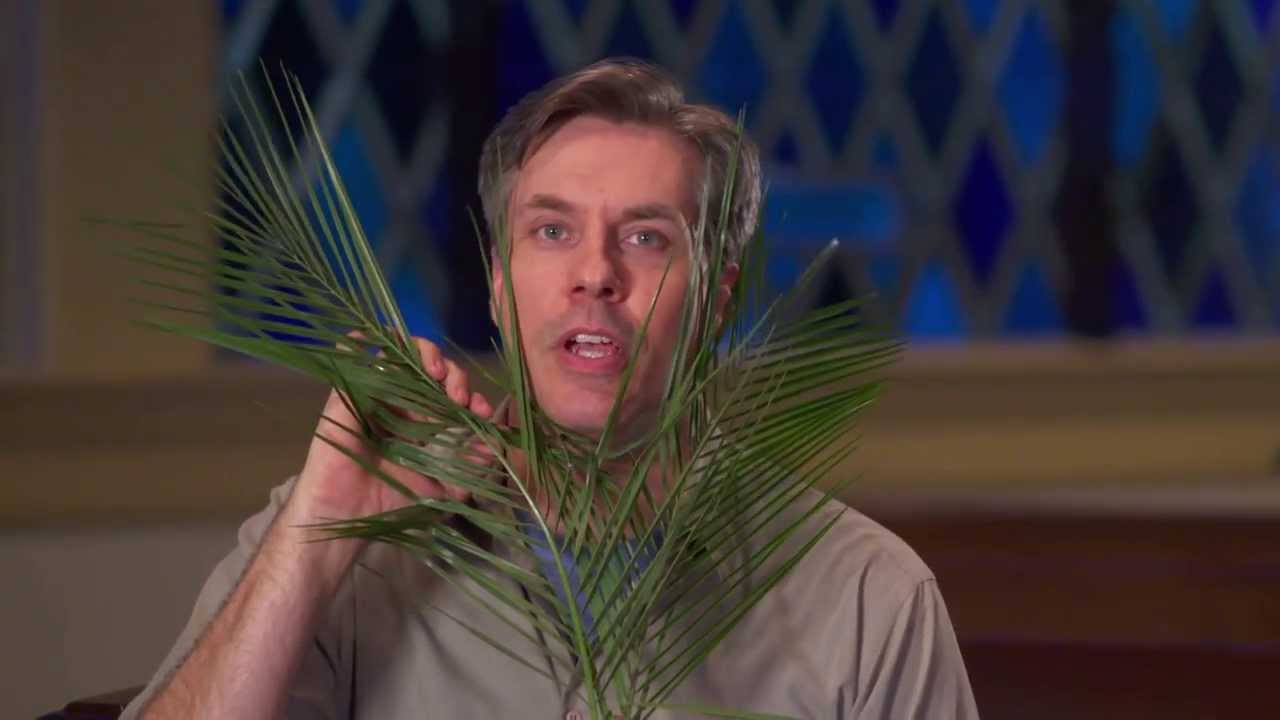 Chuck has a lot of personality. As an actor, how did you discover the character and make him so likeable?
Nobody likes a "know-it-all," right? I think one of the greatest aspects of Chuck's personality is that he doesn't come off as an expert so as much as someone who is just letting you in on a piece of information that he has just discovered himself.
We try to think of the best version of a person you would want to teach you. Imagine sensitive, fun, humble, human, and go from there. As a result, Chuck is mixture of the best versions of the writers, the director, the crew and even me.
I must confess that I have been referred to as the human version of a Labrador retriever: loyal, likable, and I don't shed.
Do you have to do a lot of research into making Chuck such a wealth of knowledge about how things work and what things mean in The United Methodist Church?
There is a ton of research that goes into these episodes. And while any of the crew members (myself included) may be called upon to help in this regard, I have to give credit to the writers. They carry the initial and heaviest burden of research. That being said, for the "Church Pot Luck" episode, I did years of research on eating good food. And in true investigatory manner, my research on that subject may never be done.
Having a character like Chuck entertain people via video is a way to educate viewers about United Methodist church practices. Why do you think it's important to have informed church members?
I played Little League soccer one summer when I was a kid. I had never played before, and I didn't know the rules or the positions. All I knew was, if I could kick the ball, I should try, and I should try to get it into the other team's goal.
When we practiced, my teammates all seemed to know the specifics of the game. The coach never explained this to me. But I was a kid, so I faked it. I crossed my fingers and hoped no one would kick the ball to me. Because I didn't want anyone to know I didn't understand it, I never asked how to actually play the game. As a result, I didn't have much fun, but more importantly, I was never confident on the soccer field.
If you aren't familiar with your world (your church), you're not confident of your place in the world (the church).
This season of "Chuck Knows Church" has you on a church committee deliberating about whether a church needs to close its doors. With 4,000 churches in the U.S. dealing with that issue each year, what do you hope to inspire people on a committee such as this to think about?
This series is designed to spark conversation. It's about questions. It's about being bold enough to ask hard questions, open enough to hear questions that challenge you, learning to look at questions from a different prospective, so that you learn entirely new questions to ask. In some instances, asking the question is even more important than getting the answer, because, by asking, you're opening yourself up to the possibility of having your mind changed.
You're a professing Christian. Can you talk briefly about your walk with Christ?
Briefly? He's everything. How's that for brief?
My very existence is dependent on his love and forgiveness. Everything good about me, and around me is because of him. Every amazing opportunity is because of him. If I don't get something right the first time, if I miss the mark on something important, he gives me another chance to become what he would have me become.
Finally, one last question. Is it true that in certain circles you're called "the Christian George Clooney?"
Well, I did assemble an 11-member team to break into casino vault, but we didn't keep the money. We donated it to charity. So yes, I'll own it.
House is a freelance writer based in Nashville, Tenn.
News media contact: Heather Hahn, Nashville, Tenn., (615) 742-5470 or [email protected].
---
Like what you're reading? Support the ministry of UM News! Your support ensures the latest denominational news, dynamic stories and informative articles will continue to connect our global community. Make a tax-deductible donation at ResourceUMC.org/GiveUMCom.