Last February, I completed 30 years of active duty with the United States Navy. My career started when I was about to be drafted during the Vietnam War after I graduated from college. I enlisted in the Navy and became an electrician on destroyers. I was a newlywed. After two years of active duty following boot camp and electrical school, I was honorably discharged. It was a happy day for me. I had found the life of an enlisted sailor at the end of the Vietnam War stressful and difficult.
In the early 1980s, when I was pastor of one of the fastest-growing churches in my annual conference, in the middle of an extensive building program, I heard God's call to go back into the Navy as a chaplain. I argued with God. We had just had our third child, and I did not want to leave my growing family again. God assured me — and confirmed through my wife, bishop and district superintendent - that God had created me for this assignment and I was to do it.
I was commissioned as a Navy chaplain in 1983. My family grew to five children, including two adopted from Japan and China. We experienced 21 moves on three continents. I was deployed to a combat zone twice on nuclear aircraft carriers. We took our large family to live in both Asia and Europe.
I have been married to Gail, an amazing woman, for 41 dynamic years. She was the perfect choice for a Navy wife. Many times while I was deployed to the North Arabian Sea during Desert Storm, Gail hitched up a 24-foot travel trailer and took four of our children camping. When I returned and asked her to help me hook the trailer up again, she said she forgot how to do it!
Throughout my years of military service, The United Methodist Church received me, both positively and negatively. By far, the majority was positive. Usually those who were negative were the clergy. A clergy colleague, for example, told me I was going to hell because I was a military chaplain. However, many laity, especially veterans, said how much they appreciated my service to God and country.
Military members have shared that when they showed up in uniform at a United Methodist church, they were told they would not be welcome if they came again in uniform. When the Navy selected me to do a doctorate in homiletics, liturgy and church music, one seminary in my jurisdiction said I was not welcome because I was a military chaplain. However, some of the positive interaction from United Methodist clergy came when their sons and daughters joined the military and they needed assistance. I was more than glad to give it.
Congregations play important role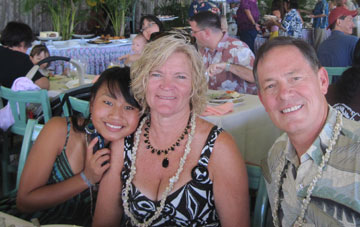 The military lifestyle is difficult. Everyone moves every two to three years. On top of the moves, the military member often deploys away from the family for months at a time. My two nuclear aircraft carriers were always at sea. I did three-year tours on each one. These constant moves and absences in dangerous locations work a heavy toll on military families. There is a high incidence of divorce because of it. Military children often act out in adolescence.
United Methodist churches can play a big role in alleviating the stressful lifestyle of military families. I have attended terrific, supportive United Methodist churches all over the United States. They encouraged me to preach in uniform, teach Bible studies and speak at various events. They supported my wife when I was away. These special loving, giving congregations were proud of our service to God and country and more than willing to help us. The first thing I did when we arrived in a new community was to contact the United Methodist pastor and ask for help with locating housing, doctors, schools and so forth. Most were willing to give it.
On Jan. 20, United Methodists will celebrate America's Sunday Supper, and honoring veterans is this year's focus. Inspired by the legacy of the Rev. Martin Luther King Jr., America's Sunday Supper invites people from diverse backgrounds to come together to share a meal, discuss issues that affect their community and highlight the power each one of us has to make a difference.
It's a perfect time to reach out to military families, especially those new in town. Encourage active and retired military to wear their uniforms on Jan. 20 and for Veterans Day, Memorial Day and other special events. Get to know military families. Invite them to tell their stories. You will have them with you just two to three years, so don't waste time. Many members of our wonderful military are United Methodist in background, and they would love to get involved in a local church in the community. They have terrific skills and are well read and traveled. They also make great future missionaries in their next assignments, taking with them what they learn from you.
Thank you for thinking of and praying for our military and their families, seeking ways to lessen their stress and helping them as they help us stay free and secure.
To learn ways The United Methodist Church is in ministry with those who serve, visit www.umc.org/military.
*Capt. Waite, now retired from the Chaplain Corps, United States Navy, is pastor of Cornerstone United Methodist Church, Covington, Wash.
News media contact: Barbara Dunlap-Berg, Nashville, Tenn., (615) 742-5470 or [email protected].
---
Like what you're reading? Support the ministry of UM News! Your support ensures the latest denominational news, dynamic stories and informative articles will continue to connect our global community. Make a tax-deductible donation at ResourceUMC.org/GiveUMCom.