On a hot and humid summer day, Leona Cousins is out sweeping her driveway.
"I got to keep my home tidy," she says. She laughs as she points to a sparsely furnished shed behind her Hurricane Katrina-wrecked house. She has been living in the shed during the day and spending nights with a niece since Katrina hit Slidell Aug. 29, 2005.
Dale Kimball, director of the United Methodist Slidell Recovery Station, says that Cousins, 95, and people like her, are the reason he does what he does. And what he does is spend six days a week driving a truck from one end of town to the other, 12 or more hours a day, helping the poorest in his hometown rebuild their lives.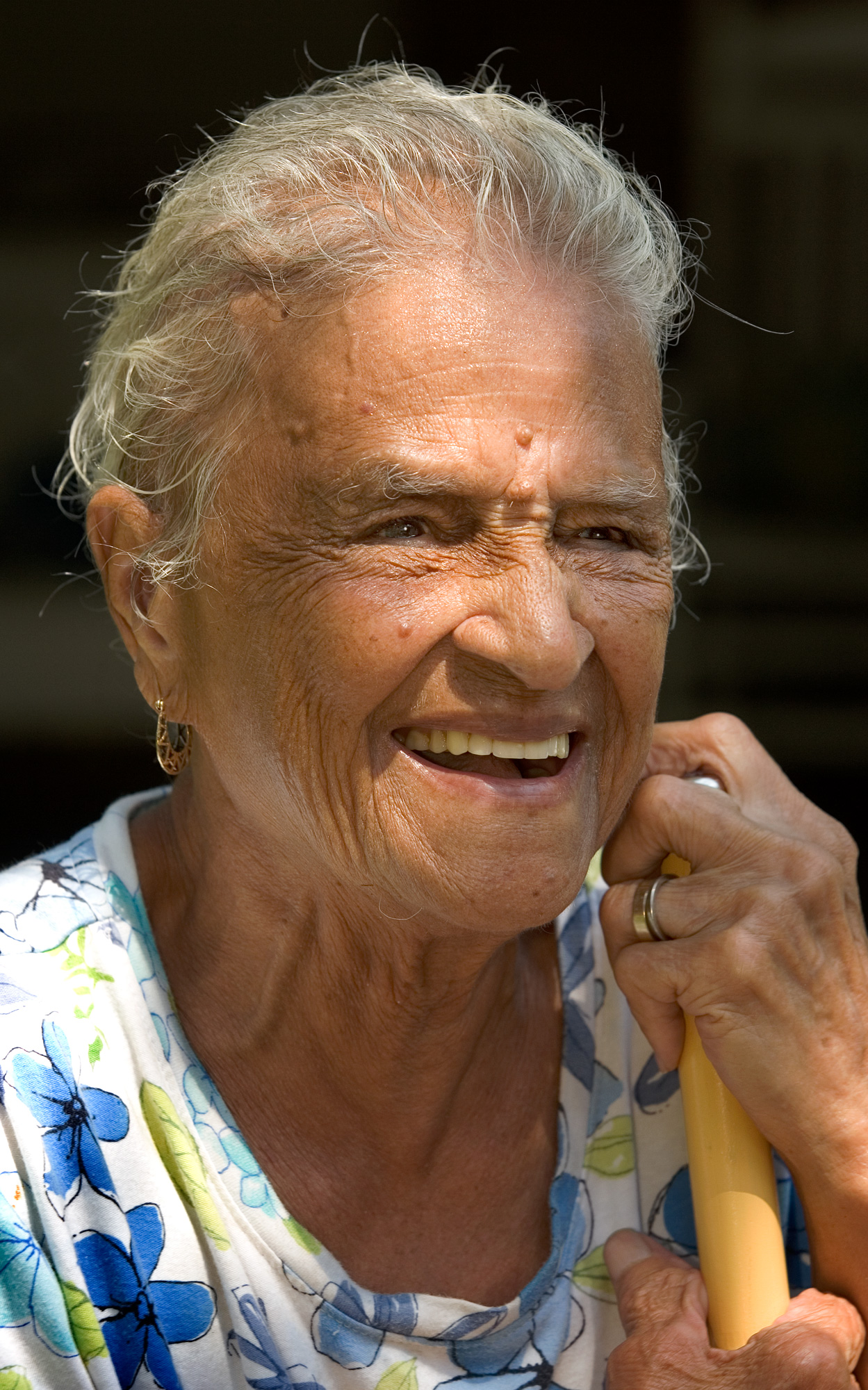 Restoring lives
A year after the storm sent a tidal wave over Slidell, Kimball and his crew of contractors and volunteers have been helping people like Cousins who have no insurance and no other way to rebuild their lives.
"That's what we are doing — we are restoring lives," he says.
A retired Navy man, Kimball closed his construction business when Bishop William Hutchinson asked him to take over at the recovery station based in his local church, Aldersgate United Methodist Church. Three contractors that worked with him have also joined the team.
Kimball says he has been told 95 percent of the reconstruction in his hometown has been done by faith-based organizations.
The United Methodist Committee on Relief pays administrative costs for the Slidell center as well as the six other centers in the state. The relief agency also provides money to buy building materials for homes.
The great thing about UMCOR is that its money is available for everyone in need, Kimball says. To date, the center has served 3,191 clients and has 261 open cases waiting for some stage of reconstruction. More than 3,000 volunteers from 25 states and three countries have contributed 159,266 hours and provided $2.7 million in free labor.
The key to the rebuilding is the volunteers and donations to UMCOR, Kimball says.
"We really need 50 to 60 volunteers a week," says Ken Ward, one of the contractors working with the center. "This week we had 17."
Helping the helpless
Cousins came to the center's attention when a passing sheriff's officer found her crying on the front steps of her house. She had nowhere to turn and didn't know she could get help to rebuild her home.
When Kimball saw Cousins, she got bumped to the front of the line. He says volunteer teams "love her."
"Once (volunteers) meet her, they want to do everything in their power to help her," he says. Cousins will be back in the home her father built for her in the 1950s by the end of August.
Other clients served by the center include sisters Eris Lajaunie and Jermaine Pastoret, who have lived side by side in Slidell all their lives.
Before the storm center came to their rescue, they were scammed out of more than $6,000 by someone who promised to replace their windows and doors, Lajaunie says.
"I am 82, and my sister is 90," she says. "My husband died two weeks after the storm because he couldn't cope."
She says she feels so "stupid" for trusting someone with that much money. Kimball assures her his help comes without a price tag. "If anyone else tells you it will cost you money, you call me," he says.
Kimball says there are many elderly people like Lajuanie's husband who have died because of the stress from the destruction of the storm. "They are the unknown victims," he says.
A few blocks away, young people are swarming over the home of Regina Batiste. Her home was knocked off its piers and was sitting on its side. The Federal Emergency Management Agency and the city told her the home was unsalvageable.
Fortunately no one told that to volunteers from Project Noah, a group started by First United Methodist Church in Baton Rouge. They jacked up the house and put it on a new foundation.
About 1,000 students from 24 states signed up for Project Noah (New Orleans Area Hope). They worked in Louisiana for eight weeks.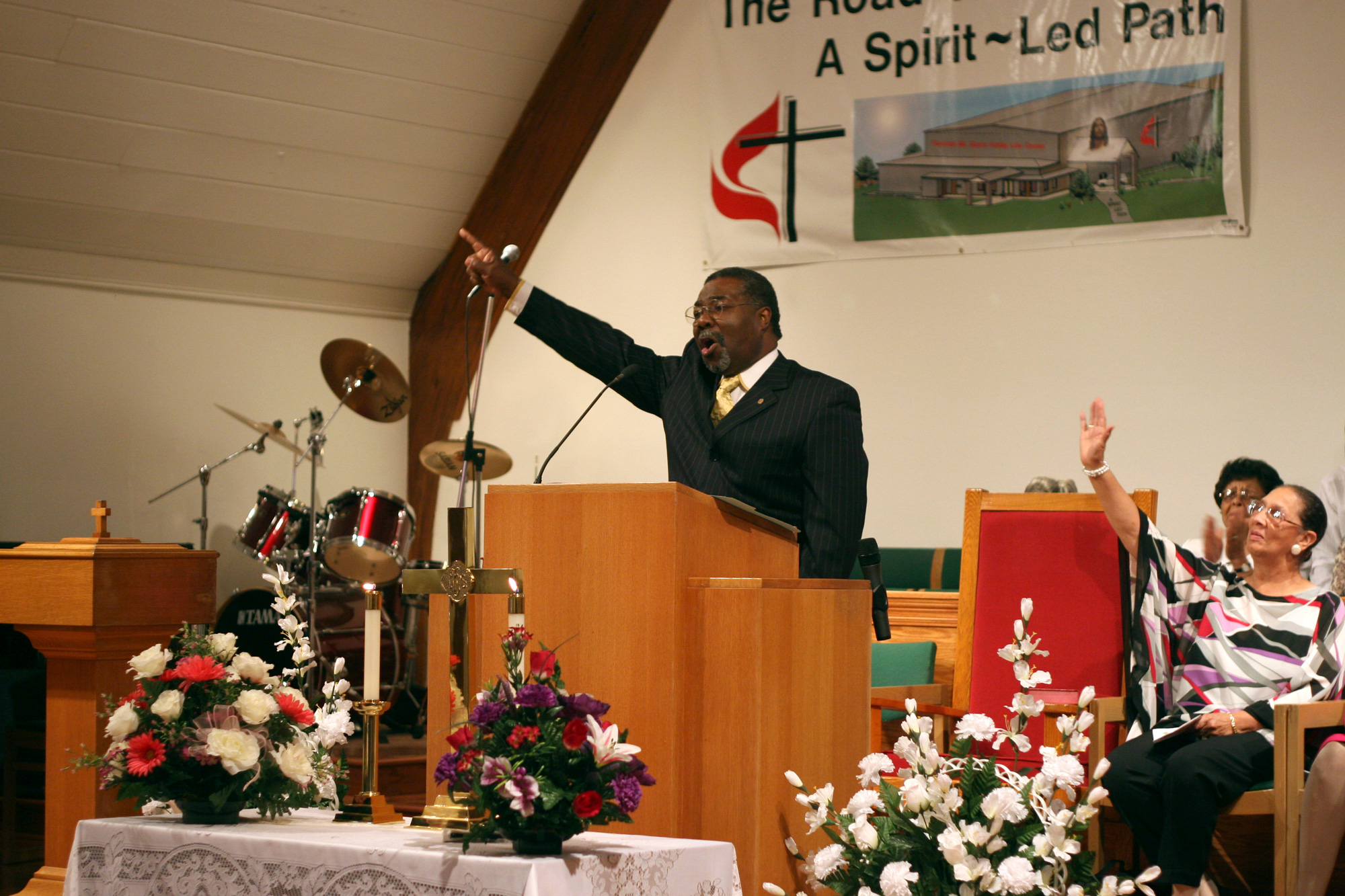 Church, parsonage restored
The Rev. Ernest Scott, pastor of Hartzell Mt. Zion United Methodist Church, has experienced firsthand the power of the United Methodist connection.
"If I had a word to say to the general church, it would be that our connectionism is alive and well," he says. Hartzell Mt. Zion and the parsonage were just a few of the many structures destroyed by the storm.
The church never stopped holding services, first in the parking lot, then in a partially completed building and now in a beautiful sanctuary.
"Without the help of UMCOR, we would not be in the position where we are now with the church and the parsonage," he says.
He echoes Kimball and Ward's praise of volunteer teams.
"I watch those young kids roll up their sleeves and unload bundles of shingles and I know they mean to make a difference," Scott says.
"Some of the greatest groups we have had have been young high school and college kids. They have the most productive and willing spirits," Kimball says.
Scott has advice for the young people. "I tell them, 'Don't forget this. Ten or 20 years from now, you can tell people you helped restore Slidell and the church.'
"I tell them to put it in their journals and on their resumes. Anyone worth their salt will look at that on a resume and know this is somebody who had done something in their lives."
Kimball and Scott feel good about the future of the church and the country after a year of watching young people come into Slidell and work.
"A lot of people question the future of the church," Kimball says. "I say just come and watch these young kids and you will know the future of the church is in great hands."
*Gilbert is a United Methodist News Service news writer based in Nashville, Tenn.
News media contact: Kathy L. Gilbert, Nashville, Tenn., (615) 742-5470 or [email protected].
---
Like what you're reading? Support the ministry of UM News! Your support ensures the latest denominational news, dynamic stories and informative articles will continue to connect our global community. Make a tax-deductible donation at ResourceUMC.org/GiveUMCom.