United Methodist advocates for immigration reform are watching the U.S. Senate closely as it starts amending the immigration reform bill introduced April 16. They hope to ensure family reunification and humane treatment of the undocumented are high on the priority list.
The bill, S.744: Border Security, Economic Opportunity, and Immigration Modernization Act, is scheduled for consideration by the Senate Committee on the Judiciary May 9.
Los Angeles Area Bishop Minerva G. Carcaño, Iowa Area Bishop Julius Trimble, Carol Barton of United Methodist Women, and Bill Mefford, director with the United Methodist Board of Church and Society, with input from many church agencies and organizations, have written a statement outlining how the bill fits — or does not fit — with United Methodist beliefs.
The statement has been signed by 120 United Methodist bishops, national and international agencies, state and conference groups, Mefford said. It is scheduled to be sent to senators May 6.
"United Methodists have long advocated for just and humane immigration reform that includes a pathway to full citizenship with minimal obstacles so that the pathway can be open to all undocumented immigrants and so that the pathway can be effective, orderly and humane," according to the statement.
"My greatest concern as the Senate begins the hard legislative work of dealing with comprehensive immigration reform is that we will all forget that it is about human beings, about families ... children, young people, men and women who are beloved of God," Carcaño said.
"I am hopeful that the analysis of the Senate bill that we have provided the church and Congress will help us give a clear witness. We should never cease living out our biblical faith commitment that calls us to welcome and love the immigrant among us."
United Methodists are organizing neighbor-to-neighbor meetings in their churches and communities throughout May to focus on immigration reform and to urge people to call their legislators who are on the Senate Judiciary Committee to support amendments outlined in the statement.
"I'm proud to say United Methodist churches have led in many ways. Over the past four years, United Methodists have engaged in over a thousand public witness events," Mefford said. "Just this year, United Methodists engaged in over 275 family unity prayer vigils ... to highlight the importance of family."
Longtime work in U.S. debate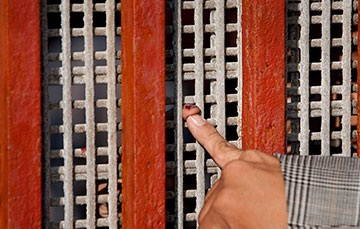 Carcaño was among a small group of faith leaders invited by President Barack Obama to a private meeting at the White House March 8 to discuss immigration reform.
Free legal clinics operated by United Methodist-related Justice for Our Neighbors handled more than 4,800 cases for low-income immigrations in 2012.
The statement from United Methodist leaders reflects the needs that volunteer and staff attorneys see first-hand, said Rob Rutland-Brown, executive director of National Justice for Our Neighbors.
"Our staff attorneys, along with the hundreds of volunteers at United Methodist churches and elsewhere that assist them, see every day some of the failings of our current system. In particular, we understand the burden that family separation can have on children, parents, and communities.
"We see how undocumented immigrants - many of whom live with family here that are documented — live in fear of calling police for help, of leaving their house, of talking to others. They are relegated to a way of life that keeps communities from thriving," Rutland-Brown said.
Members of Black Methodists for Church Renewal — the official caucus that advocates for black United Methodists — support the United Methodist statement, said the Rev. Cedrick Bridgeforth, chair of the organization's board of directors. He noted that historically the caucus has spoken out against racism and injustice.
"The reality of immigration reform is critical to the advancement of our witness as black people, as Christians and as United Methodists," he said. "This is our time to stand on the right side of history for the sake of a future filled with hope and vitality for the church and those who may not yet know of the church."
What United Methodists seek
United Methodist leaders are urging Congress to amend and improve S.744.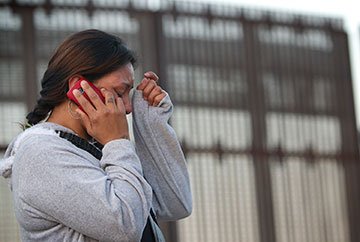 Parts of the bill endorsed by leaders include:
Allowing individuals who qualify for a pathway to citizenship to include their spouses and children under 21 years of age
Allowing those with temporary protective status, deferred enforced departure or other legal status for more than 10 years to apply for legal permanent status and apply for citizenship after three years
Allowing DREAM Act-eligible students and agricultural workers to apply for legal status after five years and then apply for citizenship. The DREAM Act, or Development, Relief and Education for Alien Minors Act, would give undocumented students a chance to earn legal status.
"We believe this 'shortened process' should be the model for all individuals who qualify for a pathway to citizenship," the statement said.
Some of the provisions opposed by the United Methodist leaders include eliminating the siblings' category, placing a cap on children over the age of 30 and excluding the members of same-sex families.
They also oppose making the pathway to citizenship contingent on border and interior enforcement triggers that mandate the entire visa backlog be cleared and that militarization be increased on the southern U.S. border.
"Justice for Our Neighbors applauds efforts outlined in the bill to reduce the backlog for families seeking to unite here, as well as the core provision that would allow undocumented immigrants to attain a pathway toward citizenship," said Rutland-Brown. "However, we are wary that such a long wait for immigrants in the 'Registered Provisional Status' will make yet another underclass of immigrants who are not eligible for many of the benefits enjoyed by lawful permanent residents.In addition, we feel that making such a pathway contingent on certain border security standards may unnecessarily delay a process that will already be extremely long."
The United Methodist statement is good for the nation and the church, said the Rev. Jim Perdue, serving in the Desert Southwest Annual (regional) Conference and with the United Methodist Board of Global Ministries as a missionary for immigration and border issues.
"We are currently so mired in oppositional electoral politics that we can't see the bigger picture. Global labor is shifting from a buyer's to aseller's market," he said. "If the U.S. doesn't begin to prepare for a different future as a nation, our love-hate past recordwith migrant labor couldbe our undoing.
"Within two generations, our immigrant communities and their offspring will become the majority of our population," he added. "If our religious culture doesn't seize this opportunity to pursue aggressively an immigration policy change, we may not get another chance as a denomination in an economicallycompetitive nation."
Global migration is not just a U.S. issue, said Jorge Domingues, executive with the United Methodist Board of Global Ministries. Facing this challenge means working with partners in other countries to help change the reasons that people are migrating, and advocating for those being treated inhumanely because they are undocumented, he added.
"There are many children left behind when their parents are detained and deported, and Global Ministries is working with conferences and partners to provide a compassionate response which includes advocacy and direct action," he said.
Carcaño said if the bill is to attain just and humane immigration reform it must include:
A strong family reunification component for all immigrant families;
A pathway to citizenship for the 11 million immigrants who are already living, working and serving in the U.S.;
Just treatment of all workers including immigrant workers;
A fair process for the future flow of immigrants.
Mefford cautions that no one piece of legislation will be the cure-all and the process will be long.
"The opportunity to make an impact now is in the legislative process, and we certainly don't want to miss the opportunity," he said. "But we don't want to substitute the immediate opportunity for the long-term call that we have as followers of Jesus to welcome people to our congregations and communities."
*Gilbert is a multimedia reporter for the young adult content team at United Methodist Communications, Nashville, Tenn.
News media contact: Kathy L. Gilbert, Nashville, Tenn., (615) 742-5470 or [email protected].
---
Like what you're reading? Support the ministry of UM News! Your support ensures the latest denominational news, dynamic stories and informative articles will continue to connect our global community. Make a tax-deductible donation at ResourceUMC.org/GiveUMCom.