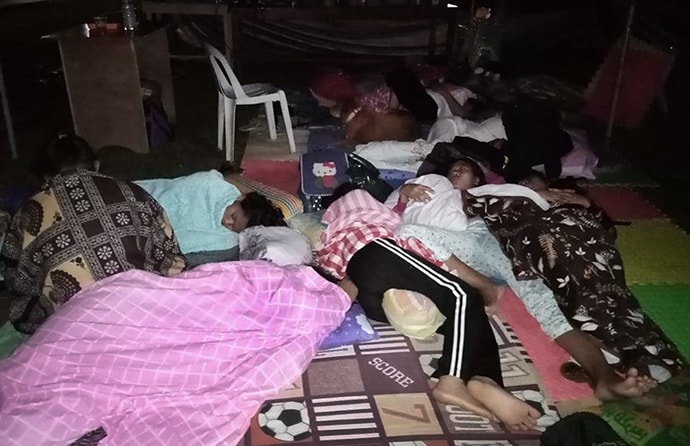 United Methodists are sharing refuge and comfort after three earthquakes shook the Philippines in less than a month, including a deadly tremor on Oct. 31.
A magnitude 6.3 earthquake struck parts of Mindanao on Oct. 16, killing at least six. Two weeks later, a second tremor, even stronger at magnitude 6.6, hit the area. A 6.5-magnitude earthquake followed on Oct. 31. The latter two quakes left 14 dead and a path of destruction.
Among the most severely hit areas were Magsaysay in Davao del Sur and Kidapawan City.
The Rev. Jennifer M. Panday, a United Methodist pastor, was among the thousands of Magsaysay residents who fled their homes and sought refuge at evacuation centers or under tents after the last earthquake.
More than 1,100 families from nine barangays (neighborhoods) had evacuated their homes as of Nov. 1, according to the Municipal Social Welfare and Development Office in Magsaysay.
Panday is pastor of Magsaysay United Methodist Church in Poblacion. She also serves as a tribal coordinator for the Southeast District of the East Mindanao Philippines Conference.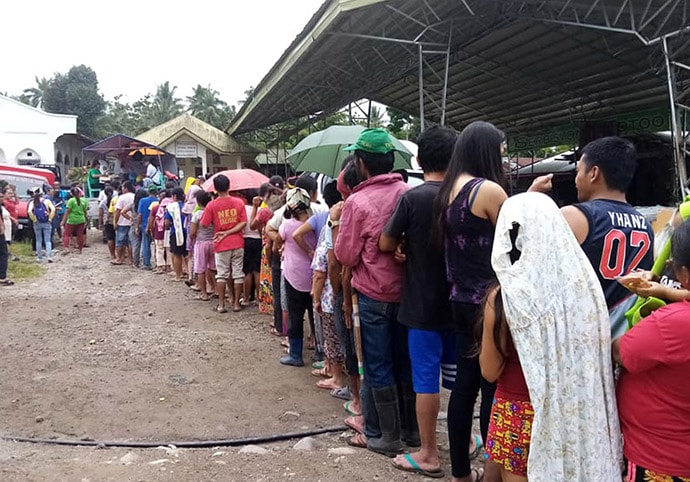 "With God's mercy, we are OK, despite the series of aftershocks," Panday said.
"Almost all of us have lost our homes due to severe damages. We temporarily stay in tents made of tarpaulin material, but others have no tarpaulin yet. Others would seek space from others as supplies from the government would not suffice."
Panday told UM News that families living in tents are frightened and in a fragile state.
"I pity the children, the elderly and the women who just gave birth. They survived the nights. They endured the cold weather brought by heavy rains.
"We are so frightened to go back to our homes. We are no longer safe there," she said.
Panday said tent material, food, medicine, water and mosquito nets are the most-needed items. She said the East Mindanao Conference has provided sacks of rice. Dr. Emil Caoagdan, a member of Makilala United Methodist Church, said via Facebook that United Methodists also distributed packs of relief goods to Makilala in the Cotabato province.
Bishop Rodolfo A. Juan of the Davao Area is currently at Lake Junaluska in North Carolina attending the Council of Bishops meetings.
Subscribe to our
e-newsletter
Like what you're reading and want to see more? Sign up for our free daily and weekly digests of important news and events in the life of The United Methodist Church.
"I am in pain thinking of the people in Mindanao devastated by the recent earthquakes. Receiving reports from my district superintendents and lay leaders has become more burdensome because I am away during these trying times."
He said relief operations have begun with some donations from other conferences and individual donors. "I am closely monitoring the disaster risk reduction activities," he said.
The bishop said that he has mobilized prayer warriors to lift in prayer those who lost their loved ones and properties.
"It is my prayer that UMCOR (the United Methodist Committee on Relief) will come to our rescue. God bless our people in the whole of Mindanao."
In Kidapawan City, a United Methodist school has provided shelter and counseling to those who have fled their homes and sought refuge after the quakes.
Framer Cristy Mella, president of the Southern Philippines Methodist College Inc., said that the school is a safe place during earthquakes, thanks to its low-height, quality structures and open spaces.
She said the school is blessed to have competent and trained personnel with presence of mind and students concerned for each other.
"(We) may be a small college but with a great mission, because it is our calling to serve our neighbors," Mella said. "Above all, we are constantly blessed to have God, our refuge and protector, in times of calamities such as this."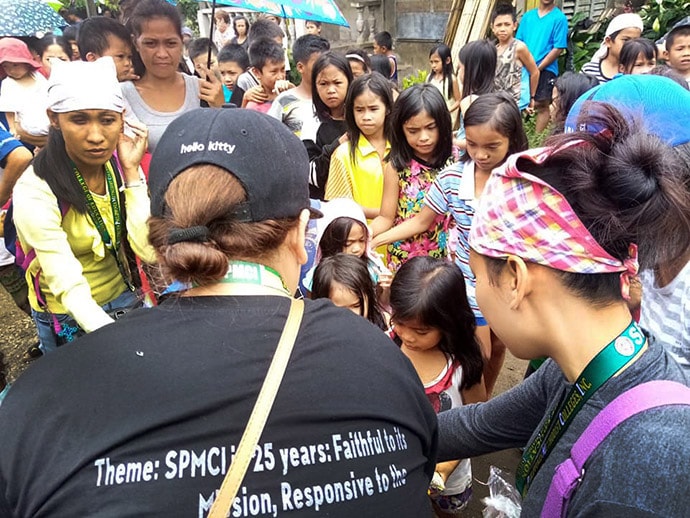 Mangiduyos is a communicator from the Philippines. News media contact: Vicki Brown, news editor, [email protected] or 615-742-5470. To read more United Methodist news, subscribe to the free Daily or Weekly Digests.