About 20 college-age interns in the United Methodist-funded Project Transformation program fled sniper fire that interrupted a Black Lives Matter rally in downtown Dallas on July 7.
Five police officers were killed and seven wounded in what was quickly dubbed the worst attack against law enforcement since 9/11. A suspect, identified Friday as an Army veteran who served in Afghanistan, was killed hours into the incident.
The Project Transformation interns have all been accounted for and are unhurt, said Alyson Richter, the Dallas director of Project Transformation, which includes tutoring in reading and other work with disadvantaged children in Dallas-area United Methodist churches during the summer.
'EMBOLDEN us to understand and act' 
Heartbreak. Prayer. Healing.
United Methodists are among many in the U.S. trying to figure out an effective response to violence and racism. Read full story 
Four of the Project Transformation members got separated from the larger group and witnessed some of the shootings. One young man ended up alone with a tragically clear view.
"He was stuck by himself in the parking garage, on an upper level, and was looking down at the shootings and saw it all," said Christian Watkins, a Project Transformation house (residence hall) pastor and a master of divinity student at Perkins School of Theology at Dallas' Southern Methodist University.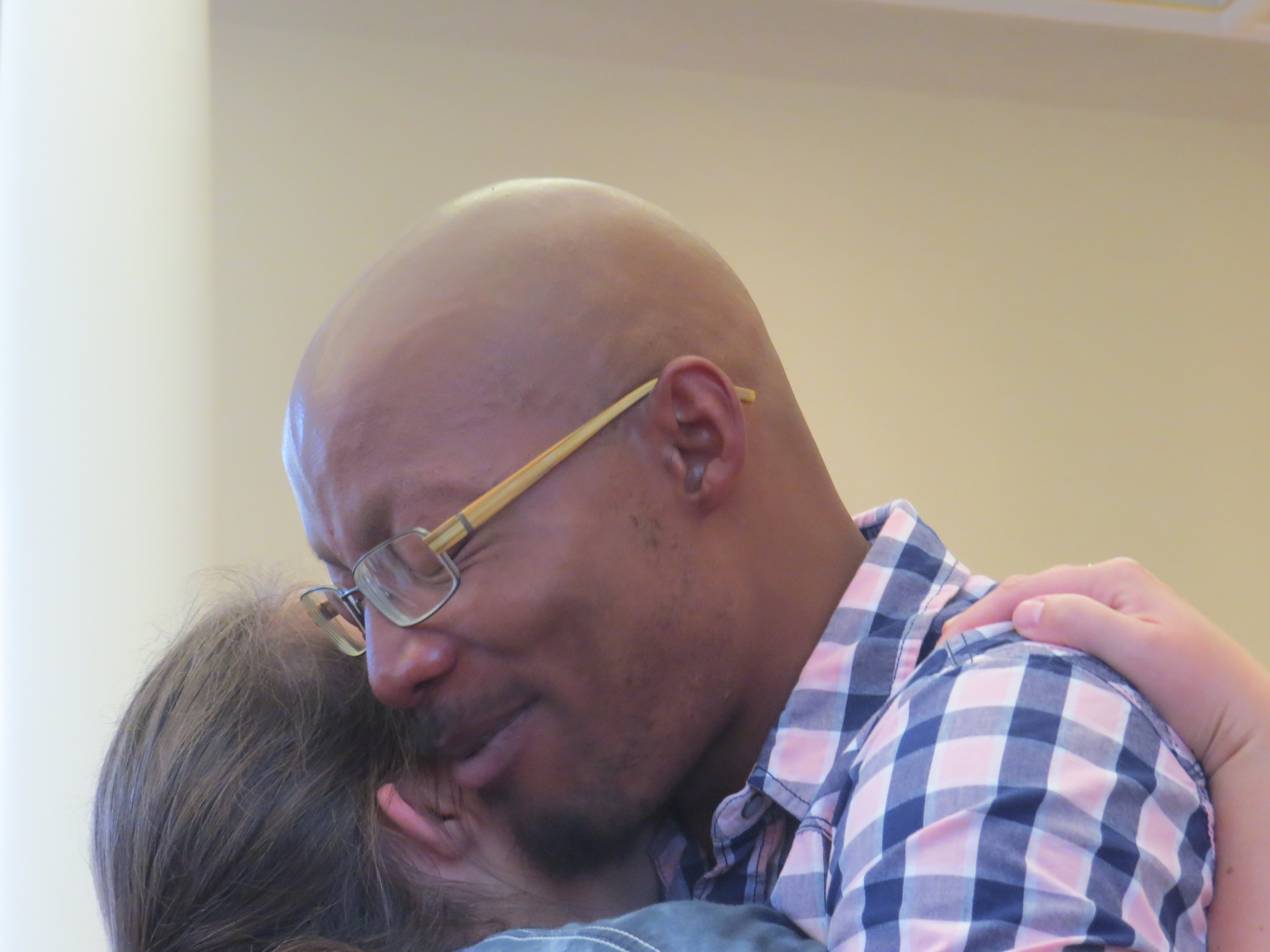 Watkins said of the young man: "He's struggling, but he has a lot of support."
Watkins attended the rally, which was in protest of the most recent high-profile shootings by police of black men, one in Baton Rouge, Louisiana, and one in suburban St. Paul, Minnesota.
"We had members of the Project Transformation community who wanted to stand in solidarity with the other communities that were grieving," Watkins said.
Watkins described the rally as "completely peaceful" until a car drove into some of those protesting. That prompted a chaotic scene, he recalled. Gunfire followed.
"That's when everybody scrambled," he said. "Most of our Project Transformation members grabbed someone around them, and ran together."
Watkins said the group first took refuge on the steps of the Old Red Museum, a historic former courthouse in downtown Dallas, and then were told by authorities to move farther away.
Watkins said they next took shelter behind monuments at Dealey Plaza — an irony given that President John F. Kennedy was assassinated in a motorcade passing by there on Nov. 22, 1963.
Later the interns were able to get to a downtown hotel, but they had carpooled to get to the rally, and the cars were too near the scene to be retrieved.
The Rev. Andy Stoker, senior pastor of First United Methodist Church of Dallas, and the Rev. Joe Stobaugh, executive minister of worship and arts at Grace Avenue United Methodist Church in Frisco, Texas, used a church van to get the Project Transformation interns back to their residences at SMU.
They arrived, shaken, after 1 a.m., Watkins said.  
Stoker and Stobaugh attended the rally but had walked back to nearby First United Methodist Church Dallas before the shooting started. They first went to SMU to counsel Project Transformation interns who had attended the rally but left early.
Then the pastors returned to First United Methodist to get the van and retrieve the interns who had been caught downtown.
"When we dropped the students off last night, all the students came out of the house where they're sleeping and embraced them," Stoker said. "It was quite a sight to see young people together in light of this tragedy."
Stoker has made racial reconciliation a focus of his ministry since the protests and riots in Baltimore last year after a black man named Freddie Gray died while in police custody. Stoker, who is white, has formed a close relationship with the Rev. Richie Butler, pastor of Saint Paul United Methodist Church, a historic, predominately African-American church in downtown Dallas.
The two have a standing Friday morning phone conversation to discuss race relations and other matters.
Stoker said the tragedies of the police killings, combined with the killings in Baton Rouge and near St. Paul, made a church response imperative.
"Events like these make our collective leadership far more important, and I'm not just talking about clergy," Stoker said. "I'm talking about the people of the church, lay and clergy."
A worship service for Project Transformation interns was held at Perkins Chapel, on the SMU campus, Friday morning. Stoker spoke, as did the Rev. Alyce McKenzie, a United Methodist elder and Perkins professor.
"Never before has the work of Project Transformation been more important," Stoker told the gathering of some 120 interns.
The mood was somber, and included tearful hugging before and after. The interns gathered after the service for talk sessions and counseling opportunities, related to the shootings.
First United Methodist Dallas is a few blocks from the shooting, but just outside an area blocked off for investigation.
"We're open for business as usual," Stoker said.
Stoker was asked by city officials to help lead a Friday afternoon inter-faith worship service downtown.
Some United Methodist churches in the area were planning special services for the weekend, and some had them as early as Friday.
Stobaugh said Grace Avenue United Methodist had a well-attended noon service with prayer and singing. Discussion about the tragedy followed.
"This was a small step" toward healing that will take a long time, Stobaugh added.
North Texas Conference Bishop Michael McKee issued a pastoral letter to be shared in North Texas Conferences this Sunday. The letter calls for prayers and grieving for those directly affected by the Dallas shootings and laments all the violence of recent days. 
"Racial tensions divide us," McKee concludes the letter. "As Dallas Mayor Mike Rawlings said Friday afternoon, race is complicated. Let us not let the complexity of the racial issue deter us from the work Christ has called us to do. We will continue this work until all are seen as our neighbors and are valued by God."
One of the speakers at the rally was the Rev. Michael Waters, pastor of Joy Tabernacle African Methodist Episcopal Church in Dallas, and a Perkins alumnus.
"After a very peaceful march and rally where there was clear collaboration between police officers and organizers to keep everyone safe, then gunshots were ringing out," Waters said.
Waters said his church has regularly befriended and honored Dallas police officers even as he and other church leaders have decried the well-publicized incidents of police violence against black men.
He hopes Dallas will pull together to support its police after this tragedy, but also to work for racial reconciliation and greater trust all around. 
"If there's anything I know I will be stressing, it's the continued need for unity and cooperation and collaboration," Waters said.
Project Transformation is a national program that originated in Dallas and has enjoyed financial support from the Young Clergy Initiative of The United Methodist Church, since many of its interns are considering a ministerial career.
Hodges, a United Methodist News Service writer, lives in Dallas. Contact him at (615) 742-5470 or [email protected].
---
Like what you're reading? Support the ministry of UM News! Your support ensures the latest denominational news, dynamic stories and informative articles will continue to connect our global community. Make a tax-deductible donation at ResourceUMC.org/GiveUMCom.