Dreaming of unity
By the Rev. Bob Kaylor
October 25, 2017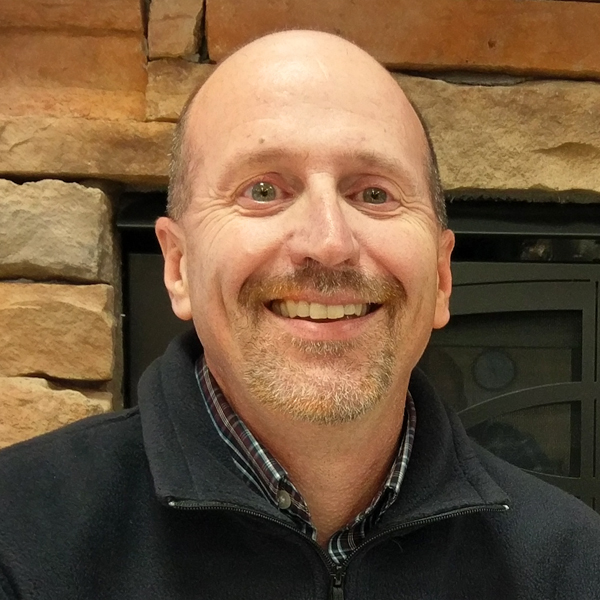 "What does unity in the church look like?" As I pondered my response to what seems to be the vital question of the day for The United Methodist Church, I was reminded of Dietrich Bonhoeffer's warning in Life Together that, historically, many Christian communities have broken down because people have come to them with a "wish dream" of what Christian life should be — a wish dream that soon breaks down in disillusionment with others, with the church in general and, if members of the community are aware enough, even with themselves.
It seems to me that we have a lot of that sort of wish dreaming happening across the denomination, where those dreams tend to be structural in nature. If we could only come up with the right structure that lets everyone follow their own convictions or get everyone to agree and adhere to the right disciplinary commitments, we think, then we might arrive at something we could call "unity." As we are discovering, however, these wish dreams only lead to greater frustration when they remain unfulfilled.
But that frustration can be a good thing if it leads us to embrace the problem and allow our dreams to be shattered. As Bonhoeffer puts it:
Only that fellowship which faces such disillusionment, with all its unhappy and ugly aspects, begins to be what it should be in God's sight, begins to grasp in faith the promise given to it … . A community which cannot bear and survive such a crisis, which insists upon keeping its illusion when it should be shattered, permanently loses in that moment the promise of Christian community. Sooner or later it will collapse.
In other words, unity is impossible so long as we hold on to our own individualized and caucus-driven dreams for the church.      
It's not that structure, doctrine and discipline aren't important. No organization can last long without them. The problem is that these don't go deep enough as the basis for real Christian unity because they are all subject to the wish dreams of individuals and groups within the church, as the 500 years since the Protestant Reformation have proven. When we get frustrated with one particular form, we divide and come up with a new one.    
Real Christian unity, on the other hand, is grounded in a more primal, pervasive, internal reality. Every one of us has been born into slavery to the forces of sin and death and every one of us is in need of a savior to liberate us from that condition so that we can become the people God created us to be from the beginning — people who reflect God's image and vocation; a royal priesthood administering God's good Creation. Any discussion of Christian unity must begin with that reality. 
Acknowledging our condition and our need in repentance and faith enables us to bear with one another in our brokenness, knowing that God entered into our godless condition under sin and death through Christ's death on the cross and broke the bonds of that slavery in his resurrection from the dead. It's this reality that grounds the church across time and space.  
Ignoring or rejecting this reality, on the other hand, erects barriers to unity. If we fail to recognize and confess our own sin and need for grace, we will continue to see others as something less than ourselves. If we do not believe Christ is Lord and submit every area of our lives to his lordship, then we will continue to be blown to and fro by every wind of doctrine and practice. Christian unity thus begins with humility, confession, repentance and surrender — things that are often in short supply in our constant denominational debates. Only after we have acknowledged our common human problem and the singular divine solution can we begin to become a real Christian community.         
In Ephesians 4:13, Paul writes that the goal is for "all of us to come to the unity of the faith and of the knowledge of the Son of God, to maturity, to the full measure of the stature of Christ." As Methodists, we know that our heritage was to organize around a "method" for this kind of unity to happen through class and band meetings where sin was acknowledged, confessed and confronted, and growth and maturity in Christ was encouraged and expected. When the Methodist movement stopped focusing on these essentials for unity, division was inevitable. 
If we Methodists really want to have any sort of unity going forward, maybe that's where we should start again — confessing our sin and spurring one another on to perfection by re-engaging the very method that launched our movement in the first place.         
Well, at least one can dream.
The Rev. Bob Kaylor is pastor of Tri-Lakes United Methodist Church in Monument, Colorado, senior writer for Homiletics and author of Your Best Move: Effective Leadership Transition in the Local Church (Seedbed, 2013). 
Return to the Many Voices, One Faith home page
---
Like what you're reading? Support the ministry of UM News! Your support ensures the latest denominational news, dynamic stories and informative articles will continue to connect our global community. Make a tax-deductible donation at ResourceUMC.org/GiveUMCom.