The Rev. Randy Jessen was an outspoken atheist before coming to faith at age 29, in rural east Colorado's Genoa United Methodist Church.
"The folks in that little church literally loved us to the Lord," Jessen said of himself and his wife, Sue.
Jessen would go on to college, seminary and pastoral ministry. He just turned 69, and is in his third decade as a United Methodist elder.
He's led some of the largest Rocky Mountain Conference churches. His retirement dream, though, is to move back to the tiny town of Genoa and serve the 48-member church where his faith journey began.
"We're hoping we'll have a chance," he said.
But Jessen figures his retirement is probably two years away, and the interval could be challenging. The last months have been.
Jessen's a self-described Wesleyan Orthodox Methodist who believes The United Methodist Church's Book of Discipline is right to teach that while all people are of sacred worth, the practice of homosexuality is incompatible with Christian teaching.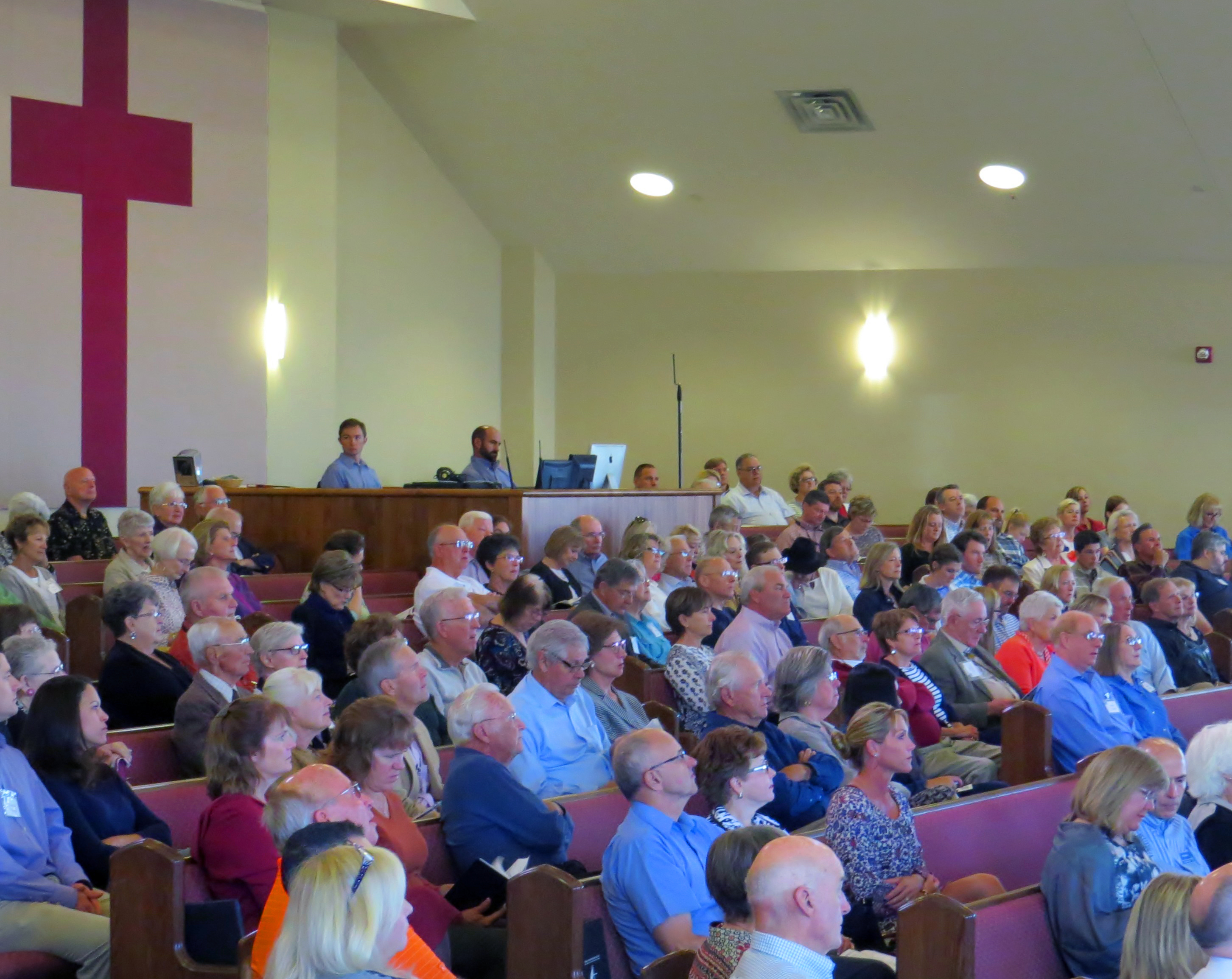 He currently leads a Denver-area congregation with diverse views on homosexuality — 1,100-member Parker United Methodist Church. It's in the progressive Rocky Mountain Conference, which since late summer has had the denomination's first openly gay bishop — Bishop Karen Oliveto.
Meanwhile, The United Methodist Church is threatened by schism over homosexuality, with Oliveto's election a source of celebration and protest.    
Jessen has been feeling his way, trying to honor his conscience while providing pragmatic leadership for his not-of-one-mind church.
"What I appreciate most about Randy is he is not doing harm, and he's honoring where people are, and just modeling the ability to love alike even though we do not think alike," said the Rev. Melanie Rosa, his district superintendent.
No use for God talk
Jessen grew up in Golden, Colorado, his father a house painter and property manager, and his mother a cook in the public schools. The family attended a United Methodist church, but Jessen dropped out after confirmation.
He describes a wayward youth and young adulthood, including a failed first marriage. He met second wife Sue when they were on staff at a facility for emotionally troubled kids.
That was good work, Jessen recalls, and he considers it an example of the Wesleyan understanding of "prevenient grace" — God's active presence in our lives.
But Jessen had no use for God talk then.
"I was an absolute nonbeliever — kind of an evangelistic atheist," he said.
In 1976, the Jessens followed a back-to-the land impulse, moving from the Denver area to Genoa (pronounced Ge-NO-ah), a town of about 300, and opening a small grocery. They and their kids lived in back.
Jessen decided it might help business if they built relationships through a local church. On the Sunday after Easter in 1977, they warily entered Genoa United Methodist.
The members didn't just welcome them.
"They adopted us, cared for us, brought us into their family," Jessen said.
One Sunday after worship, while others stayed downstairs for the coffee fellowship, Jessen returned to the sanctuary and knelt at the communion rail.
"I don't know what this is about, but I'm ready," he remembers praying.
From Asbury to Iliff
Jessen's conversion that day was followed by a call to ministry. After finishing undergraduate work, he attended Asbury Theological Seminary in Wilmore, Kentucky, graduating with a master of divinity degree in 1984.
Through his years serving Rocky Mountain Conference churches, Jessen has remained a theological traditionalist.
"What I see in all scripture, from start to finish, is this uniform understanding that God's creation is about male and female," he said.
Progressive pastor friends say Jessen is someone they've been able to work with and trust, even as they've disagreed with him. They point with admiration to key aspects of his ministry.
In 1994, Jessen and his wife adopted an abandoned girl with HIV from Romania. Ana was 5 then, and doctors expected her to live about six months. She's 27 now, and while developmentally disabled, a joyful presence in the Jessens' home.
Caring for her over the years prompted Jessen to write the booklet "HIV/AIDS and Your Congregation," and led him and his wife to close friendships with gay men they met at the Denver hospital where Ana was treated. (The Jessens went on to found Global Hope, a ministry to abandoned and orphaned children in Romania, Kenya and India.)   
Jessen has also had gay parishioners, including Regina Anderson and Lisa Bloom at Wilson United Methodist in Colorado Springs. They are a married couple who felt fully welcomed by Jessen — and revered his preaching.
"The very first time we were there, both of us left feeling that God actually spoke to us through Randy," Anderson said.
The Rev. Cathie Kelsey worked with Jessen on the Rocky Mountain Conference Board of Ordained Ministry, and recalls him helping young candidates articulate their progressive theological statements, though he believed differently.
Kelsey and Jessen don't line up on homosexuality. But she helped get him the chance to teach United Methodist polity at Denver's Iliff School of Theology, where she holds a chair in Methodist studies and is dean of the Chapel and Spiritual Formation.
"I have an enormous amount of respect for Randy Jessen's integrity," Kelsey said.
Taking a stand
Kelsey was among the Western Jurisdictional Conference delegates who on July 15 elected Oliveto as bishop. When Oliveto was assigned to the Rocky Mountain and Yellowstone Conferences, Kelsey called Jessen with a heads-up.
"I knew that it was not going to be comfortable for him," Kelsey said.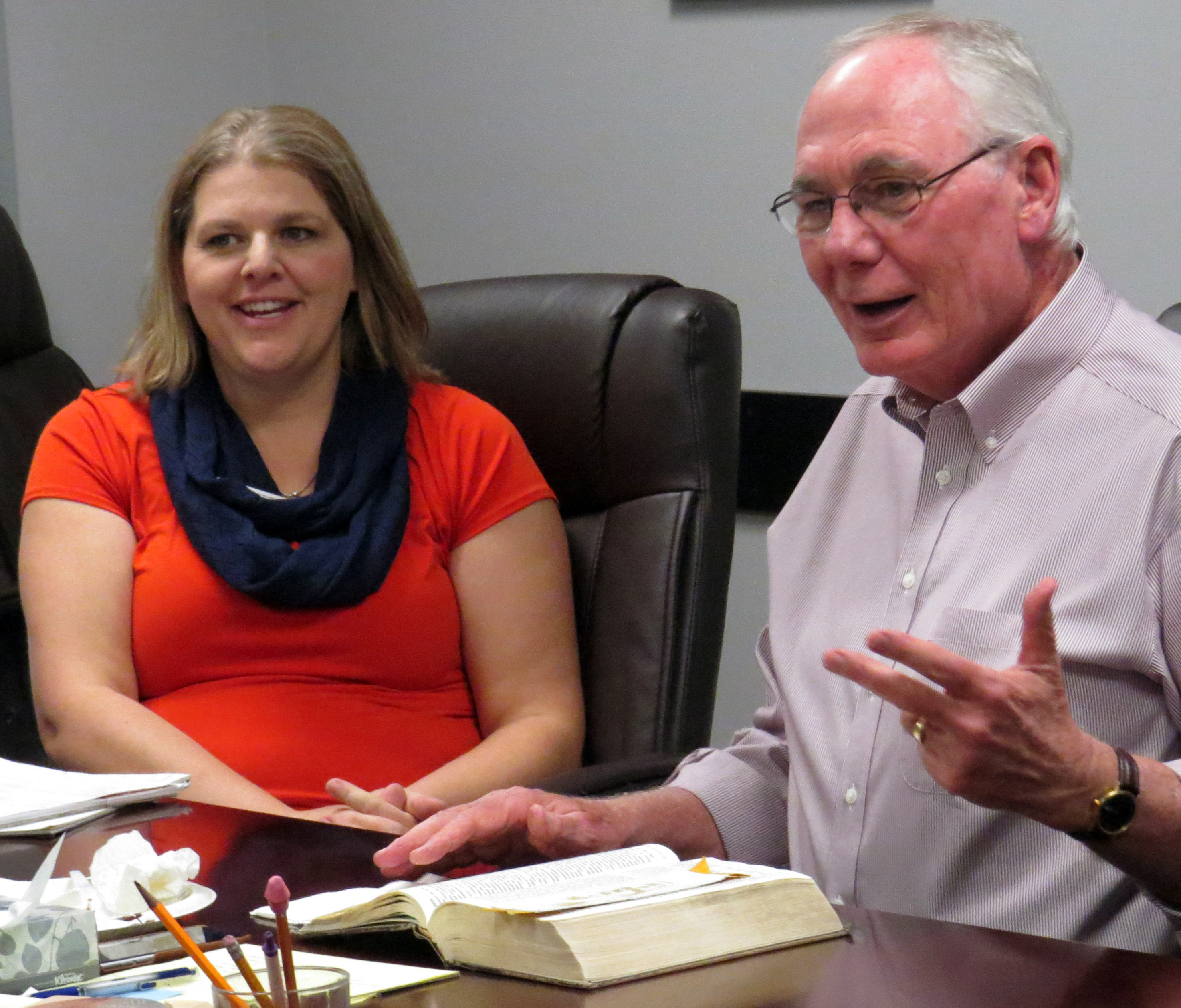 To Jessen, the election of Oliveto — married to Robin Ridenour, a United Methodist deaconess — clearly violated the Book of Discipline's restriction against self-professed practicing homosexuals serving as clergy.
And she was to be not just any bishop, but his.
"How do I sit under the authority of someone, if I'm going to question the authority of the position they stand on," he said. "It becomes very personal."
Jessen had decided not to join the new Wesleyan Covenant Association, a group of pastors and churches who support the Book of Discipline language on homosexuality and want it enforced by bishops.
Oliveto's election changed Jessen's mind.
"It was pretty clear I needed to sign on," he said. "I couldn't remain silent."
Jessen attended an Oct. 7 WCA organizing meeting in Chicago, and was elected to its leadership council. He's the only Western Jurisdiction pastor on it.
He and a handful of other theological traditionalist pastors in the Rocky Mountain Conference — "The Remnant," they call themselves — gather occasionally.
But Jessen felt a rush of support among the like-minded throng in Chicago.
"There's something very encouraging about stepping into a room of 1,700 people, as opposed to the eight or 10 of us getting together for coffee," he said.    
Balancing the differences
Though he joined the WCA himself, Jessen has not tried to lead Parker United Methodist into its ranks. He hasn't preached about Oliveto's election, or about homosexuality.
Jessen said his overriding goal is to help people's discipleship of Jesus Christ. He doesn't believe the one-way communication of the pulpit is good for issues about which Christians sharply disagree.
"I've never preached a single sermon on any of those issues," he said. "Some of my friends would say, ʽThat's wrong. You should do that.' But I've found that the small group is a place where I can share my view, we can honor one another, we can recognize differences, and we can balance those differences out."
Jessen called a meeting at Parker United Methodist on Wednesday night, July 20, to discuss Oliveto's election and assignment to the Rocky Mountain Conference.
Thorne Davis, chair of the staff parish relations committee, recalled that Jessen mainly answered questions about the election process and United Methodist polity.
"He's gone out of his way to be as objective and informative as he could possibly be," Davis said.
Davis supports the Book of Discipline language on homosexuality, and has deep concerns about Oliveto's election. Ruth Wills, the church's lay leader, believes church law needs to change.
"I know gays, I know lesbians — they're good people, they're gifted people," said Wills. "And when I hear Bishop Karen (Oliveto) preach — oh, my gosh! She is one dynamic woman."
Jessen said different opinions are typical at Parker United Methodist. And that's OK.
"I don't want a congregation that's built around one theological idea or point of view," he said.
Diverse thinking extends to his staff. For example, his associate pastor, the Rev. Cody Anderson, is excited to have Oliveto as bishop.
"Randy and I are on different points of view, but we really respect each other and the work that we do," Anderson said.
Parker United Methodist has average weekly attendance of 550 in three services, a $1.1 million budget, and $150,000 on missional spending above that. Lately, Parker has joined other local churches in providing winter shelter for the homeless.
"It's definitely one of our vital congregations," said Rosa, the district superintendent. "I think the thing that excites me most is their missional impact, both locally and globally, has increased considerably."
But Jessen worries that if the denomination should break apart over homosexuality — and a Council of Bishops-appointed commission has begun work to avoid that — Parker would be at risk for its own breakup.
"The congregation would be decimated," Jessen said, predicting a third would go one way, a third another, and a third wouldn't know what to do.
The bishop comes to lunch
For now, Jessen's strategy is to keep Parker focused on worship and the work at hand. That includes continuing to pay 100 percent apportionments.
Jessen said he's praying for Oliveto, mindful that the denomination's Judicial Council will consider a challenge to her election.
"In spite of the fact that we see things remarkably differently, I know she's under the gun," he said.
Jessen and Parker United Methodist, at Rosa's request, hosted a luncheon for Oliveto in October.
Oliveto, in a phone interview, recalled being graciously welcomed. She praised Parker as a United Methodist model for unity-in-diversity, and she was even more effusive about Jessen.   
"Randy is an incredible pastor," Oliveto said. "I've visited several of the churches he's served, and they're all still bearing the fruit of his ministry."
Oliveto added that, when the time comes and if she's in a position to do so, she would welcome appointing him to lead Genoa United Methodist, the little church where he came to faith.
Hodges, a United Methodist News Service writer, lives in Dallas. Contact him at (615) 742-5470 or [email protected].
---
Like what you're reading? Support the ministry of UM News! Your support ensures the latest denominational news, dynamic stories and informative articles will continue to connect our global community. Make a tax-deductible donation at ResourceUMC.org/GiveUMCom.