In an interview with Interpreter, Sarah E. Wilke, world editor and publisher of Upper Room Ministries, tells about a multifaceted mission that reaches people of all ages around the world.
The Upper Room has made its reputation on the popular daily devotional magazine of the same name, but how has your ministry expanded beyond "the little book"?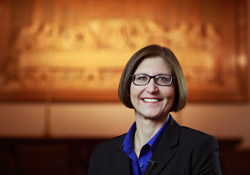 We're blessed that the devotional continues to thrive. Every day, it's bringing a faith story and the opportunity for communal prayer to more than 3 million readers in 35 languages around the world. But our core mission is to nurture a global prayer movement, and the challenge – and the joy – of that mission is the freedom to be creative.
Besides The Upper Room, we also produce four magazines, Alive Now and Weavings, for adults looking for more spiritual grounding, and Devozine for youth and Pockets for kids. We also have numerous book offerings, and all of our published work is in print and digital formats.
Our community-based programs continue to expand in the United States and internationally. There are now more than 600 Walk to Emmaus and Chrysalis communities, with the newest additions in Fiji, Zambia and the Philippines. The Academy for Spiritual Formation recently celebrated its 30th anniversary, and many graduates are interested in launching the program in their home countries, including Cuba, Singapore, Ukraine and Bolivia.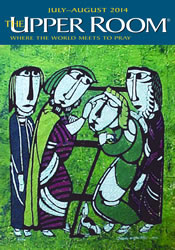 Our Living Prayer Center is another vital ministry. Each year our 600 volunteers pray with the 300,000 people who reach out to us through the Internet or by phone. Our Nashville headquarters also has the privilege of hosting thousands of guests every year in our historic Upper Room Chapel.
Technology has made it possible for us to engage individuals and faith communities through social media, E-learning, webinars and web-based conferencing. As new technologies emerge, we are committed to using them to minister to the world.
What have you learned about the spiritual needs of older adults – especially baby boomers – that could be helpful to local churches developing ministries for that demographic?
More than anything, we know that people never want to stop growing spiritually – no matter their age – and older adults have a strong desire to be a vital part of their congregations. Those are probably the most important things that local churches need to keep in mind. We have many resources for congregations that recognize senior members have much to offer and deserve understanding and respect.
Our publishing arm is always working to identify topics that interest older adults and help strengthen older-adult ministries, and we've been fortunate to attract authors with a passion for the needs of senior adults. One of our authors, Richard Morgan, was able to recognize the need to encourage honest and loving Christian conversations around the subject of death through his work as a pastor and hospice chaplain. His new book, At the Edge of Life: Conversations When Death Is Near, is set to be released this September.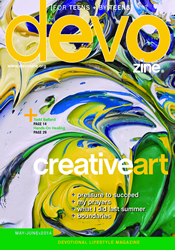 Another upcoming book is by Missy Buchanan, who developed her idea through her visits to senior living centers and nursing homes. Missy is one of our most popular authors, and she'll be addressing the difficult questions and emotions that can surface between older parents and their middle-aged children.
As people retire, many gain more flexible schedules, and some have a desire for intentional spiritual growth. What are some of The Upper Room's programs and opportunities that would particularly interest retirees?
The Upper Room has so many opportunities for older adults to grow spiritually. At the top of my list are two books: Settling In by Richard Morgan and Shaping a Life of Significance in Retirement by Jack Hansen and Jerry Haas. Both provide guidance for navigating the many changes – both secular and spiritual – that retirement brings.
For people interested in a community experience, Face2Face is a brand-new program we'll be launching soon in the Walk to Emmaus tradition. It's designed to be a spiritually enriching encounter for retired persons, 60 and older. The purpose is to give seniors the opportunity to rediscover Christ's presence in their lives, to gain fresh understanding of God's transforming grace and to form friendships that foster their faith after the Face2Face experience. We expect to introduce this ministry through local Emmaus communities in late 2014.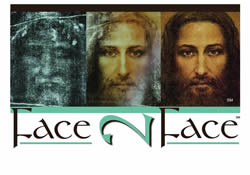 Alive Now, Weavings and some of the other Upper Room publications are primarily tools for individuals, but how can they be used in group settings?
Both Alive Now and Weavings always include reflection questions for group discussion. Also, every issue of The Upper Room daily devotional guide includes a guide for using it in small groups. Leaders may want to adapt some of the questions for their particular setting, but the questions are designed so that any age can relate to them.
Senior adults are a major market for The Upper Room. Do you anticipate that will continue?
Of course. They are an extremely important part of our ministry because they often have more time and inclination to explore spirituality. Also, a high percentage of senior adults are engaging new technologies, while remaining connected in all the traditional ways.
How can Upper Room resources be used in intergenerational settings, so different age groups can all gain and celebrate one another's gifts?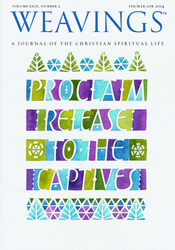 The most obvious resource for intergenerational settings is the daily devotional guide. Families and churches have used it for decades to bring all ages together for Bible study and prayer.
Our best-known small-group series, Companions in Christ, has worked well across generations. It provides an open, accepting setting for people to share their spiritual journeys, wherever they happen to be.
Folks can also look forward to the release this fall of a new study entitled The God You Can Know: The "I Am" Sayings of Jesus. The author, the Rev. Rob Fuquay, is the dynamic pastor of St. Luke's United Methodist Church in Indianapolis, one of the denomination's largest and most active congregations. The curriculum, which has an extensive video component, will make it easy for young and old to benefit from it.
For more information about The Upper Room, you may visit their website at www.upperroom.org,
---
Like what you're reading? Support the ministry of UM News! Your support ensures the latest denominational news, dynamic stories and informative articles will continue to connect our global community. Make a tax-deductible donation at ResourceUMC.org/GiveUMCom.