---
Key points:
• Texas law expresses the will of the people of the state to limit abortion.
• The standard of Roe v. Wade "is not working."
• United Methodist General Conferences have gradually moved toward an anti-abortion stance.
---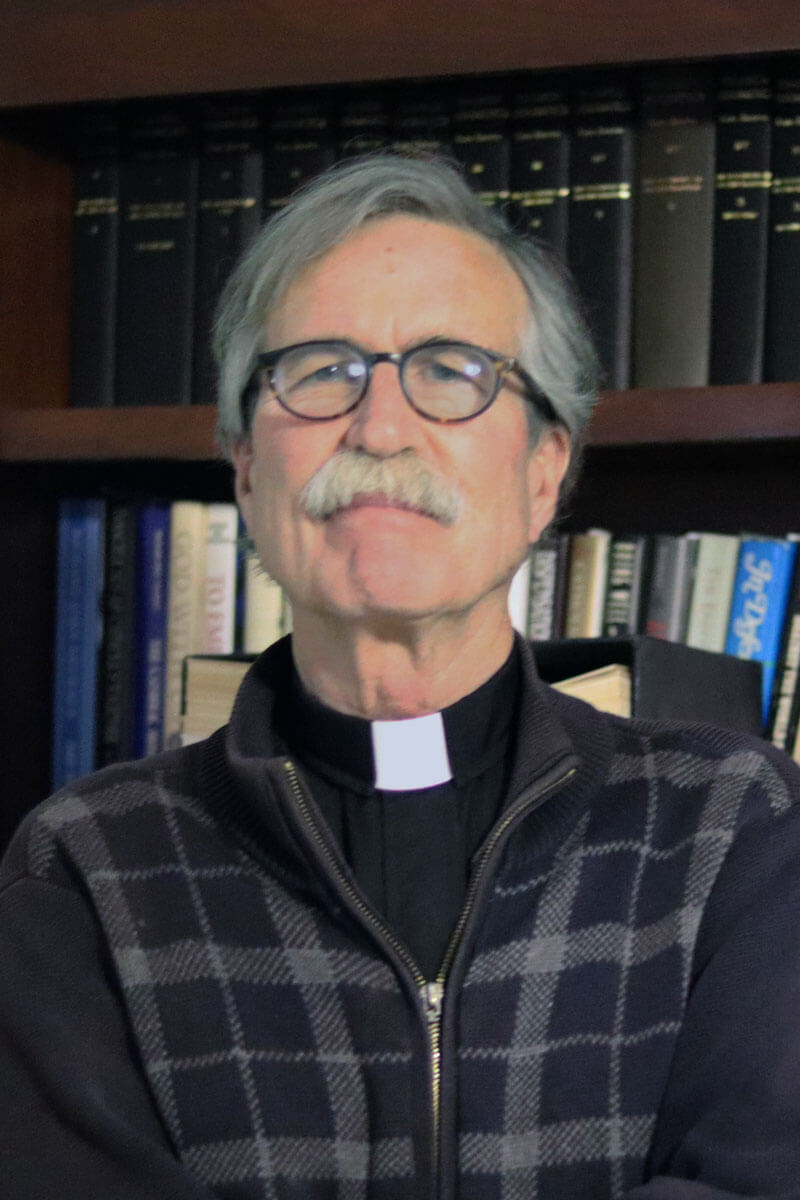 The Rev. Paul T. Stallsworth
Photo by Krystal Baker.
Commentaries
UM News publishes various commentaries about issues in the denomination. The opinion pieces reflect a variety of viewpoints and are the opinions of the writers, not the UM News staff.
Editor's note: United Methodist News recently published a commentary by the Rev. William B. Lawrence titled "Texas abortion law threatens ministry."
Read it here. The following commentary, in the form of an open letter, offers a response to Lawrence.
Dear Bill:
Pentecost grace and peace to you and yours. Thanks be to God for the Pentecostal unity in Christ that we share.
Your recent commentary describes your first full time pastoral appointment, in the early 1970s. You also volunteered at the Clergy Consultation Service (CCS) — surely because of a ministerial motivation to help women in need.
With CCS, you told "dozens of women," with "problem pregnancies," that legal abortion was available across the state line in New York. More than that, with CCS, you counseled these women, informed them of all options, encouraged them and helped them to pursue what they had decided.
In 1973, in Roe v. Wade, the United States Supreme Court made abortion legally available throughout the states. And it made CCS's work unnecessary.
In 2021, Texas adopted a new abortion law: the Texas Heartbeat Act. This law protects an unborn child, whose heartbeat has been detected (around 6 weeks), from abortion. In addition, it allows citizens to sue those who perform, pay for or otherwise make possible a post-heartbeat abortion. Penalties are at least $10,000.
Your commentary recognizes that the threat of a lawsuit discourages or prevents United Methodists from assisting Texas women in securing abortions after six weeks of pregnancy. Furthermore, it predicts this new law might even necessitate the establishment of a new CCS to help Texas women to obtain abortions out of state. It ends in protest: "We cannot stop the ministries of the church because some zealots in a state legislature allow us to be sued."
Bill, in response to your commentary, I observe that it lacks historical context. It ignores the societal consequences of the Roe v. Wade decision — as if nothing much has happened. However, since Roe, more than 60 million abortions have been performed in the United States.
(The National Right to Life Committee counts 62.5 million by adding annual state totals from the pro-choice Guttmacher Institute.)
More than 60 million unborn children have been eliminated, and many of their mothers have been deeply harmed by abortion. On 9/11, terrorists took the lives of nearly 3,000 Americans. Every day since 1973, abortion has, on average, taken the lives of at least 2,040 unborn children in America.
What is the UM position on abortion?
The United Methodist Church affirms the sanctity of life in these two statements in the Social Principles:
• Our belief in the sanctity of unborn human life makes us reluctant to approve abortion.
• But we are equally bound to respect the sacredness of the life and well-being of the mother and the unborn child.
These statements, and others, place the United Methodist position on abortion firmly on the spectrum of life-based ethics rather than choice-based ethics, writes Ask The UMC, a ministry of United Methodist Communications. Read more here.
In massive numbers, the weakest among us are violently erased or harmed.
The post-Roe world of legal abortion is not nearly as clinical or compassionate as one might imagine. Remember Dr. Kermit Gosnell, the infamous abortionist in Philadelphia — not far from your first appointment. In 2013, Gosnell was found guilty of three counts of murder, one of involuntary manslaughter and 200 of lesser charges (including infanticide). He was sentenced to three life terms.
The Texas Heartbeat Act is facing judicial challenge. In the meantime, through this law, the people of Texas are democratically expressing their desire to limit disregard for human life and casual abortion.
In addition, Texas is investing $100 million in its Alternatives to Abortion program. This program helps pregnant women and their children by supporting over 160 pregnancy resource centers throughout the state, adoption agencies and maternity homes, and by providing counseling, parenting assistance, diapers, formula and job training to mothers and children in need. This law and this program might save tens of thousands of lives each year.
A last word. It seems that your article refers to the United Methodist Social Principles language on abortion but never challenge, your perspective. To be sure, this language maintains "support" for "the legal option of abortion. …" However, the principle also declares "belief in the sanctity of unborn human life. …" Furthermore, it notes that United Methodists "cannot affirm abortion as an acceptable means of birth control" and "unconditionally reject [abortion] as a means of gender selection and eugenics." General Conferences after 1973 have repeatedly amended this social principle to be more protective of the unborn child and mother from abortion.
Bill, it might be time for more United Methodists in the United States to admit that Roe v. Wade is not working, that millions of abortions in the United States are far too many, that abortion is truly the leading human-rights issue of our time. In this context, we can understand the Texas Heartbeat Act as one state's attempt to say, "Enough! We are willing to protect the weakest, both unborn child and mother!"
To a significant degree, the United Methodist Social Principles language on abortion agrees. It could be that this Texas law, Texas' generosity toward mothers in need and our denomination's position on abortion can lead United Methodists to rethink and reform our ministries with those tempted by abortion —and in the direction of favoring life.
Thank you for reading this letter. Disagree, we might. However, this Texas law could open up possibilities for surprising agreements between us. Such is the way of providence.
In Christ,
Paul T. Stallsworth
Stallsworth is president of and editor for Lifewatch, an unofficial United Methodist task force on abortion and sexuality. He lives in Wilson, North Carolina, and is a retired member of the North Carolina Conference.
---
Like what you're reading? Support the ministry of UM News! Your support ensures the latest denominational news, dynamic stories and informative articles will continue to connect our global community. Make a tax-deductible donation at ResourceUMC.org/GiveUMCom.