On a plot of land in the Romanian village of Comsesti, Samuel and Diana Goia meet every Thursday — regardless of the weather — with a group of Roma that they hope will become a United Methodist congregation.
There are plans for the land, too, with an architect's drawings of a community center and worship space that will help enrich the lives of an ethnic group that faces discrimination and social exclusion throughout Europe. The European Union has called upon its members to improve the lives of Roma citizens and has established a framework for national integration strategies by 2020.
For Samuel Goia, who also serves as lay pastor of a small Romanian congregation, the key to making a connection was the love of soccer.
"I started to do this (soccer) ministry because no one was doing anything with those kids, and I liked to play soccer and they liked to play," he told United Methodist News Service in an email.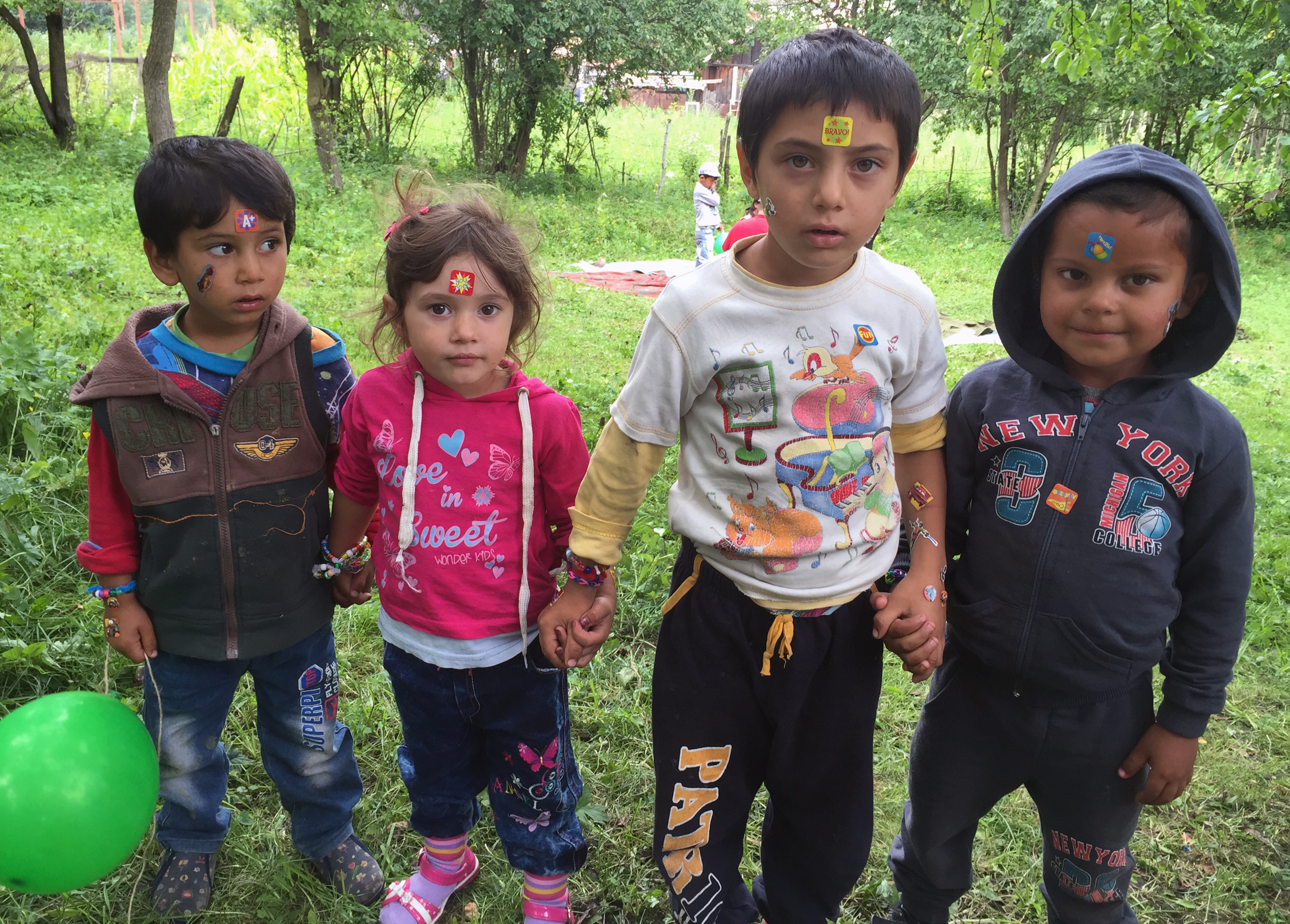 The soccer project began in Tureni, where youth from seven villages attend school, and focused on sixth- through eighth-graders. Then, it expanded.
"Because two generations finished and moved to Cluj (Napoca) for school, I had to meet with them there and start Bible study with them," he explained. "We play, have fun, but also they have to memorize verses and at the end of the year someone will win a prize." Cluj-Napoca is Romania's second largest city.
The church-Roma connections have extended beyond the soccer players themselves, said Nancy Eubanks, a United Methodist from Brownsville, Tennessee, who made her third visit to Romania this summer.
Nearly 100 Roma children attended a United Methodist camp while she was there. "The core of this church is now the parents and brothers and sisters of this soccer team," she said.
Eubanks is part a group involved with Romania-In Mission Together, United Methodist Advance Project No. 00211A, which offers financial support for the local churches planted in Romania from 2011 to the present.
In Mission Together is a program of the United Methodist Board of Global Ministries. Dick Arnold, the In Mission Together partnership coordinator for that region, wrote about the beginnings and growth of United Methodism in Romania in the November-December 2015 issue of New World Outlook Magazine.
For the first time, the partnership program will hold its mission summit for Eastern Europe and Balkans in Europe rather than the U.S., Arnold said. The Oct. 5-8 meeting in Prague will focus on nine countries, including Romania. About 100 participants are expected, he added.
Eubanks and Goia will be among the participants. During her recent visit, she helped Goia and his family, which includes two daughters — Sara, 9, and Daria, 7 — celebrate his graduation with a high school equivalency degree. Goia, who had dropped out of high school after his father died, will start evening classes at a seminary in October.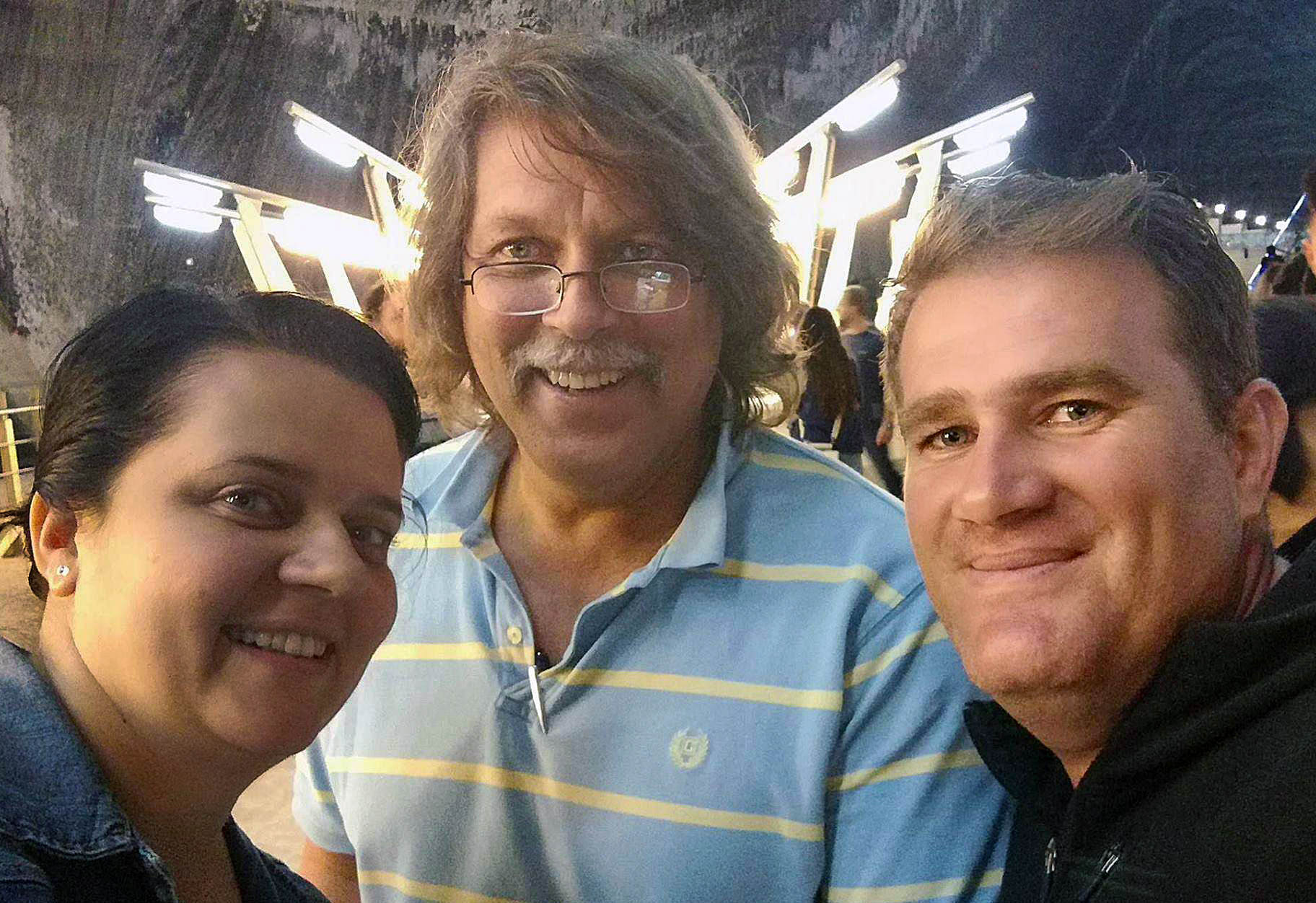 The ministry in Romania has "captured my heart," Eubanks said, a feeling she finds reflected in others when she visits the country. "I've met lots of Romanians who have a heart for the Roma and who are working hard to help them."
United Methodist church planting in Romania grew from the nondenominational work started by Matthew and Denise Elliott, leading to the formation of Calea Credenzi (Way of Faith) Church in Cluj and Micesti.
"I went from village to village, and I really impressed upon my team that we have to be where the people are and not just be behind the walls of a church," Elliott said.
He also said he knew they needed to leave eventually for the church to become fully indigenous. The Elliotts continued to provide support, however, after returning to the U.S. in 2006. They became members of Reynoldsburg (Ohio) United Methodist Church, where Matthew Elliott is now employed as pastor of missions.
One of those who became involved in the congregation in Micesti was Goia. "I was raised in a Baptist family, but after my father passed away, when I was 12, it was very hard for my mother to take us to the church," he explained.
Years later, working as a painter in an auto body shop, he found himself in the Micesti church. When Elliott gave an altar call, Goia answered.
"Matt is the reason why we still have a village ministry," Goia said. "God started this ministry through him and his family."
Elliott lauded Goia's evangelism work with the Roma, noting that Goia and his wife "have a way of really giving them dignity, listening to them, supporting them in the way that they need it and being a continual presence."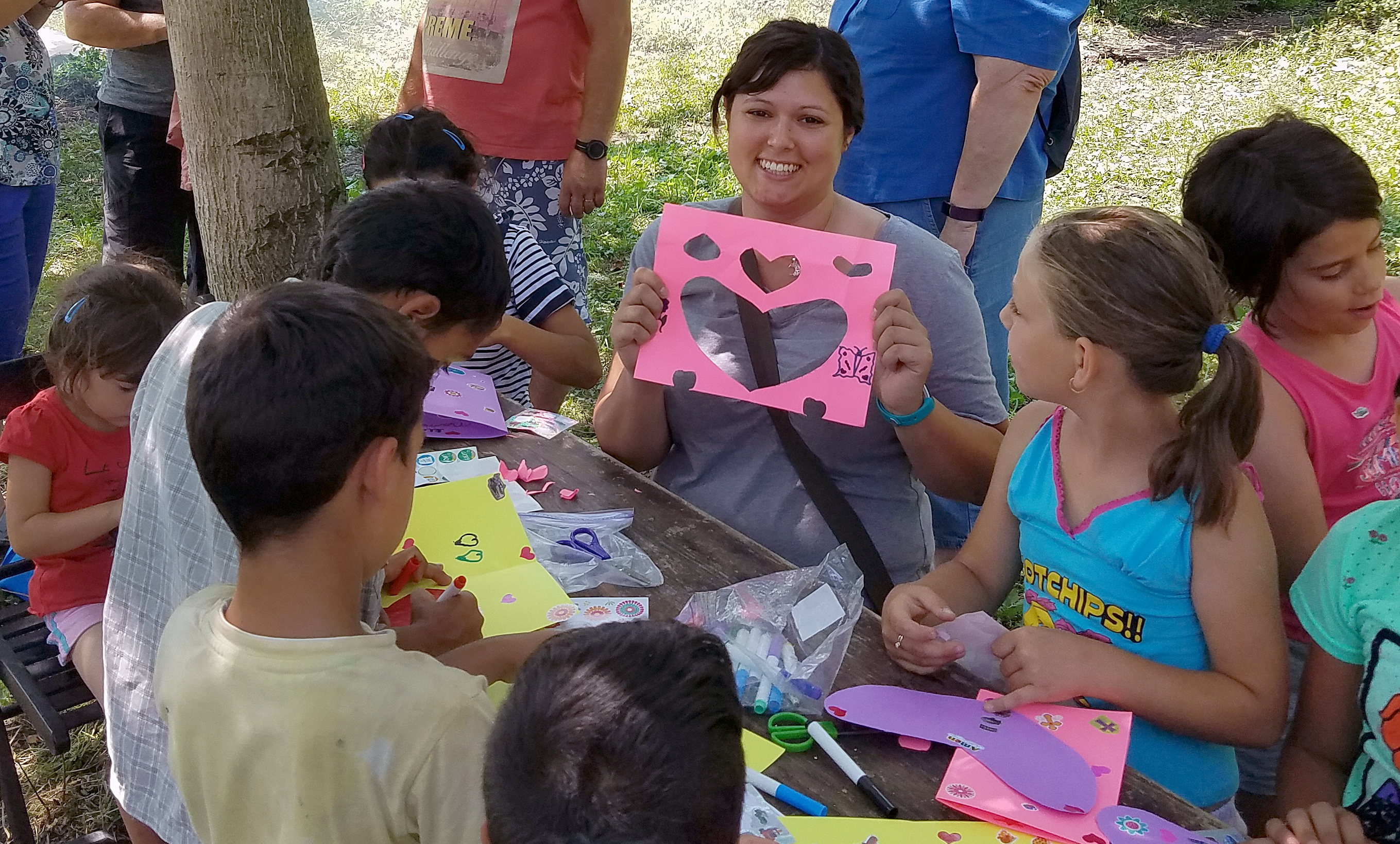 Such support is key to building relationships. "Some people try to avoid them (the Roma); they do not trust them," explained Goia, who started working full time for the church in 2011. "There are a few people who try to understand them and talk or work with them."
At Thursday gatherings in Comsesti, he said, "we have around 20 to 25 kids and 12 to 15 women. We sing, and then my wife or some volunteers play with the kids and I preach the word.
"We also do social work, helping them from time to time with clothes and some food packages," he added. "We hope to be able to find some teachers and start an after-school program because the parents cannot help the kids with their homework."
Goia also is part of a Roma workshop, a group of about 20 different ministries that meets twice a year.
The Rev. Barry Kidwell, pastor of First Centenary United Methodist Church in Chattanooga, Tennessee, appreciates Goia's approach. The founder of Mustard Tree Ministries, a ministry for the homeless and people living in Chattanooga's public housing projects, he was praying over how he could serve another population "overlooked by society."
Kidwell and his wife, Diana, who had raised $9,000 for a Roma ministry, learned of Goia's work and bought the property in Comsesti for the United Methodist ministry in 2015. Now, First Centenary and Mustard Tree are partners for In Mission Together.
"When I've gone with him (Goia) into the villages. The people know him; they call him pastor," said Kidwell, who visited Romania again for three weeks this summer. "He connected wonderfully with the kids, especially the teenagers that he has in the soccer ministry. He's able to really kind of help direct their lives by just spending time with them."
Some money has been raised for the building in Comsesti, he noted, but Romanian authorities must finish some paperwork before construction can begin. An area for laundry will be the first order of business, Kidwell said. Goia has purchased a few containers that Roma women can use as washing facilities so their children have clean clothes to wear to school.
Kidwell encouraged other United Methodists to lend support to the church's work with the Roma. "I don't want to see these folks left behind again," he said.
Bloom is the assistant news editor for United Methodist News Service and is based in New York.
Follow her at https://twitter.com/umcscribe or contact her at 615-742-5470 or [email protected]. To read more United Methodist news, subscribe to the free Daily or Weekly Digests. 
---
Like what you're reading? Support the ministry of UM News! Your support ensures the latest denominational news, dynamic stories and informative articles will continue to connect our global community. Make a tax-deductible donation at ResourceUMC.org/GiveUMCom.