Most Sundays, New Hope Union United Methodist Church doesn't have enough bodies in the pews to field a football team.
But the congregation and its pastor, the Rev. Alan Ashworth, sit on a big ministry opportunity: The Appalachian Trail runs practically through their backyard.
An estimated 2 to 3 million visitors hike a portion of the 2,200-mile trail each year, including several thousand "thru-hikers" who walk the entire length. The tiny church saw the chance to impact the huge hiker community — truly "meeting people where they are."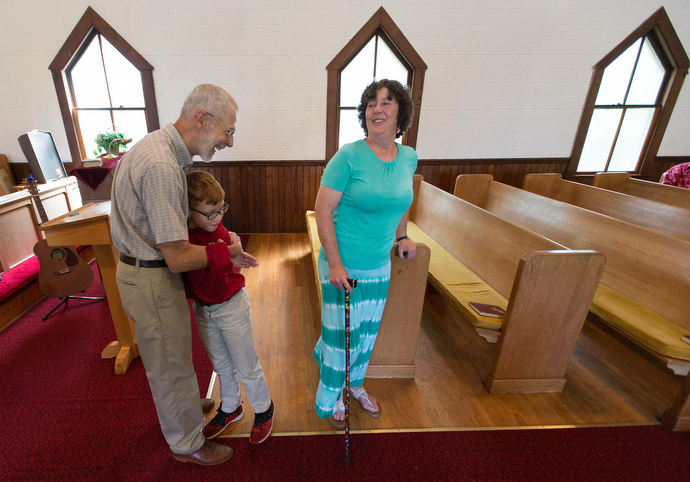 New Hope's Appalachian Trail Outreach Ministry began small in 2002. With admittedly limited financial resources and manpower, a realistic starting point was to put out a trash can. Hikers are good not to litter but are also keen to shed any weight they can, and opportunities to discard trash are few and far between on "the AT."
The trash can led to a cooler that stayed stocked with cold drinks and a printed weather forecast for the week ahead (this was before weather apps were common). Members would meet hikers at the trail head to shuttle them into town to a hotel, bank or post office. New Hope's "trail magic" — hiker speak for unexpected hospitality — expanded into a full-blown hot breakfast for several weeks each spring as the "bubble" of southbound hikers make their way into Virginia.
"Each season we greet people from all over the world, and we're able to show them God's love and encourage them in their own pilgrimages," Ashworth said. "Some of my best ministry takes place just talking to people."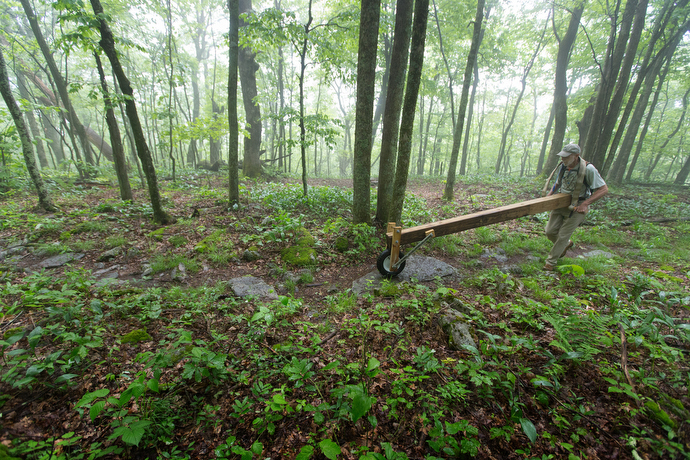 "Alan's love of hiking and natural gift to want to help people is what spawned it and it just grew from that," said Sandra Bowling, a member of Ashworth's other church, Pine Grove United Methodist. Only a few miles separate the churches and they frequently collaborate on ministry projects.
Mariette Maldonado, another Pine Grove member, was working at a recent hiker feed that set a new record for the ministry: 90 hikers fed in a day.
"The one question we get asked is, 'Why are you doing this and does it cost anything?' We say, 'That's not why we're here,' and from there we can talk about the ministry and what we do," she said.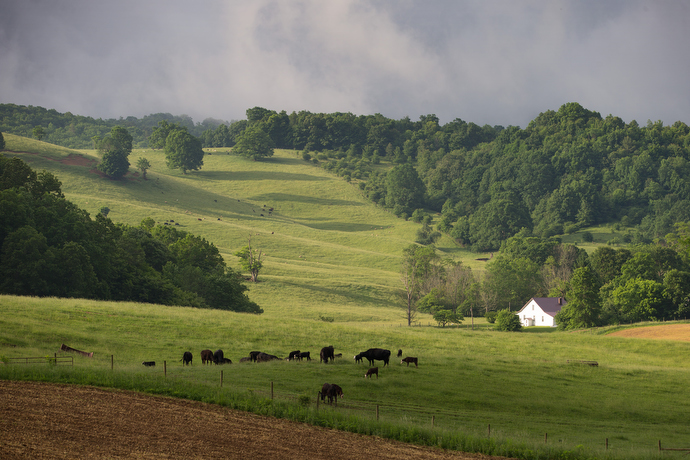 On the record-setting day, three women hikers with the trail names Flame, Diamond and Spirit took the church's information and made plans to potentially return next year to help.
"It is so gracious to give something for nothing; it's rare and it's wonderful," said Flame.
Greg Floyd and Herrn Northcutt, members of Highland Valley United Methodist Church in Little Rock, Arkansas, come up every year just to help with the hiker feed.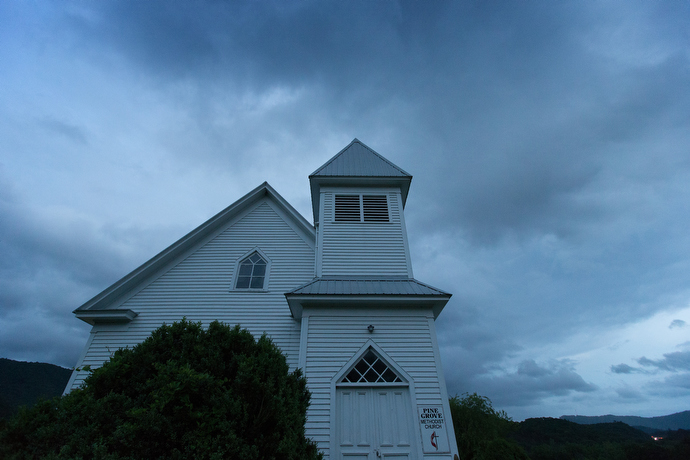 "This is a blessing and good relationship is made here," said Floyd. "Driving back, Herrn and I always talk about who got the most out of this trip. And the answer is always us."
New Hope's hiker ministry was the catalyst for the Appalachian Trail Chaplaincy program. Since 2013, a United Methodist chaplain has hiked the Appalachian Trail to provide witness and service ministry to the hiker community. Ashworth helped found it, and the ministry is now hosted by the Holston Conference.
But the two churches don't stop there, thanks to the persistence of their pastor.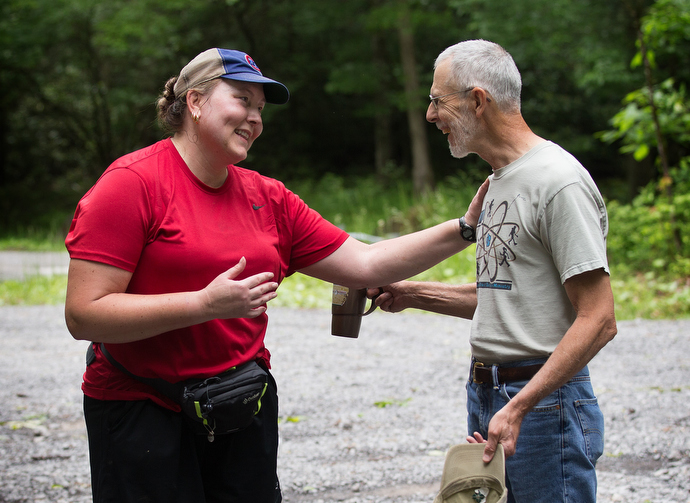 "It's a hard sell to convince a church to take on more than conventional wisdom says is possible," he said.
The members are always cooking something up — literally. If it's not strawberry syrup, it's apple butter or molasses, all of which are sold as fundraisers for other ministries.
Ashworth even recruited his Arkansas Conference friends for apple butter.
"They'd send money to buy apples, come up to peel the apples, cook the apples, can the apples — then they buy up all the apple butter and take it home with them!"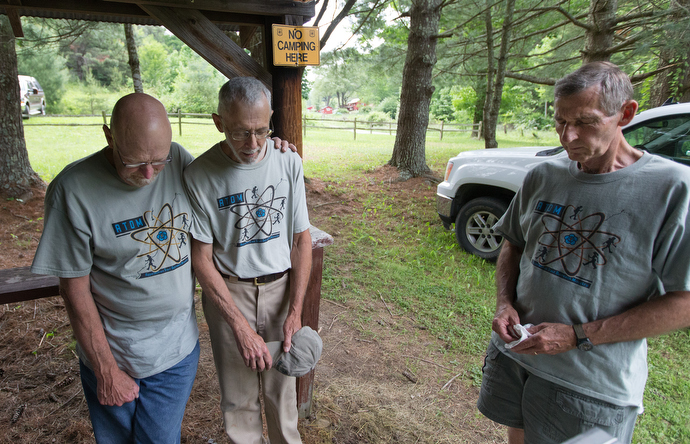 View Slideshow, Read More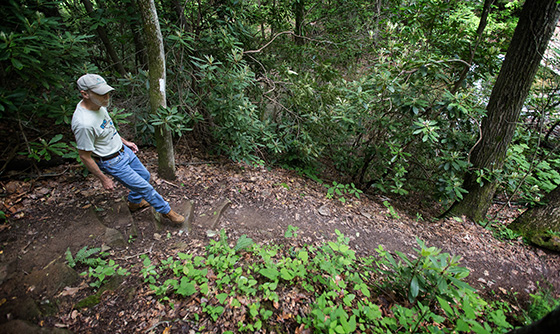 The Rev. Alan Ashworth surveys a section of the Appalachian Trail near Bastian, Va. The United Methodist pastor helps maintain a 70-mile section as a volunteer with the Piedmont Appalachian Trail Hikers group.
Slideshow: One pastor, many pulpits
Related Links:
Slideshow: United Methodist Church's 2017 Appalachian Trail Chaplain
Appalachian Trail chaplain nears end of '2,200 miles of ministry'
For the past 20 years, New Hope has run a sewing ministry called Sewing Seeds of Friendship. Women from the church knit everything from sweaters and mittens to quilts and breast cancer pillows, all donated to individuals or institutions like the Blue Ridge Cancer Center in nearby Wytheville.
The Rev. Kimberly Goddard, superintendent of the New River District, said she's "amazed by the tenacity" of the two churches.
"They are always looking for something new and they are not afraid to step out and tackle it, even if it seems much bigger than something you'd expect a church of their size to be able to do," she added.
While cooking and sewing may appeal more to the women in his congregations, Ashworth has an ideal men's ministry: trail maintenance.
Ashworth is a member of Piedmont Appalachian Trail Hikers, or PATH, a group of volunteers who maintain a 70-mile stretch of the Virginia section of the AT.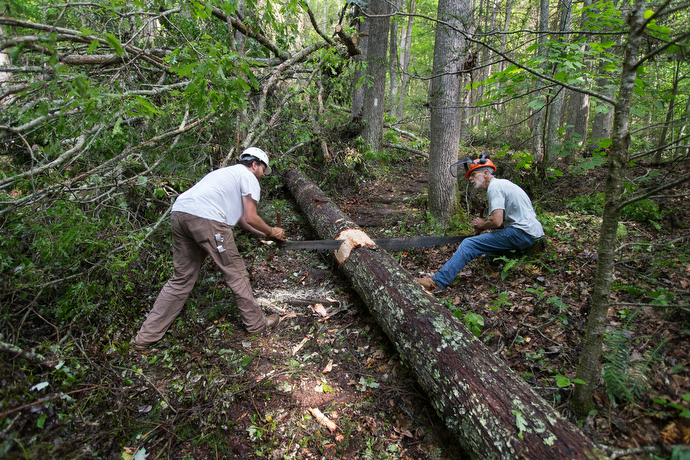 "This is guys, tools, woods, so it makes sense as a ministry opportunity for men," he said.
"If there's a congregation interested in maintaining the trail, there will be a trail club nearby they can connect with to find out what help they need," said Steve Yonts, a New Hope member and vice president of PATH.
During United Methodist News Service's visit, Ashworth moved an 8-foot-tall, 6-by-6-inch signpost two miles into the woods. The post, which he rigged with a wheel under one end and nicknamed the "Titanic," will hold a trail sign marking the boundary of a national wilderness area. He also routinely helps clear brush and fallen trees blocking the trail. Power tools are prohibited in designated wilderness areas, so Ashworth and other PATH volunteers team up to use a massive cross-cut saw.
Ashworth said he and Yonts would like to see the churches take this on as community service.
"One of the things a church should do is enter into the life of the community. This isn't necessarily benefiting the Bland County community, but it is of great benefit to the hiker community," he said.
Yonts, who started attending New Hope after discovering that he and Ashworth had a common commitment to the AT, said, "You have 1,200 to 1,500 strangers in your area in a five-week period and it's an opportunity for outreach."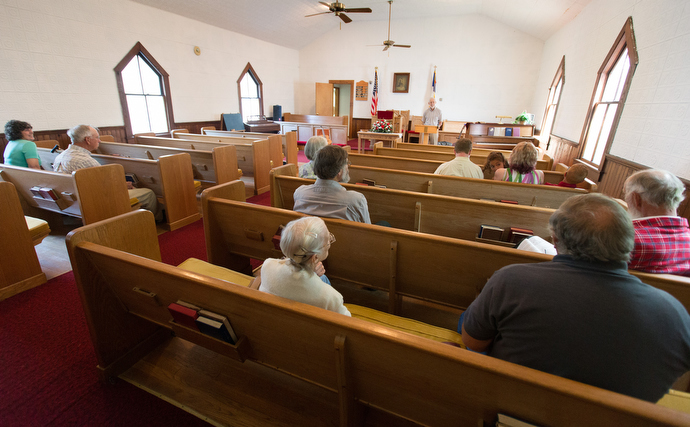 If he can't recruit church people for trail maintenance, Ashworth can always bring his trail guys to church. One of his crosscut saw partners, Joe Thompson, has started attending Pine Grove. When asked whether Ashworth is better at sawing or preaching, he responded diplomatically: "He's pretty good at both."
Another goal of Ashworth's is to involve his church members in care of a nearby tract of land overseen by the Appalachian Trail Conservancy to provide a suitable habitat for reproduction for the golden winged warbler. The warbler is a rare songbird whose presence has decreased by 98 percent in the area.
"Alan's brought a few volunteers from the church but it's not a full-blown ministry quite yet," said Connor McBane of the Appalachian Trail Conservancy.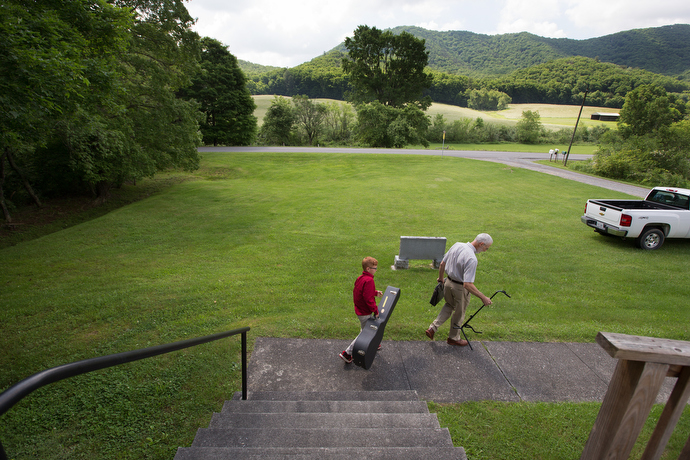 "Alan comes up with all kinds of ideas," Bowling said. "He knows how to approach people — he's talked me into a few things I didn't plan on doing!"
Ashworth considers himself to always be representing his churches in outreach. He even volunteers once a week to play guitar and sing at a welcome center off Interstate 77, and frequently finds himself in spiritual conversations with passersby who may have just been looking for a map or a restroom.
Perched on a hill a few exits up on I-77, Pine Grove United Methodist overlooks the interstate and it's common for travelers to pull off and take photos of the historic one-room church. Ashworth considers that a prime opportunity for ministry, but he's often not present "when the church calls people from the interstate."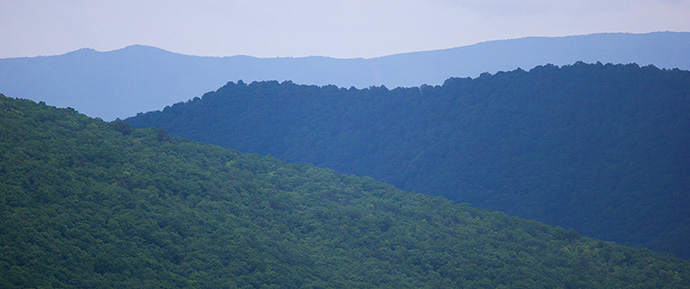 Ashworth envisions building a separate fellowship hall with an apartment where a caregiver would live and serve as greeter — meeting people, opening the doors, talking about the church's history, praying with them as needed.
"Sometimes our dreams have to coincide with our bank account but I figure the dollars somehow will magically appear," he said. "We can keep changing, keep dreaming and keep shooting as high as I can convince folks to go. I've got a lot of plans."
Even with such lofty goals, the tiny churches have so far found ways to meet them. Sandra Bowling said after 22 years as their pastor, Ashworth's not going anywhere.
"We flat-out said if they ever tried to move Alan, we'll break off from the conference and hire him ourselves!"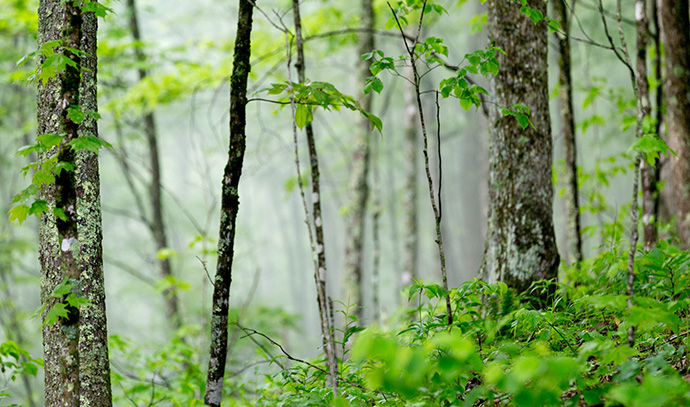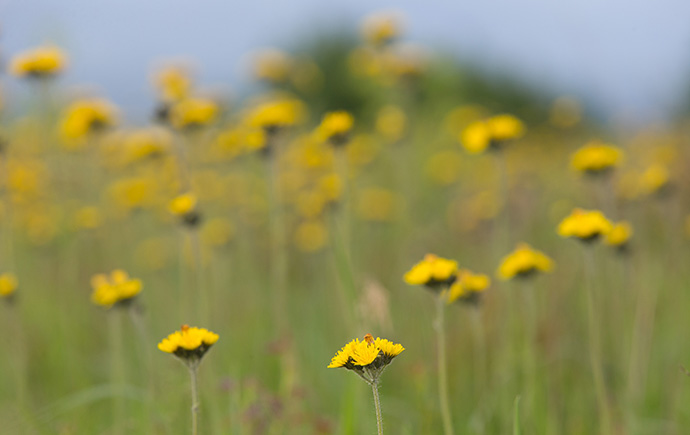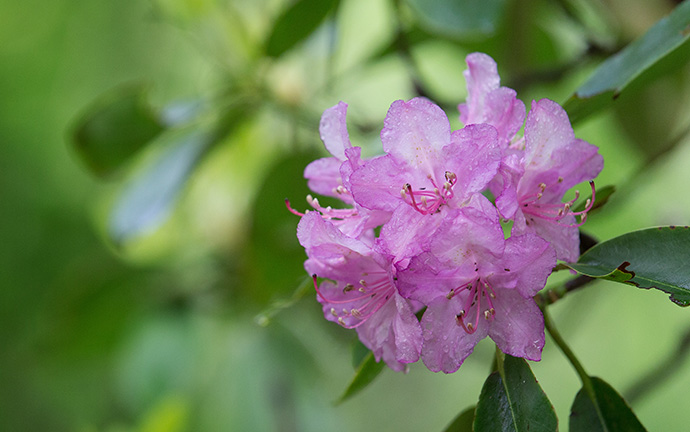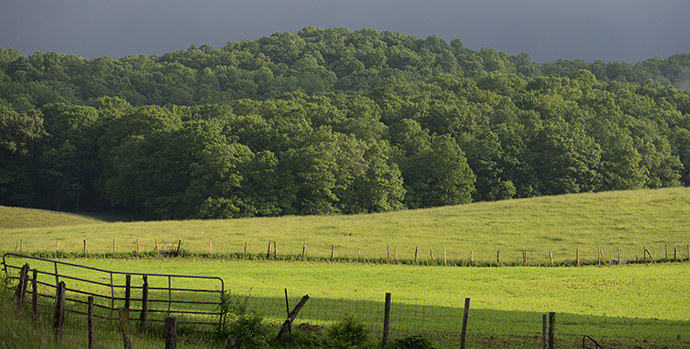 Butler is a multimedia producer/editor for United Methodist News Service and DuBose is staff photographer for United Methodist News Service. Contact them at (615) 742-5470 or [email protected]. To read more United Methodist news, subscribe to the free Daily or Weekly Digests.