---
Key points:
• Olympian Simone Biles and St. Paul excelled while coping with unseen challenges.
• Their experiences hold lessons for us about how we set expectations – and how we react when the results are unexpected.
---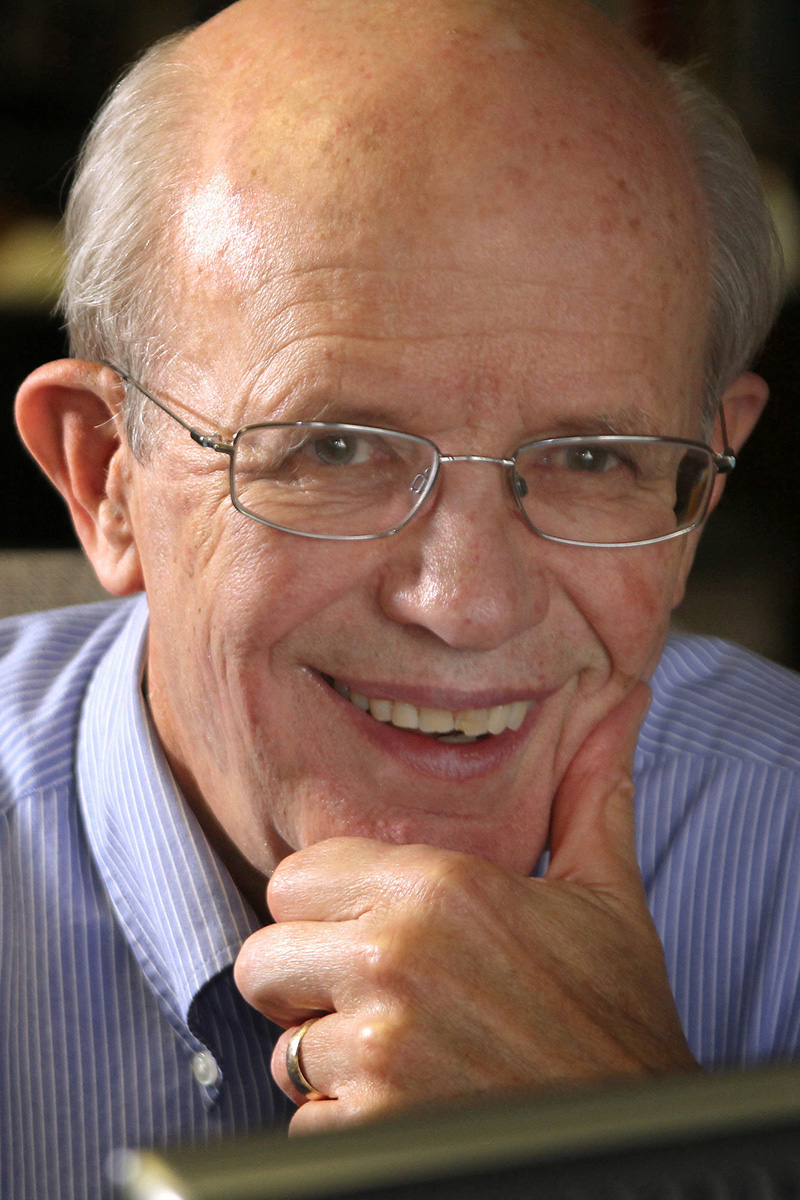 Rich Peck.
Photo by Kathleen Barry, UM News.
If you read any of the predictions about Simone Biles' expected finishes in the Olympics, you would have been certain the GOAT (greatest of all time) would receive gold in two or more events.
She had an unblemished record and the support of teammates and coaches. In the 2016 Summer Olympics in Rio de Janeiro, Biles won individual gold medals in the all-around, vault and floor.
Expectations were high, but she only received a bronze on the balance beam.
The talented gymnast says she experienced "the twisties," a phenomenon in which gymnasts lose the ability to keep track of their bodies at high speed.
Had we been present before St. Paul ventured to Athens, we would have heard high expectations regarding the possibility of his establishing a church in that home of the Olympics.
Paul had what we today might call a golden-buzzer opportunity on America's Got Talent.
He was invited to speak at the Areopagus on Mars Hill, the central meeting place where philosophy, religion and law were discussed. It was where Athenians and foreigners "spent their time in nothing else but to tell or hear some new thing" (Acts 17:21).
What an opportunity!
Well used to hearing about gods and goddesses, Paul was introduced as a person who would tell about the god, Jesus, and the goddess, Resurrection.
Commentaries
UM News publishes various commentaries about issues in the denomination. The opinion pieces reflect a variety of viewpoints and are the opinions of the writers, not the UM News staff.
Paul does not experience the twisties. He knows exactly where he is.
A less talented preacher would have begun with a condemnation of the idols erected on the hill. Instead, Paul compliments them by noting they were all "very religious." He says he noticed an altar to an "unknown god." He uses that idol to say he wants to introduce them to the God for whom the statue was built. He proceeds to tell them about God as the creator and explains the closeness of God and their need to repent of their rebellion against Him. Paul concludes his sermon by introducing them to Jesus Christ, whom God had raised from the dead.
The result?
At best, a bronze medal. Only a few believed and unlike previous occasions, he did not establish a church in that city.
The New Testament contains no letter from Paul to the Church of Athens and there is no Book of Athenians.
Hundreds of scholars have debated the reasons for Paul's failure. They can find fault with neither his performance nor his opportunity.
The fault rests with the audience.
The Athenians were so used to debating academic issues, they treated Paul's message as just another academic exercise.
Perhaps they viewed him as a foreigner with an unfamiliar accent and unusual dress. He was not part of their group and was not a graduate of the University of Athens.
They never allowed his message to touch their hearts.
As the Athenians, we are likely to dismiss the message when the messenger comes from someone outside our familiar group.
Perhaps we need to guard ourselves against the same prejudices as the Athenians. We need to be cautious about how we judge people from outside our communities.
We need to avoid the twisties by opening our hearts and minds to people from other cultures, and to allow their messages to touch our hearts.
Both Paul and Simone were coping with unseen factors. They both taught us to look beyond the surface level and to adjust our expectations.
Perhaps we need to forgive ourselves when we fail to meet expectations.
We are in good company.
Peck is director of communication for United Methodist Men in Nashville, Tennessee.
News media contact: Tim Tanton or Joey Butler at (615) 742-5470 or [email protected]. To read more United Methodist news, subscribe to the free Daily or Weekly Digests.
---
Like what you're reading? Support the ministry of UM News! Your support ensures the latest denominational news, dynamic stories and informative articles will continue to connect our global community. Make a tax-deductible donation at ResourceUMC.org/GiveUMCom.