Leaders of financially embattled Claremont School of Theology see its relocation from the Los Angeles area to Willamette University in Salem, Oregon, as a matter of survival.

The prospects for the United Methodist seminary's move recently brightened, thanks to a decision by Judge Dan Thomas Oki of the Los Angeles County Superior Court.

Oki's ruling frees the seminary to sell its 16.4-acre campus in Claremont, California, at fair market value. Charles Clark, a lawyer for the seminary, puts that at about $36 million.

"The money will allow us to retire our debts and also to pay for the transition and the relocation," said the Rev. Kah-Jin Jeffrey Kuan, president of Claremont School of Theology. "We hope that we will still have a substantial amount to return to our endowment."
But the other party in the litigation, The Claremont Colleges, announced it is appealing Oki's decision.
Claremont School of Theology, one of 13 United Methodist seminaries, went public in 2017 with its hopes to right itself financially by selling its campus and embedding within United Methodist-affiliated Willamette University.

But the seminary ended up in court with The Claremont Colleges, a neighboring group of liberal arts colleges and graduate schools in Claremont, 30 miles east of downtown Los Angeles.

At issue was whether Claremont School of Theology was required, because of decades-old grant deed restrictions, to give The Claremont Colleges a "right of first offer" to buy the land — with a price likely to be millions lower than fair market value.

Oki ruled on Jan. 23 that The Claremont Colleges instead would have a "right of first refusal" if the seminary finds another buyer. That means The Claremont Colleges could still buy the land but would have to match the other group's offer.

"Our overarching goal in pursuing the litigation was for CST to be able to achieve fair market value for its property, and I believe this decision allows CST to achieve this goal," said Clark, the seminary's lead attorney in the litigation.

Clark added that the seminary is "far along" in negotiations for a lease/purchase agreement.

"While we do not want to disclose the name of the entity, CST will say that it believes the entity will be a fully qualified buyer under the judgment that will also be a welcomed and valuable addition to the Claremont community," Clark said.
The Claremont Colleges saluted part of Oki's ruling but announced it is appealing nonetheless.
"While we are pleased that this ruling will ensure that the property continues to be used by a bona fide institution of higher education, we believe the original agreement is binding and would like CST to abide by its commitments," said Stig Lanesskog, CEO of The Claremont Colleges Services.
The Claremont Colleges had offered the seminary $14 million for most of the property, well short of half what the seminary believes is fair market value.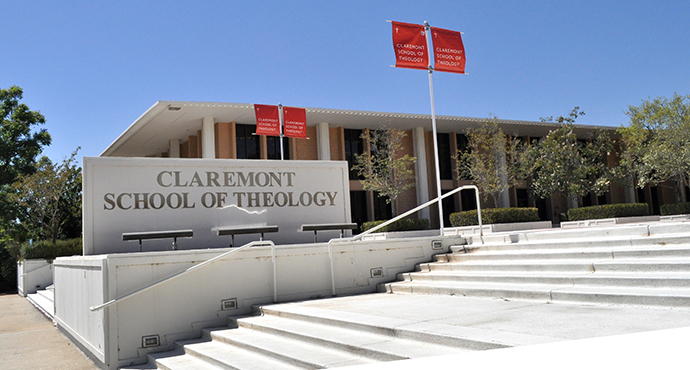 Claremont School of Theology, like some other stand-alone seminaries, has struggled financially for years. It remains under sanction by the Western Association of Schools and Colleges.

That accrediting group notes in a 2018 report the school's chronic deficits and practice of borrowing from endowment funds.

Kuan said the school's total debts are $6.9 million and its operating deficits have exceeded $2 million each of the last two years. But he said that's down from a $4 million deficit three years ago.

Enrollment, helped by online and hybrid courses, reached a record high of 432 last semester, Kuan stressed.

"That's unprecedented for a school going through so much challenge," he said. "We have students coming from all ethnic backgrounds, from all over the country, as well as from many Asian countries and Africa."

By occupying existing space at Willamette, the seminary can cut $2 million or more a year in operational costs while retaining its name and identity, Kuan said.

Both he and Steve Thorsett, have argued that a partnership would benefit both schools.

"CST's progressive approach to theological education — coupled with our shared commitment to educating students to contribute to and enrich their communities — will enhance academic offerings for students and faculty and further Willamette's mission," Thorsett said.

Kuan said the schools have a memorandum of understanding but are still working out details, a process he believes will lead to an affiliation agreement this spring.

The seminary plans to offer some classes on the Willamette campus this fall but will continue to operate in Claremont until students who started there have graduated.

"The major move will be sometime in the summer of 2020," he said.

The accrediting agency notes in its report the seminary's promising enrollment trends, including growth in the number of residential students, as well as high retention rates and low loan default rates by students. The report praises the seminary's leadership.

But it also speaks of challenges that go with a move, such as retaining donors and keeping enrollment strong.

"Oregon is among the highest religiously unaffiliated states in the country, second only to Vermont," the report says. "How will this affect the make-up of a CST at WU student body?"
As for The Claremont Colleges' decision to appeal, Kuan said he was "certainly disappointed."
"Fortunately, we have been diligent and have built in safeguards to ensure CST will survive the appeal, continue exploring a move to Salem and ultimately receive fair market value for the property," he said.
Hodges is a Dallas-based writer for United Methodist News Service. Contact him at 615-742-5470 or [email protected]. To read more United Methodist news, subscribe to the free Daily or Weekly Digests.
---
Like what you're reading? Support the ministry of UM News! Your support ensures the latest denominational news, dynamic stories and informative articles will continue to connect our global community. Make a tax-deductible donation at ResourceUMC.org/GiveUMCom.