Science Mike is not a preacher or theologian, but every week, he answers questions about faith and science in ways that seekers and searchers can understand. 
Science Mike, aka Mike McHargue, a member of Good Samaritan United Methodist Church in Tallahassee, Florida, has become a major phenomenon on the internet.  
His "Ask Science Mike" podcast receives upwards of 6,500 downloads a day, and he is in the iTunes "Top 20" podcasters based on measureable internet metrics.
Science Mike takes questions about science, faith and life.  He typically receives anywhere from 3,000 to 5,000 queries a month and has assembled a team to help him select the ones that make it to the airwaves.
"We are able to accommodate about four per show," he noted.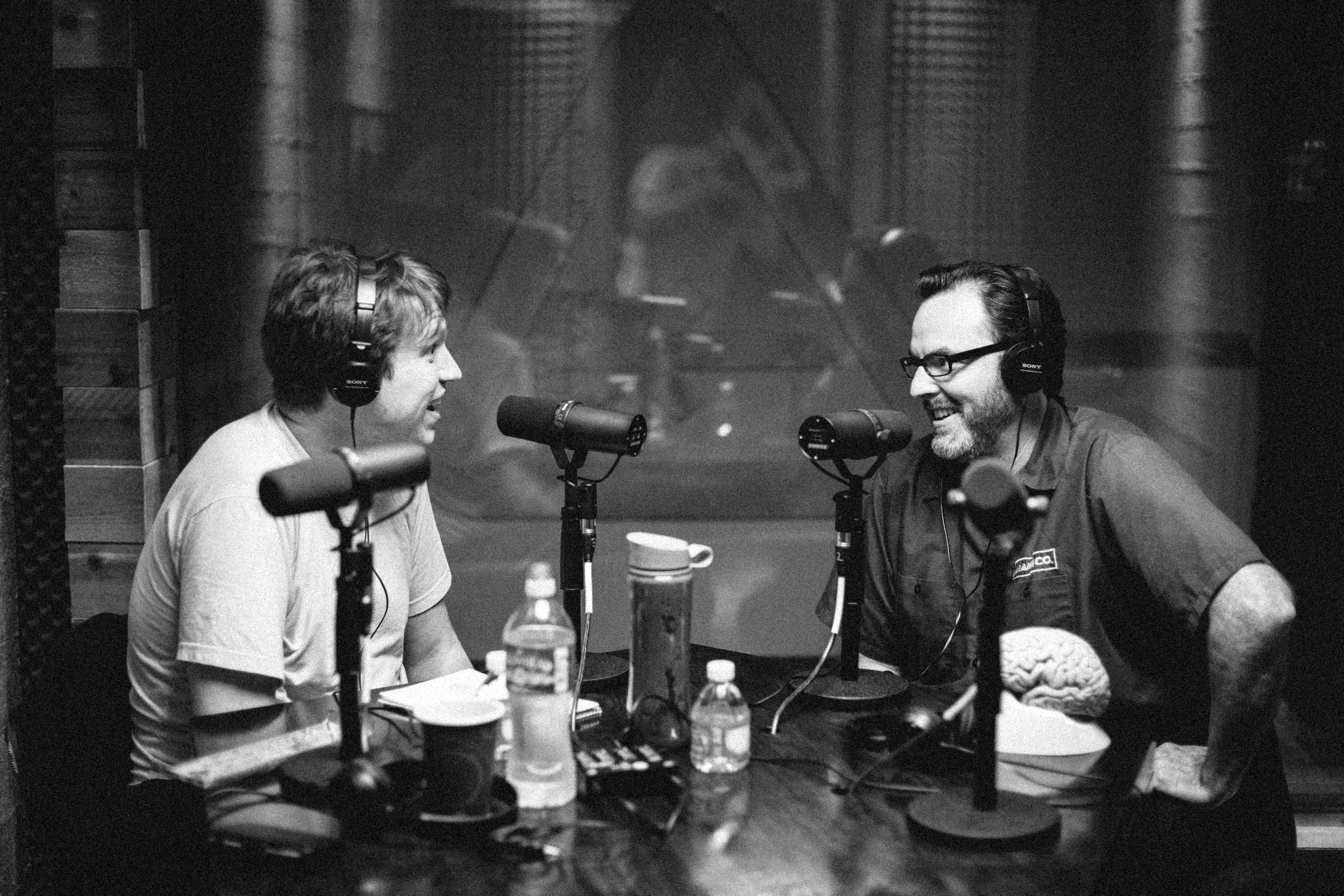 McHargue's appeal may be due in large part to the fact that he is open about his own personal journey — a journey that includes periods of evangelical fervor, atheism, skepticism and Christianity. 
"When I was growing-up, God was my best friend," McHargue said. "My family was Southern Baptist. My father was a minister of music at our church. I grew up loving everything about the church and Christianity, especially the sense of personal connection I had to God."
His faith was severely tested when his parents' marriage began to break apart during his teen years.
"I didn't know where to turn, so I turned to the Bible," he said.
"But the more I read the Bible, the more confused I became," he added. "It didn't make sense to me.  It seemed full of inconsistencies, and some of the ways that God was depicted were disturbing to me."
As McHargue grew into adulthood, he continued to wrestle with doubts about his faith. He married a "good Baptist girl" and continued to be an active Christian. "I taught Sunday school, performed in the praise band and served as my church's youngest deacon," he recalled, "but it was all a sham."
"On the outside I was pretending to be a Christian, and on the inside, I knew I was an atheist."
McHargue has related his experiences grappling with the tensions between "what I believed and what I experienced" in his book "Finding God in the Waves" and in a two-part series of a bi-monthly podcast he co-hosts with Michael Gungor, a Christian musician. That podcast, "The Liturgists," currently has more than 250,000 subscribers.
"We provide one of the few 'safe places' for people whose beliefs about God are changing," McHargue said. "It is a place where believers and non-believers can come together for honest discussion of issues relating to art, faith and science.  We welcome the spiritually homeless."
One podcast listener likes the "really approachable intersection between science and faith."
"Many people freak out about difficult questions. Science Mike not only takes them on but answers them with a level of grace that really invites everyone to the table. I love the show," said Cameron Hunt.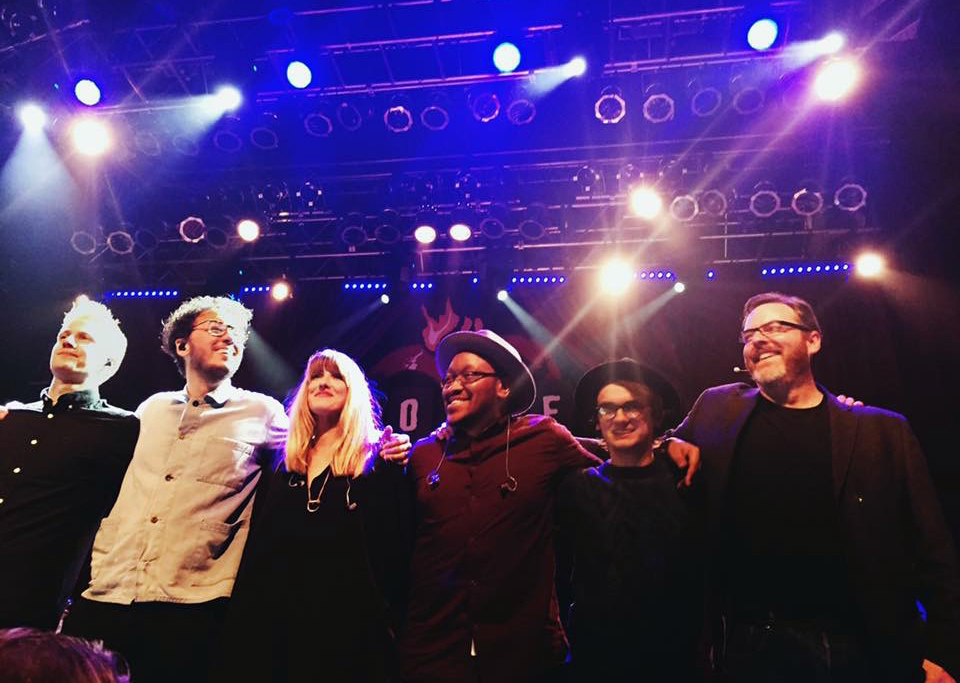 Another fan in Nashville, Tennessee, said she likes the fact that the podcasts create a space "where being right isn't the most important objective."
Heather Lawrence said McHargue has a commitment to a particular understanding of the world through scientific method and data explanations. "But he maintains a spirit of empathy and compassion for those who are just getting comfortable transitioning out of the black-and-white and into the gray," she said. 
The podcasts have become so popular that McHargue and Gungor do live events throughout the year. This fall they will be appearing in Los Angles, Boston, Seattle and in the United Kingdom, with stops in London and Dublin.
Although science and religion have been cornerstones of McHargue's life, he does not pretend to be either a scientist or theologian. "I am an avid reader and researcher," he explained.  "As a child, I taught myself basic computer programming, and by the time I was in high school, I had my own 'tech' company."
He has worked in both computer science and marketing.  He attended community college for six weeks, but said he was "too busy doing things" to complete a degree. On almost every podcast or public appearance, he calls himself a "nerd."
On his July Fourth podcast, McHargue gives an abbreviated "fireside chat," to listeners in which he encourages them to "push back" and to challenge him.  "I don't want you to agree with me," he told his core audience, "I want you to examine your reasoning and to be open to new ideas, in a civil and neighborly way."
McHargue said he is constantly reminded of how quickly the world is changing. "The fastest growing religion in America today is 'no religion at all,'" he said. Yet, McHargue finds that "people are more spiritually curious today."  In his own life, he said, "I have never felt closer to God."
Losing his faith was particularly hard on McHargue since that faith had been such a vital part of his life growing up. "I felt lost and isolated," he said. "Finally my wife confronted me, and both she and my mother began praying for me."
Everything turned around when he had a mystical experience with God during a retreat in California.  "I heard an audible sound of Jesus calling my name," he said, "and I saw a bright light coming toward me as I stood in the waves of the Pacific Ocean.  In that light I felt the love of God in me, around me and through me, and in that moment, I promised to do whatever I can to help others reconcile with God."
McHargue took up scientific study of such subjects as neuroscience and cosmology for answers to many of the questions he still has. As Science Mike, he can tell listeners how prayer and meditation actually benefit the growth and development of the brain and how collective worship is a basic human need that activates our "sympathetic" and "parasympathic" nervous systems.
McHargue finds United Methodists more accepting of the "mystery" of the divine, and less concerned about the divisions between faith and science.
 "Science gives you facts and faith gives you meaning," he said. "We all seek purpose in our lives. It is part of the human condition."
McGovern is a writer and consultant based in Casselberry, Florida.
News media contact: Vicki Brown at 615-742-5470 or [email protected]. To read more United Methodist news, subscribe to the free Daily or Weekly Digests. 
---
Like what you're reading? Support the ministry of UM News! Your support ensures the latest denominational news, dynamic stories and informative articles will continue to connect our global community. Make a tax-deductible donation at ResourceUMC.org/GiveUMCom.