Alexandria Daponte and Joseph Robbins thought they were going to be lawyers until a different calling pulled both students into divinity school.
Now rising seniors at Duke Divinity School in Durham, North Carolina, they are not sure where they will end up but both know they are on the right path.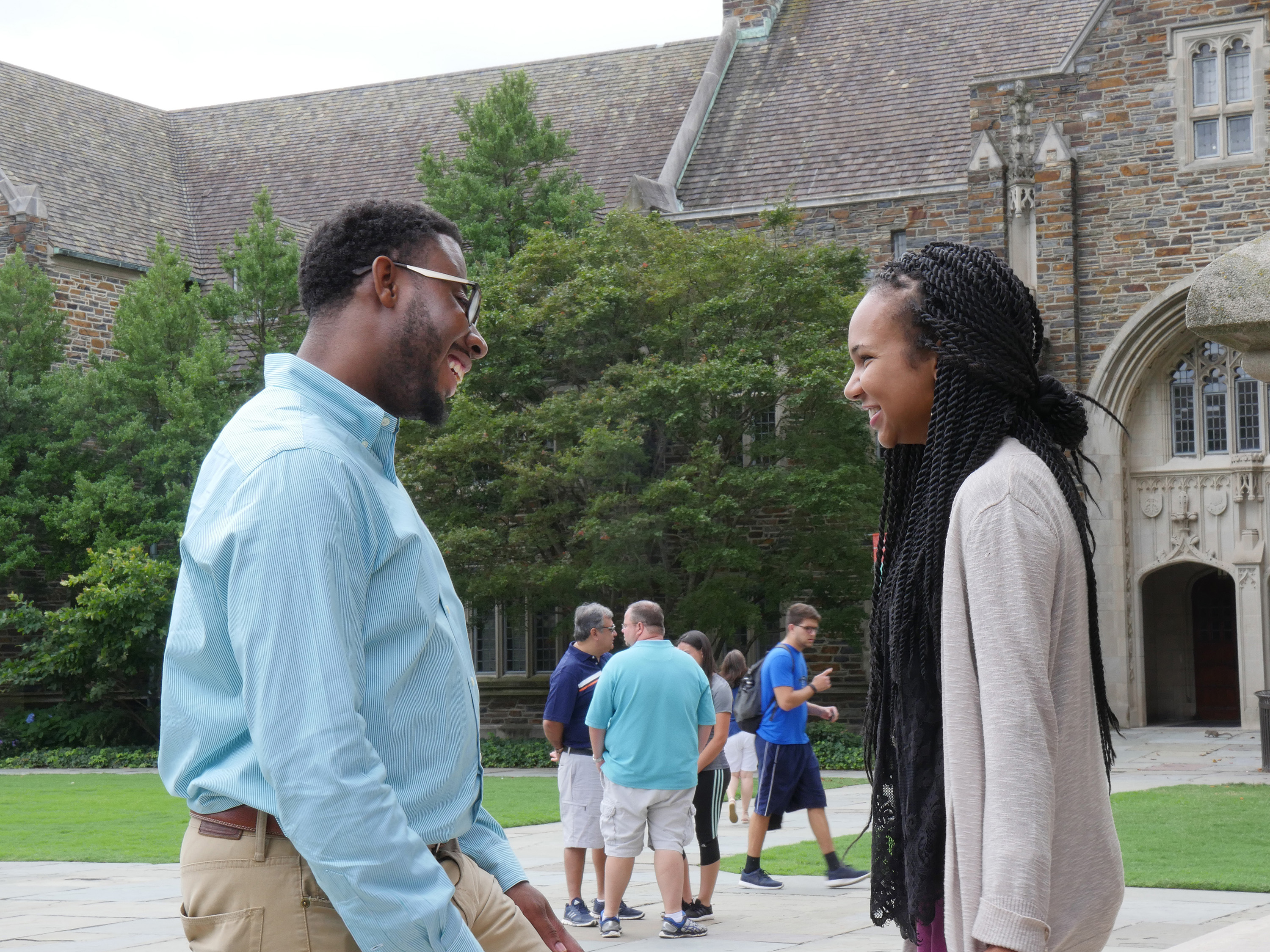 Daponte, an African-American, became interested in the prison system, specifically mass incarceration of people of color and children whose parents are incarcerated. She had dreamed of being a lawyer all through high school, but concluded she could do more through the church.
"I decided I wanted to do more than just help people get out of prison or stay out of prison but to look at how the church could be helping them as well," she said.
Robbins, also an African-American, had his eyes opened when he took a couple of classes in high school — Introduction into New Testament Interpretation and a class on taking the Law School Admission Test. 
He hated one and loved the other.
"The pull it had on me … when I realized you could study the Bible as an academic enterprise, as an exercise beyond your belief," he said. "It excited something inside of me and it really drew me to wanting to go to divinity school."
Both students are working for nonprofits this summer as part of their requirements for graduating. Robbins is at the nonprofit Step Up Ministries which serves unemployed and under employed people. Daponte is at the North Carolina Institute for Women in Raleigh.
Field experience — being in the trenches of ministry — is an important component to a degree from Duke Divinity School.
Adam Perez, a Latino student who plays the euphonium and percussion, is the interim music worship leader at All Saints United Methodist Church in Morrisville, North Carolina. His passion is to help pastors and worship leaders understand that music is important and a large facet of worship.
"I usually lead with guitar or with a drum to try to help the congregation use their voices as best as possible, whatever supports the voices," he said.
Jackie Scott, an African-American, calls herself a "nontraditional student" with two daughters, ages 19 and 12. Her field experience is serving at Duke Memorial United Methodist Church, a large, predominately-white church that often includes her professors and retired United Methodist pastors.
"I had to preach to them on Sunday. I had to preach to my professors — everyone seems to be a biblical scholar here," she joked. "We have volunteers and they are teaching me stuff. It is an amazing place to be, to be discerning my calling."
Amy Scoggin, a Latina, is a rising third year master of divinity student. She is working at Duke University Hospital as a chaplain in general medicine where she works 24-hour on call shifts.
"This is the raw stuff, the real deal," she said. "I have attended quite a few deaths."
Her experience is making her think she might want to do a year residency as a hospital chaplain.
"I love it, it is really awesome. Who knows?"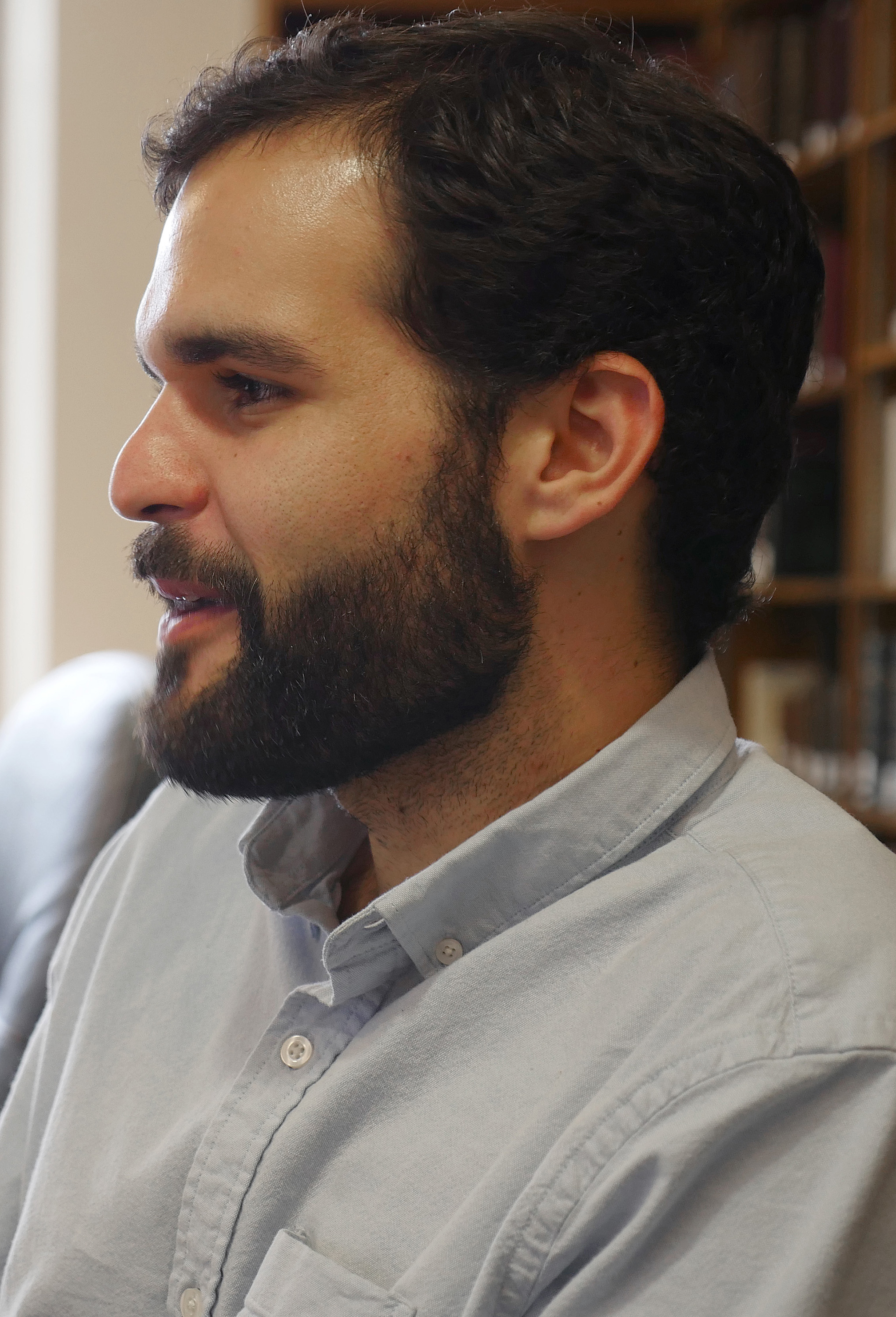 The five students come from different faith backgrounds — Christian Reformed Church in North America, Southern Baptist, AME Zion and United Methodist. Forty-seven denominations are represented at the United Methodist school.
Scoggin is part of the Hispanic House of Studies on campus. "My dad is white, and my mom is an immigrant from Cuba. I have light skin so I know I have more privileges and access to things than my other Latin American peers. I have my feet in both worlds."
"I love Duke. Something special is happening here amidst conflict," she said. "Conflict can also breed intimacy, vulnerability and change. I think the tides are turning and I have a lot of hope for what is happening at Duke Divinity School."  
Scott said she is opening herself to the guidance of the Holy Spirit.
"When I came to divinity school I did not come to be a preacher. I came to expand on my Christian writing and speaking. I do see myself speaking. I am receiving more pastoral calling."
The total enrollment in all degree programs at the divinity school is 631. The 2016-17 student body is 68 percent white, 16 percent African-American, 1 percent Native American, 6 percent Asian, 4 percent Hispanic/Latino and 5 percent none specified. Fifty-nine percent are men and 41 percent are women.
Gilbert is a multimedia report for United Methodist News Service. Contact Gilbert at 615-742-5470 or [email protected]. To read more United Methodist news, subscribe to the free Daily or Weekly Digests.
---
Like what you're reading? Support the ministry of UM News! Your support ensures the latest denominational news, dynamic stories and informative articles will continue to connect our global community. Make a tax-deductible donation at ResourceUMC.org/GiveUMCom.