Filipino United Methodist clergy and laity rolled up their sleeves and were tested for HIV/AIDS infection to promote awareness and reduce stigma associated with the disease that infects as many as 37 million worldwide.
The 2016 World AIDS Day will be observed Dec. 1, in a world where more than 35 million people have died of AIDS since the virus was identified 35 years ago.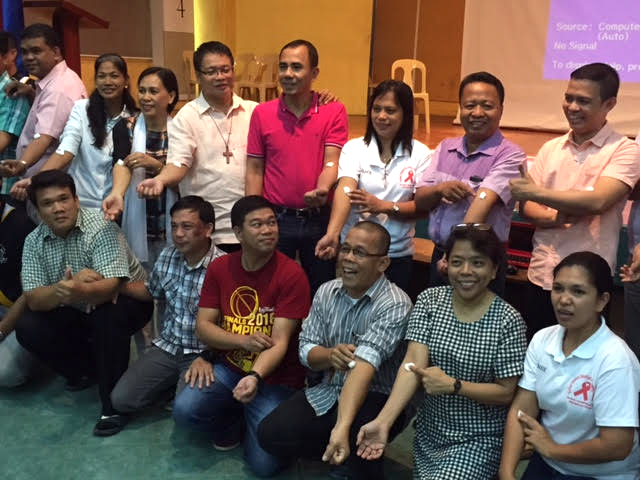 "This is a time for urgency, not complacency," said the Rev. Donald Messer, top executive for the Center for Health and Hope and member of the executive committee for the United Methodist Global AIDS Fund. Messer was in the Philippines to speak to a forum on HIV/AIDS at Wesleyan University.
"People are getting infected every day. Babies are being born HIV positive," he said.
More than 160 clergy and laity members of The United Methodist Church from Middle Philippines and South Nueva Ecija Philippines attended the forum and members of both conferences were voluntarily tested.
The forum, "Critical Thinkers: Steadfast in Pursuing Shalom" was held Oct. 31, one month before World AIDS Day. It was sponsored by the Center for Health and Hope and John Wesley Academy.  This was the second of a series of topics for consciousness raising and education to cultivate personal and social holiness. Messer has visited the country four times to speak about the deadly virus.
AIDS-free generation
"We are gathering for this conference today because we want to create an AIDS-free generation," Messer said. "Fortunately, the Philippines is making strides in that direction and you can help be a leader in making that possible." 
Messer commended the Philippines, the churches and the universities for breaking the silence about HIV and AIDS and giving urgent attention to the issues of HIV education, prevention, care and treatment.
HIV and AIDS is increasing in the Philippines. Messer said in many places in the world young people are often forgotten and excluded from education and planning about HIV/AIDS.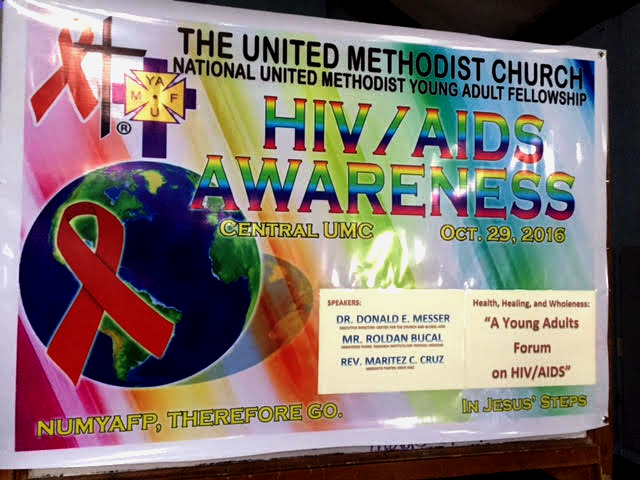 "An estimated 2,100 young people are daily infected with HIV around the world," he said.
Awareness on HIV and AIDS
May Lacap, president of the Middle Philippines United Methodist Youth Fellowship, brought 75 young people to the forum.
"The best thing that happened during the HIV and AIDS Forum was we were given an opportunity to bring awareness to this issue," Lacap said.
Lacap said there is a great need to educate every local church on HIV/AIDS.
Vince Arocena, a nurse, and adviser of the youth group at United Methodist City Temple, proposed encouraging congregations to have their blood tested.
"Going through voluntary blood test is an indication that the church is open to such issues," he said.
Dr. Arminda Adecer, a physician from the City Health Office of Cabanatuan, gave a lecture on the current state of HIV and AIDS. She also talked to the people who were getting the blood screening and gave them counseling.
"I am grateful to know that The United Methodist Church and its leaders are very open now on issues such as this," Adecer said.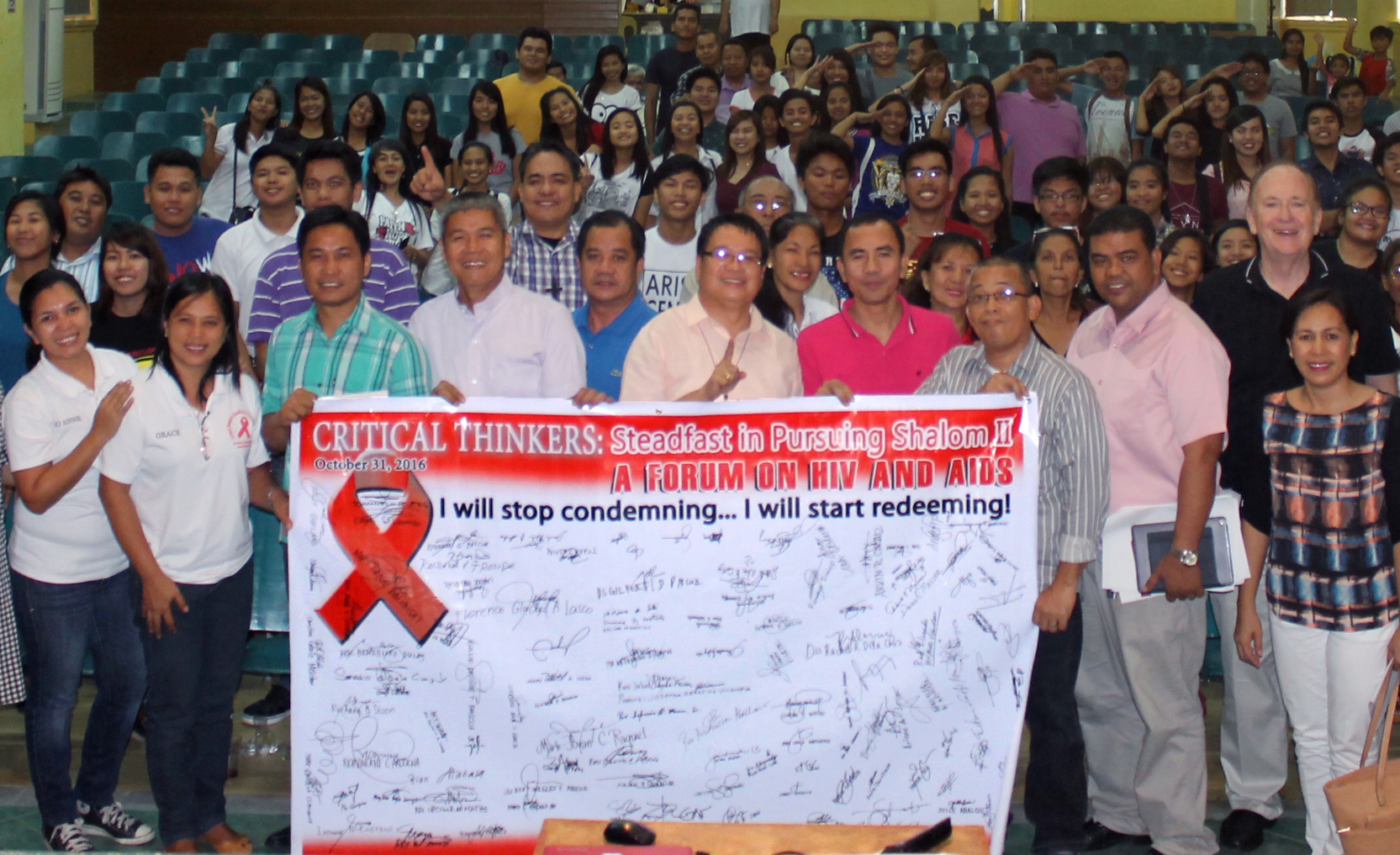 Open conversation
In order to be effective in eliminating HIV and AIDS, Messer emphasized the need for open conversations.   
"This means we have to talk about human sexuality in rather explicit ways not common in church or society," he said.
Messer quoted Bishop Catherine Mutua of Kenya who said, "We Africans like to have sex, but we don't like to talk about it!"   
"For too long the church was complicit in silence about how HIV was transmitted and prevented, thereby exposing our children and members to great risk and danger. It seemed some church people would rather have people get sick and die rather than to know the truth about to stop the spread of the disease," Messer said.
Redemptor Fajardo, a teacher of persons with disabilities, had his six students attend the forum to raise awareness for his students.
"Both the church and Wesleyan University can help by redeeming and not condemning," Fajardo said. 
District superintendents attending the forum pledged to stop condemning and begin redeeming instead.  A public statement was signed by all the participants.
"Getting to zero cannot be accomplished only by people of faith, but with our engagement— both young and old — the world has a better chance of getting to zero infections, discrimination, and deaths, Messer said.  
"Speak to your peers about AIDS education, safer sex, stamping out stigma, promoting testing, and encouraging treatment."  
"Yes, truly global AIDS is a matter of life and death!"      
Mangiduyos is a correspondent for United Methodist News Service.
News media contact: Vicki Brown, news editor, [email protected] or 615-742-5470.
---
Like what you're reading? Support the ministry of UM News! Your support ensures the latest denominational news, dynamic stories and informative articles will continue to connect our global community. Make a tax-deductible donation at ResourceUMC.org/GiveUMCom.