Renewing a centuries-old debate, Arkansas pastors took to the Internet to discuss the spiritual value of making personal sacrifices such as giving up chocolate or television for Lent.
The conversation happened in 2010 when the Facebook page of Lakewood United Methodist Church in North Little Rock posed the question of whether anyone was planning to give up social networking for Lent.  The same sort of discussion continues today. 
"Seriously?" wrote the Rev. Danyelle Trexler Ditmer, then pastor of Atkins First and Bells Chapel United Methodist churches in Arkansas.
"I have to say that is a very poor view of the Lenten discipline of sacrifice. It's like giving up chocolate. In what way will that help you grow closer to God? Instead, let us all endeavor to follow a Holy Lent whereby we honor sacrifice by taking on disciplines that will enrich our life with Christ and help us more fully appreciate the suffering and death of our Lord and the glory of resurrection on Easter morning."
The Rev. Russell "Skeeter" Hull, then pastor of Nashville First and Bingen United Methodist churches, had his own take.
"I don't argue anything that you say," he replied, "but I think that to say giving up chocolate or social networking would be random or of little value is going a bit far. The idea of the Lenten sacrifice is to make time for us to do exactly what you are talking about in your previous post. If it is social networking, TV, telephone, breakfast — WHATEVER it is — it's about creating a time to be in prayer or the Word."
Reformation debate
The pastors were engaging in a debate that was part of the Protestant Reformation.
In 1522, followers of Swiss reformer Ulrich Zwingli publicly rejected Rome's prohibition against eating meat during Lent by eating sausages not long before Easter (and were arrested for their trouble).
Harvard University historian Steven Ozment has said for 16th century church authorities, the Lenten menu was tantamount to burning a flag today. The act of defiance is often cited as the start of the Swiss Reformation.
William B. Lawrence, dean of the Southern Methodist University's Perkins School of Theology in Dallas, said that Zwingli - like his contemporary Martin Luther - rebelled against what he saw as the increasingly arbitrary rules of the Roman Catholic Church.
These rules failed to draw people closer to Christ, Zwingli argued.
"In a word, if you will fast, do so; if you do not wish to eat meat, eat it not; but leave Christians a free choice in the matter," he preached.
There is a strong biblical base for fasting, particularly during the 40 days of Lent leading to the celebration of Easter. Jesus, as part of his spiritual preparation, went into the wilderness and fasted 40 days and 40 nights, according to the Gospels.
"Which is better: to give something up for Lent or do something new for Lent? The answer would be both."
— William B. Lawrence
The Catholic Church and Eastern Orthodox churches continue to have fasting rules during Lent. But as a result of the Second Vatican Council in the 1960s, the Catholic Church has shifted its approach toward more personal responses to penitential practices.
Catholics were encouraged to substitute a meaningful act of penance as an alternative to not eating meat on Fridays year-round. The church still asks Catholics not to eat meat on Fridays during Lent and to fast - eating only one full meal - on Ash Wednesday and Good Friday.
However Christians come down on the question of fasting, Lawrence suggests that the 40-day season involve some spiritual devotion on the mystery of Christ's sacrifice.
"Which is better: to give something up for Lent or do something new for Lent?" Lawrence said. "The answer would be both."
Wesley endorses fasts
Methodism founder John Wesley wasn't content to limit fasting only to Lent. He fasted twice a week - on Wednesday and Friday - said the Rev. John Farthing, retired Hendrix College professor and then senior pastor of Greenbrier First United Methodist Church.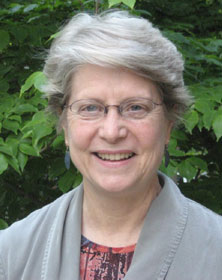 "His fast did not involve abstinence from food altogether, but allowed for limited consumption of food and drink," Farthing said.
Wesley also advised moderation because he didn't want Christians to fast so severely that they damaged their health.
Still, Farthing points out that Wesley's idea of moderation would seem quite ascetic by today's U.S. standards. Wesley was adamantly opposed to overindulgence. He also criticized the common Lenten practice in 18th century England of abstaining from pleasant food. In short, Wesley — like Ditmer — was not a big fan of giving up chocolate for Lent.
"I take that to mean that Wesley sees such minimal fasting as a trivializing of something important," Farthing said. "I think the absence of an emphasis on Lenten fasting reflects Wesley's desire for fasting to be an integral part of the Methodist lifestyle rather than just an annual observance."
Focusing on God
The Rev. Clayton Bulice, then senior pastor of Primrose United Methodist Church in Little Rock, suggested that fasting should be more about doing something good than doing without. He cited Isaiah 58:6: "Is this not the fast that I have chosen: To loose the bonds of wickedness, To undo the heavy burdens, To let the oppressed go free, And that you break every yoke?"
Others find going without helps their spiritual journey.
Bishop Charles Crutchfield and his wife, Karen, usually fast one day a week. The Crutchfields will often begin a 30-hour fast following a noon meal and not eat until dinner the next day.
"For me, fasting is a way of focusing on God," Karen Crutchfield said. "It is an addendum to prayer and helps me recognize my human limitations. It helps get 'me' out of the way so I can listen to God. Fasting is an act of repentance, discernment and humility. My focus during fasting is intentionally not on myself and my needs, but on God. Any hunger pains or discomfort become a reminder to pray."
Karen Crutchfield added that it doesn't matter what a person gives up as long as God is the focus.
"It is certainly not an achievement," she said. "To be able to fast is another gift from God."
This article was first published in 2010. News media contact: Heather Hahn, Nashville, Tenn., (615) 742-5470 or [email protected].
---
Like what you're reading? Support the ministry of UM News! Your support ensures the latest denominational news, dynamic stories and informative articles will continue to connect our global community. Make a tax-deductible donation at ResourceUMC.org/GiveUMCom.