Editor's note: This is the fourth in an ongoing series about churches in West Virginia dealing with the opioid crisis.
Early in the morning of June 26, 2018, the Rev. Paula Napier received the call that no parent is prepared for: Her son, Lincoln Nutter, had died of an overdose.
The toxicology report said he had 16 times the lethal amount of fentanyl — a synthetic opioid many times more potent than morphine — in his system. Lincoln, 32, had struggled with alcohol since he was a teenager. After hurting his back at a job, he became addicted to his prescribed pain pills. It escalated into whatever he could find, though he tried to stop, even going to rehab a few years prior.
"Nobody expects their children to die before they do," Napier said. She had lost her stepfather in April and her ex-husband in May, and called the three deaths in as many months "a spiritual attack."
Resources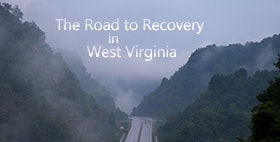 In West Virginia, 844-HELP4WV (435-7498) is a 24-hour hotline to guide addicts and families to resources and treatment for addiction and mental/emotional health.
"I kept hoping that he had grown out of his problems and we could trust him," she said, but Lincoln actually stole medication from her a few times. "You just keep praying for them and hoping that they'll get away from it."
The Rev. Sheri Kernik, who said she "prays continually for people," can relate to that ongoing hope for an addict to turn their life around.
Kernik has been working with addicts in recovery for almost 10 years, hosting Narcotics Anonymous meetings at her church, St. Paul's United Methodist in Paden City. She is also certified to mediate support groups for the loved ones of substance-abuse sufferers.
But running a recovery ministry does not make one immune to the danger of addiction, as Kernik learned tragically. Her youngest son, Tony, died of an overdose in July 2018, not long before his 21st birthday.
"You begin to look at yourself as a parent and wonder what you've done," she said.
Kernik's initial coping mechanism was to fall back on her support-group training to separate her son from the addict and see them as two separate people, knowing that her son suffered from a disease. Then the groups she helps facilitate rallied to support her, explaining things she didn't understand from their point of view.
"They reached out to me, sent texts asking what they could do to help," she said. "They cut my grass because they knew Tony did that. They offered to take care of my dogs, just help in any way they could."
Napier said in the aftermath, it was important to lean on her faith and her church family. Her initial instinct was to throw herself right back into her pastoral role, but she realized she wasn't ready and one of the laity was able to step in for her at worship. She was able to spend time alone at the beach — "my peaceful place" — before reconnecting with ministry projects.
"I understand that depression can overtake you. It's not going to help anyway so it's best to get up and do something, keep moving," she said.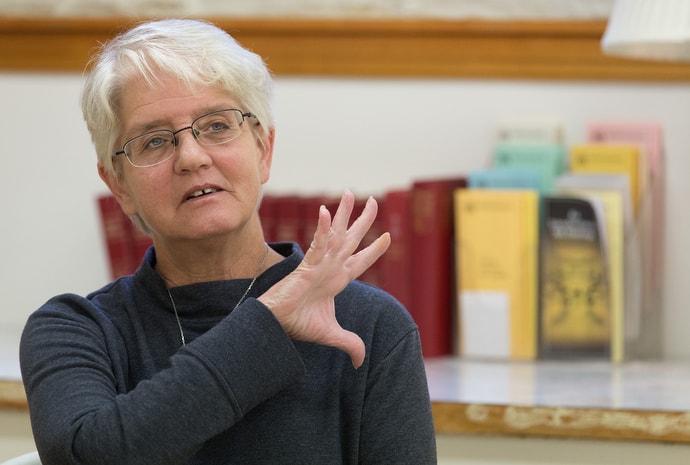 Napier's church, Canaan United Methodist in Charleston, has been working with the local homeless community for several years, from running a food pantry to helping people obtain IDs and birth certificates to hosting job fairs.
She said she feels she's gone through all the stages of grief, but hasn't really gotten her joy back.
"I'm healing. I can't watch some movies or commercials without crying, but I'm not depressed or angry anymore."
Both Napier and Kernik have been vocal about their situation and actively encourage more conversation about opioid addiction and how it affects just about everyone.
Kernik said she feels people in the state of West Virginia understand the problem much better than in other places, but adds that "until we become a little more progressive and accepting and educate people, it's not going to get any better."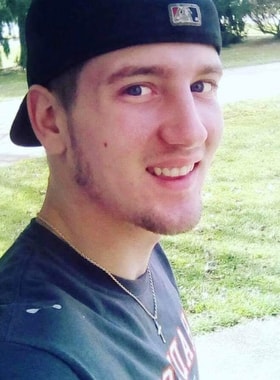 Tony Kernik
Photo courtesy of Sheri Kernik
Kernik said even after Tony's death and a second son, Alex, confronting his own addiction, she's been told that "nobody in Paden City has a drug problem."
"With any mental illness, we need to combat the stigma and let people know there is help out there — people who have been through this that can commiserate with you if nothing else," Napier said. "We live in a broken world and people need to know this hits everybody."
While Kernik is still dealing with losing Tony, she is able to celebrate Alex's graduation from rehab. Citing a woman she met who'd lost four children to overdoses, she said she actually considers herself lucky to have only two children suffer from the disease.
She also takes comfort that she knows her son is in heaven.
"People have a misconception that a drug addict can't be a Christian, but this church knew him to be a kind, loving, giving, intelligent soul, willing to help anybody else do anything.
"Probably the only thing he didn't sell was the gold cross I bought him."
Tony's photo has been displayed at addiction awareness events in Washington and New York. Helping raise that awareness helps Kernik know his death won't have been in vain.
"If I can save one person from ending up in that hole, then it's been worth it," she said.
Butler is a multimedia producer/editor and DuBose is staff photographer for United Methodist News Service. Contact them at (615) 742-5470 or [email protected]. To read more United Methodist news, subscribe to the free Daily or Weekly Digests.
---
Like what you're reading? Support the ministry of UM News! Your support ensures the latest denominational news, dynamic stories and informative articles will continue to connect our global community. Make a tax-deductible donation at ResourceUMC.org/GiveUMCom.