Editor's note: This is the fifth in an ongoing series about churches in West Virginia dealing with the opioid crisis.
Wayne Worth said he's never been afraid of people. "I'm afraid of dogs, though. They bite."
Worth, a member of United Methodist Temple in Clarksburg, has plenty of opportunity to encounter both in his ministry. Concerned by the opioid epidemic rampant in his home state, he goes door to door in neighborhoods throughout West Virginia passing out flyers containing information about local resources for anyone struggling with addiction.
"This is a great opportunity for any church in our state, a simple ministry outreach," he said. "It's a great way to be a reflection of Christ in the world."
The ministry began three years ago after three people in Clarksburg died from overdose in a single weekend.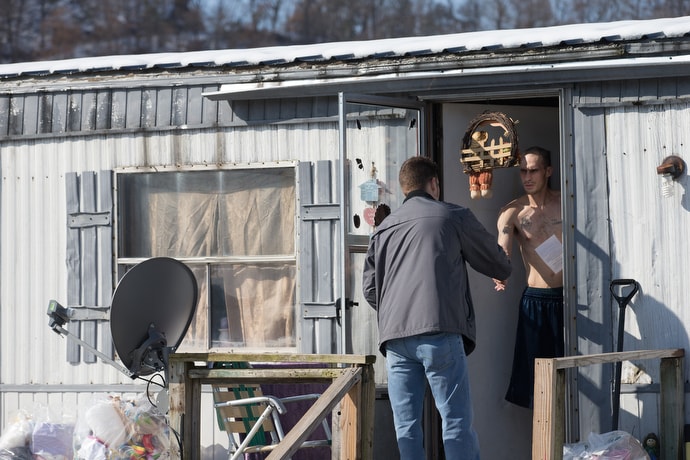 "A friend approached me in a Kroger parking lot while I was renting a Redbox movie and said, 'We've got to do something about this,'" Worth said.
They focused on the need to educate people and give them access to information to help their loved ones before it was too late. They formed the community action group Neighbors in Action and in December 2016 started knocking on doors and distributing flyers, encouraging people to keep them handy if they knew anyone who might need help.
The flyers include numbers for 844-HELP4WV — a statewide hotline for anyone needing addiction support — as well as a list of nearby 12-step meetings, support groups for family, tip lines for local police departments and drug task forces to report drug activity, and also a tip line to report child abuse and neglect. Some city services have begun putting the flyers in their utility bills.
"It became a real ministry when I fully understood how God was working through all this," Worth said. "We've had 10 people who answered the door and said, 'I'm ready to get help right now.'"
Worth said volunteer groups throughout the state have now handed out about 3,000 flyers. His efforts earned him a Harry Denman Evangelism award, which honors the outreach ministries of United Methodist clergy and laity.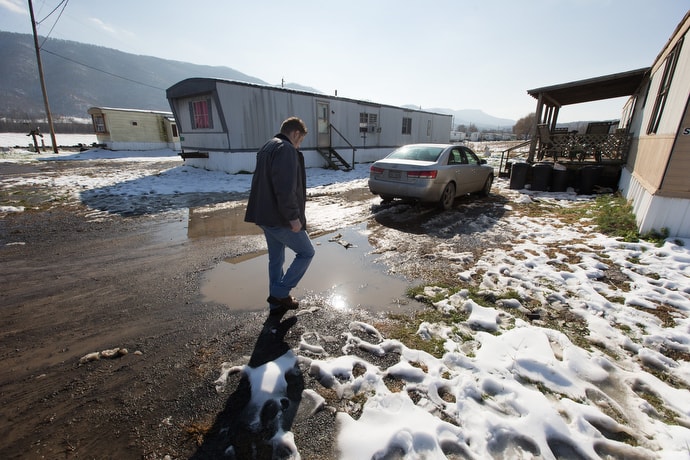 The Rev. Jeff Allen, a United Methodist pastor and executive director of the West Virginia Council of Churches, describes Worth's ministry as "so brilliant, so simple and so doable."
Allen described a story he was told about someone approaching their pastor for recovery resources and the pastor, not knowing what to tell them, resorting to doing a Google search and handing the person a printout of the results.
"Having accurate information and knowing where to go ahead of time is so vital," he said. He urged all churches to keep information printed out and readily available for anyone to pick up a copy.
"It's a ministry you don't need much money to run. I could print up 2,500 of these flyers for maybe $10," Worth said. He has customized templates with local resources for every county in West Virginia.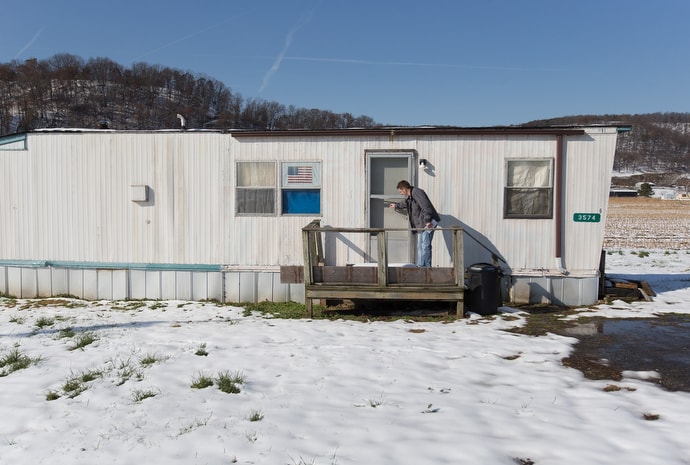 Worth said his visits are not just to pass on information but tell people why he's doing it. He tells each person that his faith commands him to love his neighbors and that he cares about "the people they care about."
He described encounters where people have broken down and cried with him because they hadn't seen their addicted children in months.
While passing out flyers in a trailer park in Fisher, Worth met Roger, who lives alone with his dogs and cats and struggles with alcoholism. He was grieving the end of a 21-year relationship and the deaths of his sister and mother in a span of months.
"I have no mom, no dad, no sisters — nobody," Roger said. "Thank you for showing up today."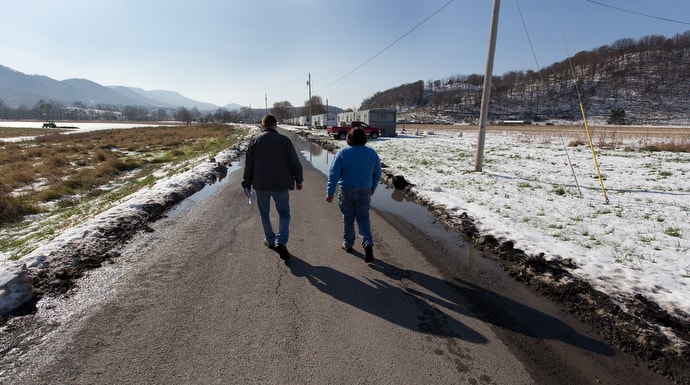 The Rev. Cheryl George, who pastors several churches in the area, was walking with Worth that day and offered to have someone pick Roger up for church.
"I'll be here Sunday," he said.
"People yearn for relationship. It's probably been a long time since somebody told Roger they loved him," Worth said.
He said the ministry has blossomed into "something way bigger than I dreamed," and hopes more churches will be inspired into similar action.
"When people get beyond the walls of the church and see the ministry that God has out there for them, it could revitalize the spiritual health of the church and the community."
"Knocking on a neighbor's door is a lost art and we need to get back into just getting to know our neighbors," said the Rev. Barry Steiner Ball, who leads the West Virginia Conference's "What If?" initiative, which encourages churches to help confront the opioid crisis.
"A couple minutes on each porch — who knows what can grow from that?"
Butler is a multimedia producer/editor and DuBose is staff photographer for United Methodist News Service. Contact them at (615) 742-5470 or [email protected]. To read more United Methodist news, subscribe to the free Daily or Weekly Digests.
---
Like what you're reading? Support the ministry of UM News! Your support ensures the latest denominational news, dynamic stories and informative articles will continue to connect our global community. Make a tax-deductible donation at ResourceUMC.org/GiveUMCom.