W. Astor Kirk spent many years fighting official and unofficial segregation in The United Methodist Church.
That is one of the reasons why the inauguration of Barack Obama as the nation's first African-American president is meaningful to him.
Kirk, whose 85thbirthday was marked in 2008 by the publication of his memoir, One Life: Three Professional Careers My Civil Rights Story, was among the African-American leaders who convinced the denomination to discontinue its practice of providing separate organizational structures for blacks and whites in 1968.
His strategy for attacking segregation, he writes in the memoir, "was to create conditions and situations that would compel the power elites within the UMC to use the institutional power of the denomination on behalf of formal racial desegregation rather than in support of official racial segregation."
When Obama addressed the 2004 Democratic National Convention, "I told some of my friends at that time that the nation. ... was going to hear a lot from that guy," he said. "I was impressed with what he said then. His rise was a lot more rapid than I anticipated."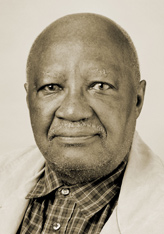 Kirk first supported Hillary Rodham Clinton, a fellow United Methodist, in her bid for the presidency. As a member of Foundry United Methodist Church in Washington, Kirk said he got to know Clinton when she attended that church while living in the White House. He was pleased that Obama attempted to heal the wounds of a heated primary season after he secured the Democratic nomination.
Obama's election is a move in the right direction for the nation, he told United Methodist News Service. "I had always hoped that, someday, we in America would get to the point where we would look at an individual not in terms of his or her race or color or sex but in terms of the individual's character and what the individual had to offer," he said.
Symbol of diverse nation
United Methodists are among the many Americans who view Obama's election as a sign that the diversity of the U.S. population has been acknowledged by voters.
Daphine Yellowbird Strickland of Jamestown, N.C., a member of the United Methodist Native American Comprehensive Plan, is one of those excited about the presidential election's outcome. "We are living in a history-making moment that should be precious to every American because the inauguration of this president means that American people can see past the color barriers," she declared.
"This inauguration is a time not just for black Americans, but all Americans to embrace one another and say to the whole world that our country can be the example of freedom and hope for all people," she said. She plans to journey to Washington for what she calls "this once-in-my-lifetime event."
The Rev. Jacob Dharmaraj of the New York Conference, who leads the South Asian National Caucus for United Methodists, noted that great expectations are being placed on the United States as the national leadership changes. He hopes Obama "will help realize the full potential of democracy," even for "the least of these" in America's diverse culture.
"An America which is becoming the most pluralized nation on earth will be led by a person who has gotten a firsthand experience of what exactly it is to be a 'minority,' Dharmaraj pointed out. "With his brilliant mind and bleeding heart, I pray that he will help our nation forge ahead and indeed realize the American ideal of 'EPluribus Unum.'"
And although Robert Perales, a religious studies major and student assistant to the office of chaplain at Southern Methodist University in Dallas, did not vote for Obama, he is optimistic about his leadership.
"I have always admired his charismatic speech and his ability to capture audiences of various backgrounds and colors," he said. "This election has truly been something historic to witness, and I am looking forward to witnessing what Obama has planned for this country."
Pride of Hawaii
The Rev. Alex Vergara, pastor of Kapolei United Methodist Mission in Hawaii and president of the National Association of Filipino-American United Methodists, is proud of the president-elect's roots.
"All of the ethnic mix of Hawaii's diverse people will be glued to their television sets and computer screens when our first island-born, locally raised Barack Obama will be sworn in as president of the United States of America," he said. "He brings with him the much-needed touch of aloha spirit that will permeate in his unique lifestyle and leadership qualities."
Vergara explained that the literal translation of "aloha" is "the breath of life." As an acronym, aloha has five "magic" words: kindness (ahahai), unity (lokahi), agreeability (olu-olu), humility (ha'aha'a) and patience (ahonui), he said.
"Our fervent prayers go to the first family, our nation and to the rest of the world as we move towards a new dimension of service to God and community," Vergara added.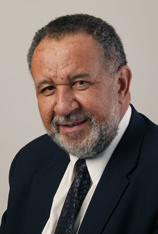 The Rev. Gilbert Caldwell, an African-American pastor in Asbury Park, N.J., is not convinced the significance of what he termed a "bittersweet" moment in U.S. history has been realized.
Despite the election of Obama, he wrote in a recent commentary, "It is obvious that many persons either are unaware of the racial journey our nation has taken and is taking, or are deliberately dismissing or denying it, or have not yet embraced the significance of this moment, because they have not been able to acknowledge the contradiction slavery and racial segregation represented in a nation with such high democratic ideals."
The United States could be "a democratic illustration of what can happen to a nation" if it admits to being less than perfect and "boldly takes steps to become better than it once was," according to Caldwell, a civil rights activist and co-convener of United Methodists of Color for a Fully Inclusive Church, an unofficial group. "This is the source of our most potent power; a nation of many colors, creeds, cultures, and histories; sometimes struggling, but often blending in magnificent ways."
Obamas aware of struggles
Religious diversity also is a factor in the nation's future. The Rev. Linda Thomas is a clergy member of the New York Conference, but she lives an ecumenical life in Chicago, serving as a professor of theology and anthropology at the Lutheran School of Theology there and worshiping at Trinity United Church of Christ.
During the public controversy over the remarks of the Rev. Jeremiah A. Wright Jr., Trinity's former pastor, and his relationship with the Obamas, Thomas said she was called upon to be one of Trinity's spokespersons. The current pastor, Otis Moss III, was one of her students when she served on the faculty of UnitedMethodist-relatedIliffSchool of Theology in Denver.
Noting that Obama "came to Christ" at Trinity, Thomas said she hopes the theology of the African-American church, "which has different sensibilities around issues of survival and liberation," will have some influence as the new president sets policies for the nation.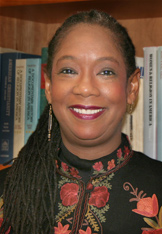 Thomas, who is acquainted with incoming first lady Michelle Obama, said that long before the current economic crisis, the family was well aware of the struggles some Americans face and already had set a standard for service to others. For example, the Obamas helped distribute food on the south side of Chicago at Thanksgiving. "This is the tradition of this family," she declared. "They help the needy."
She believes it will be remarkable "to have a real, live African-American family who is in the news every day. That's going to make my daughter and others stand a little taller."
'A new journey together'
Some African-Americans still feel the thrill of being able to cast a vote for Obama. Paula Watson of Little Rock, Ark., recalled how her 89-year-old mother, "who can barely walk," struggled to get to her polling place in West Virginia for both the primary and general elections.
"Neither of us ever believed in our lifetime that a person of African descent would ever become president of the United States of America," said Watson, founder of the denomination's Black College Fund. "It was important enough to my mother that she wanted to vote in person and not by absentee ballot, the easy way."
Obama's election was "a turning point" because the vote was based on what was perceived "as being the best for the country regardless of the color of the skin," she added.
"Americans are on a new journey together. We are becoming more accepting of each other and the things that make us different from each other."
'We felt the difference'
Yvette Moore was nearly overwhelmed when she joined a long line of neighbors at her polling place in Brooklyn, N.Y. She remembered that same line in 1984 and 1988, when Jesse Jackson ran in the Democratic Party primaries. But the mood was different.
"Then, ours was a protest vote, and we knew it. We knew he wasn't going to be the Democratic candidate for president, but he was our voice, and the nation was going to hear us, period," she explained.
"The voting machines broke. Folk on the line yelled, 'Don't leave! Don't leave! That's what they want us to do! They don't want us to vote!' We sat on the floor and waited, like a voting sit-in.
"This time, it was like a party, the original 'Soul Train' line. We joked, we laughed, we did everything but the Electric Slide," recalled Moore, a staff member of the Women's Division, United Methodist Board of Global Ministries. "Not a vote had been counted, but we felt the difference. 'They' was finally becoming 'we,' and it felt so wonderful. It felt like God was doing something in my day that I would not have believed even if someone had told me."
*Bloom is a United Methodist News Service news writer based in New York.
News media contact: Linda Bloom, New York, (646) 369-3759 or [email protected].
---
Like what you're reading? Support the ministry of UM News! Your support ensures the latest denominational news, dynamic stories and informative articles will continue to connect our global community. Make a tax-deductible donation at ResourceUMC.org/GiveUMCom.