The Rev. Per Bradley is exactly where he wants to be — "back home" in Hammerfest, Norway, serving the world's northernmost United Methodist ministry.
Bradley is just a stone's throw from the North Cape where he spent his early childhood. Despite being far north of the Arctic Circle, the harbor remains ice free because of the Gulf Stream. Hammerfest is home to some 10,000 people.
Six years ago, as Bradley signed up for a work placement for his seminary parish studies, he applied to join the ministry in Hammerfest. Bradley was excited about the possibilities.
"The work placement, gave me a taste for more of the ministry — and they expressed a desire for me to come back to them. Pastor Leif Anders Hansen was about to end his service at the same time as I was starting mine, so we both got what we wanted," Bradley said.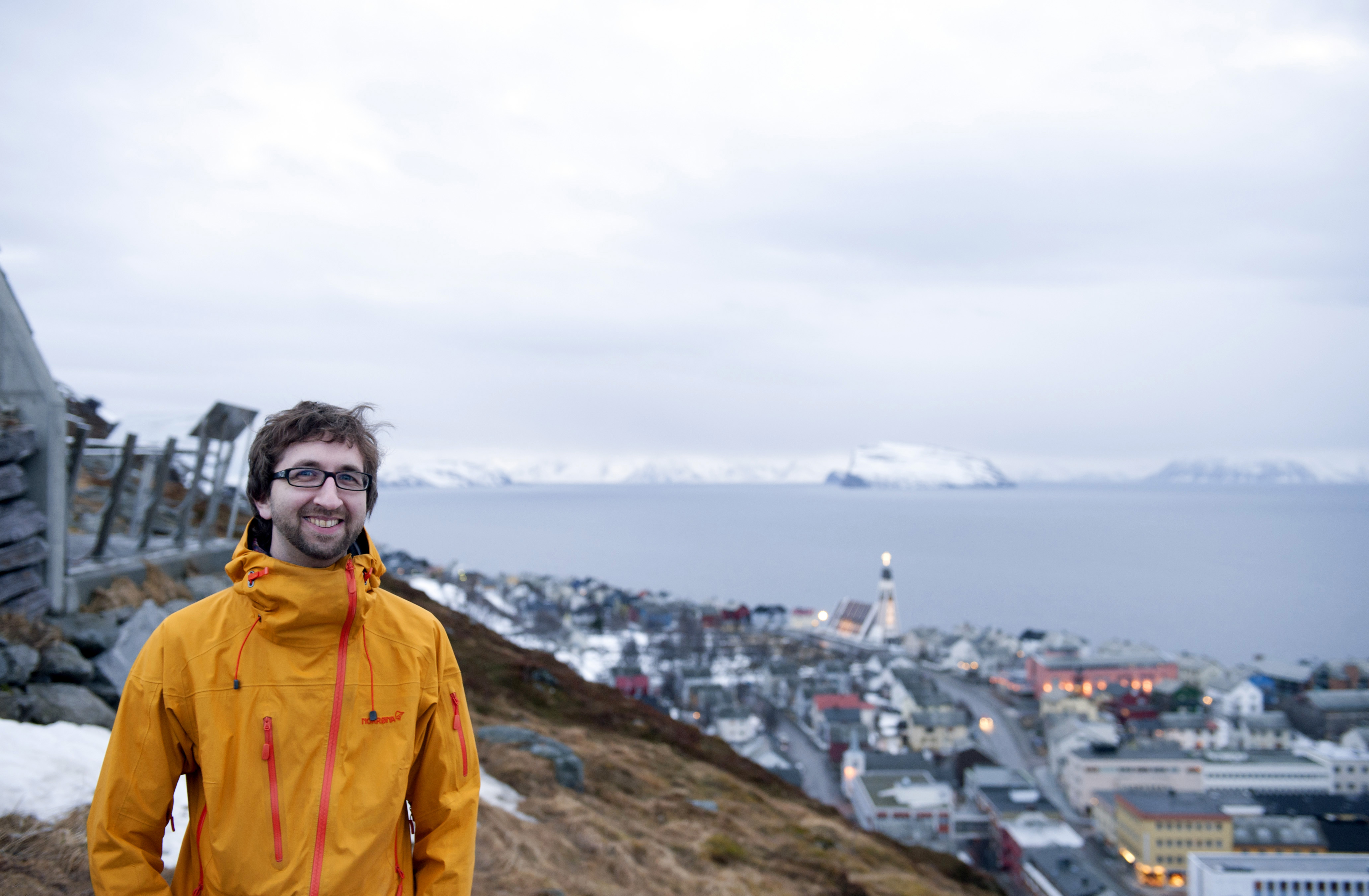 Hammerfest proved a good fit for Bradley. The church's former pastor mentored the newcomer, while giving him complete responsibility.
Per and his wife, Hanne Bradley, arrived in Hammerfest to a warm reception from both the congregation and the city. "Many … stepped up and helped us settle here," Bradley said.
Today Hammerfest is a church on the move.
Initially, Bradley said, "I sensed the ministry was in the middle of a generational shift.
"The ministry in Hammerfest has had an inspiring turnaround in its development since its near closure in the late '90s. New people moved to the city and the ministry, and new members from the city have joined. Today it's an active and vibrant ministry."
Older members groom younger members for leadership. "We have managed to include more of the younger ones in management," Bradley said, "but we`re not done with that process yet."
Now Hammerfest is reaching out to preteens through "Super Friday."
"We hope this will provide a comfortable environment for them," Bradley said. When the youth are encouraged to help grow the church, they gain confidence and strengthen their sense of belonging.
'I see great possibilities'
The congregation also is involved in youth work with other denominations. "This gives us a sense of community and unity," Bradley said. "Multidenominational work in Hammerfest is flourishing." Last autumn, in collaboration with three other denominations, the congregation offered courses on basics of the Christian faith.
Because so much needs to happen, Hammerfest leaders are prioritizing needs and goals. They invited two church advisors, Leif Jakobsen and Jon Løvland, to help visualize paths for growth and strategize to meet these goals.
"We`re looking at many different possibilities," Bradley said. "Do we want to have a family group for parents and children? Should we have groups that include all the generations? Whatever we choose, I think the will to succeed is there."
People are interested in small-group ministries. "We think these smaller groups are the key," Bradley said. "It will strengthen the community in our ministry. It will give more people the opportunity to share … their faith. It will be a better offer for new members who join the ministry. It will fortify the development of the prayer service and help people feel familiar and safe with their gifts."
A church with open doors
What are Bradley's dreams for the ministry?
"First and foremost," he said, "my dream is that we continue to be a generational ministry, where everybody has a place and an affiliation. It`s hard not to mention the basement under the church hall when one talks of dreams because the possibilities are so many. I dream of a church with open doors.
"The basement could be our window toward the city. I haven't quite figured out what to fill the basement with, but we will be a church that is open and active all week long. With the big window in the basement looking out on the main street of the city, we will become much more visible. If we can manage to become more visible and continue to be as inclusive, I see great possibilities. We will include, develop and be a ministry of service in our town.
"Today, we have a church service, prayer service, afternoon meetings and Super Friday. That's not a whole lot, but we would like to have more gathering venues," he said.
One idea is a café open 24/7, where members and newcomers could meet.
"That would be perfect," said Bradley with a warm smile.
Ellingsen is the head of communications for the United Methodist church in Norway. Lundereng is head of the main office for the church in Norway.
---
Like what you're reading? Support the ministry of UM News! Your support ensures the latest denominational news, dynamic stories and informative articles will continue to connect our global community. Make a tax-deductible donation at ResourceUMC.org/GiveUMCom.