It is Time to Break New Ground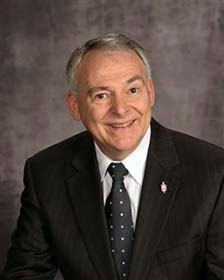 A deadly police shooting in Charlotte, NC, of Keith Lamont Scott, has added to the narrative of death and violence reported daily throughout the nation. The news that this has happened in our community has shocked us. It is reported alongside an increasing numbness in which we are becoming apathetic to the horrible events that destroy lives and community.
In an atmosphere of fear and anger we seem to be drifting into a disrespect and defiance of others which only contributes to an escalation of violence as witnessed last night when a peaceful protest turned violent. As social media shares videos of these events we quickly draw conclusions and make statements that are not necessarily helpful in resolving these frightful occurrences.
In light of this death and the destructive actions that have followed, Governor Pat McCrory declared a State of Emergency. In the midst of this increasing violence my thoughts are focused on the families who are grieving and impacted by these events; may they find mercy and understanding.
There will be many calls for prayer, which I know are already being lifted, and our prayers should lead to action. It is my prayer we might behave in such a way as to embrace Jesus' teaching, "Blessed are the merciful, for they will be shown mercy…Blessed are the peacemakers, for they will be called children of God." To be a peacemaker at this moment will require patient and persistent efforts to embrace and work with those who may not share our same life experiences and beliefs. It will require deliberate and measured steps of building trust within each community.
The Church reminds us the way in which we live in community with others is a spiritual issue. The way we treat others is a spiritual issue. The way in which we respond to others is a spiritual issue. Within each of our respective communities, with all our differences, we are called to relate to our neighbors as our brothers and sister, the family of God. Jesus responded to the question, "Who is my neighbor?," by telling a story of violence and concluded by asking a question of his own, "Which of these was a neighbor to the one who fell into" violence? The answer was clear, it was the one who risked assisting the one who had been beaten and attacked. Action is required.
I invite each of our churches to pause during their worship services this Sunday in prayer for those who have been impacted most directly by these acts of violence. Pray for the peace of our community and for those who work to protect public safety. I would also invite our congregations to consider how we might be engaged in conversation with our community leaders to encourage, support, and build trust as we become partners and peacemakers.
Finally, as we remain immersed in the acts of grace, I would ask United Methodists to form small discussion groups within our congregations and intentional conversations between communities of faith, particularly those of different racial, ethnic make-up than your own for the purpose of entering into conversation about how our involvement can be expressed in acts of mercy within our own communities right now.
The prophet Hosea (10:12) called upon the faithful people of God to live in a different way by saying, "Sow righteousness (justice), reap the fruit of unfailing love, and to prepare new ground; for it is time to seek the Lord." This is such a time. May we lead our communities to live in this "different way."
Grace and Peace,
Bishop Paul L. Leeland
Resident Bishop, Charlotte Area
The United Methodist Church
Read more from Bishop Leeland and the Western Carolina Conference at the conference website.
---
Like what you're reading? Support the ministry of UM News! Your support ensures the latest denominational news, dynamic stories and informative articles will continue to connect our global community. Make a tax-deductible donation at ResourceUMC.org/GiveUMCom.