Early evening, Jan. 12, Petit-Goâve
The cries of the wounded, the seemingly arbitrary line between life and death, are being heard and felt all over the island nation.
At the Haiti Eye Clinic, members of the volunteer mission team organized by Highland Park United Methodist Church in Dallas shout at rescue workers, "Please hurry."
The team had been treating some 130 people each day. The doctors would diagnose the patients in one room, then medicine would be distributed in another area. Finally, patients needing glasses went to Arnwine and another volunteer, Karen Gardner.
Each step needed to be coordinated to prevent a backup, something that usually occurred on the back end. Arnwine and Gardner would sort through thousands of donated glasses, including 800 Arnwine herself had collected, to find a close match for the Haitian patients.
The line had been moving smoothly when the earthquake struck. Part of an adjacent warehouse building fell on the clinic, collapsing the roof over Arnwine. Now, she is buried under concrete, her torso protected by a table.
A passing group of U.N. peacekeepers lifts some concrete slabs. But it is a group of Haitian men and an American contractor, who work in mine rescues, that is able to free Arnwine hours later.
When she is finally freed, Fish knows she is the most injured.
But there is no way to get her to the airport. All the mission volunteers can do is give Arnwine some morphine, hold her hands and pray.
Evening, Jan. 12, Hawthorne, N.Y.
Suzanne Rabb knows an earthquake has devastated Haiti, but she does not know the fate of her husband.
Years ago, before she met him, she used to dream of a life surrounded by family warming themselves by the fire on a cold evening.
"I met this man, and he had a fire I did not know, a fire that seemed not to consume but seemed to burn with such passion not only for family and love of a woman, but for Christ," she recalls now. "Clint was not the kind of person who would stand outside the fire and warm himself &ellipsis; and watch and wonder what it was like.
"No, he would only go into it. Because he strongly believed that it was only in there that life actually was lived."
So long ago she gave up worrying about risks her husband would face on mission trips.
Now, she is in prayer.
Evening, Jan. 12, Port-au-Prince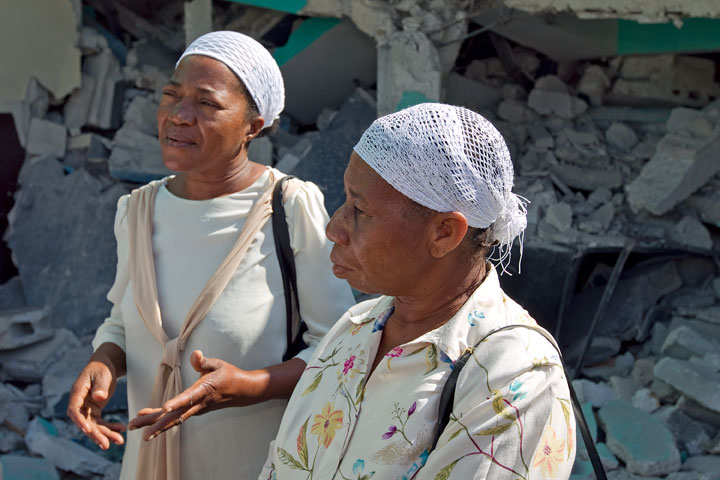 In the rubble of the Hotel Montana, his legs pinned under a concrete pillar, Rabb only occasionally cries out in pain. His friend, Sam Dixon, is in even greater agony.
Dixon, at 6-foot-2-inches tall, can barely move. The pain from his legs, combined with his body weight pulling down on his back in the opposite direction, leaves him in constant suffering. His agony is relieved momentarily when one of his companions manages to lift Dixon's upper body off the ground.
Gulley, at 5-foot-8-and-a-half and 170 pounds, leans over Rabb to help Dixon, sometimes using his feet to help lift the bigger man. Responsibility also falls to Rabb, who is trapped by his friend's side, their legs pinned together and knees bumping into one another.
Hour after hour, as night passes into day and then into night again, Rabb will grab Dixon with his free arm as Gulley pushes up on the other side to lift their friend for a few moments to ease the pain and the pressure. Rabb and Gulley clear stones underneath the larger man and place pieces of ceiling plaster under Dixon to create a makeshift mattress for additional support.
As the hours pass, Dixon at times wants to change his position minute by minute, the pain is so intense. "I apologize for being such a baby," he tells Gulley and Rabb. The two men joke with him that they have nothing else to do, nowhere else to go.
The intermittent grunts of pain, and a loss of strength with the passing of time, are the only indicators of Rabb's own suffering.
Gulley says to Rabb: "Clint, you are a tough man."
Rabb responds: "Really, I never thought of myself as a tough guy."
Morning, Jan. 13, Port-au-Prince
On the other side of the wall, Chand is the only one of the six aid workers with freedom of movement.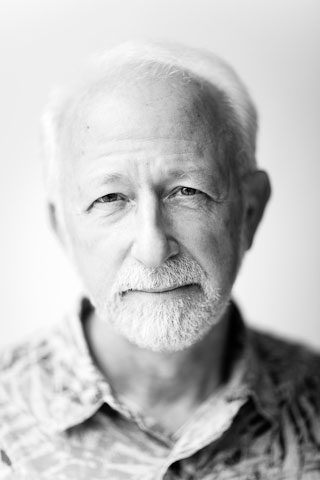 Even at 5-foot-2, she cannot stand up straight, but there is space to crawl through the rubble.
However, she is in darkness, having lost a cell phone and flashlight along with the energy bars she carried before the crash. All around her, broken pieces of concrete, wooden ties with nails sticking out and pieces of twisted metal make exploring treacherous.
By herself in the darkness, she worries that she will be separated from her colleagues if she ventures too far.
There is one other obstacle: Sarla Chand is claustrophobic, someone who suffers panic attacks in confined places. She fears stepping in the wrong place and bringing down a piece of ceiling or unstable chunks of concrete that could entrap her.
The morning after the earthquake, Chand hears sledgehammers in the distance.
"Help, help, we are trapped," she shouts. "Six Americans are trapped here, and we need help."
She waits and waits. No one comes.
Chand cries out in prayer: "God, show me. Guide me to the right opening."
She picks up a stick to probe for the dangers in front of her and starts moving.
Tomorrow: The long road home
*Briggs is news editor of United Methodist News Service.
News media contact: David Briggs, Nashville, Tenn., (615) 742-5472 or [email protected].
Resources
---
Like what you're reading? Support the ministry of UM News! Your support ensures the latest denominational news, dynamic stories and informative articles will continue to connect our global community. Make a tax-deductible donation at ResourceUMC.org/GiveUMCom.