Martin Methodist College would be acquired by the University of Tennessee System under a deal being negotiated by the two schools.
Both parties signed a letter of intent, but Tennessee's state legislature must approve any agreement between the United Methodist-related school and the state system, among other hurdles.
Trustees hope to get everything approved in time for the acquisition of Martin Methodist College to take effect July 1, 2021. Creditors of Martin Methodist would also have to approve.
"As Martin Methodist College continues to seek opportunities to thrive in a season of deep change for higher education, the University of Tennessee System offers a way to move from strength to strength," said Bishop William T. "Bill" McAlilly of the Tennessee Conference of The United Methodist Church, who is also a member of the Martin Methodist Board of Trustees.
"Our deep desire is to see students from rural Tennessee find ways to flourish through the expanded platform of the University of Tennessee."
Martin Methodist, founded in 1870 and located in Pulaski, Tennessee, is a private, liberal arts college with about 825 students. Affiliated with The United Methodist Church, its mission is to provide access to college education for students from rural areas, especially southern Middle Tennessee. The UT system enrolls about 50,000 students and has a presence in all of Tennessee's 95 counties, including campuses in Knoxville, Chattanooga, Martin and Tullahoma.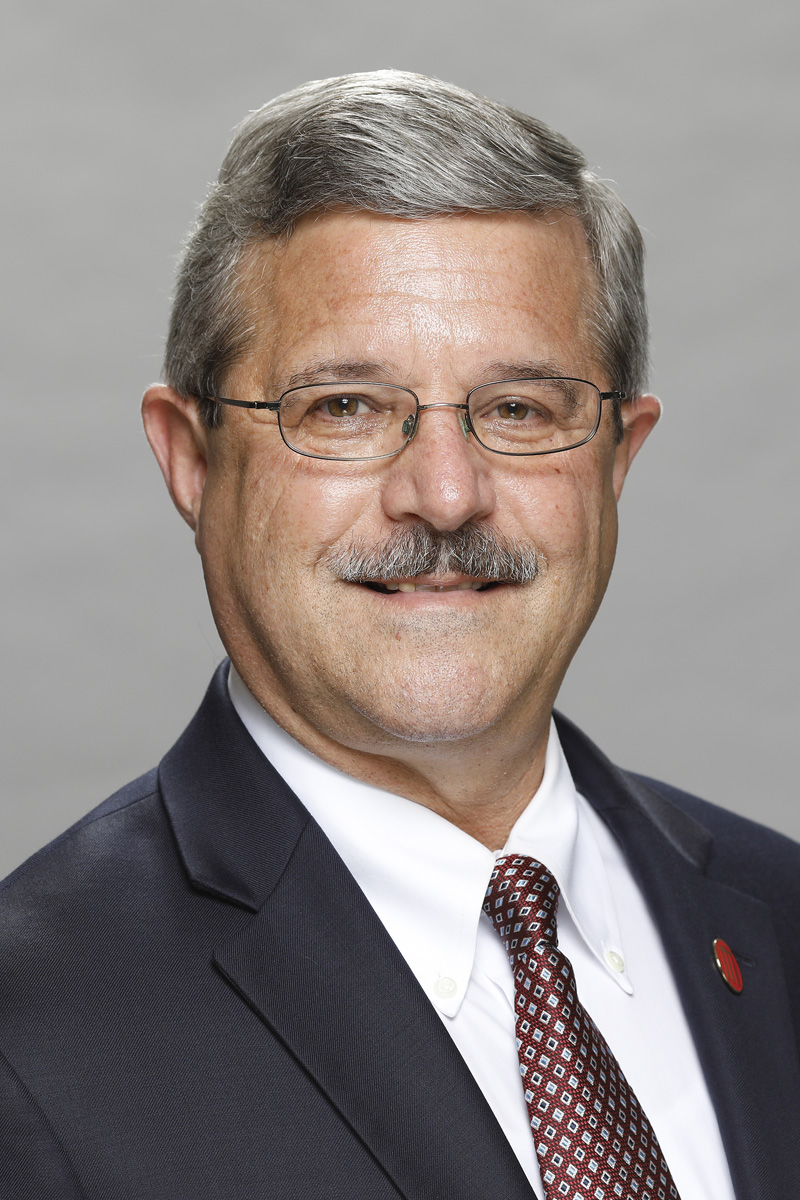 The Rev. Mark La Branche is president of Martin Methodist College. La Branche's new title would be chancellor if plans for the University of Tennessee System to acquire the United Methodist-related college work out. Photo courtesy of Martin Methodist College.
"We're not in poor financial shape," said the Rev. Mark La Branche, president of Martin Methodist.
"But the question is, can we fulfill and enhance an expanded quality of mission into the future?"
The coronavirus caused Martin Methodist officials to focus more intently on their school's uncertain future.
Along with careful budgeting, La Branche said school trustees looked into conservation of resources and proactively seeking out partnerships, collaborations and mergers. The United Methodist Board of Higher Education and Ministry is leading a conversation about creating efficiencies within the system of Methodist-related colleges and universities.
A meeting over coffee between La Branche and UT President Randy Boyd started with talk of cooperation around their nursing schools, but quickly escalated into a serious conversation about UT acquiring Martin Methodist.
The idea made sense to both of them.
"If we … create access to education, and not only maintain it, but make it more affordable and expand the breadth and quality of it, then we feel we're doing what our mission has called us to do," La Branche said.
Boyd said he is always on the lookout for expansion opportunities.
"Martin Methodist is a historic institution that for 150 years has provided opportunities and excellence to Tennesseans in critical areas such as nursing, education, criminal justice, social services and business," Boyd said. "Its graduates are vital to the long-term economic success of the region."
The relationship between Martin Methodist and The United Methodist Church would change significantly, most visibly in a new name without the word "Methodist." Although a new name hasn't been decided yet, it would likely fall in line with other UT campuses, which use their location after "UT," as in UT-Knoxville.
Martin Methodist would lose the $500,000 the Tennessee Conference allocates to it each year. But La Branche said a new Wesley Foundation would be endowed and possibly located at The First United Methodist Church of Pulaski, which is within walking distance of campus.
The Turner Center at Martin Methodist, which is devoted to unlocking the potential of people in rural communities, including rural congregations and church leaders, would also maintain a United Methodist influence on campus. The center has Methodist leaders and was founded by businessman Cal Turner Jr., co-founder of Dollar General and a United Methodist.
Scholarships earmarked for United Methodist students would remain, as would funds held at the United Methodist Higher Education Foundation and the Tennessee Conference that can be used to benefit United Methodist students or initiatives, La Branche said.
"So we have money that can still be used to promote Methodist causes or Methodist students at the University of Tennessee," La Branche said.
"We are deliberate about being Christ-centered … so our hope is that we transition that from a campus-supported activity to an endowed activity that has the permission to carry out its activities with the students," La Branche said. "It will be different but I think it will be even better."
The intent of negotiators is for Martin Methodist's executive team to remain in place, including La Branche, whose title would shift from president to chancellor, to sync up with leaders of other schools in the UT system. La Branche has led Martin Methodist for four years, after a stint at Louisburg College in North Carolina.
About 280,000 students attend the 115 United Methodist-related schools, colleges, universities and theological schools across the U.S.
Several United Methodist-affiliated college or universities have closed their doors in recent years because of financial difficulties and other challenges faced by many small, liberal arts colleges.
Lambuth University, in Jackson, Tennessee, closed in 2011 and the University of Memphis bought the property for a Jackson campus. Green Mountain College in Poultney, Vermont, and Hiwassee College in Madisonville, Tennessee, closed last year. In 2020, MacMurray College in Jacksonville, Illinois, closed after the end of the spring semester in May.
Other United Methodist-related colleges have become public colleges, a spokeswoman for the United Methodist Board of Higher Education and Ministry said. She said Chattanooga University, originally a private Methodist institution, merged and affiliated with the University of Tennessee in 1969 to become UT-Chattanooga.
Trends in higher education toward more science, technology, engineering and math curricula, focused on landing graduates on an immediate career path after graduation, are hurting small liberal arts colleges. Also, many have small endowments, which makes it harder to persevere under adverse conditions.
"We can still do good in this era," La Branche said. "The question is how long and to what extent?
"What you don't want to have happen, which has happened at many other places, is your debt grows and you get into a financial place where you're not and would never be an attractive partner."
Patterson is a UM News reporter in Nashville, Tennessee. Contact him at 615-742-5470 or [email protected]. To read more United Methodist news, subscribe to the free Daily or Weekly Digests.
---
Like what you're reading? Support the ministry of UM News! Your support ensures the latest denominational news, dynamic stories and informative articles will continue to connect our global community. Make a tax-deductible donation at ResourceUMC.org/GiveUMCom.