It's too early to say exactly how the Methodist Church of Puerto Rico has been affected by Hurricane Maria.
However, Methodists there — while trying to assess damages and start relief efforts — face the same challenges as everyone else in the U.S. territory: Power and communication failures; limited access to food, water and fuel; and a damaged infrastructure.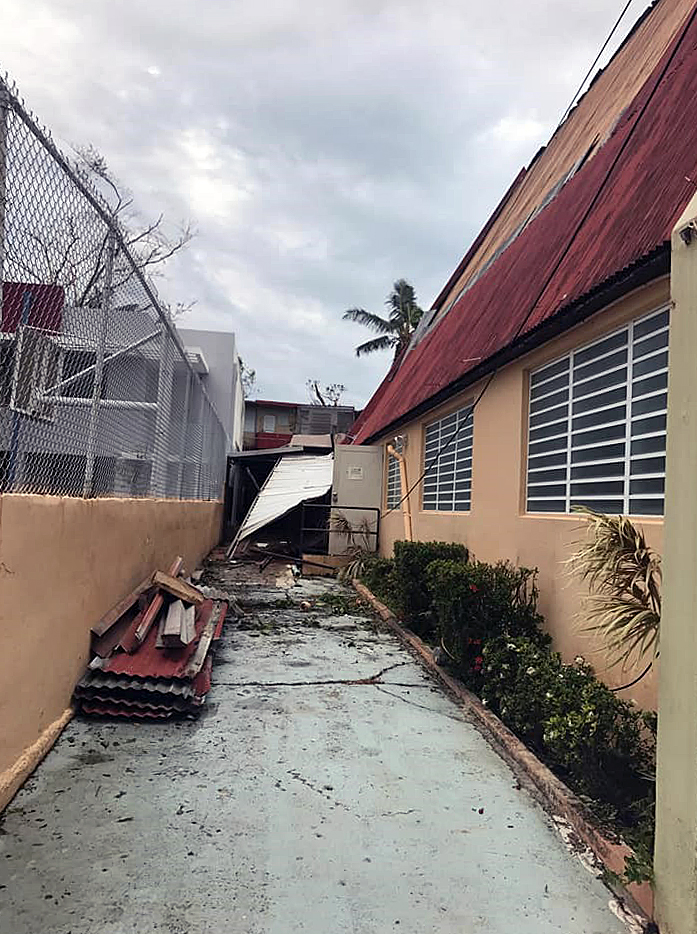 When the Rev. Hector Burgos, part of the Greater New Jersey Conference, finally spoke to his brother in Puerto Rico by phone — many days after Sept. 20, when the hurricane struck — he realized he knew a lot more about the devastation caused by Maria than family members on the island.
"I fear that the knowledge of the magnitude of the impact is limited to their vicinities," said Burgos, a native of Barranquitas, Puerto Rico, and director of connectional ministries for Greater New Jersey.
He said he was humbled by the fact that his brother, an engineer who lives in Bayamón, had spent an entire Sunday "going from creek to creek around his house collecting water" in order to store enough for the week. The hardships affect everyone, Burgos told United Methodist News Service on Oct. 2
The United Methodist Committee on Relief has been in contact with Bishop Hector Ortiz, the leader of the Methodist Church of Puerto Rico, and his staff. But putting relief efforts in place will not be easy or quick.
While the Puerto Rican church was well prepared to respond after the hurricane, said Catherine Earl, UMCOR's director of U.S. disaster response and partner relations, the massive damage to the island's infrastructure is making it difficult to implement those plans.
A Greater New Jersey Conference lay member, Samuel Perez, was carrying a $50,000 check to Puerto Rico as he arrived on Oct. 3 to visit family.
In a message to the conference, Bishop John Schol explained that Ortiz would meet Perez at the airport to receive the check, "part of the initial response we have received for hurricane relief in Puerto Rico. More than 15 GNJ pastors are from Puerto Rico and have family that are struggling on the island. Hundreds of our laity have family there."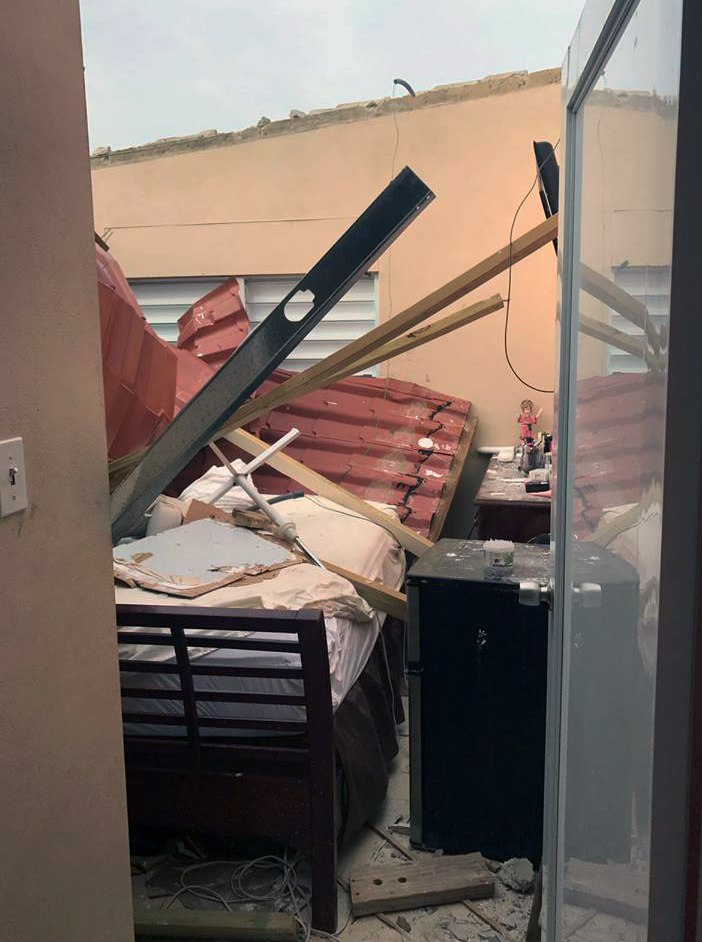 President Donald Trump also was scheduled to arrive on the island to meet with first responders and residents. Puerto Rico is a U.S. territory, and Puerto Ricans have been U.S. citizens since 1917.
Puerto Rican Methodists are visiting the towns that are open and accessible, the Rev. Luis Daniel Roman, who works in the bishop's office, told United Methodist Communications. The process of evaluation is continuing but the extent of the damage — and the need — is unknown. Even the bishop was stuck in his own neighborhood after the hurricane had passed.
"The reality is that they (Puerto Rican church leaders) have heard from a very limited number because of the challenges with communications," Burgos said.
Earlier, it was reported on the Puerto Rican church's website that two churches, Rio Piedras Heights and Torrimar Methodist, brought groceries to the community of Villas del Sol in the village of Toa Baja, which was "practically devastated" by the hurricane.
CNN reported Oct. 2 that no one in Toa Baja has electricity and only a quarter of its 80,000 residents have running water. About half of the town's gas stations were open, and supermarkets were rationing food.
"The Methodist Church of Puerto Rico with our community outreach program Re-ACE (Rebuilding Communities with Hope) is coordinating efforts to establish and distribute aid to people across our network of churches," says a message on the church's website.
"With the help of The United Methodist Church and UMCOR they have gathered provisions and are coordinating to distribute them across our different sites."
UMCOR will be working to develop the most effective way to get relief supplies to the island, Earl said. The church also will need to find a way to get supplies to those distribution sites.
"In time, volunteers from within and without the Methodist connection will be needed to support these efforts," she said. "The Church of Puerto Rico will be establishing and coordinating that mechanism in order to receive volunteers in the most helpful way. Right now, they're still in an emergency mode."
The Greater New Jersey Conference "is already formulating how we will engage in the rebuilding," Burgos said, adding that Schol has been very supportive of those plans.
Having spent years in recovery work after Hurricane Sandy — the fifth anniversary is Oct. 30 — Greater New Jersey is well aware of the challenges ahead, not only for Hurricane Maria survivors but also those in areas hit by Hurricanes Harvey and Irma.
The conference already has raised more than $200,000 for UMCOR's relief efforts for all three hurricanes, Schol said in his Oct. 2 message, and volunteer teams already were preparing to deploy to Florida and Texas.
Other United Methodist conferences in the U.S. are gearing up for a response to Puerto Rico. That includes the Missouri Conference, which is aware of the connections that Methodists in Puerto Rico have to their communities, said the Rev. Lucas Endicott, a mission strategist for the conference.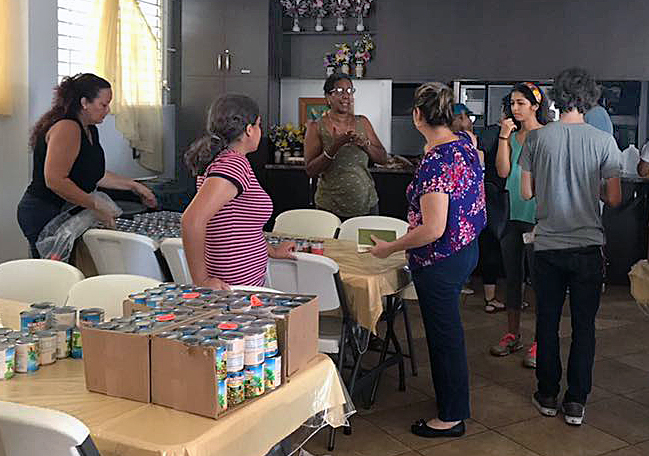 "Before the hurricane, leaders in the Methodist Church of Puerto Rico were committed to connecting to people in the community in exciting and innovative ways," he told UMNS in an email. "In the recovery following Maria, the church is already responding to those in need."
The Missouri Conference has been in touch with Puerto Rican church leaders and is encouraging its own local churches "to give monetary donations to enable the church of Puerto Rico to respond with the greatest speed," Endicott said.
"As the situation stabilizes, Methodists will be involved in rebuilding efforts of houses and schools," he said. "We hope to coordinate teams out of Missouri to aid in this long-term recovery."
For Burgos, such assistance is crucial, and he also is encouraged by the outpouring of love, concern and support from Puerto Ricans in the diaspora. "It's our homeland," he said.
Having experienced four hurricanes — Hugo in 1989, Georges in 1998, Sandy in 2012, and, most recently, Harvey, when he found himself stuck in Houston — Burgos is well aware of the work that lies ahead in Puerto Rico.
But the devastation from Hurricane Maria is on a new level. "What I hear from my parents is this is nothing like they've seen before," he said. "It was just a horrifying experience for them."
Donations can be made to UMCOR's U.S. Disaster Response, Advance #901670.
Bloom is the assistant news editor for United Methodist News Service and is based in New York.
Follow her at https://twitter.com/umcscribe or contact her at 615-742-5470 or [email protected]. To read more United Methodist news, subscribe to the free Daily or Weekly Digests. 
---
Like what you're reading? Support the ministry of UM News! Your support ensures the latest denominational news, dynamic stories and informative articles will continue to connect our global community. Make a tax-deductible donation at ResourceUMC.org/GiveUMCom.