After the deluge come the blessings. And four United Methodist pastors in Lafayette are standing ready to pour those blessings back into their recovering communities.
South Louisiana was hit by 6 trillion gallons of rainwater during Aug. 11-13.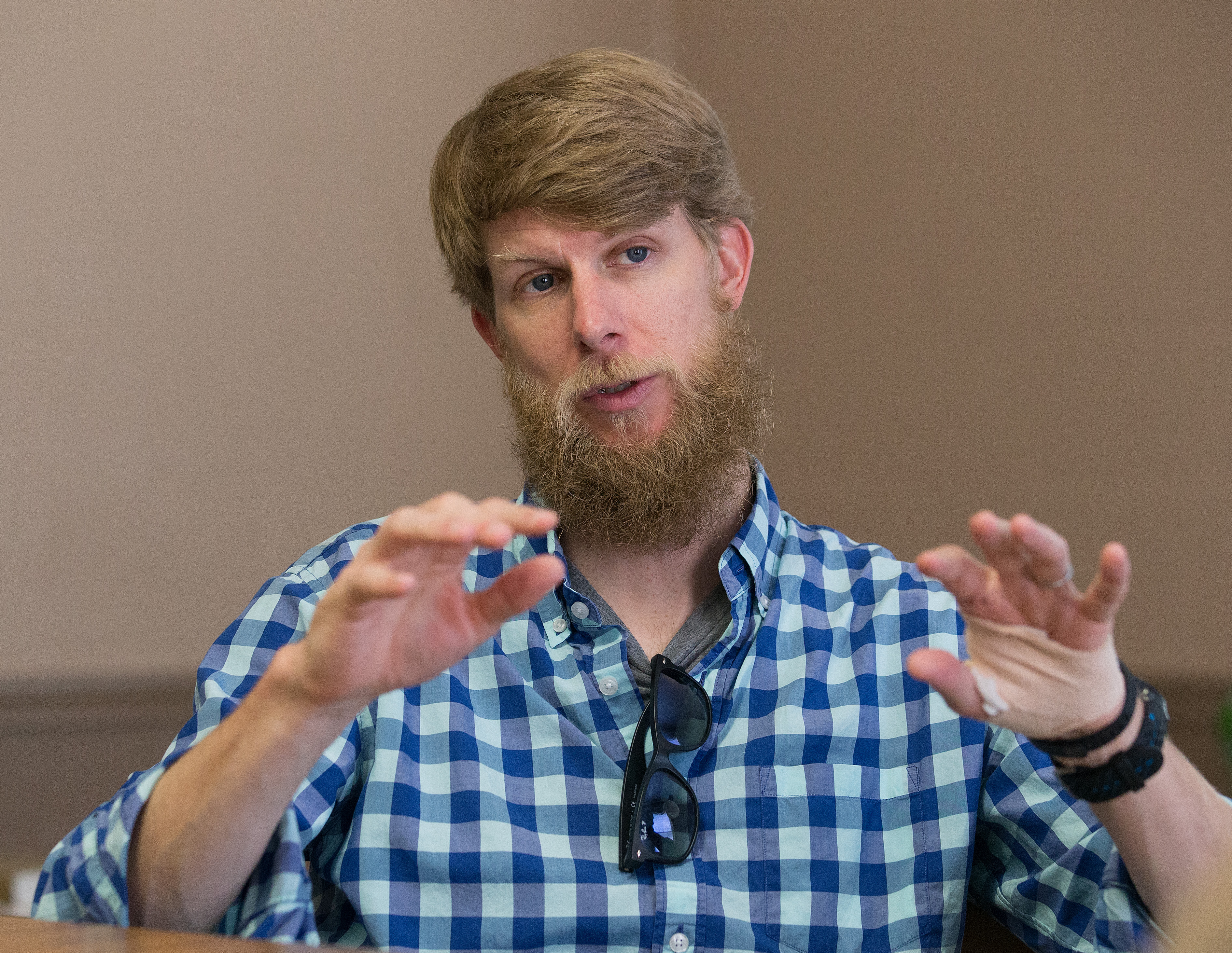 "Rain started on Thursday evening, and Friday it kept raining, and Saturday it kept raining, and I started to realize we had a big problem," said the Rev. Drew Sutton, pastor of First United Methodist Church, Lafayette.
"For me, the awareness arose Saturday afternoon when I called a church member whose husband had recently had surgery and I could hear the tears in her voice. She said, 'Water is in the house and I don't know what to do.' I told her I was on my way."
By the time Sutton was able to get to her neighborhood the roads were impassable. The National Guard bringing in boats saved the couple. From the boat, Sutton said, he and others carried the couple through chest-deep water to get them to a family member's home.
Pooling resources
A small group of pastors and congregation members gathered at Asbury United Methodist Church on Sunday night, Aug. 14, and started making plans to pool their resources.
"We just decided to be the church and we went out," said the Rev. Susan Ferguson, associate pastor of Asbury.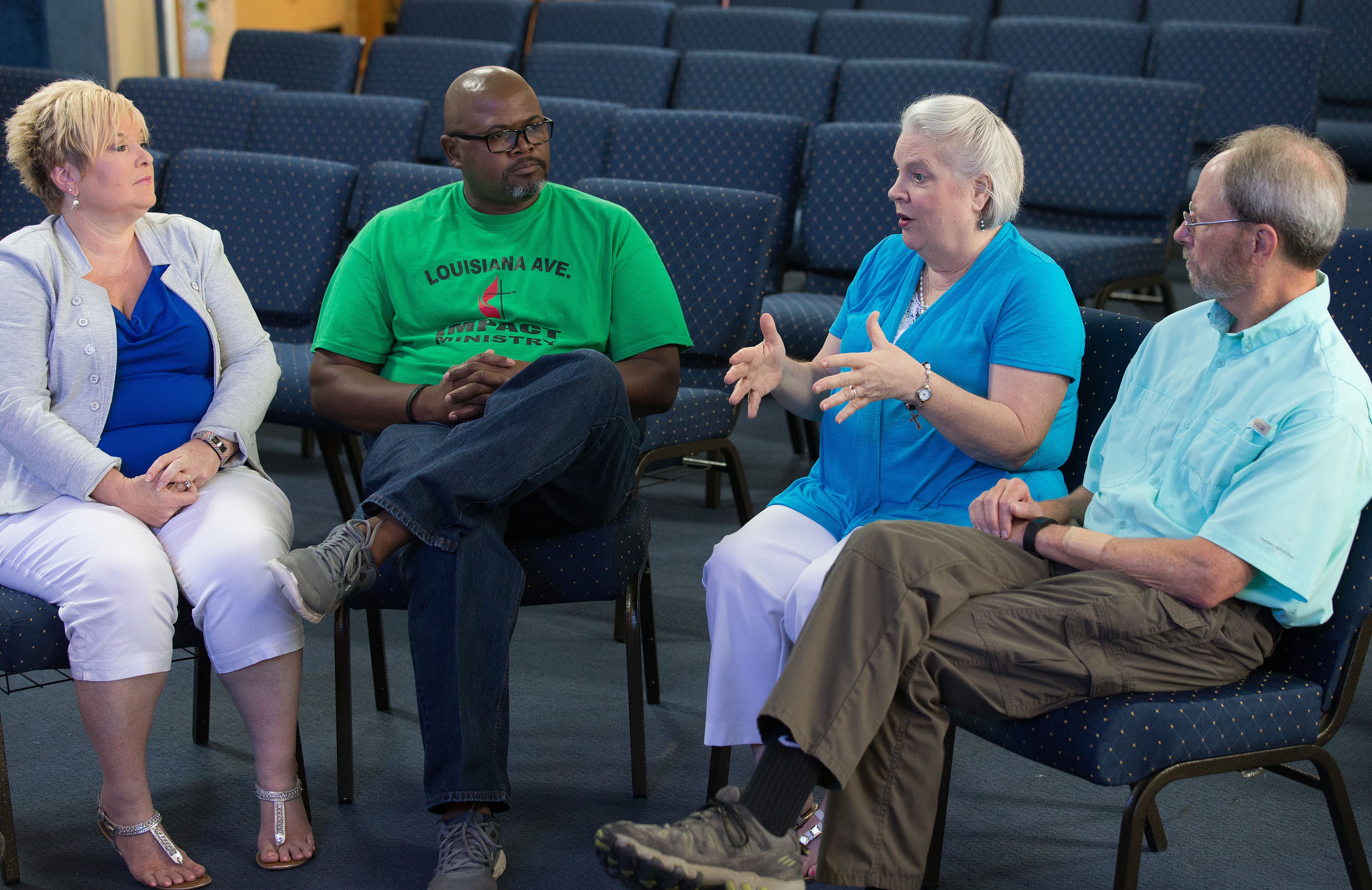 The Rev. Ramonalynn Bethley, pastor of Covenant United Methodist Church, deployed 600 flood buckets and sandwiches. The Rev. Robert Johnson, pastor of Louisiana Avenue United Methodist Church — who had an established ministry with the homeless — was out in the poorest areas of the city looking for people in need. Asbury United Methodist Church set up a disaster relief database.
"By Monday morning we were ready to deploy not just to our church members, but to our community," Ferguson said.
"We were out there in the community at the hour of their greatest need. Seeing them face to face, hugging them, praying with them. This was all over our community and we could not have done that if we weren't working together," Bethley said.
'Thank heaven for the pastor'
Johnson found a community of low-income people living in a large apartment complex with no food and no help. He forged a friendship with Kevin "Tony" Oliver, the complex's maintenance man who was the spokesperson for the residents during the crisis. Food tables were set up for the frightened people — many of who are undocumented and afraid to come out of their soaked apartments.
"I thank heaven for the pastor who came out and handed out cleaning supplies and fed us," said Oliver. "You couldn't walk in the streets. I have never seen anything like it in my life; it came so fast and so sudden."
Oliver said the low-income complex includes lots of elderly and sick people as well as lots of children.
At one point during a tour of his neighborhood, Oliver said, "I think if God was in this community, it would be a much better community."
Smiling, Johnson, replied, "God is here. You just need spiritual guidance to give people hope."
Leveling the playing field
"That's what the flood has done, it has leveled the playing field, and we are all in this together. Barriers that separate us are hard to detect in a disaster. We start linking arms. We fall in love with one another as people. I am looking forward to that day when it really shows up in our churches," Ferguson said.
Sutton agreed that "something mysterious" is happening.
First United Methodist Church has been reading Romans 5:1-5, Sutton said, because a pastor from New Orleans shared those verses with him in the wake of Hurricane Katrina.
Paraphrasing the passage, Sutton said that suffering builds character, which brings help and hope that never disappoints and leads us into love of God.
"To be part of that and to see our community enduring and to see the character unfolding by the power of the spirit through events is just really powerful to witness," he said.
"It's what the church should look like," said Bethley. "It is what heaven looks like."
Gilbert is a multimedia news reporter for United Methodist News Service. The Rev. Todd Rossnagel, director of communications strategies for the Louisiana Conference, contributed to this report. Contact Gilbert at (615) 742-5470 or [email protected]. 
---
Like what you're reading? Support the ministry of UM News! Your support ensures the latest denominational news, dynamic stories and informative articles will continue to connect our global community. Make a tax-deductible donation at ResourceUMC.org/GiveUMCom.