One of the most important historical stories is the work of the Methodist Church in establishing education for newly freed slaves. This work was consistent with the work of John Wesley, who actively fought against slavery.
President Lincoln established the Freedmen's Bureau in 1865 to assist newly freed slaves with food, housing, education and employment, and the Methodist Episcopal Church established the Freedmen's Aid Society the next year.
The Board of Bishops of the church made an awesome declaration at a New York meeting in November of 1866. They wrote:
The emancipation of four millions of slaves has opened at our very doors a wide field calling, alike for mission and educational work .&ellipsis; The time may come when the States in the South will make some provision for the education of the colored children now growing up in utter ignorance in their midst. But thus far they have made none, nor perhaps can it soon be expected of them. Christian philanthropy must supply this lack. We cannot turn away from the appeal that comes home to our consciences and hearts. Nor can we delay. The emergency is upon us, and we must begin to work now.
This declaration led to the founding of our historically Black colleges and universities (HBCUs). Today, there are 11 of those institutions that remain. They are supported in part by the Black College Fund of The United Methodist Church.
United Methodist model system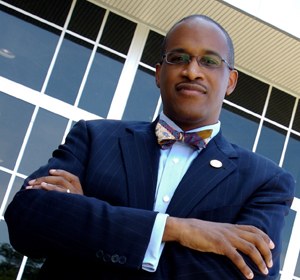 Dr. Walter Kimbrough, president of Philander Smith College.
The United Methodist Church, the first mainline denomination to articulate social principles, actualizes its social gospel through a variety of means, including HBCUs. Of the various denominations and religious groups that organized HBCUs after slavery, it is widely acknowledged that The United Methodist Church has the model system for support.
And yet, many wonder if the time for these institutions has passed, and that the church, suffering from a slow decline, may need to use its resources in other ways. Many rightfully note that America is different from the America of 1866 when the bishops saw the health, education and welfare of Blacks as an emergency. Some note the advances in education, an increasing number of Black billionaires, and the extraordinary successes of national leaders including former Secretaries of State Condoleeza Rice and Colin Powell, and of course, President Barack Obama.
But, even as we near the 150th anniversary of the end of slavery, an emergency still exists. Michelle Alexander, a law professor at the Moritz College of Law at The Ohio State University, methodically documents in her book "The New Jim Crow," a criminal justice system that has targeted men of color under the guise of a colorblind society.
She cites studies indicating that people use and sell drugs at similar rates regardless of race, but the sentences for Black men are 20 to 50 times greater than those for White men, which has created a Black prison population in the United States today greater in proportion than South Africa during the height of apartheid.
A study by Thomas Shapiro, author of "The Hidden Cost of Being African American" and a professor at the Heller School for Social Policy and Management at Brandeis University, noted, "Even when African-Americans do everything right - get an education and work hard at well-paying jobs - they cannot achieve the wealth of their White peers in the workforce."
By 2007, White median wealth was $100,000. It was $5,000 for Blacks. With Black unemployment double that of Whites for more than 30 years, the wealth gap continues to grow.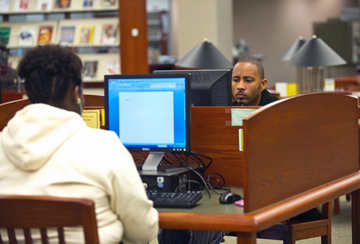 Students work on computers in the library at Philander Smith College.
Church institutions poised to lead
The church is blessed to have a set of institutions poised to take the lead in addressing these modern-day emergencies. And, this is empowering for students that have lived these injustices. Disproportionately, they have known the new Jim Crow through friends and relatives, and with 70 percent of United Methodist HBCU students low-income - versus only 21 percent at other United Methodist schools - this "hidden cost" presents challenges when trying to earn a degree.
HBCUs live out a social gospel by educating their students and preparing them to solve these issues. Wiley College hosts an annual ethical student leadership conference that strengthens student values. Claflin University's mission is preparing visionary leaders for global challenges. Dillard University partnered with the National Institutes of Health to study and correct health-care disparities. Bennett College for Women launched a global studies and entrepreneurship program. Similar programs exist at Huston-Tillotson, Paine, Rust, Bethune-Cookman and Meharry Medical College. And, of course, at Philander Smith College we changed our mission to focus on social justice.
United Methodist HBCUs live the call of John Wesley who, according to George Fox University professor of church history and theology Irv Brendlinger, "had no tolerance for the kind of Christianity that was egocentrically occupied with one's own spiritual state, and, therefore, blind to the human needs nearby."
Our HBCUs ensure that we focus on issues at home and are working to continue the legacy of the church by living our social principles. They represent our social principles in action.
*Kimbrough is president of Philander Smith College in Little Rock, Ark. On July 1, he will become the seventh president of Dillard University in New Orleans.
News media contact: Heather Hahn, Nashville, Tenn., (615) 742-5470 or [email protected].
---
Like what you're reading? Support the ministry of UM News! Your support ensures the latest denominational news, dynamic stories and informative articles will continue to connect our global community. Make a tax-deductible donation at ResourceUMC.org/GiveUMCom.