As soon as Jean Arnwine learned she was going to Haiti to help with an eye clinic, she contacted everyone she knew to donate old prescription glasses.
Nearly 800 eyeglasses poured in - so many that some were left behind when she headed to the island with a mission team from Highland Park United Methodist Church in Dallas.
Arnwine, 49, was a longtime colleague of Dr. Gary Fish at Texas Retina Associates, who was part of the mission effort.
"She jumped at the chance to go," said David Arnwine, Jean's husband. "If she had been able to get out, she would have been back next year."
When the Jan. 12 earthquake struck, part of the eye clinic in Petit-Goâve collapsed on Jean Arnwine. She died three days later en route to a hospital.
After word spread back home, Fran Crawford retrieved her colleague's personal items from the office for David Arnwine. She and Jean had been close friends for years.
"Jean would have had it done in 30 minutes," Crawford, 57, said and laughed. "She was very organized and task-oriented - the kind of person who got things done."
Making mission fun
Death & Resurrection in Haiti
This series tells the dramatic stories of the mission workers trapped by the devastating quake that hit Haiti on Jan. 12, 2010.
Other articles in the series
The office was filled with items in Arnwine's favorite color: hot pink. She also surrounded herself with photos of the people she cherished - her husband, their 27-year-old daughter, Merilee, and their 29-year-old son, Ashley Ryan.
Crawford said Arnwine convinced her to join in a three-day walk for breast cancer years ago. She participated once, but Arnwine went back again to show support for friends with the disease.
"When she fixed her mind on doing something for others, she did it," Crawford said. "For that walk, we had to sleep in tents in the miserable June heat of Texas. Jean made it fun."
Before leaving for Haiti, Arnwine called her friend Phyllis Pusser and told her she had mailed her a package. Arnwine wouldn't say what was inside because she wanted her former colleague to be surprised.
The package arrived after Arnwine's death. Inside were a calendar and a card with the words "you are God's treasured possession."
"She was so compassionate and thoughtful," said Pusser, 58, of Longview, Texas. "She really had a way of making everyone feel special. I'm feeling such a loss."
David Arnwine said his wife loved the opera, reading and cooking. She also loved to send people cards. They exchanged cards and notes back and forth at home.
"She would leave me a beautiful card with a handwritten note that said, 'We've been given this day and we're going to make the best of it.'"
Her love for cards hit him hard when he saw Valentine's Day gifts on a store shelf, he said.
"We married right out of high school and always made a big deal of Valentine's Day," he said. "For Jean, it was always about the cards. You could give her a diamond ring, but she'd focus on the written message in the card. Words mattered to her. She really knew how to encourage people."
That's why the 400-500 cards that have flooded his mailbox since his wife died have meant so much.
"Jean was humble and would have been embarrassed by all of the attention," he said. "But oh, how she would have appreciated those cards."
A great friend
The Arnwines would have celebrated their 31st wedding anniversary on March 31.
"Mornings are the hardest for me now," David Arnwine said. "Jean didn't like to get up early. We had a routine. I'd put a hot cup of tea on her vanity and her work scrubs nearby. Then we'd leave little notes for each other."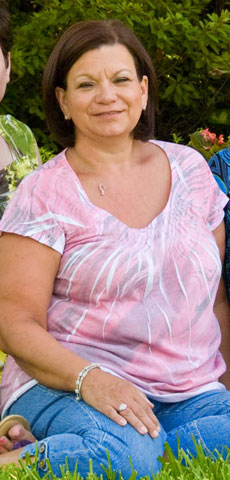 Her story has touched many people. A group in Louisiana is now collecting eyeglasses for Haitians. Her co-workers had a garden area and bench dedicated in her memory at an arboretum.
David Arnwine has told Highland Park United Methodist Church he wants to be involved in the rebuilding of the eye clinic in Haiti that was destroyed.
"Whenever the time is right, we want the funding to be in her memory," he said. "We want to see that clinic happen again. We want Haitians to receive those eyeglasses."
He said that by happenstance - or miracle - he and Jean were without a church home at the time of the tragedy. Her funeral was held at the Highland Park church, which he said has been "an incredible source of comfort and encouragement."
"I cannot believe the way the people have embraced us," he said. "Jean was an amazing person of faith. She kept a long list of people that she prayed for. It was because of her faith that she went to Haiti. We've never questioned that."
She was a bit shy and it sometimes took her awhile to get to know people. She liked to work behind the scenes rather than being the person out front.
"She was a quiet person in a way," David Arnwine said. "She was one of those people that was kind of shy and then, once she got to know you, became one of the best friends you ever had."
*Hogan is a freelance writer based in Chicago.
News media contact: David Briggs, Nashville, Tenn., (615) 742-5470 or [email protected]
Related Articles
Haiti mission volunteer remembered as symbol of love
Mission Leaders who Died in Haiti Remembered
Resources
---
Like what you're reading? Support the ministry of UM News! Your support ensures the latest denominational news, dynamic stories and informative articles will continue to connect our global community. Make a tax-deductible donation at ResourceUMC.org/GiveUMCom.