The Rev. Nat Dixon used to be a full-time jazz musician, and he never preaches without first picking up his tenor saxophone and riffing a bit.
Blending the gospel message with jazz is what he's been about for years, with parishioners of his church, St. Stephen's United Methodist in the Bronx, New York, as the principal beneficiaries.
Now Dixon is poised to reach a broader audience, thanks to the recent release of his first CD in more than 20 years.
Titled "Made in New York City: Nat Dixon and Friends," the recording includes Duke Ellington tunes, but also Dixon's own sacred jazz compositions, such as "My Lord, My God" and "Jesus Eyes."
For the new CD, he even took his "Back Street Blues," a 1990s hit on jazz format radio stations, and put a Christian lyric to it.
Dixon calls his music "GOJA," with the GO standing for "gospel" and the JA for "jazz."
"The idea is good news jazz that focuses on lifting up Jesus Christ," he said.
Dixon's collaborators for the recording include the Rev. Lori Hartman, pastor of St. Paul United Methodist Church in Jamaica, New York. She, like Dixon, turned to United Methodist ministry after a career in jazz.
Hartman is a vocalist, and daughter of the legendary jazz singer Johnny Hartman. She sings on "My Lord, My God," a composition she describes as a musical prayer.
"Jazz is his voice," she said of Dixon. "He speaks the gospel through the music."
Multifaceted career
Dixon, 66, took up the clarinet as a boy, and recalls his first gig: at Carnegie Hall, with a youth orchestra. He moved on to the saxophone and jazz and, along the way, toured the world, playing with such renowned players as Sam Rivers. Dixon's work as a sideman has him listed in the "Penguin Guide to Jazz on CD."
But with a family to support, Dixon turned to education as a career, serving as a teacher and administrator in the New York City schools for 27 years.
One constant in his life was Harlem's Salem United Methodist Church, where he served as a lay speaker. A pastor there encouraged him to consider seminary, and Dixon — incredulous at first — ultimately attended Drew University School of Theology.
Since 2005, Dixon has been pastor at historic St. Stephen's, leading it to an award-winning building restoration. He taught music for years through a Saturday academy at the church, and he still leads a Word and Jazz service on Wednesdays.
Given his ministry commitments, it took him a while to pull together a new CD. His international ensemble included Denton Darien on piano, Trifon Dimitrov on bass and Yujiro Nakamura on drums.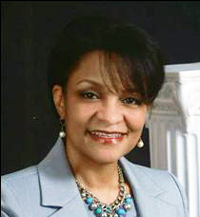 And, of course, clergy colleague Hartman.
"I love her voice," Dixon said.
Beautiful ballads
Dixon also sings on the CD, and his saxophone solos are prominent throughout. He's in fine form, says the Rev. Joe Stobaugh, a United Methodist minister who plays jazz saxophone and got a chance to preview "Made in New York City."
"I really appreciate someone who has a consistent tone and a beautiful musical voice," Stobaugh said of Dixon's sax. "And he's a beautiful, beautiful ballad player."
Stobaugh added that he can hear the influence of saxophone greats Dexter Gordon and John Coltrane in Dixon's playing.
Coltrane's "A Love Supreme" is considered one of the greatest and most spiritual of jazz recordings. Ellington, too, wrote sacred music, including "Come Sunday," which is in the United Methodist Hymnal.
"Nat stands in that tradition" of sacred jazz composition and performance, Stobaugh said.
"Made in New York City" is available through Saxrack Records. Dixon held a CD release party on Oct. 22 at Manhattan's The West End Lounge, He and his group performed, with Hartman doing vocals on a couple of numbers. The small club was sold out, pulling in friends from different stages of Dixon's life.
Dixon plans to retire as St. Stephen's pastor in June 2017, and he's going to take it easy for six months.
But after that he plans to keep going with GOJA, composing and performing, with both the Bible and saxophone in hand.
"Music is integral to my ministry," Dixon said. "And I'm grateful for that."
Hodges, a United Methodist News Service writer, lives in Dallas. Contact him at (615) 742-5470 or [email protected]
---
Like what you're reading? Support the ministry of UM News! Your support ensures the latest denominational news, dynamic stories and informative articles will continue to connect our global community. Make a tax-deductible donation at ResourceUMC.org/GiveUMCom.