A Texas man faces charges stemming from an email scam that targeted The United Methodist Church's finance agency, among other organizations.

The TV station KBMT 12News reported that a Jefferson County, Texas, grand jury indicted Reuben Alvarez Sr., 63, of Beaumont, earlier this month on money laundering charges.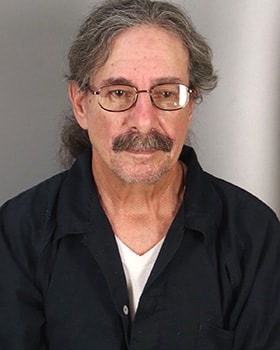 Reuben Alvarez Sr. was indicted on money laundering charges that stem from a scam that targeted The United Methodist Church's finance agency, among others. Photo courtesy of the Jefferson County Sheriff's Office.

Investigators accuse him of using email scams from March 2018 to August 2019 to steal more than $100,000 from three companies as well as the denomination. The targets were located in multiple states.

The General Council on Finance and Administration's total loss from fraudulent action was $49,560, said Sharon Dean, the agency's spokeswoman. The agency's insurance, she said, reimbursed the full amount, minus a $500 deductible.

Dean added that the agency is taking steps to guard against fraud in the future.

"GCFA is constantly working on ways to improve our security systems." Dean said.

The agency is responsible for administering millions of dollars that fund United Methodist ministries around the globe. The current general church budget for 2017-2020 is $604 million.

Jefferson County investigators allege Alvarez scammed businesses using what is known as a "business email compromise" or "BEC" scheme.

In such scams, the FBI says, a bad actor compromises email to impersonate an employee or trusted vendor and request fraudulent payments or obtain data that can be used for financial fraud. The FBI's Internet Crime Complaint Center reports that this very common scheme resulted in 20,373 complaints last year, with adjusted losses of over $1.2 billion across the United States.

Investigators say Alvarez's targets also included Hylant Inc., an insurance brokerage; Robert Trent Jones Golf Trail and Ameritas insurance company, according to a probable cause affidavit from the Jefferson County Sheriff's Office. UM News received a copy of the affidavit from the Jefferson County district attorney's office.

The affidavit said Alvarez is suspected of scamming the General Council on Finance and Administration for $29,580 in March and $39,375 in April — nearly $70,000.

Dean disputes that total, saying that it is different from the claim the agency filed with its insurance company.

"What we do know is what was obtained through the fraudulent action and what was reimbursed," she said.

She said the agency has worked closely with law enforcement both in Nashville, Tennessee, where it is based, and in Jefferson County, which is on Texas' Gulf coast.

To improve security, she said, the agency required all financial services department staff to take three web-based courses on the types of schemes, such as ransomware and phishing, perpetrators commonly use to fraudulently obtain funds.

The General Council on Finance and Administration and other United Methodist agencies also have added an automatic notification to all messages that originate outside their offices that remind recipients that the email did not originate from the internal email server and could be suspect.

Alvarez was arrested on Oct. 10 and remains in the Jefferson County Correction Center on a $30,000 bond.

Hahn is a multimedia news reporter for United Methodist News Service. Contact her at (615) 742-5470 or

[email protected]

. To read more United Methodist news, subscribe to the free Daily or Weekly Digests.