As Iraqi soldiers raised their country's flag over eastern Mosul on Jan. 27, celebrating the liberation of half the city from control by the Islamic State group, many residents took to the streets to celebrate, waving flags and snapping selfies with elite counter-terrorism troops.
Yet some citizens of Mosul could find little to celebrate in the slow but steady defeat of ISIS.
"I don't see a future for Christians in Mosul," said Father Emanuel Youkhana, a priest of the Assyrian Church of the East who tagged along with me on a trip into Mosul, helping me with translation. We entered the city in a military convoy, but once inside were free to move around.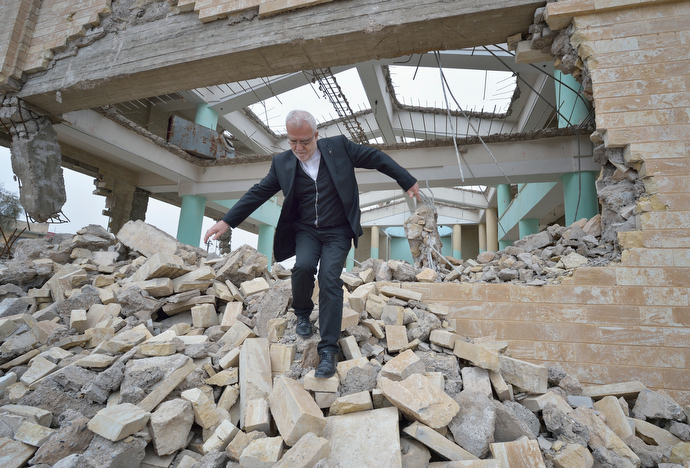 I went to Mosul as part of a 10-day reporting trip to war-weary Iraq. During the first half of the trip, I accompanied an international delegation of church leaders who met with government officials and religious authorities.
We focused particularly on the situation of Christians, Yazidis, and other religious minorities who have suffered a harsh fate at the hands of ISIS, which took over Mosul and the Nineveh Plain in 2014, causing people to flee into makeshift camps for the internally displaced around Erbil and other cities in Iraq's autonomous Kurdistan region.
Many of those Christians would like to leave Iraq, and over the last two years, tens of thousands have departed for Europe, Australia and North America. The exodus continues, though President Donald Trump's ban on visas to all Iraqis removes the United States as a destination for now.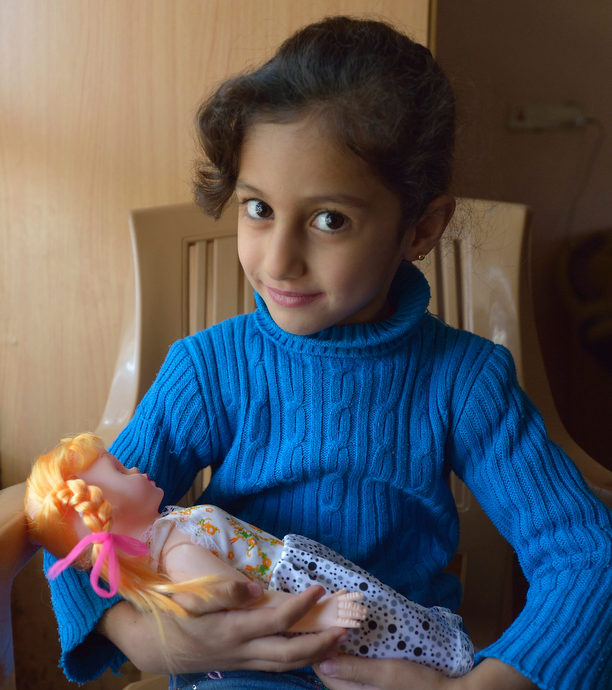 Choosing to stay or leave is a painful decision.
"What did we do to deserve this? I hate traveling and immigration, but today, for the sake of my children, if I had a chance to emigrate I would," Lubna Yusef, who fled from the Christian town of Qaraqosh, told the ecumenical delegation.
"Our priests tell us to stay because this is our country, this is our civilization. But why do we repeatedly have to start from zero? If I go to Europe or the United States, would they accept the diploma that I have from here?
"Of course not," she said. "So don't bring any material things for us. We don't want that stuff. I will work hard and I will buy what I need. But I can't buy my life. I want security. I want to sleep at night without worrying about the morning."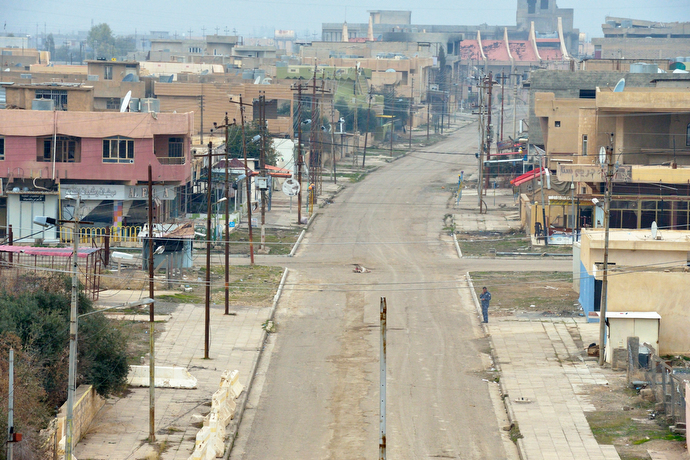 Such security, despite success on the battlefield against ISIS, is in short supply in Iraq these days.
Two destroyed churches Youkhana and I visited in Mosul send a clear message that Christians aren't safe there. Neighbors told us that ISIS fighters had used the church buildings as warehouses for their loot — criminal gain is often a greater motivator than ideology for Islamic terrorists — but as the end of the occupation neared they sold the buildings to local contractors who began to demolish them to recover the rebar and other materials.
"The churches we saw were not destroyed with bombs, but by the everyday business operations of the community. How can Christians return to that environment? It's unfortunate, because Mosul needs their skills. Most Christians were part of the intellectual and professional class here, they were doctors and lawyers and engineers and university professors. But I don't see how they can return," Youkhana said.
The battle to retake the remainder of the city is about to begin. Despite pressure from the United States to intensify the bombing of ISIS positions, the Iraqi army and the Kurdish Peshmerga have waged the campaign in a way that minimized civilian casualties and produced a smaller exodus of refugees that many expected, according to Lise Grande, the United Nations' humanitarian coordinator for Iraq, and other U.N. officials and humanitarian workers.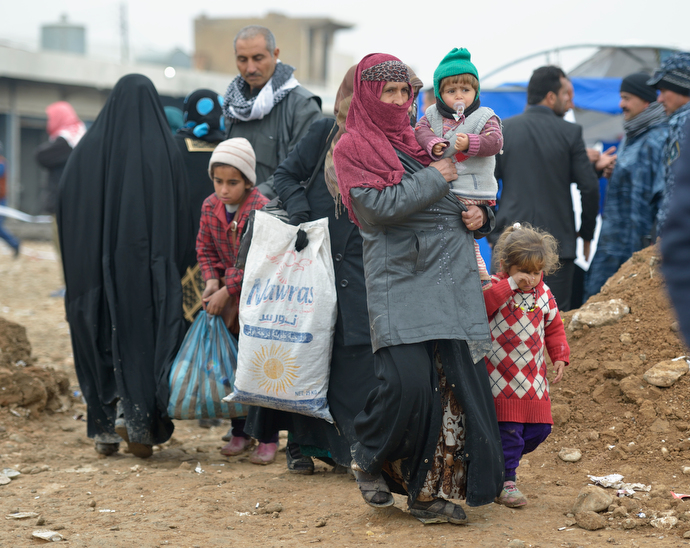 Yet once the ISIS fighters in Mosul are all killed, and there's really no other possible outcome, peace isn't going to magically descend on the city. One sign of that were the many Iraqi army units I saw sporting Shiite flags. In a largely Sunni city, that's asking for trouble. When Islam's two largest groups fight, smaller groups like Christians only get caught in the crossfire. It's safer to stay away.
Most of the humanitarian response to the victims of the conflict have come from Iraqis themselves, Grande said.
"The international community is doing a relatively small part, and having trouble finding the funding for that. It's shameful. Those who were complicit in the mess, who were directly responsible as parties to the conflict, shouldn't be able to get away with this. If you help to destroy a country, you've got to pay for rebuilding it," she said.
That includes the U.S., which many Iraqis blame for establishing the foundation on which ISIS built its edifice of terror.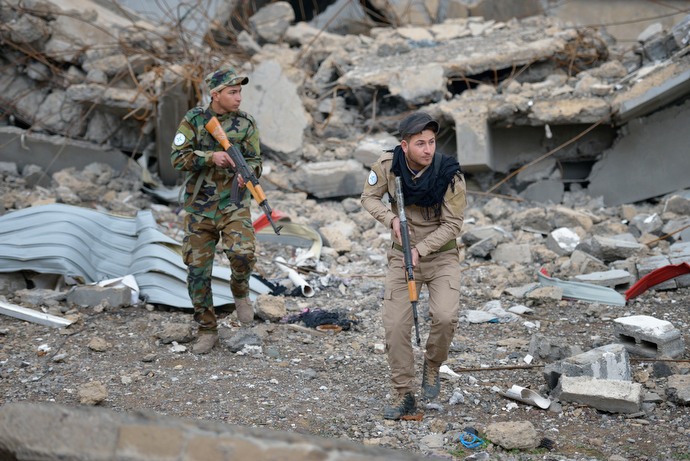 "We are paying the price now for the invasion in 2003. We would not have experienced all of this if the United States had not invaded Iraq," Sister Luma Khudher, a member of the Dominican Sisters of St. Catherine of Siena, told me. She fled from Qaraqosh as ISIS took over.
Youhkana and I headed for Qaraqosh, some 20 miles to the southeast, after leaving Mosul. It was a Christian city before ISIS. Today it's a ghost town. While Mosul was bustling, with people selling tomatoes in the markets and others digging out from the rubble, Qaraqosh was quiet, except for the radio chatter of militia members patrolling the streets on the lookout for ISIS holdouts.
Ameer Naser, 20, is a member of the Nineveh Plain Protection Unit, the Christian militia tasked with protecting Qaraqosh. He fled the city when ISIS took over, but returned soon after the town was liberated in October.
"As a Christian, I will fight to save my village, and if needed in the future I will fight to save all Christians," he said. "When things calm down, my family will return here, and life will start for us again."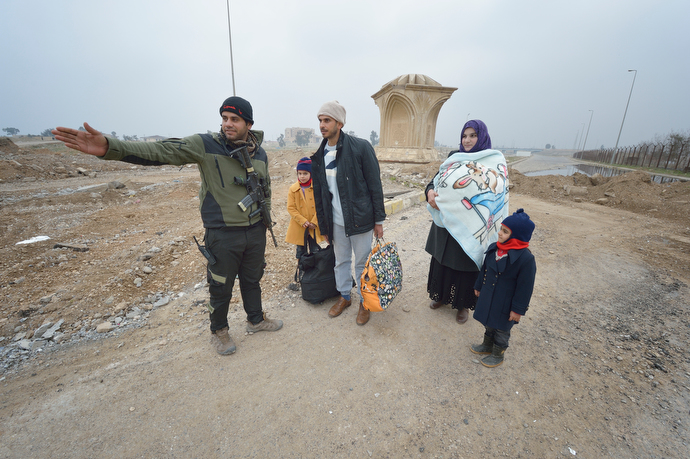 The town's Syriac Catholic cathedral, the largest church in Iraq, wasn't demolished like the churches in Mosul, but its soaring arches are blackened by fire. Shell casings and bullet-ridden mannequins litter a courtyard that ISIS fighters apparently used for target practice.
Some groups abroad have offered to help Iraq's Christians rebuild their ruined churches, but faith leaders here say security is more important.
"Security is the most critical need we have," said Chaldean Catholic Archbishop Bashar Warda. "Rebuilding our churches is the last thing we should think about. We want to first build houses for our people so they can live with dignity, and we need infrastructure in the villages. But all this is only possible if we can have security."
"Unless there is security, whatever we build will be for Daesh, not for us," said Bishop Niqademos Dawod Sharaf of the Syriac Orthodox Church, referring to ISIS by its common Arabic name.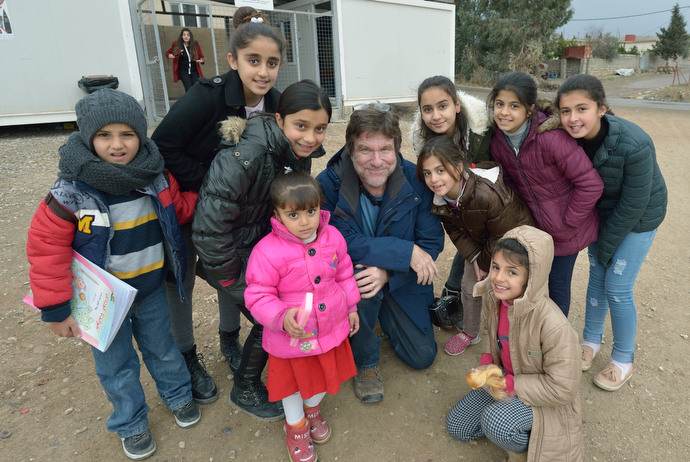 Whether the Nineveh Plain Protection Unit can provide the security Christians need to come home to Qaraqosh remains to be seen. It was established by a Christian political party allied with the Shiites. Youkhana says he's troubled by the unit's role.
"They are trying to play politics as a big actor, when in reality they don't have that power," he said. "What little role they have is exaggerated in the Christian diaspora, where it starts to sound like a Hollywood movie. If you're sitting in Phoenix, Arizona, or Sydney, Australia, you're not aware of this."
The Nineveh Plain Protection Unit offers "a Christian cover" to the Shiite militias, Youkhana said. "It allows them to say, 'Look, we have the Christians on board with us. We are all the same.' I'm sorry, but we are not all the same."
Jeffrey is a United Methodist missionary photojournalist. He lives in the State of Washington. News media contact: Linda Bloom (615) 742-5470 or [email protected]. To read more United Methodist news, subscribe to the free Daily or Weekly Digests. 
---
Like what you're reading? Support the ministry of UM News! Your support ensures the latest denominational news, dynamic stories and informative articles will continue to connect our global community. Make a tax-deductible donation at ResourceUMC.org/GiveUMCom.