Two United Methodist elders have won the highest honor given by The Hymn Society in The United States and Canada, an ecumenical group founded in 1922.
The Revs. Dan Damon and John Thornburg, longtime pastors and hymn writers, were elected fellows of The Hymn Society at its recent annual meeting in Redlands, California.
"Dan Damon and John Thornburg are two of the most respected and eloquent Wesleyan poets of our time, and their work has embraced the fullness of the global United Methodist Church," said the Rev. Jackson Henry, music ministries director for The United Methodist Church's Discipleship Ministries.
Damon, pastor of First United Methodist Church of Point Richmond, in Richmond, California, is an internationally published hymn writer, providing both text and music for many of those compositions.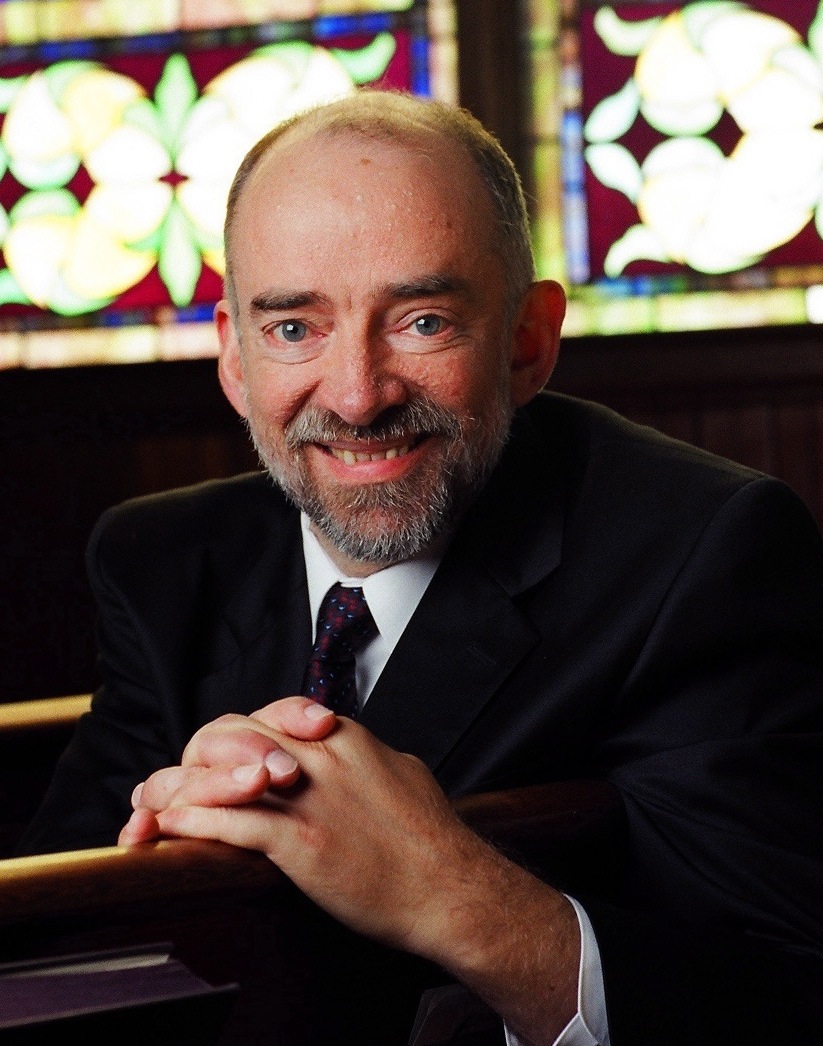 Hope Publishing Company has published collections of Damon's hymns, and he's represented as well in hymnals, including The United Methodist Church's supplemental songbook "The Faith We Sing."
Damon, 61, is an accomplished jazz pianist who performs in clubs around the San Francisco area. He has released various recordings, and has written jazz arrangements for traditional sacred music compositions.
He's also done hymn translations from the Vietnamese, Japanese, Portuguese and Shona languages, and worked with Zimbabwean composer Patrick Matsikenyiri in producing "Njalo, A Collection of 16 Hymns in the African Tradition," for Abingdon Press.
"Dan is a very versatile writer and musician whose texts reach to the far corners of ministry, embracing all from children to the elderly, from the welcomed to the outcast," Henry said.
Damon once described his goal in writing congregational song as "to keep things simple and singable while exploring the edges of our spoken and sung faith."
He is known for his emphasis on social justice, and a new collection of his social justice hymns, "My Child Is a Flower," is due out next year.
The title hymn begins this way:
My child is a flower,
a joy to be shared.
My child has been labeled
"severely impaired."
I have no instructions
but nurture and care.
Come see, in my garden,
a flower so rare.
Damon noted in an interview that his father, Robert Bruce Damon, was born with cerebral palsy and struggled to talk, read and walk. Damon dedicated the hymn "My Child Is a Flower" to Fran Smith, a member of his parish who worked for the rights of seriously impaired children.
"She said, ʽMy child is not broken. My child does not need to be fixed,' " Damon recalled. "This text is an attempt to show the power of a mother's love, and some of her discoveries in caring for her children. Communities of faith can learn how to pray with and walk beside these children and their families."
ʽVivid scriptural imagery'
Thornburg, 62, has led churches in the North Texas Conference, and now is on staff at the Texas Methodist Foundation.
He began to write hymn texts in 1980, responding to the needs of his church. He was a longtime collaborator with Jane Marshall, a renowned United Methodist composer, and their work was published in four collections.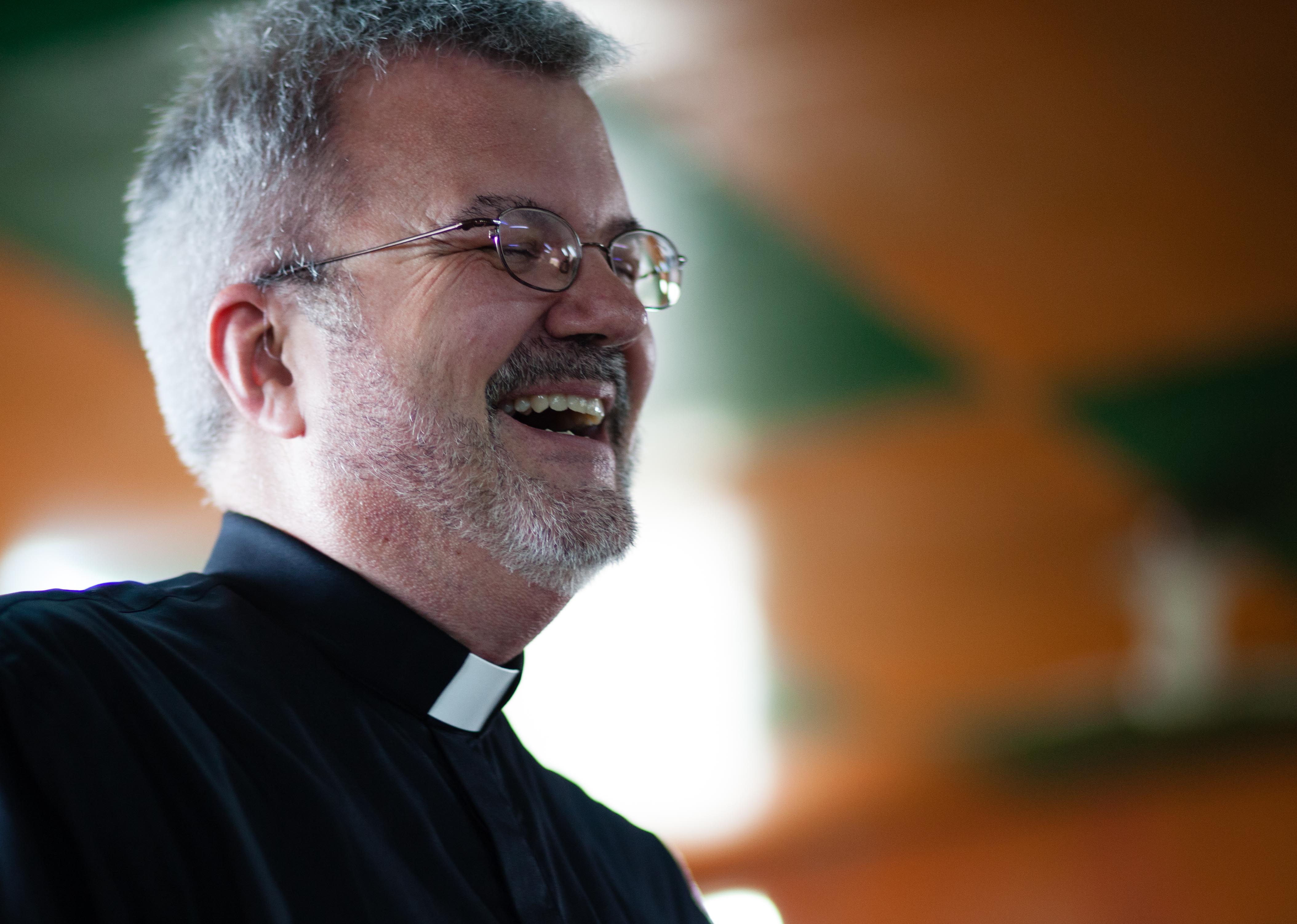 Thornburg has written with various other composers. His texts, including the popular "God the Sculptor of the Mountains," are in several hymnals and songbooks, including "The Faith We Sing."
He had a key role in the production of the first indigenous hymnal for United Methodists in Cameroon, and traveled there as part of that work.
Thornburg also has given many workshops on congregational singing, a fact cited in The Hymn Society's statement about his recognition.
"John has a love for the church, all the peoples of the world, and the transformational power of congregational singing," Henry said. "His hymn texts reflect those passions as they use vivid scriptural imagery and resolute calls to be the daring church God calls us to be."
Damon noted that he has written tunes for Thornburg's texts, including "Gracious Creator of Sea and of Land," included in the United Methodist supplemental songbook "Worship & Song."
Of his fellow honoree, Thornburg said: "Very few in the hymn community can do words and tunes with equal skill, but Dan is one of them. His writing is poignant, economical, and above all, soulful."
The Hymn Society's membership consists of scholars, church musicians, poets, composers, choir directors, choir members, clergy, worship planners, song leaders and others involved in church music. Its mission is to encourage, promote and enliven congregational song.
Hodges, a United Methodist News Service writer, lives in Dallas. Contact him at (615) 742-5470 or [email protected]
---
Like what you're reading? Support the ministry of UM News! Your support ensures the latest denominational news, dynamic stories and informative articles will continue to connect our global community. Make a tax-deductible donation at ResourceUMC.org/GiveUMCom.