The Rev. Lisa Caine has some advice for church leaders looking to fill their pews.
"If you want to grow a church," she said, "burn it."
Hers is the voice of experience.
On April 15, 2013, an electrical fire torched the sanctuary and gutted the 111-year-old building of Oconee Street United Methodist Church in Athens, where Caine was pastor.
The nighttime blaze caused no physical injuries. Nevertheless, longtime members felt another kind of wound as they watched roof beams crash onto their altar rail and cherished hymnals and Bibles turn to ash.
Sharon Pendley, church lay leader at the time, said for her the worst loss was the church's now-silenced bell. That night, as flames clawed up the belfry, the bell quaked and ultimately ceased its ring under the pressure of the firefighters' hose.
"Hearing the water hit the bell was a haunting sound," Pendley, a lifelong member, recalled with a shiver. "It was like the sound of death."
Such disasters, sadly, happen with some frequency. United Methodist Insurance, which insures some 2,800 churches, estimates that each year roughly 15 percent of its policyholders report some level of property damage.
What makes the Oconee Street congregation stand out is not only did it recover, the church saw its rolls grow and its ministries reborn.
"That congregation, in terms of faith and grace and hopefulness, drew together and rose up," said the Rev. Gary Whetstone, the Athens Elberton District superintendent throughout the church's revival.
The church benefited from the news the fire generated. Parishioners also recognized they had a Christian community that they wanted to keep — and more importantly — extend to friends and neighbors.
The congregation consecrated its new building at the same location in August 2015. At the time of the fire, the church had 125 members and weekly worship attendance of about 60. Today, the church has about 170 members and worship attendance stands at 100, and is still drawing new visitors.
Caine, who just retired in July, received this year's Harry Denman Evangelism Award for clergy from the North Georgia Conference.
She and other leaders of the rebuilding process emphasize other congregations beset by disaster can do what they did. Here are lessons they shared.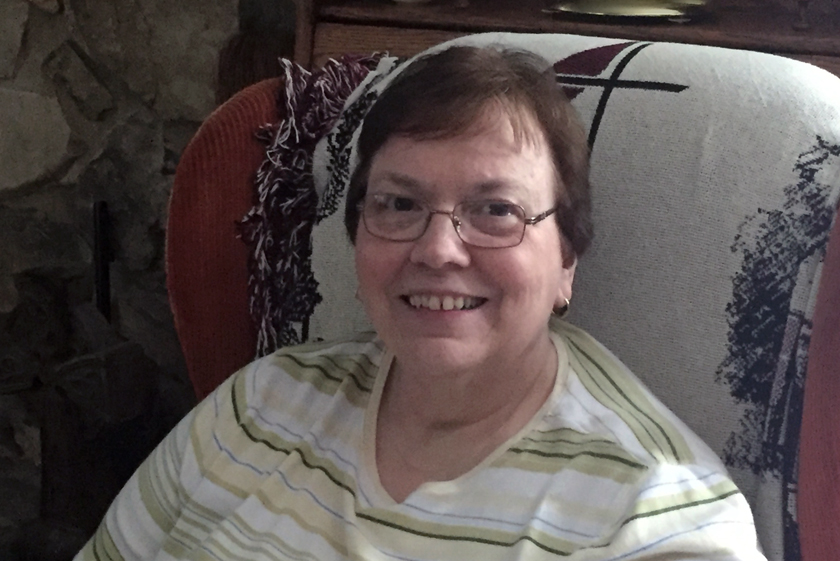 Have a sense of identity
While Oconee Street's building was well insured, that was no guarantee the small-membership church would remain intact.
Some in the North Georgia Conference office suggested a merger with one of the larger United Methodist churches in its university town, Caine said.
Church members resisted that idea. The congregation already had faced possible closure in the 1980s when its membership dipped.
The church survived then by renewing its commitment to social justice, longtime members said. It became home to Action Ministries, a United Methodist-affiliated nonprofit aimed at leading people out of poverty, and its Our Daily Bread Soup Kitchen.
At the time of the fire, the soup kitchen was serving more than 60,000 meals a year, and it brought the church notice throughout the wider Athens community.
Church attendance was on the upswing, with plans to hire a youth and young adult minister to reach out to students living in new housing across the street. Members had a sense of what Athens would miss if their church simply folded.
Area United Methodist churches opened their doors to the Oconee Street congregation while they rebuilt. For about a year, Oconee Street worshipped in the chapel and held its own Sunday school classes at Tuckston United Methodist Church.
Even as guests, the congregation maintained its own identity and mission.
"We knew what we were doing and knew where we were going. We were focused on ministry to people in need," said Maxine Easom, the chair of the church's building committee and its music director. She is a fourth-generation church member.
"To me, if you know where you're going, it's harder to prevent you from getting there."
Is Your Church Covered?
General Conference, the denomination's top lawmaking assembly, this May passed legislation that requires local churches to check each year that they have adequate insurance coverage. The legislation also requires the General Council on Finance and Administration — the denomination's finance agency — to publish annually insurance information to aid this work.
The agency offers a guide to minimum insurance requirements and an insurance worksheet for churches evaluating their protection.
The agency also started United Methodist Insurance, a nonprofit company, to provide coverage for United Methodist churches.
Oconee Street's building committee also recommends each church develop a detailed inventory of assets, including even books in the church library. Regardless of what insurance company a church uses, such inventories can be key in determining the payout when disaster strikes.
Empower lay leadership
Caine, a third-career pastor who had previously been a college English instructor and medical administrator, had planned to retire in 2014.
She stayed on two more years — not only to help with the reconstruction process but also to make sure the church was stable.
However, Caine largely credits the church's lay members, and especially the seven-member building committee, with the resurgence.
"Sometimes when you're a pastor, you feel like you're a cheerleader for a team that doesn't want to get on the field and play," Caine said. "But at Oconee Street, I always felt like I was running down the field to catch up with them. Oh, it's wonderful."
Surround the process in prayer
Throughout the process, the building committee met for two or more hours every Tuesday night.
"We began every meeting with a prayer and we also each said where we saw God this week," said Sheree Dendy, a committee member and chair of the church trustees during the recovery.
Before drywall was installed in the sanctuary, church members had a small service where they wrote their prayers on the wooden panels of the room. Every week, worshippers are literally surrounded in prayer.
Communicate with the community
Building committee members kept the congregation informed and involved them in decision-making. Caine and other members kept the wider community involved too.
In the fire's aftermath, Oconee Street received an outpouring of financial gifts from United Methodists and others across North Georgia.
Joe Dennis, a church member and mass communications professor at nearby Piedmont College, kept local media posted on major developments.
As a result, the church not only welcomed new members even as it was rebuilding, it also continued to receive donations from people interested in keeping the church's ministry alive.
Months after the fire, the congregation was financially healthy enough to pay excess apportionments for other North Georgia churches that were falling short.
Easom said the church ultimately received a $2.2 million payout from its insurer GuideOne. Rebuilding cost $2.7 million, and the church still has money in the bank.
See God in the unexpected
Any building project often involves delays and unexpected developments, but church members learned to see God's presence in what first seemed like setbacks.
They also learned to wait for the Holy Spirit's guidance as they reviewed their mission. Our Daily Bread soup kitchen moved its operations to a Baptist church and never missed serving a meal.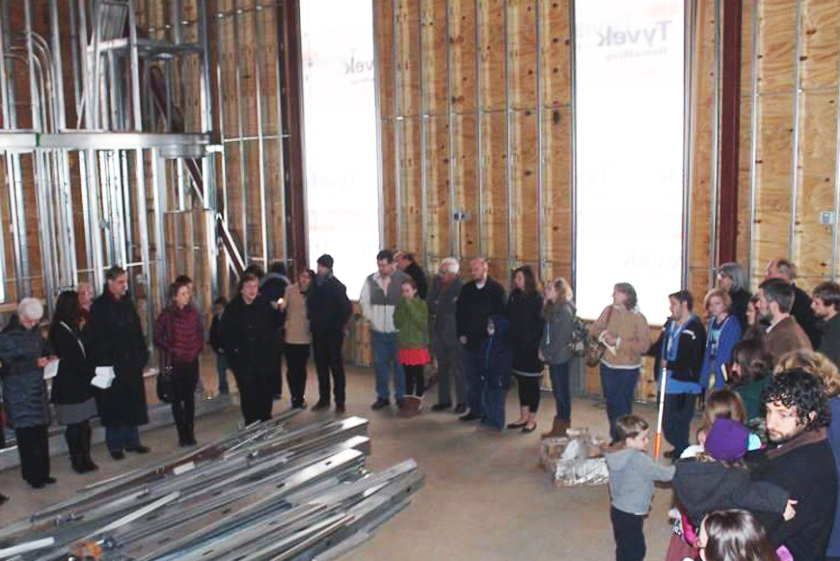 Caine said members worried about how the church could continue to serve the least of these without hosting the soup kitchen.
"You can't fabricate a mission to suit your need," she said. "It's about the people Jesus said to feed and clothe."
Church members wrestled with that question, ultimately deciding to become host to addiction-recovery groups and to U-Lead, a ministry devoted to providing tutoring and college scholarships for immigrant teens. The group meets in the church's former parsonage, and many church members now volunteer as mentors.
The church's facility is now used more than ever before, say building committee members. The proof is in the power bills.
What's next?
A Sunday morning in September finds cheerful mayhem in the now-rebuilt hallways as young parents usher excited kids into nursery and Sunday school classrooms.
The congregation recently celebrated its "Promotion Sunday" to mark the start of a new Sunday school year with 40 children.
The Rev. Joe Gunby, the new pastor who has a young family himself, attributes the church's growth to a commitment to Christ, a responsiveness to their community's needs and God's blessing.
"The blessing didn't happen like the wave of a magic wand," he said. "There was a lot of hard work that went into rebuilding, and God was with them."
Hahn is a multimedia news reporter for United Methodist News Service. Contact her at (615) 742-5470 or [email protected].
---
Like what you're reading? Support the ministry of UM News! Your support ensures the latest denominational news, dynamic stories and informative articles will continue to connect our global community. Make a tax-deductible donation at ResourceUMC.org/GiveUMCom.