Methodists from across Asia recently came together on a mission: Help people around the world spend a moment with God each day.
They were all editors and translators of The Upper Room, a bimonthly magazine containing daily devotions that's distributed by The United Methodist Church.
As The Upper Room celebrated its 80th anniversary in Korea, the 51 participants from 10 Asian counties met at Central Methodist Church in Seoul for the first Asia Upper Room Leadership Seminar.
"Share your personal story or experience, make a connection to Scripture and Christian life, and have an application to daily life for readers," the Rev. Im-Hyon Jung told the group. She oversees global programs in Asia for The Upper Room.
"More than 3 million readers will be inspired everyday by your story and will experience the presence of God."
In the early 1930s, a group of women at Travis Park Methodist Church in San Antonio, prayed for a devotional guide for the daily discipline of reading Scripture, praying, and sharing in faith with other Christians. Their prayer was answered when the first issue of The Upper Room was published 83 years ago in April 1935.
What began as a Texas prayer soon became a global phenomenon. Three years after the first printing in English, The Upper Room was translated into Hindustani, Spanish and Korean.
"Today, The Upper Room daily devotional guide is a familiar item on kitchen and bedside tables," Jung said. "Over the years, that little, beloved magazine has sparked a global ministry that now reaches millions around the world in 100 countries in 35 languages."
At the Sept. 6-9 celebration of the international ministry, participants joined in culturally diverse worship. They also attended workshops and lectures on editing and translating the Upper Room into their own languages to fit it in their own cultures.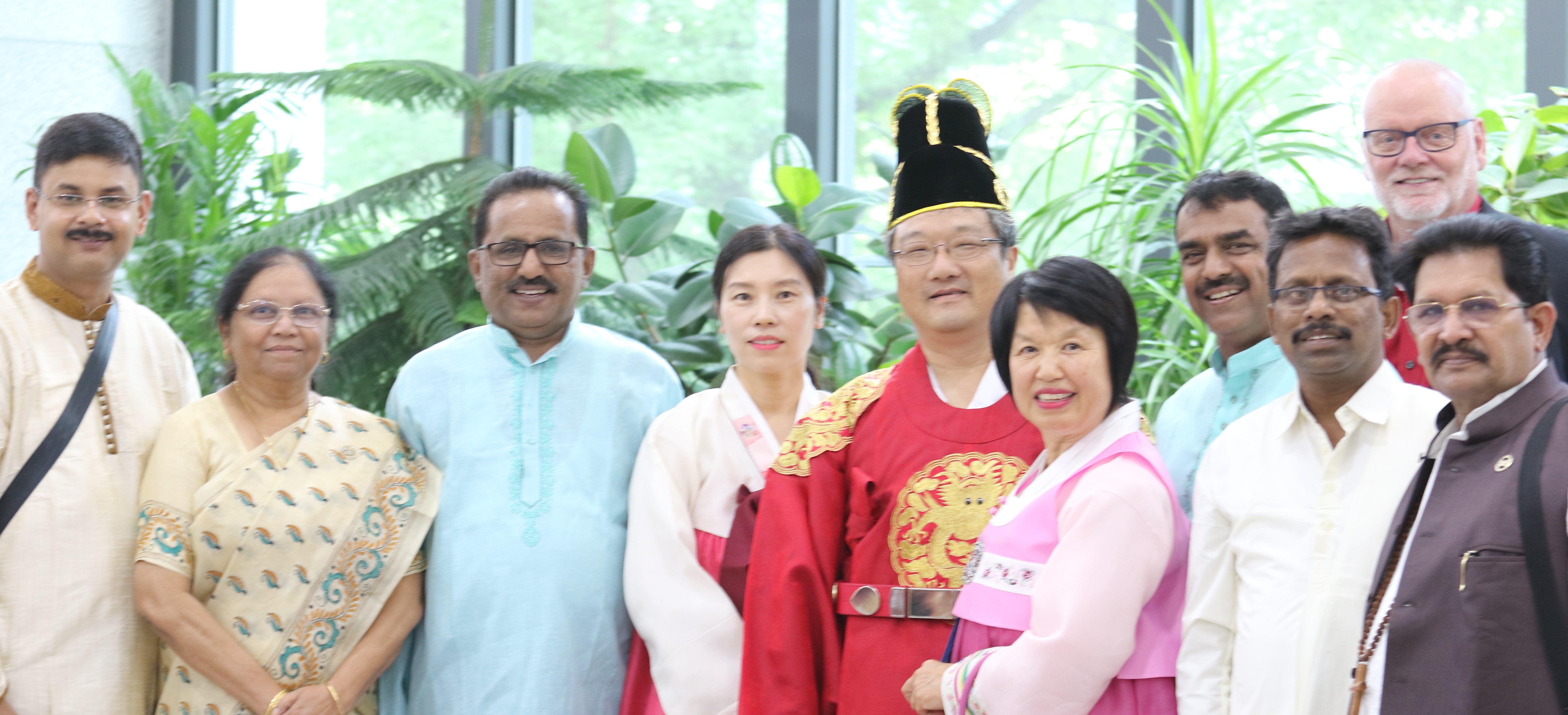 Participants with their traditional costumes before the 80th Anniversary service at Jonggyo Methodist Church in Seoul, Korea. Photo by Thomas Kim, UMNS.
The Rev. Jong Wha Park preached at the 80th anniversary worship service. All participants wore their traditional clothes to the ceremony.
"The Upper Room is a book that shares all people's living witnesses locally, in local upper rooms to the ends of the world," he said. "The Upper Room is a confession of faith of unity in diversity and in diversity in unity."
Peter Velander, The Upper Room's executive director, discussed the practical matters of a ministry that aims to draw people closer to God.
"To be good stewards in publishing, we need to manage expenses, market effectively, price appropriately, and fundraise to support mission," he said. "Let us commit to our mission and to being good stewards."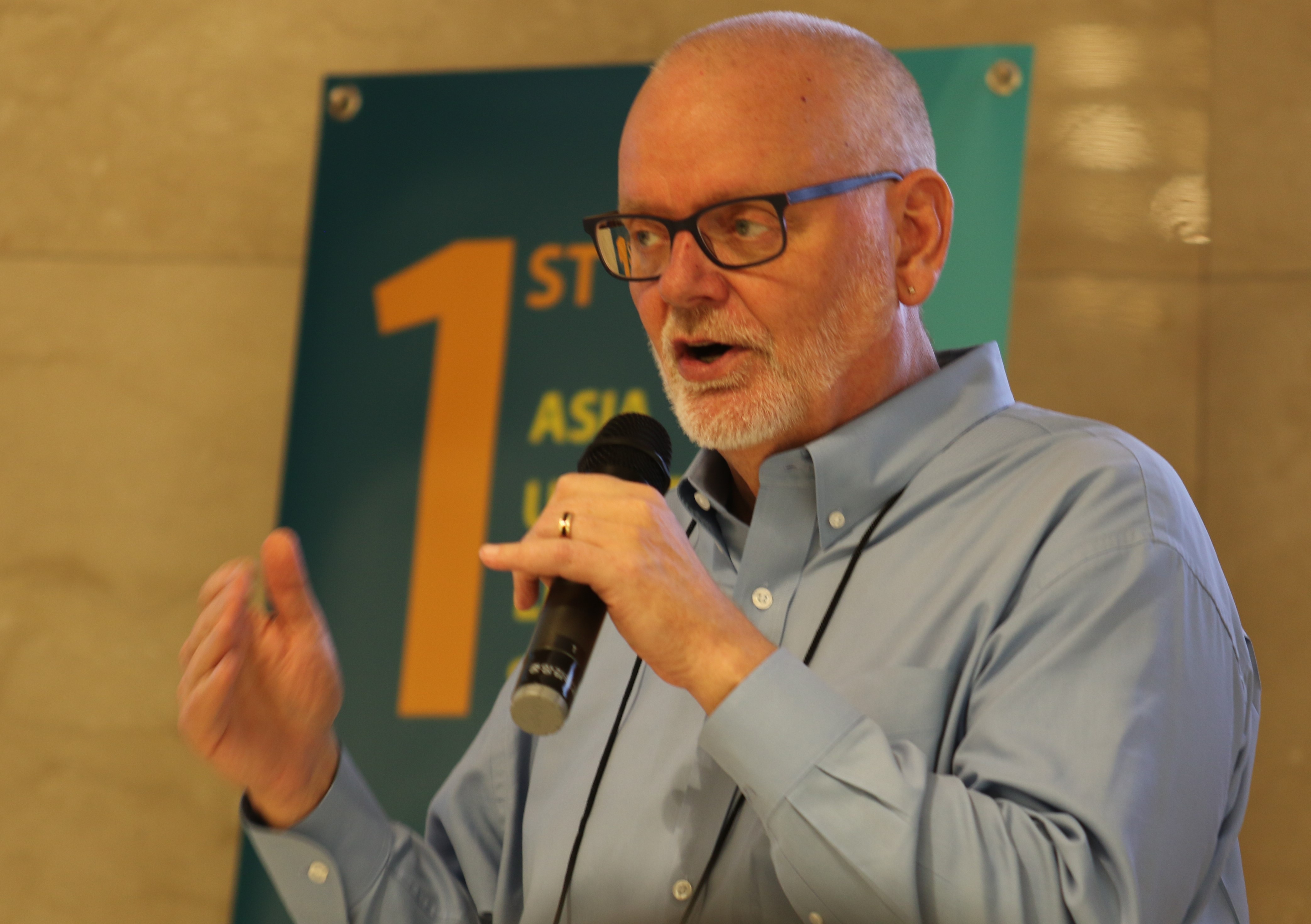 Peter Velander of The Upper Room Ministry gives a lecture during the seminar in Seoul, Korea. Photo by Thomas Kim, UMNS.
Caroline Hla Aye, one of three participants from the Methodist English Church in Myanmar, described Velander's session as the most interesting.
"I am inspired to commit my time, talents and gifts to Myanmar Upper Room to make it vibrant and revitalized as a Methodist mission for the unreached population of Myanmar," Aye said.
Maggie Joshua from Sarawak Iban Methodist Church in Malaysia has been serving the Iban Upper Room for 19 years. She said that the workshops were very practical and useful.
"It was an exciting and vividly meaningful time during which we shared our own experiences, concerns and knowledge as editors, translators or distributors in our own countries," she said.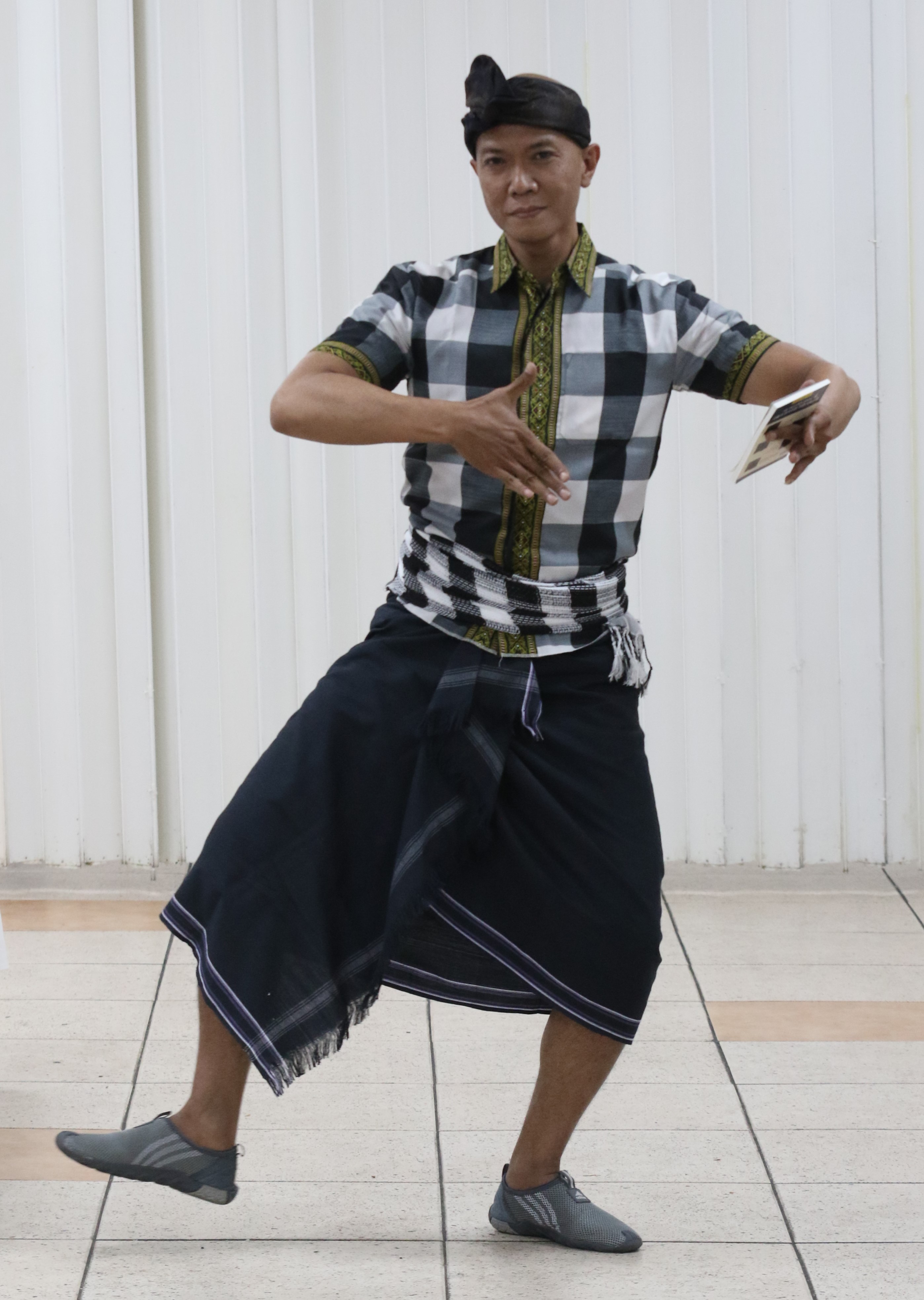 A participant from Indonesia dances during the ceremony. Photo by Thomas Kim, UMNS.
The Rev. Joel Bengbeng of the Philippines has been part of The Upper Room since 2010. He oversees the Ilocano language edition, which has about 3,000 subscribers, and he relished the chance to talk with other Christians about their experiences in the global community. He and other participants also shared how impressed they were by the hospitality of the Korean Methodist Church's hospitality.
"It is a life-changing experience," he said. "I want to come back to Korea to learn more about Korean churches."
There are people who use The Upper Room for more than faith development. Youngjoo Goh from Seoul uses the magazine Upper Room not only as a devotional guide but also as an English study textbook.
"For me, The Upper Room is a necessity of my life like water and food, and I always carry it with me," she said. "It has been greatly helpful for my spiritual life and my English study."
Elvira Solnechnaya from Komsomolskon-Amur, Russia, and a member of Slavnaya United Methodist Church was proud to be part of the event.
"I saw diversity of countries and nationalities," she said. "For me, it was the brightest event when Indians and Russians, Malaysians and Filipinos, Thais and Nepalese, Koreans and Americans dressed up in their national costumes! It was so great!"
Tia Runion, who oversees The Upper Room's global contracts in Europe, said this was the first time the ministry had led training of this size and scope exclusively for its international publishing partners. She said the hope is to replicate the training in other regions.
Kim is the director of Korean/Asian news for United Methodist News Service in Nashville. Contact him at 615-742-5470 or [email protected]. To read more United Methodist news, subscribe to the free Daily or Weekly Digests
---
Like what you're reading? Support the ministry of UM News! Your support ensures the latest denominational news, dynamic stories and informative articles will continue to connect our global community. Make a tax-deductible donation at ResourceUMC.org/GiveUMCom.